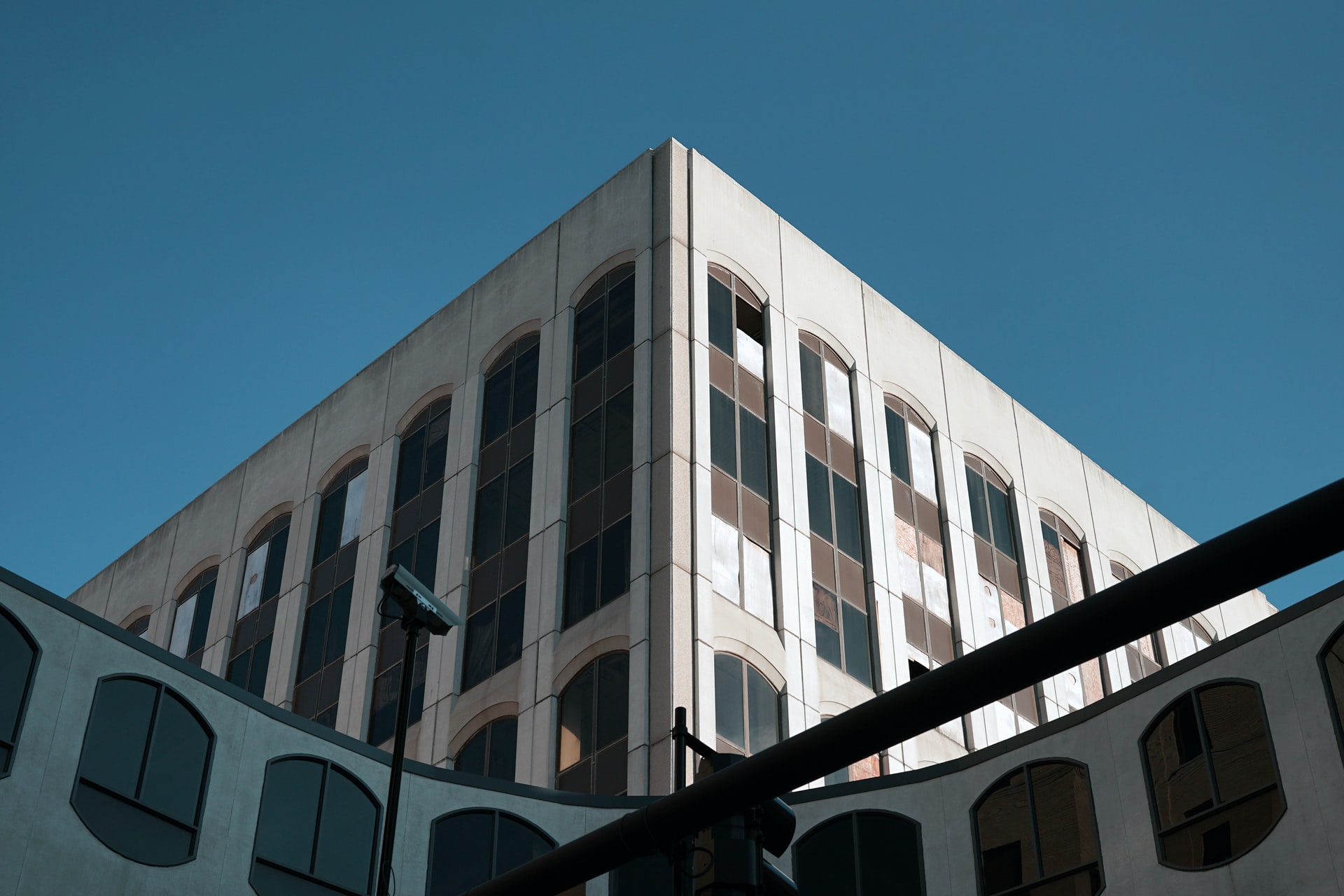 Wichita is a four-time All American City award winner and is a better city than Anaheim. Wichita provides its residents with a clean, vibrant, and growing environment. Meanwhile, Anaheim has safe neighborhoods close to Los Angeles and Santa Ana.
CNN and Money Magazine recognized Wichita as one of the top places to live in the United States. Its success can be attributed to its agricultural economy and aviation industries. Wichita also has thriving health care and tech sector contributing to the city's rapid economic growth.
Meanwhile, Anaheim is recognized by many people because of Disneyland and other amusement parks. The city is heavily dependent on its tourism industry, with $4.7 billion of annual income. Disneyland Resort is the largest employer of Anaheim and the primary source of the city's income.
What are the Pros and Cons of Anaheim vs. Wichita?
Wichita has world-class attractions, a diverse economy, and is affordable, but the crime rate can be very alarming. Meanwhile, Anaheim is a safer place to live in, but living expenses are at an all-time high.
Living in Wichita
Pros
World-class attractions

Wichita will never fail to amuse you when it comes to exciting things to keep you entertained. The city culture is flourishing with its monster truck show, country music, opera, and ballet performances. The city offers a great life outdoors, ranging from zoos, museums, theaters, and shopping centers.

Wichita's downtown area is full of entertainment options. Here you will find the Intrust Bank Arena that hosts touring acts, sports, and music events. There are other music venues, including Orpheum Theater and Hartman Arena.

The Sedgwick County Zoo is a perfect place to bond with kids for those living with a family. Your children can also enjoy Exploration Place and the city's science museums.

You can also visit Old Town. It is the city's premier entertainment district. There are tons of restaurants, live concerts, and nightclubs to try out here.

Thriving business and industrial sector

Wichita exhibits impressive growth in its business and industrial sector. Top industries are aviation, manufacturing, engineering, energy, and agriculture. Major companies have stations in the city providing thousands of jobs to their residents.

It also has thriving composite and advanced materials and info-tech industries. Many jobs came from companies like Spirit AeroSystems, Beechcraft, Bombardiers Learjet. Given the diversity of its economy, the unemployment rate is only at 3.9%.

Affordable housing market

Buying a property here in Wichita is more accessible than in other cities in the United States. The city's median home price is $129,000, lower than the national average. Here you will find residents owning their houses because of real estate affordability.

Only 35.3% of Wichita's population are renters; the rest are already homeowners. Rent here is also cheap, where you can find a single-bedroom apartment below $1,000. More affordable houses are in South Area, South City Community, Southwest Village, and Sherwood Glen.

Well-funded education sector

The education system in the city of Wichita is well-funded. The public school system here spends around $12,527 per student each year. The amount is higher than the US average of $12,383.

The Wichita Unified School District caters to more than 50,000 students in PreK-12. It also has excellent universities like Newman University, Friends University, and Wichita State University. Also, six high schools made it to the top rank of the US News and World Report's Best High Schools.

Less traffic, shorter commute time

Going around the city is very convenient because there is less build-up of vehicles. The average commute time in this city is only 18 minutes. It is way shorter than the US average of 26 minutes.

You can also enjoy using its public transport system called Wichita Transit System. The system manages 48 public buses on 18 routes around the city. There is also free transportation around Downtown using the Q-Line Trolley.
Cons
Crime

Crime is a significant drawback when you choose to live in Wichita. The overall crime rate in this city is almost 139%. It is way higher than the country's average. More than that, the total number of year-over0year crimes in the city increased in the past years by around 9%.

Brutal climate

Wichita may experience all four seasons, but the climate can be fierce. The residents are always on the lookout for tornadoes, especially in spring. Other natural disasters occasionally visit the city, including high winds, thunderstorms, and floods.
Living in Anaheim
Pros
Great dining options

Anaheim is a tourist-packed city every day. You will have a lot of dining options, from authentic American dishes up to Asian cuisines. So, you will taste different cuisines from all over the world.

The food scene here is fantastic, from Michelin-starred restaurants to food trucks. Here are some of the top eateries you can find in this city:
Matiki Island Barbeque
Aji Limon
The Anaheim White House
Anaheim Packing District
Morton's The Steakhouse
Ralph Brennan's Jazz Kitchen
Endless shopping centers
If you love to spend time shopping, Anaheim will never run out of shopping centers to offer. The city has boutiques, specialty shops, and massive shopping centers around.
Here are the most-visited areas where you can score big deals in Anaheim:
Anaheim Gardenwalk
Anaheim Plaza
Anaheim Town Square
Outdoor recreation
Anaheim is not only about amusement parks and Disneyland; there are plenty of green spaces where you can spend some quality time for free. The city also has excellent options for you to get outside and enjoy nature.
Here are the top-rated places we recommend for you:
Yorba Regional Park
Oak Canyon Nature Center
Pearson Park
Excellent schools
If you are moving with family and kids, you will not have difficulty finding the perfect school in Anaheim. The city is home to several school districts catering to K-12 public schools. These include the following:
Anaheim Elementary School District
Magnolia Elementary School District
Centralia Elementary School District
Orange Unified School District
Anaheim Union High School District
Universities and colleges are also available in Anaheim like the following:
American Career College
Southern California Institute of Technology
West Coast University
Bethesda University of California
Brownson Technical School
Comprehensive transportation system
The easy commute is another thing the city offers. Highways and major roads are servicing the people of Anaheim. You also have several transportation options from buses, taxis, and training.
Here are the public transportation options available in the city:
Anaheim Metrolink
Orange Country Transportation Authority
John Wayne Airport
Los Angeles International Airport
SoCal
Lyft
Uber
Cons
Tourist magnet

Living near the happiest place in the world means plenty of tourists flocking the city every day. Millions of travelers visit the city to see the Magic Kingdom in Anaheim.

Costly

The cost of living in California is already expensive. It is about 50% more expensive than the US median rate. You will get to experience this kind of lifestyle when you choose to move to Anaheim.
Anaheim or Wichita – Which is cheaper?
Wichita is 46.1 cheaper than Anaheim. Wichita's housing cost is very affordable and is 78.3% lower than Anaheim's real estate. Food and transportation cost are also higher in Anaheim.
| | | |
| --- | --- | --- |
| Living expenses | Anaheim | Wichita |
| Housing | 257.1% | 55.9% |
| Food & Groceries | 102.5% | 95% |
| Health | 95.9% | 102.1% |
| Utilities | 97.4% | 103.5% |
| Transportation | 118% | 80.4% |
Data is based on 100 = US National Average
> 100 means more expensive than the national average
< 100 means cheaper than the national average
Housing cost
Buying a house in Anaheim is very expensive. You need an amount of around $600,000 to afford a home in this city, while in Wichita, your $129,300 can suffice the housing cost.
Nevertheless, there is a good selection of houses or real estate in Anaheim. Homes in Anaheim Hills are expensive, while you will find cheaper options in the Northwest. The neighborhoods are safer with fewer records of crimes occurring.
Utility cost
The cost for your electricity, water, phone, and internet bill is higher in Wichita than in Anaheim. The price difference is around 6% between the two cities.
Food & groceries cost
Food and grocery cost is higher in Anaheim compared to Wichita. For a family with four members, you need to allot a monthly budget of $845 in Anaheim while only $744 in Wichita.
Transportation cost
Commuting around Anaheim is more expensive than the national average. On the other hand, Wichita offers a cheaper commute below the US median rate. For transportation costs, you need a monthly budget of $1,196 in Wichita, while $1,331 in Anaheim.
Health care cost
Paying for health services in Wichita is higher compared to Anaheim. Childcare can cost $1,210, and primary health care is $1,165. Anaheim has a slightly lower rate for these services.
Is Anaheim bigger than Wichita?
Wichita is more populous than Anaheim. There are 382,368 living in Wichita, while only 336,265 in Anaheim. By land area, Anaheim is twice the size of Wichita.
Anaheim is part of Orange County and belongs to the Los Angeles Metropolitan Area. It is at the heart of California and surrounded by Santa Ana and Los Angeles. You can easily find diversions from nearby areas like Long Beach with the city's location.
Meanwhile, Wichita is the largest city in Kansas. It is a massive metropolitan area with a suburban lifestyle. Wichita is a desirable Midwest destination because of its affordability and interesting cultural scene.
Is Wichita safer than Anaheim?
Wichita can be considered a dangerous city since its violent crime rate is twice the US average. Anaheim is safer than Wichita, with a below-average violent and property crime index.
The total crime rate in Wichita is 139% higher than the US median rate. Meaning you have a higher chance of being a victim of crime when you start moving here. Hence, choosing safer neighborhoods like College Hill, Courtland, and Village is vital.
Anaheim has a more peaceful neighborhood compared to Wichita. However, it always comes with a higher price tag. Renting here will already cost you around $2,000.
Is Anaheim warmer than Wichita?
Wichita is warmer than Anaheim. The recorded high temperature can go as high as 92 degrees in Wichita. Anaheim has a recorded high temperature of only 84 degrees.
Wichita experiences all four seasons, but the climate can be extremely brutal. The weather can be scorching during the summers. Then, winters are usually quite cold, cloudy, and windy.
Meanwhile, Anaheim generally has pleasant weather all year round. It enjoys fabulous sunny and warm weather during summers, while winter rarely drops below zero degrees.
Is Wichita better than Anaheim?
It is better to live in Wichita compared to Anaheim. Wichita has a lower cost of living while providing plenty of economic opportunities. Anaheim may have safer neighborhoods, but it is tourist-dependent and can be a costly city to live in.
Wichita and Anaheim are great options if you want to relocate. They have unique offerings which can attract different personalities. For those who love to spend their life outdoors, Anaheim is preferable.
But for those who love to hustle and work, Wichita has better opportunities for you. It has a more diverse economy, and it could be easier to find a job in your line of expertise.
Which city is more desirable for you? Wichita or Anaheim? Let me know your thoughts below.