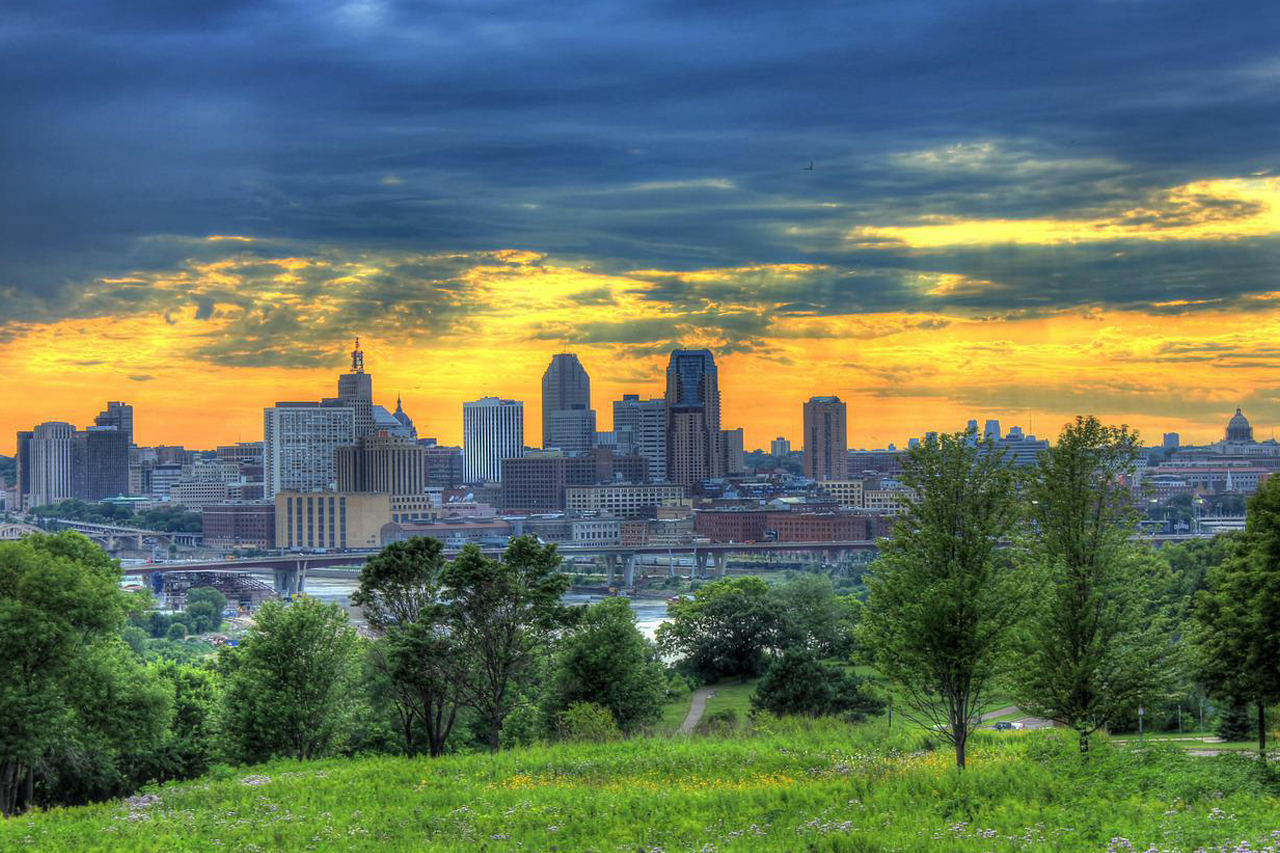 Minneapolis is a beautiful and trendy city in the American Midwest. The town introduced musical pioneers like Prince and Bob Dylan to the global scene. It is a great place to explore since it offers fun and entertainment to anyone under 21.
Minneapolis gives you an action-packed schedule because of the immensity of attractions and things to do here. It is a place full of restaurants and eateries, historic landmarks, vacation getaways, and incredible natural parks. So, check out the Top 11 Best Things to do in Minneapolis if under 21:
1. Orpheum Theatre
You will find the Orpheum Theater in downtown Minneapolis. It is one of the newly renovated theaters along Hennepin Avenue. The theater first opened in 1921 and was initially called the Hennepin Theater. It is also an architectural landmark surrounded by six terra cotta bas relief sculptures, 30,000 squares of the aluminum leaf of the ceiling dome, and a heavenly decorated auditorium.
The Orpheum Theater already held several massive entertainment activities like comedy, film, and musicals. Some of the most notable titles are The Lion King, Mamma Mia, Larry the Cable Guy, etc. It has a three-level balcony and can hold around 1,500 seating capacity.
Indulge in a walking tour and marvel at its intricately designed interior when visiting the theater. Understand its structure, and take note of the details and historical significance of the venue to the art and creativity of Minneapolis. Attend Broadway, comedy, and other events to experience its balcony.
2. Icehouse
Icehouse is a food, music, and entertainment venue located at 2528 Nicollet Ave Minneapolis, MN.
It is a two-story fixture that serves American food, drinks, and live music performances.
Icehouse adopts an industrial interior design that adds to the character and charm of the place.
Aside from its two-story structure, there is an available patio where you can spend a romantic lunch or dinner with someone. People love to visit the area because of the house specials offered and crafted by Chef Julian Kinsale. You can custom-made your meal, and the Chef will gladly make it for you.
Visit Icehouse thirsty and hungry so that you can fill your stomach with its delicious snacks, entrees, sandwiches, and desserts. Take a bite of its steam-smoked spare ribs or its salmon benedict garnished with alfalfa sprouts, smoked onion, and sun-dried tomato pesto. Enjoy the venue while you listen to jazz music played regularly.
3. Union Rooftop
Another fantastic attraction you should visit is the Union Rooftop located at 731 Hennepin Ave Second Floor, Minneapolis, MN. It is Minnesota's sole retractable glass-enclosed Rooftop serving breakfast and brunch. The Union Rooftop is the perfect place to enjoy and watch a sports game on-screen while taking in the relaxing view of the city outside.
The Union Rooftop has a 200-seating capacity which can accommodate a medium-sized group.
It is a high-class event center equipped with a screen, projector, speakers, podiums, and microphones.
It is an ideal destination to spend and hold your special occasions.
Aside from the venue, the Rooftop serves sophisticated and irresistible meals. Try its celebratory 5-tasting well-proportioned menu on your visit. Check out its Hot Hors D'oeuvres or Cold Hors D'oeuvres before trying regular and delicious dishes. You will appreciate that all the flavors, service, and plates come from the highest preparation standards.
4. Target Field
Target Field is a modern stadium found at 1 Twin Way, Minneapolis, MN. It opened in 2010 and housed the Major League Baseball Team, Minnesota Twins. After hosting the 2014 Major League Baseball All-Star Game, the stadium became popular nationwide.
It is an open-air stadium that accommodates baseball and football, soccer, hockey, and music concerts. According to ESPN The Magazine, Target Field has been a favorite sports venue since its opening and is regarded as the number one baseball stadium in North America.
Target Field is not only a sports venue. There are restaurants and food houses within the vicinity, too. Try Minnesota's favorites, including walleye, Kramarczuk's sausages, and wild rice soup, on your visit. Check out the Hrbek's and Bat & Barrel while still waiting for an event to start.
5. Minneapolis Institute of Art
For those who can't get enough of museums and galleries on their trip, the Minneapolis Institute of Art is waiting for you. MIA is an art museum located at 2400 3rd Ave S Minneapolis, MN. It has a massive collection of artworks that reach more than 90,000.
The Minneapolis Institute of Art is the most significant art museum in America. It is home to famous artworks representing more than 20,000 years of culture and creativity. The museum offers seven curatorial areas or art galleries. It includes the Arts of Africa & the Americas, Decorative Arts, Textiles, & Sculptures, Asian Art, Paintings, Contemporary Art, Photography and New Media, and Prints and Drawings.
It is a significant attraction in Minneapolis, where millions of tourists visit every year. You can join art programs and learn more about its collection through forums and lecture series. Participate in its award-winning interactive media programs to deepen your understanding of the city and its artistic culture.
6. Elsie's Restaurant Bar & Bowling Center
The Elsie's Restaurant Bar & Bowling Center is an excellent choice for those looking for the perfect place to play bowling. It has 16 fully automatic lanes with bumpers and is equipped with a high-class scoring system, sound, and lights. The site also has an in-house restaurant and offers a large TV screen to watch games.
The bowling center is an excellent opportunity to relax with your family or favorite buddies. Here you can enjoy exceptional facilities and excellent food offerings. Its in-house kitchen also serves homemade meals depending on your request and event.
Invite your friends to Elsies and engage in a friendly bowling competition. After a long day of play, head straight to the restaurant and try Elsie's Favorite, including Cadillac mac, hot old fashioned, and kung pao chicken. Fill your stomach with delicious food, and ease your thirst with its signature beverages.
7. Science Museum of Minnesota
The Science Museum of Minnesota is an educational and learning center in Minneapolis. It was established in 1907 as a non-profit institution covering technology, history, physical science, and mathematics. The museum covers 370,000 square feet of property housing galleries, an IMAX convertible dome Omni theater, and a zero-emissions science house.
The museum provides carefully curated collections and well-organized galleries.
Some of its permanent exhibitions are the Dinosaurs & Fossils, The Human Body Gallery, Experiment Gallery, and the Mississippi River Gallery.
Special arrangements are also available depending on the availability of material and collections.
Wander around the museum and never miss the Collector's Corner. It is open to all traders where you can bring your precious collection and get points in return. Then, experience its convertible IMAX theater and be in awe of its digital laser technology.
8. Masu Sushi & Robata
If you love going to an exceptional Asian restaurant in Minneapolis, you should check Masu Sushi & Robata. It serves Japanese-inspired cuisines, including sushi, noodles, and robata. It is one of the top Japanese restaurants in the country, offering authentic East Asian food.
Aside from delectable food offerings, the venue itself is a pure delight. It exhibits brightly colored Japanese art, pachinko machines, and chef-focused meals. Aside from that, it is a lively and modern restaurant with a sustainable selection of noodles like ramen, udon, and soba.
Fall in love with Masu Sushi & Robata's signature dishes like Tonkatsu Curry, Shrimp Tempura, and Dynamite. Eat in the patio area and enjoy its Izakaya plates, including cucumber salad and miso soup. Rice bowl Donburi like Teriyaki Chicken is also so-satisfying here.
9. First Avenue & 7th St.
First Avenue & 7th St. is a must-visit at 701 First Avenue North, Minneapolis, Minnesota. It is a famous music club in the area that contributes to the Twin Cities' colorful and vibrant music scene. The place was a starting point for some renowned bands and musicians, including Soul Asylum and the Replacements.
The club served as a stepping stone for famous music celebrities like U2, Depeche Mode, Tina Turner, and Metallica. With these big names in the music industry, First Avenue & 7th St. earned its celebrity status in Minneapolis. It also hosts events and benefit shows from Pastor Paul's Food Shelf and Red Cross.
The place is an excellent venue to hone your music skills. Sign up for its workshops and lectures and be trained by professionals and experts. Express your musicality on stage and on the mic, and show off your music potential to the community.
10. Guthrie Theater
The Guthrie Theater is located on the west bank of the Mississippi River.
It is the center of art, theater performance, and production in Minneapolis.
The theater regularly hosts classic plays of the highest quality standards. It also earned the Regional Tony Award accolade because of its excellence and creativity.
The theater has several stages, including the Crawford Livingston Theater, The Other Place, Guthrie 2, and Guthrie Lab. All of them hold stage performances, ballet, and acts. It also has three auditoriums where large groups gather for bigger theater productions. The Wurtele Thrust Stage auditorium, for instance, can accommodate 1,100 theatergoers.
Immerse yourself in art, dance, ballet, and theater performances when you visit Guthrie. Then, relax in its elegant lounge, the Level Five Cafe'. It is an excellent way to witness well-crafted stories and professionally executed lines and acts.
11. Stone Arch Bridge
The Mississippi River has been a part of the everyday life of the Minneapolis community. It has been a significant landmark in the city, and the best way to experience the river is through the Stone Arch Bridge. The bridge was built by a railroad entrepreneur, James J. Hill, to give access to his Great Northern Railway.
It has become a national landmark and was part of the National Register of Historic Places in 1971. Today, the structure serves as a pedestrian and bicycle bridge in the city. It also holds fireworks displays for the Fourth of July and Minneapolis's important city celebrations.
Attend community gatherings near the Stone Arch Bridge and appreciate the Mississippi River. The bridge is a perfect focal point to experience the city and participate in various festivals. Do not miss the Fourth of July, and watch the beautiful firework displays at the arch bridge at night.
Minneapolis will always be an exciting city. It has plenty of offerings from cultural heritage up to modern-day entertainment venues. Those under 21 will find the town charming and worthy of a visit.
We hope that we inspire you to come and visit the City of Minneapolis through this list. And if you have something to include in this list, comment your thought below. We will be delighted to hear from you.