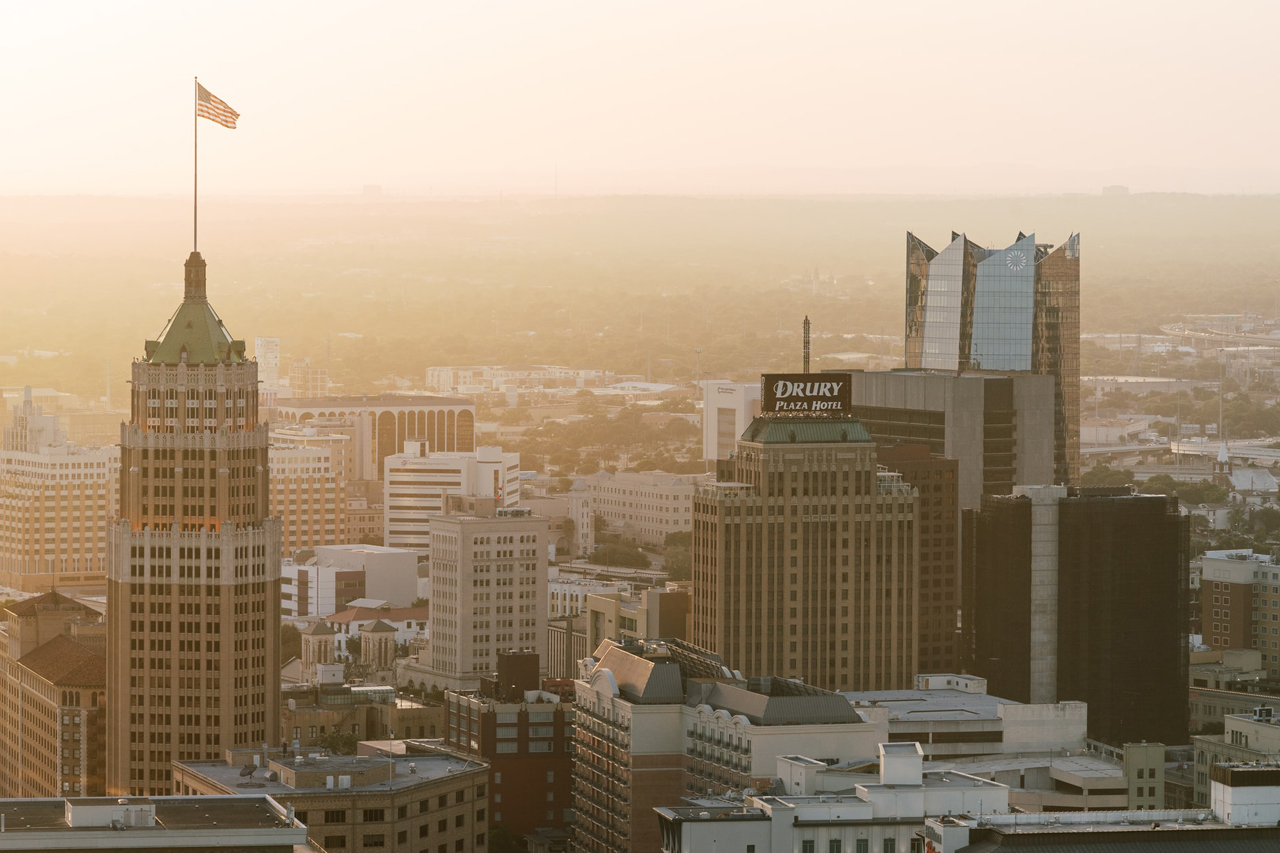 San Antonio is a big Texan city full of stories to tell. Its famous historic buildings, cultural landmarks, and explosive culinary scene are some of the reasons why millions of tourists flock to the city.
San Antonio is the bonafide weekend getaway for people below the legal age. San Antonio has entertainment centers, world-class restaurants, natural parks, and impressive art venues as a national travel list. The city has so many things to offer, and it will take more than a day to explore them.
Thus, we compiled the Top 11 Best Things to do in San Antonio if you are under 21 below:
1. Natural Bridge Wildlife Ranch
Let's start the list with a wildlife adventure through San Antonio's Natural Bridge Wildlife Ranch. It is an African Safari, a Texas-Style park where you can see incredible wild animals in a safari setup. The ranch is under the Texas Land Heritage Property accredited and certified by the State of Texas. It is a 400-acre land property offering a safari drive-thru along with the Texas Hill Country.
The wildlife ranch offers you an opportunity to see ostrich, zebra, and buffalo up close while inside a protected vehicle. During your tour, you will pass through rolling hills and creek beds and see oak trees which complete the ultimate safari experience. There are more than 500 animals and 40 exotic ones to see and experience.
Witness the behavior and life of safari animals in the Natural Bridge Wildlife Ranch. Traverse is more than 6 miles of ranch land and spends one to two hours around the vicinity. Trek, walk, take photos, and try its Walk-A-Bout. Check the giraffe barn or visit Lemur Island and see real-life lemurs from Madagascar.
2. Bonham Exchange
For those who want to groove and enjoy the beat of the music, you should head straight to the Bonham Exchange. It is a premier dance club in San Antonio with over 30 years of operation. The Bonham Exchange is a cultural hotspot in the city visited by big-name entertainers like Tina Turner, The Ramones, Iggy Pop, etc.
The hottest dance club in San Antonio offers you a lively music ambiance in its 25-square foot property.
It has three levels with a huge patio and ten entertainment stations.
The club has multiple DJs playing different musical genres from pop, hip hop, Top-40, and Latin.
Enjoy a night full of music and dance at the Bonham Exchange. Dance, shout and have the best fun night through the club's heart-pounding music, dancing lights, and show-stopping playlist. Participate in special events such as The Chili Queens Cookoff, and be part of a happy community gathering.
3. Laugh Out Loud Comedy Club
Laugh Out Loud Comedy Club is an underground comedy venue in San Antonio. It is a premium entertainment center that brings A-listers to the comedy industry. The LOL Comedy Club regularly brings top-notch comedians from the country's finest such as The Tonight Show, Jay Leno, the Letterman, and Comedy Central.
The comedy club is a non-smoking venue located at 618 NW Lp 410 Ste 312 San Antonio, TX. It serves food and beverages and showcases top-class comedy acts. The place is ideal for celebrating essential occasions, dates, fundraising activities, and simply chilling and hanging out.
Experience San Antonio's top comedy destination with Laugh Out Loud Comedy Club. Give yourself a good laugh, great food, and overflowing drinks when visiting this comedy club. Invite friends or even family and watch headliners and upcoming talents in comedy.
4. Car-Vel Skate Center Leon Valley
If you want to try something different during your summer vacation in San Antonio, you can go to Car-Vel Skate Center Leon Valley. It is a place where the local community can gather, meet, socialize and skate. The center is open to people of all ages who enjoy ice skating.
The Car-Vel Skate Center is the ultimate choice for athletes and amateur skaters alike. You can spend a whole day of fun with family and friends and learn the ins and outs of skating. It is the perfect way to learn new skills as the center is also open for beginners.
Get fit, skate and spend your day at the Car-Vel Skate Center Leon Valley. The place welcomes professionals and newbies where you can experience the joy of skating. Take some lessons and upgrade your skills with Car-Vel's short programs and classes.
5. The Amazing Mirror Maze
You should try The Amazing Mirror Maze for those looking for a unique but fun way to enjoy San Antonio. It is a creative and innovative trail of mirror mazes where you can stimulate your mind and be amazed at the wall-to-wall installed mirrors. The Amazing Mirror Maze offers you the perfect venue for team building and friendly competitive exercises.
The Amazing Mirror Maze provides mind-blowing visual effects where you can see different things from every angle. It is a different take on maze challenges as it is more challenging and immersive. It would be more difficult for you to escape and exit the never-ending maze. It is a truly magical experience where families can enjoy quality time here.
Enter the exciting world of The Amazing Mirror Maze and try out its thousands of strategically installed walled mirrors. Find the secret corners, search dead ends, and continue circling in this maze. Use your 3D glasses and improve your visual capacity to finally spot the exit point.
6. Santikos
Another entertainment venue in San Antonio is the Santikos. It offers cinematic and gaming experiences in one setting. Santikos is under the management of an entertainment center chain founded by Louis Santikos.
The center offers an all-in-one leisure venue to watch movies, play arcade games and virtual reality, and enjoy bowling. It provides an immersive digital adventure through its Santikos Cibolo. The place also boasts about its world-class movie theater setup, complete with D-Box motion seats, IMAX, and Santiko AVX.
Spend your day at Santikos, located at 17703 W Interstate 10 San Antonio, San Antonio, TX.
Start your adventure with its state-of-the-art laser tag facilities, electric game box, and Holgate VR.
Elevate your Santikos experience by trying out its IMAX and theater venues.
7. San Antonio Botanical Garden
For those looking for peace and calm, you should check the San Antonio Botanical Garden. It is a 33-acre land that houses various conservatories, native gardens, and green spaces. The San Antonio Botanical Garden has been recognized nationally for its dedication to exceptional garden display, diversity, and environmental stewardship.
The garden is the ultimate getaway here in San Antonio. The botanical garden is one of the city's major attractions that corresponds to a museum of plants, a realistic classroom, and a research and conservation facility. It is a holistic venue where you can experience art, music, theater, and architecture.
Visit the Lucile Halsell Conservatory and see the award-winning creator of the Argentinian architect, Emilio Ambasz. His masterpiece showcases greenhouses situated in a central courtyard. Here, various specimens like aquatic plants, cacti, succulents, and alpine plants.
Check out its perfectly landscaped gardens, including the Gertie's Garden, Herb Garden, Garden for the Blind, and Entry Gardens. Do not miss its native area, where you can see a massive selection of plants and structures from East Texas.
8. The Alamo
The Alamo is a historic site in San Antonio. It is a fortress compound established in the 18th century by the Christian missionaries in the city. The Alamo is a historical landmark where the Battle of the Alamo took place. Visiting the site is like walking through the history of Texas, where you can see the impact and influence of Spanish missionaries.
The place is a primary tourist destination in San Antonio, where millions of tourists visit every year. It is also the most famous historic site in the United States, where you can learn about the crucial period in American history. The museum houses artifacts, paintings, and weapons used during the Texas Revolution.
Have an immersive experience in The Alamo by joining guided tours. Let an expert walk you through the Alamo Plaza and hear the important story of the city from 1836. See the critical battlefield locations used in the revolution.
9. Annual San Antonio Stock Show And Rodeo
Another experience you should not miss in San Antonio is the Annual San Antonio Stock Show and Rodeo. The rodeo is one of the most visited occasions, with more than 1.5 million attendees each year. It is a widely anticipated single event in San Antonio featuring Horse Shows, Calf Scramble, and Junior Shoot-Out.
The Annual San Antonio Stock Show and Rodeo is also one of the best Professional Rodeo Cowboys Association rodeos in the United States. It garnered big awards, including the PRCA Large Indoor Rodeo of the Year. You can enjoy a carnival, shopping sprees, special entertainment activities, and family-friendly exhibits during the event.
Watch various rodeo performances when you attend this annual stock show and rodeo event. Check out its special arrangements, such as the Noche Del Vaquero, Xtreme Bulls, and Ranch Rodeo. Ensure that you also find the local delicacies in the local food stalls participating in the event.
10. The River Walk
For an affordable but unforgettable San Antonio experience, The RiverWalk is a must-try. It is a city park and pedestrian street with two parallel sidewalks filled with eateries, shops, and restaurants. The River Walk is a great thing to do here in San Antonio if you want an authentic Texas experience.
The RiverWalk is a masterpiece of Robert H.H. Hugman, where he excellently conceptualized the winding pathways and bridges flanking the city river. It created the perfect destination to relax, walk, and chill out. Like going to a park, you can see lush riverside, tall Cypress trees, and a parade of restaurants and hotels.
Book a night or two near The Riverwalk, and experience its magic at night.
Do not miss the Arneson River Theater, Tower Life Building, and San Antonio Museum of Art.
Indulge in food or cultural tour when you visit the area, too! Attractive hotspots are available for you to check.
11. El Mercado
The Market Square or El Mercado is a large outdoor plaza located in downtown San Antonio. It is a three-block plaza packed with novelty shops, restaurants, and eateries. El Mercado has over 32 specialty shops where you can score unique items and deals. The place is a local's favorite and is regarded as the largest Mexican market in San Antonio.
Since there are plenty of attractions at El Mercado, you should narrow down your choices. The must-try and our recommendations are the La Margarita Mexican Restaurant & Oyster Bar and Mi Tierra Cafe Y Panaderia.
Take time to explore El Mercado by allotting half of your day to touring. Go hungry and thirsty, and try out its incredible selection of eateries and restaurants.
Score authentic Mexican crafts and enjoy flavorful Mexican delicacies.
Visit the place at night and check both its indoor and outdoor shops.
San Antonio is the ultimate destination for every individual under 21 years old. It is full of entertainment centers, learning venues, and local and affordable attractions. May our list of the top things to do here in San Antonio encourage you to visit this city and see these landmarks.
If we miss out on something and want to add some more, comment your thoughts below. We are happy to hear from you.