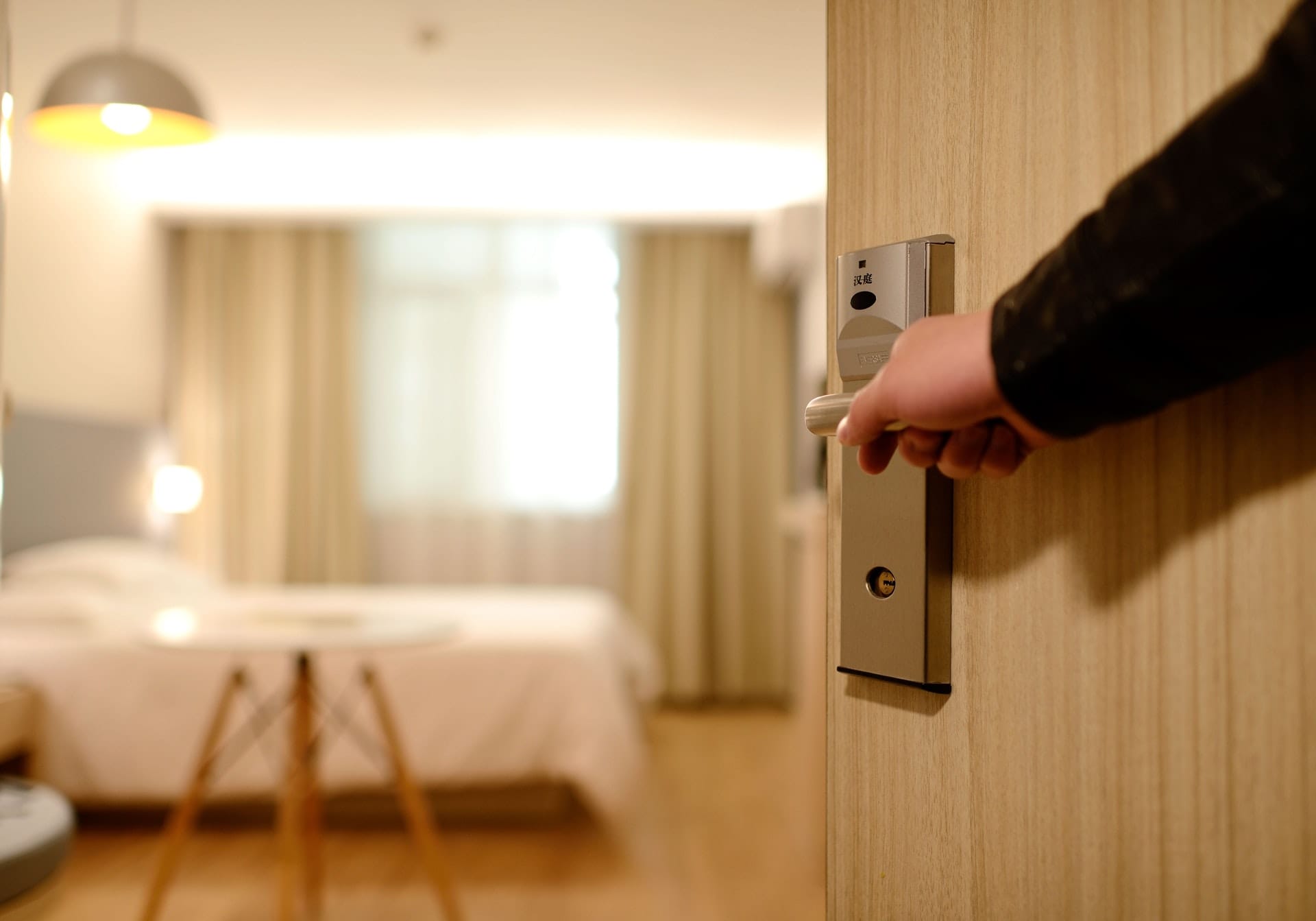 Hotels are flexible in terms of long term renting. Renting a hotel room for a month is possible. You can rent hotel rooms for a month and even enjoy the benefits of a regular hotel room. Many hotels in the United States offer extended stays at an affordable package.
The hotel you are renting for the whole month is the same as the one you would book for a few days or even a week. You are also entitled to the amenities hotels to offer daily to typical guests.
In a way, renting a hotel room for the month is beneficial, especially when you travel a lot. You do not require to pay a monthly mortgage, worry about supplies, and regularly maintain your space. Renting a hotel provides convenience. It is hassle-free, unlike paying your house mortgage monthly.
It is ideal for freelancers who can move freely and change locations from time to time. You have no monthly mortgage to worry about that will stretch your financial capability.
You will be free of purchasing appliances, security devices, and comfortable linens. Hotels can readily provide it for you. You need to request, and they can immediately attend to your needs. The hotel staff is available to provide comfort and convenience during your stay.
Do hotels give discounts for long stays?
Extended long stays are normal in the United States. Other countries also embrace this kind of lifestyle.
Many hotel establishments have packages for extended stays. They welcome people who intend to stay on their premises for a long time.
Hotels give discounts for long stays discounts can be as high as 30% or more. You have the right and option to negotiate for a hotel package that fits your budget. It is important to search for hotel room rates for a month-long stay to know the market's average price.
Extended hotel stay is completely part of the hotel and hospitality industry promotions. Hotels have packages that include spacious suites. Most of the rooms have kitchen amenities, on-site laundry, and an internet connection. It is up to you what amenities you need, and you can easily request that from the management.
How can I pay less for a hotel room?
Hotels can be a bit expensive, depending on the type you want to book. If you search for a luxurious stay and want the best comfort a hotel can give, it will come with a price.
Hotel rates can be skyrocketing, especially if you are the type who loves a luxurious stay. However, you can reduce the cost of your hotel room. You can pay less for a hotel room when you know when to book and how to negotiate.
The dream stay that you want is achievable if you follow the following hacks:
Off-peak hotel stays

Hotel rates get very high, especially in peak seasons where guests are looking for a place to stay. There are fully booked hotels at the highest price rate. Guests compete to get the best deals available, while hotels increase rates.

It is best to book your stay during an off-peak season to get the cheapest rate possible. Plenty of hotel establishments would offer guests cheap deals during the off-season. You can enjoy the benefits of a luxurious stay, for instance, at a very reasonable price tag.

Online promo codes

Online promo codes can come in handy when you want to reduce your stay rate. Plenty of booking sites provide online promo codes for cheaper hotel rates. You can consult the internet for promo codes and use them when you book a room. You can save it when you apply the promo code.

Online promo codes are also available on Facebook, Twitter, or even on Instagram. There are hotel establishments or companies that offer flash sales. They give generous discounts as well. Just be patient looking for promo codes online.

Search for the best hotel rate

Looking for the cheapest hotel rate needs a good deal of patience. It is like shopping in a mall where you can often stumble with sales and discounts.

You can find the best rate by searching on different hotel websites. Calling the hotel is also a good way to know whether they can promos and discounts on the day of booking.

Be mindful of hotel entertainment packages

The hotel rate increases because of the entertainment packages that come with it. It is important to request a breakdown of the price to know why the hotel came up with the rate.
Entertainment packages cover a significant percentage of the rate. When you have your itinerary, these packages are not even necessary.

Negotiate

Nothing beats the power of negotiation when you want to get the best deal for hotel booking. Hotel customer representatives are always available to answer potential guests' queries. You have the right to negotiate and express the terms you need. Hotels are often amenable to the needs of their guests.

You can reach the hotel, talk to the representative, and ask for deals. If you are not satisfied with the hotel's deals, you can still ask for other best options. Hotel establishments can certainly accommodate your request as long as it is reasonable.
How can I save money living in a hotel?
Living in a hotel is a sound and reasonable idea, especially when you are always on the go. You can live freely and let the hotel management attend to your living needs.
The entire rate that you will spend on hotel accommodation will help you save up the cash. You won't be worrying about cleaning fees, food, utilities as they are included in the rates you are paying.
Living in a hotel seems more economical, there are still other ways to save more money from a hotel. You can save money living in hotel when you build positive rapport with the management. Advance booking is also key to save money for a room.
Here are some ways to get your rates extra cheaper when you live in a hotel:
Use corporate or government code

Of course, you need to choose what kind of accommodation you want. Even when you book standard, premium, or luxury space, there is a way to reduce the booking cost.

Choose a Corporate or Government code when you start booking your hotel room. Plenty of hotels are in partnership or agreement with private and public sectors. Using a corporate orb government code in booking can significantly reduce the rates.

Book in advance

You can lessen the rate of your hotel when you book early. It is beneficial because the hotel can offer you the best rates and promos they currently have.

The more advance you book, the lesser the rate can be. In this way, you can build a good partnership with hotel management as well.

Build rapport with hotel management

Once you established your name as a good-paying hotel guest, you can be offered special rates. As a regular guest of the hotel, the management will regularly contact you about promos. The discounts can significantly reduce the cost of your hotel room.
Is living in a hotel cheaper than renting?
Living in a hotel is not only cheaper but worry-free as well. Aside from a comfortable living space, there is a staff that can attend to your needs. You can save money from monthly bills and cleaning fee as well.
Thus, here are the advantages of why living in a hotel is cheaper than renting:
No clutter

Instead of paying a maid or help, hotel housekeeping maintains your room regularly. The rates that you pay for the room include the cleaning fee as well. Your linens are always fresh, toiletries are replenished, and the room is clutter-free.

Minimal fees

Monthly utility fees like electricity, water, and t the internet can be a burden. It can be a lot of worries when you are always of town, and you need to maintain regular payments of utilities.

When you live in a hotel, the hotel management will take care of that. All you need to do is pay your monthly rates and let the hotel take care of everything.

Rewards and other perks

As regular guest hotels will offer you rewards and perks like free night stay on their premises. You can sign up for a hotel rewards program to enjoy promos and cheap rates.

Flexibility

Living in a hotel is not a commitment, unlike buying your own house or property. It offers you more flexibility, especially when you have major life changes. You can easily move out, find a new place, and start another life. You are free to do whatever you want to do and not be tied up with the hassle of owning a property.
Can you live in a hotel full time?
Yes, it is possible to live full time in a hotel. There are plenty of hotels in the United States that offer people the luxury of hotel living. They accommodate people who work remotely and go from place to place.
Extended Stay America pioneered the idea of living in a hotel long term. They offer rooms and suites to stay long term or live full time in a hotel. In this way, you will be able to save more money and receive discounts, too.
Extended hotel stay is now becoming a trend in the United States and even in Canada. There are almost 630 hotels across these countries offering long term stays.
Most of these hotels customized the rooms to accommodate the needs of guests. The rooms have a kitchen, free internet, television, and food.
In extended stays, housekeeping visits weekly as opposed to the daily visit. The laundry facilities can be found on-site with unlimited phone and internet access.
How do I survive living in a hotel?
Living in a hotel can be a big adjustment, especially when you are used to permanent living. You have to make modifications in your lifestyle to survive living in a hotel.
You can suvive living in a hotel when you are willing to adjust. Embracing a hotel living lifestyle is also a way to survive and enjoy living in a hotel.
Thus, here are some ways to be able to live in a hotel hassle-free.
Do not own to many stuff

I recommend letting go of most of your belongings when choosing to start living in a hotel. The number one step to take when deciding to live a hotel lifestyle is decluttering. You should own only the basics, or else you will be overstuffed in your hotel room.

Choose the right kitchen appliances

Hotels offering extended stays have a fully equipped kitchen in the room. When you decide to cook in the hotel room, you should only bring the needed appliances. You are not allowed to bring everything to the hotel as it will make a lot of clutter.

Be wise in using your hotel space

The hotel room is the only living space you have, so you have to use it wisely. You should be mindful of organizing the space and only a lot of necessary zones for your needs. You are not living in an entire house with plenty of rooms. You are living in a room. It is crucial to use your space wisely to survive.
Plenty of us is accustomed to the stability of living in a permanent address. Living in a hotel may not be a sound idea. Yet, with how things work today, where many people chose to work remotely, living in a hotel is beneficial. You can choose to live from one city to another. You can live without the commitment of a monthly mortgage due to permanent living.