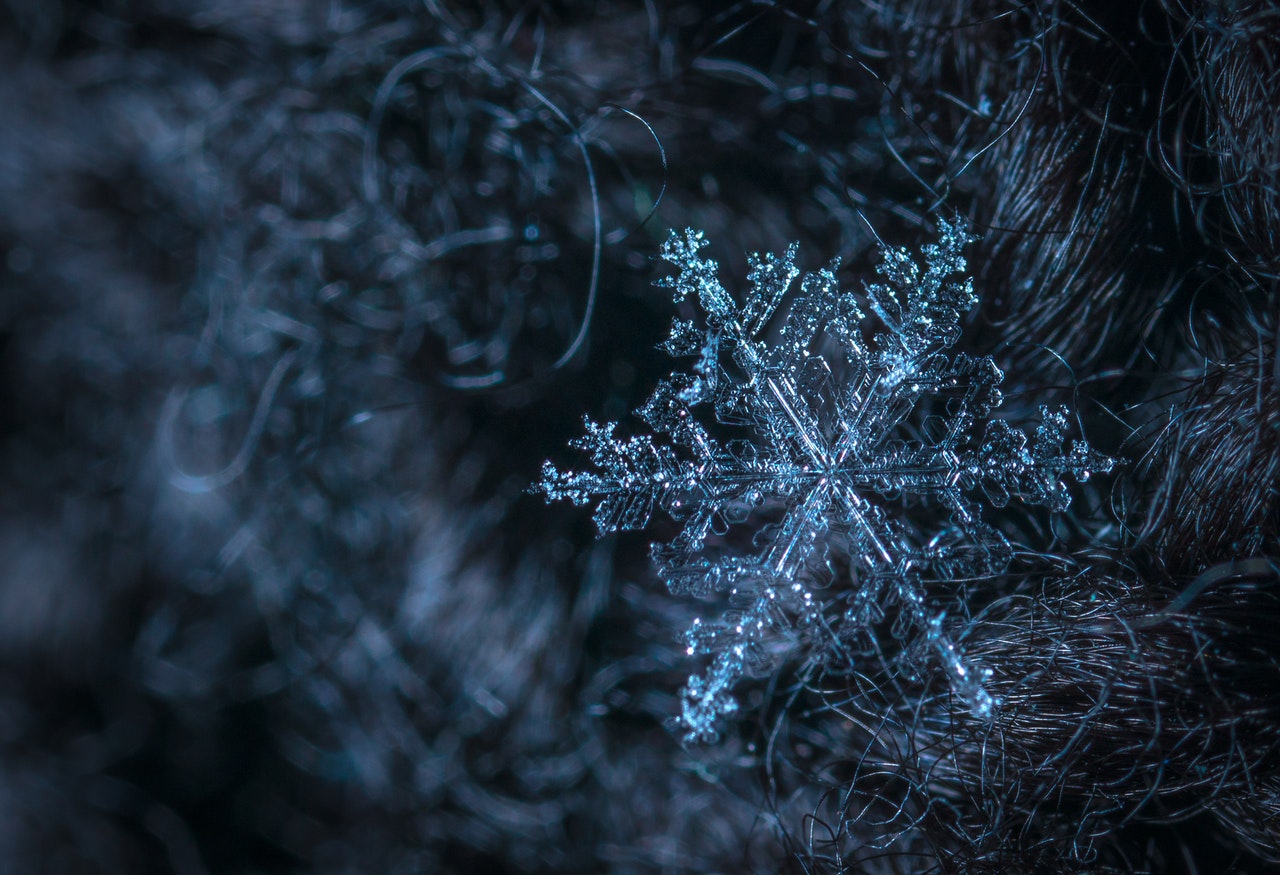 The winter season in Madrid is always cold and dry. Snow does not regularly fall. But when it comes to the months, it usually falls around December and January. But when it comes to snow, one should remember that Madrid is actually not a snowy city. But yes, it snows in Madrid.
January is always the coldest month of the year. Temperatures can go down to as cold as 6 degrees Celsius.
Winters in Madrid are always about cloudless skies. So despite the winter months, one would always have the warmth of the sun. This makes Madrid less cold compared to other European cities.
But as mentioned, there is snow in Madrid once in a while. In fact, just this year, snow fell in Madrid. From January 7 to 9, 2021, the city saw the most snow in recorded history. There were about 50 to 60 centimeters of accumulated snow all over the city.
But if there is one thing about Madrid and winters, it is the sights you see. One would be in awe at the beautiful cherry trees that bloom in the Quinta de Los Molinos.
Then, there is Christmas in Madrid. Aside from that, there would be grapes in the Puerta del Sol. These and a lot more activities are what's in store for anyone who visits Madrid during winter.
As soon as the chill makes itself felt, go ahead and visit a chocolateria. It's everyone around Madrid. You can enjoy a warm cup of chocolate and pair it with churros. This is winter in Madrid.
What do people wear in Madrid during winter?
During winter in Madrid, warm layers would do. The city can be frigid from December until February. You may also want to think about bringing in a hat, a scarf, and a pair or two of gloves.
Aside from these basic necessities, what else should one bring in Madrid for winter?
There are a few more additions. Once in a while, you may go about your life in wintry Madrid without these. But it would always help to be ready at all times.
Here are a few more things you need to pack when spending winter in Madrid:
Sunglasses
One of the best things about Madrid is that it is sunny the whole year. So whether it is winter or summer, it is always a good idea to bring a pair of sunglasses.
Put it inside your bag before you leave home. Whether you use it or not, just make sure to have it with you. You will never know.
And when you need to use them, you'll be glad to have them with you. Are you thinking of sipping a beer on a terrace? The sun won't be a problem. You have your sunglasses with you.
Sunscreen
You already know this – Madrid is sunny all year round. This is why there is a need to protect your skin from the harsh rays of the sun.
Sunscreen is of great essence when visiting Madrid. This does not matter whether your visit is in summer, autumn, or winter.
Protect your skin. Lather on sunscreen whenever you go out of your accommodations. You'll thank us later.
Lightweight Coat
If there is one essential thing you must not forget before your trip to Madrid, it should be a lightweight coat.
The most common of them all is a black puffer coat. The rest of Europe can be chilly during winter. But while very cold, Madrid is not as cold as other cities.
So, when you plan on visiting Madrid in winter, go in a lightweight coat. It will save you space in your suitcase. It would be enough to keep the chill out during the mornings. Plus, it would not be too hot in the afternoons, either.
A wool winter coat would be too much. Go lightweight!
Cross Body Bag
We mentioned it in some of our articles; a common crime in Spain is pickpocketing. This is what the bag is for. It is just for extra precautions against pickpocketing.
And when choosing a bag, go for the one that closes fully. This should provide one more barrier between your things and some unwanted hands.
And before we forget, make sure not to use a backpack. That would be equivalent to giving your things away to thieves.
Comfortable Shoes
Regardless of the season, one should bring comfortable shoes to Madrid. You will be doing a lot of walking in this city.
Classic loafers if it's not too cold. Or a pair of boots would do.
Sweater
Now, this may not be something you'd wear a lot. But once in a while, afternoons may be a bit warmer in Madrid, even during winter.
A sweater would be enough to keep you comfortable.
What is there to do in Madrid in winter?
There are a hundred things to do in Madrid in winter. You can ride the Christmas bus or go to the Christmas market. It's also interesting to walk in the park or indulge in chocolate and churros. Or you can even visit the slopes.
When visiting Madrid in winter, one can go ahead and explore with lesser crowds. This means that you can get around many spots with ease. You can also dine in restaurants without a need for reservations.
Most of the sights in the city are open the whole year, even on holidays. But others open only during winter. Are you looking for a place for your pre-Christmas shopping? Or is it for your New Year celebrations? No matter the reason, Madrid is a must-visit winter destination.
The Weather in Madrid During Winter
Madrid is quite different from other European destinations. During winter, this is not a destination you can exactly sunbathe for hours in.
Compared to other European destinations, Madrid has milder weather.
One can easily see clear days and blue skies during this season. The sun always shines. And as long as you bring a few layers of clothes with you, winter in Madrid is not that bad.
The temperatures can be anywhere from 5 to 15 degrees Celsius. Again, the weather can be freezing at times. But compared to other European cities, Madrid is still warmer.
This gives tourists and locals alike a huge amount of things to do even in winter. Here are a few of them:
The Christmas Bus
When you are visiting Madrid on Christmastime, you would most likely have the chance to do this. You can go ahead and ride the Christmas bus. People call it the Naviluz. In recent years, it was the NaviBus.
The bus starts running from November 30 until January 6 of the next year. It goes around the city in all its Christmas splendor.
Both tourists and locals love taking this Christmas route. It brings you to the best Christmas spots the city has to offer.
You can get the tickets in advance before your trip. This guarantees you a ride.
The ride starts from Calle Serrano in the neighborhood of Salamanca. So, before the ride, go there. Take a seat. Enjoy the sights!
Ice Skating
Just like the rest of wintry Europe, ice skating is a popular activity.
Madrid has a lot of scenic squares. These squares would be the best spots to do some ice skating.
It doesn't really matter whether you skate like a pro or you get to have a few stumbles. You would surely enjoy ice skating in Madrid, whether you do so with family or friends.
Head on to Azca or Villa de Vallecas. You can also try Palacio de Cibeles or the Vicalvaro grounds. All these spots have ice rinks that are spacious.
You should also know that in all these rinks, a bar or a cafe is always nearby. You can always warm yourself up with a hot chocolate or a cup of coffee after all that turning (or stumbling).
Museums
Madrid has amazing museums. And what makes it nice during winter is that these places can be a good escape when it gets too cold. What better way to escape the cold and learn about the city's culture? You can visit their museums.
The city is rich in culture and has amazing art and history. While away from the Prado Museum, one can head on to the Reina Sofia or even the Thyssen-Bornemisza Museum.
These three are popular as the Golden Triangle of Art in Madrid.
But if you still have enough time, you can also head over to the Naval Museum. The La Tabacalera is also a great choice.
And if there's something about these museums, it is about their architecture. Not only do they house amazing artworks. The buildings are great-looking too!
Parks
When the weather allows it, you can head over to one of the city's many parks.
Madrid has parks and gardens all over. They're everywhere. Plus, they're all beautiful, no matter the season.
The Parque El Retiro is one of the most famous in the city. It has serene lakes and grand monuments. In other seasons, its rose gardens are splendid. Plus, located at the park's center is the Palacio de Cristal.
The palace is breathtaking. It displays the constantly-changing exhibits and activities of the year.
As an alternative, you can also visit Casa de Campo. Or you can head on to the Madrid Zoo!
Visiting the Christmas Markets
Christmas markets are popular all over Europe. And just like any other European city, Madrid also has them.
Madrid is home to amazing Christmas markets. These are perfect places to shop for gifts and souvenirs. These places are also great to horde some treats to bring home to friends and family.
The most popular of these Christmas markets is the one in Plaza Mayor. This Christmas market alone has more than a hundred stalls scattered all over the Plaza.
Tourists and locals alike watch out for these markets. It usually runs from November until the end of December.
When visiting Madrid in these months, it would be great to see these markets. You won't regret it.
New Year's Eve in Puerta del Sol
Spending New Year's Eve in Puerta del Sol is one of the most popular choices among tourists and locals. The area holds the biggest celebrations in the city during winter.
The celebrations are vibrant. Thousands flock to the city's square to wait for midnight.
Of course, you know how the Spanish celebrate New Year's Eve. Make sure to bring 12 grapes with you. At the stroke of midnight, everyone eats their 12 grapes.
If you are in Madrid for the New Year's Eve celebrations, make sure to celebrate it here.
Sierra de Guadarrama and Skiing
If you love skiing, you may want to check this out.
Just when you thought Madrid was warm and not snowy, here comes a ski destination. Located near the Sierra Guadarrama mountains, Madrid can please even the ski bunny.
When visiting the city in winter, you better head over to Puerta de Navacerrada. This is a resort that you can reach by taking public transport.
You can visit the resort for a day trip. Or you can also stay at the resort for a few days.
The resort has nine ski lifts. So, whether you are a beginner or an advanced skier, there would always be something for you.
—
With a lot of things one can do in Madrid, it is no wonder the city is a destination no matter the season. It draws millions of visitors from all corners of the globe all year round.
The city has peaceful winters, which would allow you to maximize your visit. You can stay over and watch the seasons change. You can check out the winter flowers that bloom at this time of the year.
Madrid is less crowded with tourists during winter. This is your chance to check out and observe how locals live their daily lives. You can shop in the city's Christmas markets. You can visit friends if you have them in the city.
Take advantage of this wonderful time of the year. We are pretty sure you will never have regrets about visiting Madrid during winter.