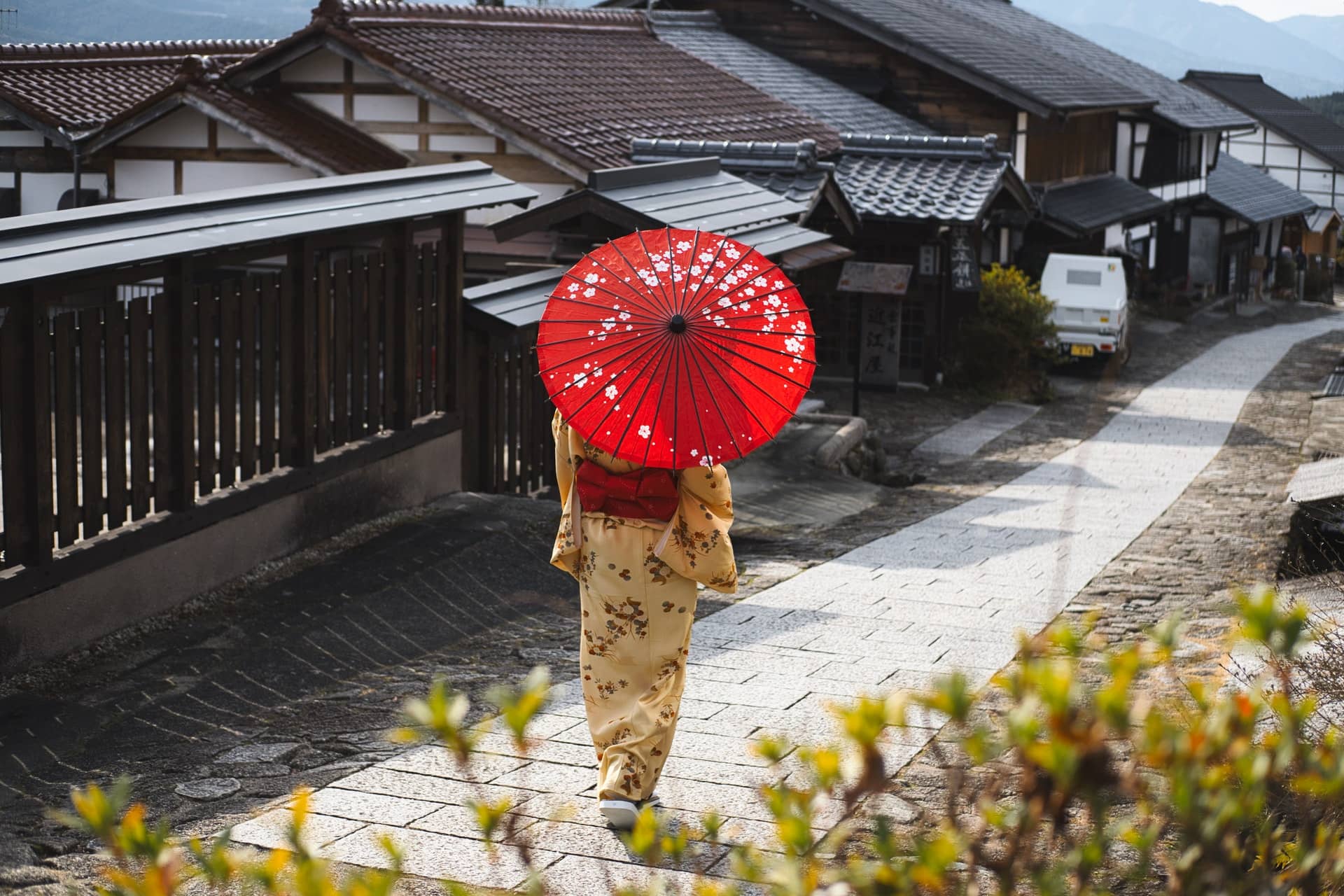 Japan, over the years, maintains an image of being an expensive tourist destination. But is it expensive?
I will be lying if I tell you vacations in Japan are cheap. But it is not expensive either.
One of the best things about Japan is that it requires flexibility. Tourists that have been to the country can surmise that it is not as expensive as they thought it would be.
In a nutshell, Japan is a destination where costs rely on your preferences. How bad do you want that wagyu beef? Or would you settle for noodles by the street cafes? Are you comfortable spending the night in capsules? Or would you rather sleep in five-star hotels?
Much of your total cost in Japan depends on your decisions. It would also vary if you're traveling solo or visit with your family.
Here, we talk about Japan and the expenses you should expect and watch out for. I am also going to give you a rundown of the basic travel necessities when visiting the country.
Are you ready?
Read on.
How much does it cost to go to Japan for a week?
Japan is a country that has loads to offer. It boasts of having the perfect balance of the past, the present, and the future. It is a country you cannot explore in three days.
Many of the tourists that go to Japan spend about a week in the country. Sometimes it can be more.
Let's start with how much you can spend when touring Japan for a week.
Flights. First things first, how much would it cost you to fly to Japan?
The cost of flights going to Japan can vary. It depends on a lot of things. The location you're in plays a significant role in total expenses.
If you are flying from somewhere in Asia, it would be cheaper as compared to when you are flying from the US or Europe.
The cost of your plane tickets is also affected by the airline of your choice. Plane tickets on some airlines cost more than the others.
Over the years, there has been an influx of budget airlines that travel from one continent to another. But for starters, plane tickets can cost you anywhere from $50 during seat sales to as much as $800.
Accommodation. Japan offers a wide array of choices when it comes to accommodations. You can choose to stay at a capsule hotel. If this is not your thing, you can also choose to spend your vacation at a luxury brand hotel.
As I mentioned earlier, a lot of your total costs depend on your preferences. The same is true when it comes to your accommodations.
Japan is a country where you consider space a luxury. For low to medium-priced lodgings, expect the room to be small. But if you only need a place where you can crash in after a day of exploring, why look for bigger options?
Most tourists don't have issues with small spaces. But so you can decide for yourself, below are your accommodation options:
Hostels – these would be your cheapest options when traveling in Japan. When staying at hostels, expect to pay anywhere from $15 to $50 per night. The prices vary depending on where you are in Japan, so always check these out.
Capsules – Japan is always known to be the country that revolutionized accommodations. It is this country that started the advent of capsule hotels.

Capsule hotels are popular in Japan and in other parts of Asia. It provides decent amenities. The only thing to think of is that you cramp everything into your capsule.

Capsules in Japan cost about $30 to $75 per night.

Mid-Range Hotels – generally, these are 3-4 star hotels. You can find them everywhere in Japan. They're pretty decent, too!

Transportation in Japan is pretty much effective and because of this, staying on the outskirts of famous districts poses no problem at all. Mid-range hotels usually cost around $125 per night.

Luxury Hotels – the country is dotted with hotel brands that are familiar to the Western taste. You will never have problems looking for a famous hotel chain in Japan.

If you are leaning toward this direction, it would cost you about double of the mid-range hotel costs.

Ryokans – this option is for those that prefer culture and experience. Ryokans are accommodations that refer to traditional Japanese dwellings.

These places usually have shared washrooms—some charge on a per-person basis. Always check before making reservations. Usually, ryokans charge about $400 per night.

Apartments – Airbnb has gotten popular over the years. Through this option, you can find apartments in varying prices. While some are cheap, there are those that are expensive.
Food and Drinks. Believe it or not, but food in Japan is not expensive. Meals can cost you for as low as $7 to as much as $22.
These are estimates. If you know where to go in Japan, you can get meals even lower than $7.
One of the most helpful places when in Japan is their penchant for convenience stores. O-nigiri, a famous delight in Japan, is a cheaper alternative.
When it comes to its nightlife, Japan can be expensive. But if all you need is a bottle of beer, convenience stores provide a more affordable alternative.
Generally, with food and drinks, you will never go hungry at $40 per day. But then again, it depends on your choices. If you have decided to get that wagyu beef for dinner, expect to spend more.
Pocket Wi-Fi. Compared to that of Hong Kong or Bangkok, Japan has more complicated railway systems.
This is where the pocket Wi-Fi comes in.
In Japan, a pocket Wi-Fi is one of the most important things to have. The cost would vary depending on a couple of factors. First is the number of days you need the pocket Wi-Fi. Second is the amount of data you need each day.
Pocket Wi-Fi costs are reasonable. You can go by with pocket Wi-Fi rentals for as low as $4.50 to as much as $8 per day.
Attractions. Japan offers a wide array of attractions. Most of these tourist attractions are free. Examples are parks, castles, temples, and the like. When you have the Universal Studios or Disney Sea on your itinerary, expect to shell out more.
Transportation. The Japan Rail Pass is one of the most practical passes you need to have when in Japan. The rail pass allows you unlimited travel anywhere in the country for a set number of days. The JR Pass comes in tickets good for a week, two, or three weeks.
JR Pass for a week costs around $275 and can give you unlimited access to Japan's places for seven days. One thing to remember, though, is that the rail pass can be useful only if you plan on traveling across cities. If you are planning to stay in Tokyo alone, skip this part.
Also, take note that you have to buy the pass from authorized agents before you enter Japan.
A Week's Worth. Japan is a country more expensive than its neighbors. When in the country for a week, expect to spend at least $700. If you add the airfare, tourist attractions like the Universal Studios or Disney Sea, it can be more.
How much money do you need per day in Japan?
Depending on your travel preferences, traveling in Japan can be cheap (or expensive). If you consider the many choices you have, the country offers you flexibility when it comes to your total costs.
Food, transportation, accommodation, and your internet connection play roles in your daily budget. With these alone, you can spend as much as $100.
The country, however, has loads of cultural experiences that are hard to look away from. A tea ceremony with a geisha in Kyoto, for example, is an experience that's hard to say no to. This is an added cost.
If you plan on spending a day at Disney Sea where you meet Disney villains, this is an extra cost.
While $100 is pretty cheap for a tourist in Japan, these are the bare minimum. If you have plans of getting tickets to shows or buy gifts, you need to double your budget.
Is Japan cheaper than in the USA?
Hands-on, the US is more expensive than Japan.
Tourists in Japan spend about $700 per week on a minimum. It can soar to as much as $1,000 (or more) per week in the US. Bigger cities in the US like New York and Vegas require that you prepare much more than the $1,000 per week.
The most significant contributing factor to this ballooning cost in the US is accommodation. Japan has a wide array of options to choose from. While it can be true in the US, the quality of cheaper hotels can be disappointing.
Food is also another factor that contributes to why the US is more expensive. In Japan, you can get by with $7 for a bowl of ramen. In the US, the amount can't even buy you a decent sandwich.
How much cash should I bring to Japan?
Japan is a country teeming with attractions and experience. While some may be free of charge, there are those that require you to shell out.
Preparing a budget for a vacation in Japan requires a lot of research. Where do you want to go? What attractions would you visit? Where are you staying? How long will you be in the country?
These are significant considerations when planning a trip to Japan.
If we take out of the equation your airfare and accommodation, $1,000 for a week are decent. If you have not yet paid for these necessities, your $1,000 can only bring you to as far as the airport.
Kidding aside, $1,000 is not enough for a week if you still need to pay these necessities.
What is the cheapest time to go to Japan?
Japan is a country that is beautiful all year round. No matter which month you visit, Japan will always have something for you.
Japan has four seasons. Its winters bring temperatures down to as low as 0 degrees, making it perfect for winter sports.
It may be weird, but it is normal for the rain to make an appearance during summers. In fact, the period from June until August is always rife with bouts of rain.
April is also when Japan gets thousands of tourists due to its cherry blossom seasons. It would be expensive to visit this month.
The months from December until March attract a lot of tourists. It is best to avoid the winter season if you want to travel cheap.
The period from June to August, while cheap, may not be ideal, unless you love the rain.
If I may choose, May is perfect. The same goes for September, October, and November. During the last months of the year, the weather would be cooler, which makes traveling ideal.
Is it expensive to live in Japan?
No matter where you are in the world, your lifestyle will always play a significant role in your living cost. This is the same in Japan.
Yet, compared to other countries, Japan has cities that are some of the most expensive in the world. Take, for example, Tokyo. The city is one of the ten most expensive in the world.
Apartments are some of the most expensive in Tokyo. The average cost of renting apartments in the country ranges from $450 to $700 per month. Rent in Tokyo starts at about $950 for a 20 to 40-square meter dwelling.
Aside from the rent, there is nothing much in Japan that's expensive.
As you already know by now, food is cheap in the country. It will be less expensive if you choose to do your groceries and cook at home.
Everything else is pretty much fairly-priced. An internet connection can cost you about $18 to $50 per month, depending on your subscriptions.
I mentioned earlier that transportation is expensive. But that is only true if you travel from one city to another. If you are traveling in Tokyo or Osaka, for example, transportation is cheap.
Owning a car is also expensive. Part of your responsibilities is to subscribe to bi-annual inspections, insurance, taxes, and a lot more. If you ask me, get a bike. It is healthy and cheap. Besides, most Japanese tend to bike to places.
So, ready to move?