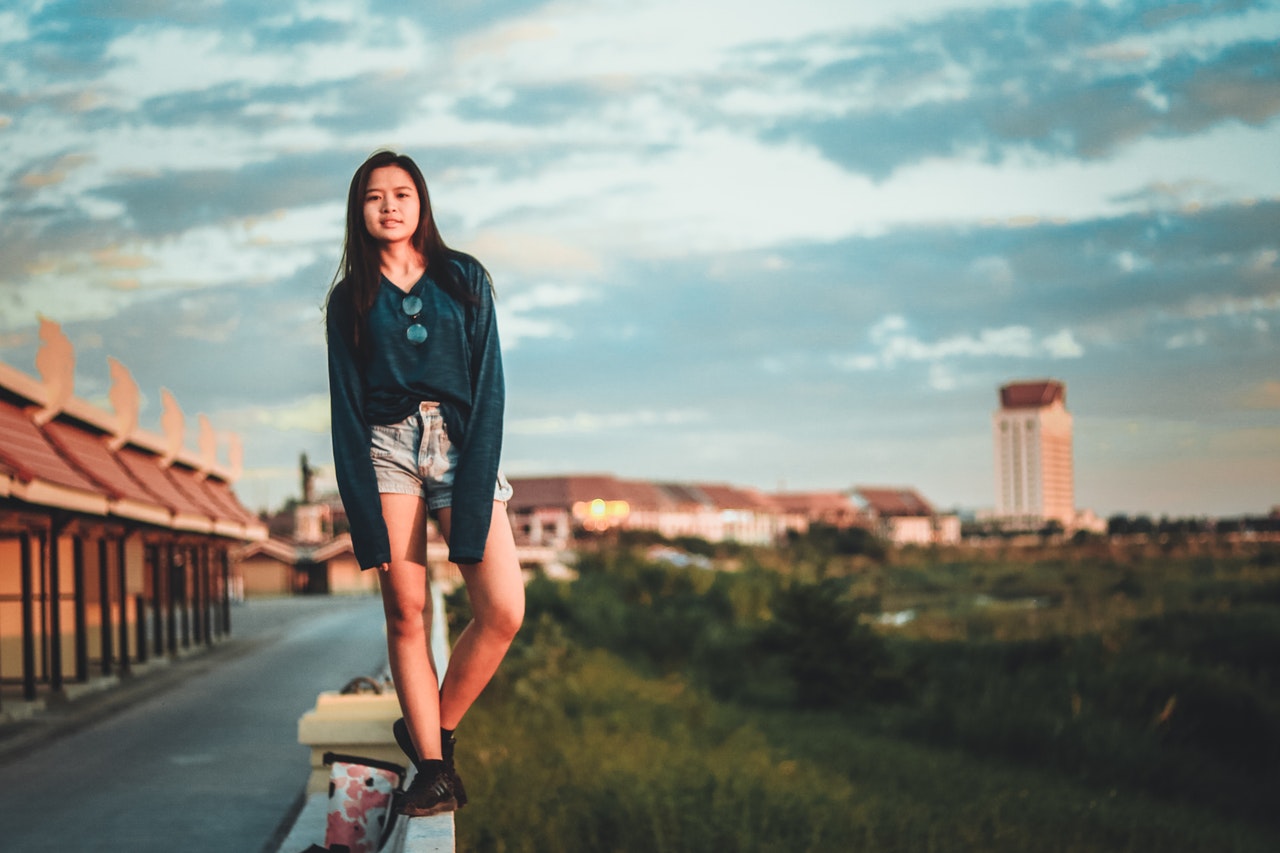 A week in Laos is enough to see the country. You would already be able to visit the capital Vientiane and see other places within seven days. Seven days is also enough to experience most attractions in the country.
A landlocked country with limestone towers dotting the land.
This is Laos.
It has caves, temples and is home to the most amazing wildlife the world has to offer.
Laos is charming and sits well with an adventurous traveler. They have sleepy towns and friendly locals.
Contrary to its neighbors, Vietnam and Thailand, Laos has a more tranquil atmosphere.
Here, we talk about how to maximize your time in Laos.
Read on.
One Week in Laos
A week spent in Laos is enough to see and experience the country.
With this amount of time, you would immerse yourself in the country and its cultures.
Here is a sample itinerary to maximize your stay. Of course, you can find alternatives to each of these options. You can also interchange them depending on your interests and the time available.
Start your week with Vientiane. Discover everything the city has to offer.
In Vientiane, you can visit the Wat Sisaket, the Buddha Museum, and the Victory Gate. There is also the That Lung to see.
And before the day ends, you can head on to the Centre Market and shop your night away.
Nam Ngum Lake is great for cruising. See the scenic Vang Vieng province during the cruise.
Here, you will feast your eyes on amazing landscapes. You will also be passing by the Ban Keun salt factory. And finally, the Talat fish market awaits your arrival in Huay Mor.
On your third day, you can explore Phonsavanh. Here is a wide array of landscapes and hills. There are amazing valleys and beautiful rock formations.
Day four is for Luang Prabang. This ancient capital is, in itself, a beauty of its own. You can spend one to two days here if you wish.
Many tours can take you to waterfalls and treks, depending on which of these you fancy. Aside from these, there is also the Wat Manorom temple to visit. And don't forget the Kuang Si waterfalls. This is something you should not miss.
On day five, you can see the Xieng Khouang and Plain of Jars. These two places are perfect for you to learn the history of Laos and the Southeast Asian region.
You can also choose to see the Kuang Si Falls. On your way to Luang Prabang, you can drop by Banh Phanom and Santi Chedi Stupa. There is also the Royal Palace National Museum to check out.
Finally, take a boat ride. Immerse yourself in the pristine environment of the Mekong River. Here, you will get the chance to see the Pak Ou Caves, a must before you fly out of the country.
What is Laos famous for?
Laos is famous for its friendly locals and its heritage sites. It also has beautiful Buddhist temples and stunning landscapes. Its combination of attractions and warm locals make Laos a country worth your visit.
Because of these, Laos is one of those destinations worth visiting. It has amazing scenery mixed with cultural attractions. The country also has some of the friendliest locals and beautiful heritage sites.
Add to these are the quaint and spectacular Buddhist temples.
If you are planning to visit this magnificent country, expect it to be a great cultural ride.
There are wonderful places to visit. You can try Luang Prabang and its beautiful waterfalls. You can check out That Luang, Vang Vieng, and Wat Sisaket.
Bokeo, Buddha Park, and The Plain of Jars are also worth visiting.
Let's take a look at some of them.
Luang Prabang
Here, you will experience the tranquility of the temples.
Patched roads and robed monks are all over the place. There are markets for as far as the eye can see. And finally, there is a riverside that brings with it the best sunset you can ever imagine.
It is hard not to love Luang Prabang. Here, you can spend just one day exploring the temples. You can also hike and see its magnificent waterfalls.
And if you can, the alms-giving ritual in the morning is a cultural experience you should not miss.
Vang Vieng
In between jungles and lush greeneries is Vang Vieng.
This area used to have a bad reputation for countless accidents among backpackers. No longer the city with a bad image, Vang Vieng picked itself up and moved on.
Here, you can kayak your way in the Nam Song river. You can make a stop at the riverside and get a view of the scene around you. Also, you can zipline through the treetops.
The Vieng Xai Caves
Vieng Xai was a witness to the bombing of the Americans. Despite this, the place remained beautiful.
It has beautiful cabins and green hills. It also has man-made lakes.
There are rocky shelters that bore witness to the fear, hope, and fighting spirit. These were shelters of politicians and civilians of the past. These caves were hiding places during the nine years of war.
These days, the caves serve as museums that tell the history of the war in Laos.
Huay Xai
Located around the border of Thailand, Huay Xai is popular for its gibbon experience.
Here, you can spend at least three nights living in a treehouse. This is by the Bokeo Nature Reserve.
Experience living in treehouses and seeing gibbons and other superstars of the wildlife.
Is Laos a safe country?
Laos is safe for travelers. There may be a few areas unsafe. But most of the country is safe. A visitor may be a quick target for minor crimes like pickpocketing. Taking the usual precautions can keep one safe.
Being a visitor in Laos, one should take the usual precautions. For example, when exploring, make sure to have your passport and valuables safe.
Also, do not leave anything important lying around in your hotel room.
In general, Laos is safe.
Take the usual precautions. There should be nothing one should worry about when seeing the country.
There are rare reports of crimes in Laos.
These can be sexual assault, theft, and snatching of bags.
Most of the time, these can occur in busy tourist spots like Luang Prabang and Vang Vieng. Vientiane has also seen its share of crimes in the past.
But then again, these incidents are rare.
If there is one thing to do to avoid these, it should be taking precautions.
Keep your bags safe and secured at all times. Make sure to avoid dark alleys and shady streets. Plus, make sure to keep your valuables secure all the time.
With these tips in mind, you are sure to be safe in Laos.
Female Travelers
With everything discussed, it would be safe to say that Laos is a safe country. And yes, it is safe even for female travelers doing it solo.
Note that the locals of Laos are very hospitable.
But one should always be wary of petty crimes like pickpocketing. There is also a theft of purses while one walks on crowded streets.
The Laos Etiquette
Laos is a conservative country.
As most conservative countries are, Laos has strong social norms.
For starters, the locals dress conservatively. As much as possible, there is only a small amount of skin exposed.
Locals may be forgiving when it comes to shirts and shorts worn by tourists. But be careful with how short the shorts are.
Because if they are too short, locals may frown upon how you dress up.
When in Laos, you have to make sure to minimize or avoid PDAs. This will never sit well with the locals.
Make sure also to take your shoes off when entering religious sites like temples. Females should also distance themselves from monks. There should never be any physical contact between them.
In Laos, the feet are always considered dirty. The head is always sacred.
Also, make sure to greet locals with a "wai" or "nop." These are signs of respect for your superiors or peers. Do not use these greetings on children.
Before Laos…
Now that you have finally decided to go visit, there are a few things you need to do first.
First of all, you have to know that you need to get a Laos tourist visa. This is something you can process upon arrival and costs US$10. The visa is good for 30 days, but this is something you can extend for 60 days.
Go to the Department of Immigration in Vientiane to file your request for an extension.
Is Laos expensive?
Laos is not expensive for tourists. The country may be pricier compared to its neighbors. But generally, Laos is affordable. In fact, one can get by in Laos at US$25 per day.
Compared to its neighbors, Laos is pricier.
But in general, Laos is still an affordable country. Even for those traveling on a budget, one can find extra bucks to spend at the end of the day.
Most of the tourist sites are near each other. There is no need for an organized tour to visit these places. All you have to do is to hire a tuk-tuk. Another option is to rent a motorbike, and you would surely be able to visit the tourist spots.
For those traveling on a budget, one can easily get by with US$25 to US$30 per day. This should include a bed in a hostel room. This would also include a few drinks at night and meals eaten at street food stalls.
A budget like this means that you mostly take public transportation.
Here, we talk more about the costs of the most important factors affecting your travel cost in Laos. But before that, let us give you an idea of the average cost of these travel necessities:
Transportation in Laos
Compared to years past, the road system of Laos has considerably improved.
The roads are now conducive for traveling, with buses going from one place to another. This makes getting around easier. Public transport goes from Luang Prabang to Vientiane. It also passes by Savannakhet and Pakse.
The improvement in the country's road systems paved the way for visitors to visit the rural parts of Laos. Some buses connect the rural areas with the larger cities.
If there is one thing that needs improvement, it would be the roads during the rainy season. The highways can be muddy when it rains.
When traveling in Laos, buses are your cheaper mode of transportation. This option can bring you from one city to another.
Buses connect the provincial centers with the neighboring districts. This should not have been accessible if not for the buses.
Overnight buses are common. This could save you on hotel costs. Ten hours of travel in a bus takes you from Vientiane to Luang Prabang. This normally costs anywhere from US$10 to US$15.
A five-hour bus ride from Pakse to Savannakhet costs anywhere around US$5. While from Savannakhet going south, the bus ride may cost you around US$9.
When exploring towns, one can walk around without any kind of transportation.
Everywhere you go, tuk-tuks are available. They can work as your cabs in Laos. If there is one reminder, it is to always agree on a price before hopping in.
Drivers can sometimes give you a price higher than usual. Prepare to haggle if you think it is too much.
Depending on the distance, the fare should be anywhere from US1.25 to US$3.
Accommodation
When it comes to accommodation, there are hotels and guest houses. These offer a wide array of rooms. Some come with fans while others get air-conditioning systems. There are single rooms, and there are double rooms.
The cheapest room so far in Laos runs around US$3. This is a fan room shared with another traveler or two. But these rooms are rare. And if you ever find them, you may find that an additional dollar or two would be more worth it.
Most rooms are at around US$4 to US$8. This is always a double fan room.
Air-conditioned rooms run around US$8 to US$10 per night. These are usually double rooms. You can easily share your lodgings with a friend.
Food
Food is cheaper in larger cities. But when you go to the smaller touristy towns, it can inflate for a bit. But despite the price increase, the difference is not that much.
For example, a green papaya salad can cost around US$0.75 to around US$1.25.
Rice with dishes can be around US$1.25, while baguette sandwiches can cost you about US$0.75.
When you go to the smaller and more touristy towns, the prices can be higher. These meals can range anywhere from US$4 to US$8.
Restaurants in Laos
Most cities in Laos have a wide variety of sit-down restaurants. Their dishes range from local food to international flavors. There are French, Italian, or Indian dishes available.
Depending on the type of restaurant, prepare to pay around US$6 to US$13 per dish. Western food can be more expensive compared to local cuisines.
A 1.5 liter of bottled water is at US$0.75. The beer sits anywhere from US$1 to US$1.25.
The club scene in Laos is a little bit inexistent as of this writing. When you want to go out and drink, most places are small-scale bars.
Should you prefer drinks other than beer, prepare to pay anywhere from US$1.25 to US$3 per drink.
Activities
The price of activities and attractions in Laos can vary. It depends on the type of tourist destination you want to visit. It also varies depending on the amount of time you spend on such an activity.
For example, a 3-day trip on a Mekong Riverboat can cost anywhere from US$31 to US$38. Yes, there is such an activity. And should you decide not to follow the activities we recommended earlier, you can try this out.
Tubing in Vang Vieng costs around US$7. This is to pay for the tube that you rent.
Seeing the temple of Wat Phu costs US$4, while going to Don Khon Island costs around US$3.
Daily Cost
Laos is an affordable destination. It is also laid back. If you try to follow the lifestyle of the locals, you can get by with about US$10 per day.
But as a tourist, of course, you have to see some attractions and do things tourists do. You spend on things tourists spend on.
When in Laos, you would be comfortable with a budget of about US$20 to US$30 per day.