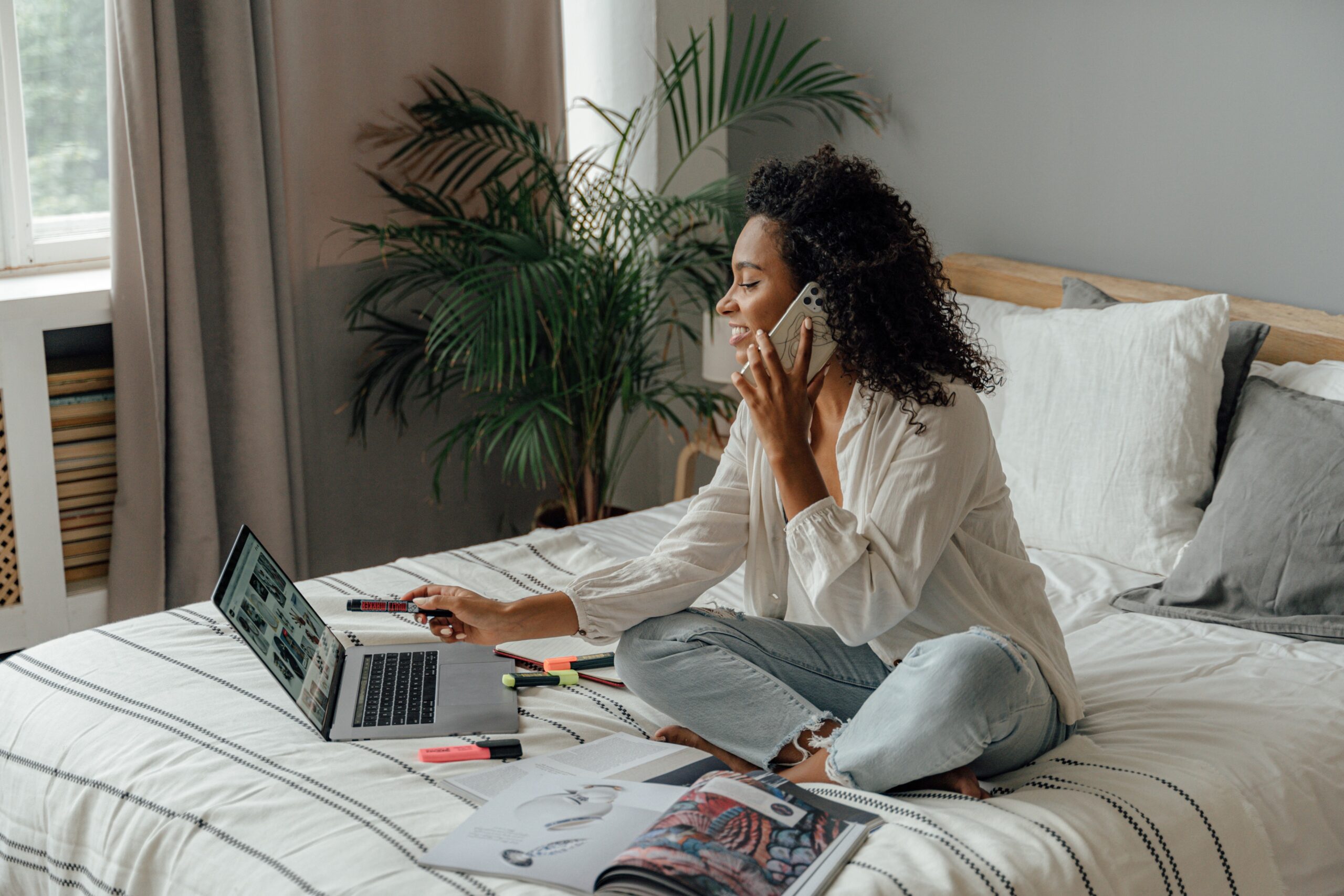 The minimum age requirement for a person to book bed and breakfast is 18. You have to be of legal age to book a bed and breakfast property. Also, upon booking, you need to present an ID or any documentation that proves your age.
I know how it feels when a hotel or bed and breakfast denies you a room.
The reasons can vary. Sometimes, the reason could be that you do not satisfy the minimum age required by the bed and breakfast property.
The key to having a pleasurable trip is to ensure enough planning from the start.
Always make sure to include in your plans a list of bed and breakfast properties or hotels that suit your needs.
You cannot check into a bed and breakfast property if you are a minor.
You would be lucky if you recently turned 18. If you are 18 years and a few days old, you can check into bed and breakfast properties.
But if you are under 18, BnBs in the US will not allow you to check in for a couple of important reasons.
The first primary reason you cannot, as a minor, check-in into BnB properties is the contracts.
Minors in the United States cannot enter into contracts. As such, whatever documents you sign when you check-in is not enforceable by the bed and breakfast property. As such, you are putting the business at risk if, as an underage, you try to check in.
Suppose you decide not to pay the bill you incurred at the property. The owners of the BnB cannot enforce something on you.
The second important reason has something to do with things that could happen to you.
Suppose, during your stay at the bed and breakfast property; something happens to you. The owners of the bed and breakfast property are legally responsible.
Each property has its policy when it comes to minimum age requirements. But to allow a minor to check-in without the supervision of an adult is rare to none.
Bed and breakfast properties, motels, hotels, and inns impose a minimum age requirement of at least 18 for everyone who checks in.
In other cities, especially in cities considered "party cities," they even require a higher minimum age requirement for customers checking in.
The reason could be that most properties in these cities are near bars. You may have challenges checking in if you are under 21 years old.
Exceptions for Minors
If you are wondering if there are exceptions, no, there are none.
Unfortunately, you cannot check-in if you are under the minimum age requirements imposed by the bed and breakfast property.
Unless, of course, you have an adult who will accompany you during check-in.
The best option you can take is finding another lodger who can check you in. However, I have doubts if you can find one.
As a Last Resort
In some sporadic cases, you can negotiate with the owner to allow you to check-in.
But this, I cannot recommend because it would be rare for bed and breakfast property owners to allow you, no matter how much you negotiate.
If you are in dire circumstances, you can explain your situation.
Can two minors stay in a hotel or BnB alone?
It is rare for BnB properties to allow minors to check in alone. There is a need for an adult guardian's supervision most of the time. Invariably, the guardian should stay on the same property as the minors. In summary, children are always not allowed to remain on property alone.
In most cases, hotels and bed and breakfast properties lay out their policies in their websites' terms and conditions section.
Before finalizing your booking, you must confirm your acceptance of these terms and conditions. It should also free the property of any liability should something arise during your stay.
Usually, hotels, inns, and bed and breakfast properties amend these terms and conditions. It is thus essential that before booking, you have to check this section out every time.
Reservations – Credit Card
A guest can book a room at a hotel or a BnB property via the property's website, app, or mobile site. You can then make a reservation and pay in cash during the check-in date. There is also an option to make a call to the property.
You have to be at least of legal age to book a room at a property in all cases.
You have to be at least 21 years old to book a room in some states and some properties.
Minors cannot make a room reservation. You have to have an adult – a parent or a guardian – make the reservations for you. We have more on this part later.
Upon booking the room, you must present a credit or debit card. Your credit and debit card details are what the property needs to secure your room reservation.
Most of the time, properties only accept major credit cards. These are Visa, MasterCard, American Express, and Diners Club. You need to be using at least any of these cards to secure your reservation.
This section should already disqualify a minor from making a reservation. Only persons of legal age can own a credit card.
Reservations – Liabilities
Before finalizing your reservations, you must check if everything is complete and accurate. If you provide them with incorrect information, the property will not be liable for any delay or non-performance.
And this is an integral part of this section.
As you already know, anything that a minor gets into a contract with is null and void. Minors are not able to sign themselves into an agreement. Only adults can.
On the other hand, owners of these properties also do not want themselves involved in an agreement with a minor.
Occupancy
Now, this is where the critical part comes in.
A property's maximum occupancy, for example, is two adults. There are other properties with occupancy that can accommodate more than this.
If you go back to the earlier statement, hotels and properties refer to their guests as adults. This statement can only disqualify minors from staying at properties alone.
Now, is there any chance that minors can stay in a property room alone?
There is a chance.
These minors can stay in a BnB room alone.
But there should still be supervision needed from the adults.
The adults will make the reservation—the adults' check-in with the minors.
The minors can stay in separate rooms by themselves. But the adults should also be staying in the same property in a different room.
Whatever happens during their stay, the BnB property will not be liable. These minors should be under the supervision of the adults during the whole duration of their stay.
The property owners reserve the right to request proof of their guests' identity and age. So, always bring your IDs with you.
Upon presentation of such proof, the property owners allow you to stay.
Do you have to pay for babies at bed and breakfast?
There are rare bed and breakfast properties that do not allow kids at their cozy dwellings. Most of the time, however, BnB properties allow kids and babies. You will not pay for babies until a specific age upon room reservations.
In the industry, some hotels cater to adults only.
The same is true with bed and breakfast properties. There are rare instances when children are not allowed into the property.
But these bed and breakfast properties are rare.
Most BnB properties allow babies and kids to check in with their guardians and parents.
Breakfast is always included in the package. But for those with babies and kids, some properties also provide free snacks, afternoon tea, or even happy hours.
There is also a Wi-Fi connection most of the time. Plus, properties provide toys for the kids as well.
These amenities make BnB properties the better option for families that are traveling.
Some properties also provide families with connecting rooms. This setup should allow privacy for the parents. At the same time, connecting rooms can also provide the parents with easy access to their children when needed.
One of the major advantages of choosing bed and breakfast over a hotel is the personal touch.
Most of the time, guests forge a certain level of friendship with the property owners and their staff.
Guests can have the unique experience bed and breakfast offers. Aside from that, the personal touch of knowing the owners and their staff by name makes everything more intimate and personal.
This aspect alone provides guests with a feeling of being home away from home.
And when you have kids, expect the front desk person to take an interest in your kids. They can even sometimes recommend a thing or two to provide entertainment to your kids during your stay.
Upon check out, some owners can even go as far as giving your kids a bag of goodies.
The gifts from the owners may not be true all the time. But it happens.
And nothing can be more personal than this.
Do bed and breakfast allow babies?
There are a few that do not allow babies within the property. But most bed and breakfast properties allow kids and babies provided an adult checks-in with them.
Bed and breakfast properties, just like hotels, accept babies and kids in the property.
While some do not allow kids, most properties welcome the presence of kids.
Are you not convinced? Here are a few bed and breakfast properties that are great with kids.
Sweet Biscuit Inn (Asheville, NC)
The quaint bed and breakfast property in Asheville loves children.
Its owners consider children a great provider of humor and vitality to their bed and breakfast property.
The property is a 1915 Colonial Revival home about a mile away from Asheville (downtown).
What makes the property great with kids is their make-believe critter hunt during the mornings.
Have your kids enjoy rubber frogs, lizards, and snakes that the owners hid in the yard for your kids to find.
These activities are available for your kids while adults enjoy a sumptuous breakfast of pecan pancakes and baked eggs.
And as the name implies, they also have biscuits.
Rates range from US$130 to US$250 per night, depending on the room.
Coppertoppe Inn and Retreat Center (Hebron, NH)
The owners love babies.
As such, this bed and breakfast property has all the capacity to host young guests.
Guests can easily find portable cribs, toys, books, movies, child dishes, puzzles, and games within the property. The owners have also made sure to put in craft supplies for your kids.
The highlight of your stay would be the onsite ponds filled with frogs, tadpoles, and other creatures.
Plus, there is also a cooking class for kids. And this is free of charge.
Kids can take part in a cooking class; the most popular is preparing a "weedwhacker omelet" made of clover, scallions, dandelion greens, and chive blossoms.
And yes, these ingredients are available at the property's herb garden.
Rates range from US$140 to US$270 per night.
The Inn at Westwynd Farm (Hershey, PA)
This property is a horse farm and provides guests with a serene experience.
Aside from the horses, goats are also to feed and alpacas to play with within the property.
Depending on the season, the type of breakfast also varies. There are many options to choose from – from zucchini frittata to melon slices during summer. There are also homey-smelling gingerbread muffins slathered in cinnamon butter.
And oh, never forget about the bottomless cookie jar within the property.
This delight assures that your kids will never go hungry within the property.
A stay comes with complimentary sodas, beer, wine, and lemonade.
There will always be something for the kids and adults alike.
A night here costs anywhere from US$60 to US$270.
Hideaway Ranch and Retreat (Bluff Dale, TX)
The most family-friendly bed and breakfast property is in Bluff Dale in Texas.
This bed and breakfast property offers guests cabins in the middle of oak trees within the property.
Each of these cabins has a private hot tub and a kitchen. There is also a grill and a picnic table beside each house.
Guests can go for different activities like scavenger hunts, fishing, and horseback riding. There are also other options like hiking, swimming, and archery.
A night in this bed and breakfast property costs anywhere from US$130 to US$170.
Allen Harbor Breeze Inn and Gardens – Harwich Port, MA)
This inn is beautifully located on a country road that provides guests with a scenic harbor. The property is also within walking distance away from the beach.
The property offers guests a beautiful stay in the property. The most popular are family suites that come with a swimming pool, a picnic area, and cribs that you can rent for your babies.
It also has a garden that boasts beautiful flowers and hopping bunnies. The gardens also come with colorful birds that you can watch out for.
Guests can enjoy a continental breakfast composed of baked goods, fresh fruits, and yogurt parfait.
There are ten rooms on this property.
Rates range from US$99 to US$350.
—
Bed and breakfast properties can be great options in place of hotels.
They provide a unique experience. And they are great with kids, too.