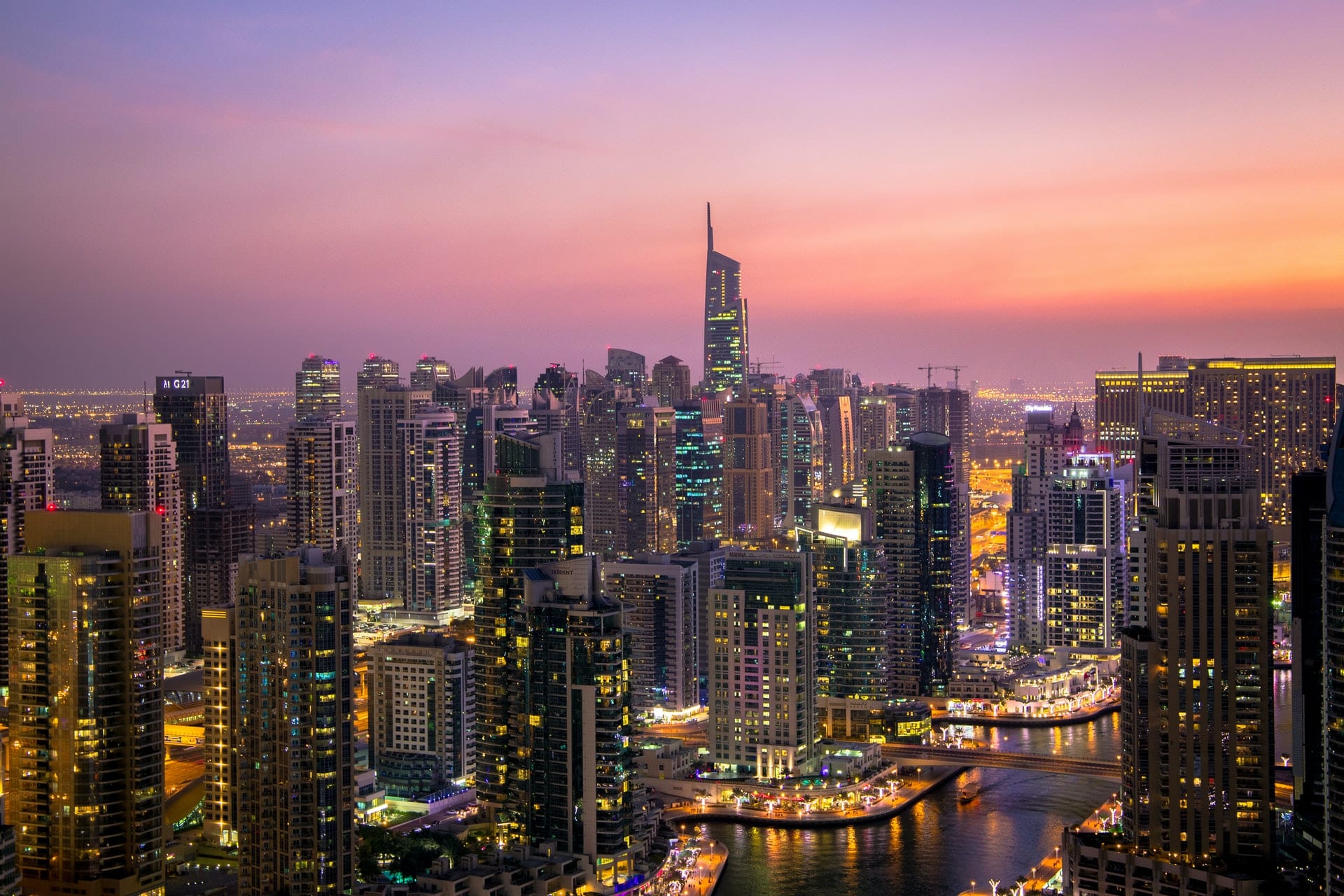 Dubai job market presents many opportunities for skilled workers all over the world. Yet, finding the best job fast to suit your skills and background requires effort and hard work. Landing a job quickly in Dubai depends on a lot of factors.
It is necessary to know the Dubai job market. It gives you an awareness of your strengths and essential skills you need to get a job in Dubai. Understanding what appointments are required and assessing your qualifications are very crucial.
After knowing the in-demand jobs in Dubai, you will discern the easiest way to get the job you want. Will you apply online? Or will you seek the services of recruitment agencies for fast processing? Will you go to Dubai to personally look for a job and attend walk-in interviews? Or ask a friend working in Dubai for a recommendation?
These questions are endless. By thinking about these scenarios, you might feel overwhelmed by finding the best job. Thus, we are sharing the six easy steps to land the job fast in Dubai.
1: Easy ways to apply for a work permit in Dubai
The first step but the most crucial part of getting a job in Dubai is obtaining the necessary documents. Obtaining the right visa for you to stay long to determine the success of landing a long-term career in Dubai.
Do you need a work visa for Dubai?
You cannot enter Dubai and work there without a work visa. A work visa is a permit allowing foreign nationals to do in Dubai at a given time. You can apply for a 60-day work visa and start working in the Emirate upon your arrival. Your employer can help you get an employment visa or residency visa to extend your stay in Dubai.
It is easier to get your work visa approved when you present complete and updated documents:
Valid Passport (minimum of six months validity)
Visa application form
Applicant's passport size photograph
Application fee
Entry Permit provided by the Ministry of Labor
Valid health certificate
Three copies of the employment contract
Education certificates
Professional qualification certificates
Sponsoring company's valid trade license
In this step, your employer in Dubai is significant to get your visa approved. Your employer should apply on your behalf, and they should prove that the business is operating.
2: Important documents before getting a job in Dubai
Aside from a work visa, there are two documents equally essential to land a job in Dubai. There are the labour card and the health card.
What is a Labor card in Dubai?
To anyone who intends to work in Dubai needs to secure a Labor Card. It is an identity card that you need to carry every hour for checking and verification. You can get a labour card once you passed the medical examination in Dubai. The Ministry of Labor will issue this type of document.
You must undergo these steps to be able to get a Labor Card:
Employer's application that should be approved by the Ministry of Labor
The job hunter will then be issued with an entry permit visa by the Ministry of Labor. You will be given 30 days on an entry permit visa.
Once you received the entry permit, you will now apply for a residence visa.
The employer will help you to process the work permit called 'labor card.'
You must visit an Emirate ID service center to validate your Passport and get an ID.
Undergo medical examination
Refer to the Department of Naturalization and Residency Dubai for your residence visa.
Begin working in Dubai
What is a health card in Dubai?
The health card is another crucial document required by Dubai. It would help if you underwent a thorough medical examination to be able to get this card. It will clear you of infectious diseases like HIV, Hepatitis C and tuberculosis. A health card is always required before allowing work in Dubai.
3: Understanding Dubai Job Market
Knowing your skills and qualifications is equally vital as understanding Dubai's job market. Even though there is a lot of work available for skilled workers in Dubai, the job market is competitive.
Understanding the economic conditions in Dubai gives you a higher success rate for a job. It provides an update on the current employment and visa policies of the Emirate. It makes your job search fast and easy.
What jobs are in demand in Dubai?
At present, here is the in-demand field where you can apply for work or employment in Dubai.
Finance
Procurement
Marketing
Construction
IT
Hospitality
Telecom
Operations
Engineering
Business Development
Logistics
Aside from being in-demand jobs, the abovementioned fields have higher rated salaries. By aligning your skills with these fields, you have better chances of getting hired.
4: Big companies where you can score a job in Dubai
What is the best company to work for in Dubai?
The One

The company is not the only number one in Dubai. It is also one of the leading companies in the United Arab Emirates. It is a home fashion company that offers affordable luxury items. It has a collection of in-house furniture and home accessories, as well.

It has a strong presence in the Middle East, and many want to work for The One. The management is not only committed to providing luxury items, but to the employees as well. They motivate and inspire their employees guided by the company's mission and vision.

Branex

The company is in the website design and development industry. It is providing over top SEO services and mobile application development services. It is known for providing employees with the safest working environment. Branex even pays female employees a paid 60-90 day maternity leave.

Splash

It is one of the leading retail and clothing company in Dubai. It is part of the giant retail conglomerates in India, Africa and the Middle East. Splash is recognized as one of the places to work in the whole of Saudi Arabia. Other accolades it received: Powerbrand, Dubai Lynx Award, and Most Admired Retailer Award.

In the aspect of human resources, it also obtained the Best Talent Management Strategy. You can add the Best HR Strategy and Best Career Development Strategy.

Hyatt

Since Dubai is known for luxury hotels, Hyatt is the leading company. It is a global brand that made its way to the Middle East. The company is the world's leading hospitality business. It even ranked fifth in the Great Place to Work in the UAE.

Hilton Worldwide

It is another renowned hospitality company in the world. It is one of the fastest and rapidly growing hotel brands around the globe. It ranked as part of the best 25 multinational workplaces in 2016. Forbes even considered it as the World's Most Reputable Companies in 2017.

As the leading hotel brand, it provides the best working environment for employees. It promotes a culture of excellence among its employees, as well.

Cisco

Jobs in the information technology industry are in-demand in Dubai. Cisco is one of the largest IT and networking companies in the world. I provide outstanding IT solution services, networking, analytics, and many more.

It is one of the best companies with a competitive compensation plan. Cisco also offers employees a generous salary rate and other bonuses. It also has the best career growth opportunities for its employees.

FedEx

Of course, FedEx is a household name that offers transportation and freight services. It is a global brand and has proven quality of service to over 220 countries globally.

It is the leading company that employs many workers. It provides service to several regions of the world like Europe and the MENA region. The company offers excellent career development to its employees through training and education.
5: Applying online or considering a recruiter
There are several ways to get a job in Dubai, easy and fast. You wonder which one will give the highest chance to get hired, applying online or recruiter.
What is the best way to get a job in Dubai?
Most of us would want a fast and easy way to get a job in Dubai. So we compare two of the commonly used process in getting a Dubai job.
Online

For convenience and budget purposes, finding a job online is preferable. You only need to visit the internet, perform your research and find a company hiring in Dubai. You can do this at the convenience of your home and often with fewer expenses.

Yet, the downside, not all companies post their vacancies online. Most of them still consider hiring through referrals and recommendations, as well. You might save tons of money, yet the chances of getting hired might be slim.

Recruitment Agency

Even though it is the traditional way of getting hired, most often than not, it is one of the most effective. Recruitment agencies know the process of in-demand jobs in Dubai. They know what jobs to offer, and they often have a more robust understanding of the job market. When you consider seeking services from recruitment agencies, you will be guided accordingly.
Aside from that, you will be given the step-by-step process of finding a job in Dubai. Your skills and qualification will be assessed, and they match it to the job vacancies. When you consider an agency, you can save time, though you need to allot some money.
6: Get your CV notice from Dubai employers.
Your CV or Resume is a powerful tool that will help you get a job in Dubai. Employers must take notice of your CVs once they scanned them.
Yet, CVs vary according to the country you are applying to. Several specific guidelines should follow when creating your CV.
How can I write a CV in Dubai?
For companies in Dubai to notice your CV, here is the most important consideration:
Length

In Dubai, length matters. Most companies in Dubai require detailed and elaborate CVs for employment. It would help if you allotted a two-page CV for all your qualifications and pertinent information.

Photo

Some companies in other parts of the world may not need a photo in the CV. Yet, in Dubai, it is one factor of being hired. Your image must be located on the top-right hand side of the front page of your CV. Companies prefer a passport size photo in a gray and solid blue background.

Contact details

To get an interview for the job you are applying for, include all your updated contact information. It would help if you wrote this on the top left hand of the document. You must have your phone number, country code, updated email address and LinkedIn. By giving these details, you create an impression that you are open to schedule an interview.

Nationality

You can be identified well when you include your nationality in your CV. Some companies are hiring from specific countries. Writing your race in the CV might get you shortlisted.

Qualifications

Aside from the abovementioned personal information, your qualifications are the most vital part. You can get hired quickly if your skills and qualifications match the vacancy post. In this part of the CV, you can include your educational background. You can add employment history, skills and training you attended.
Landing a job in Dubai can be fast and easy when you follow these steps. It is vital to have an overview of how Dubai hire foreign nationals, so you won't get lost in finding a job. The process of finding a job, especially securing a Labor Card and work visa, is the most crucial. It is advisable to work legally in a foreign country. Using all the needed permits in Dubai can get all the benefits Dubai companies can offer. The government will protect you through its laws and policies for foreign workers.