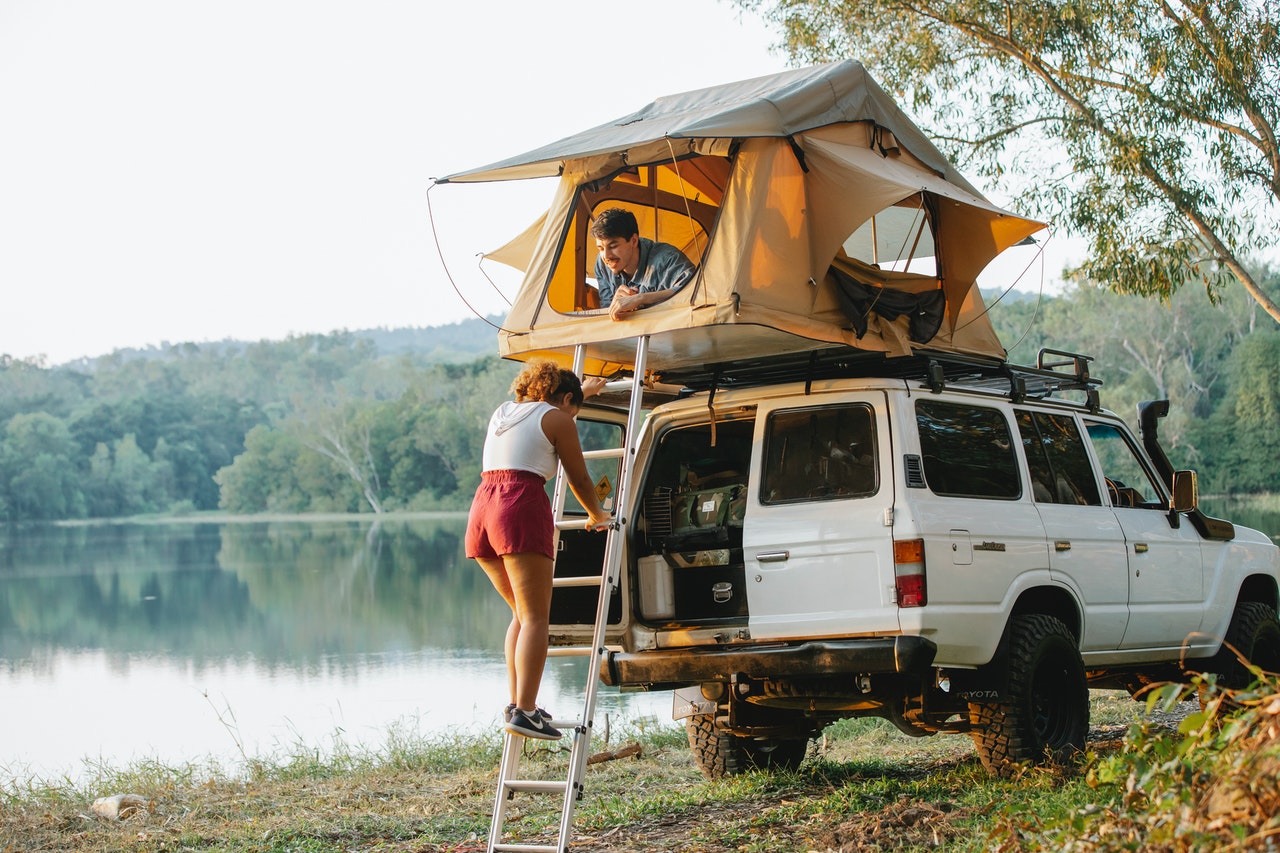 There are many ways to travel long-term. You can start by saving up enough money to get you started. Also, throw away extravagance out the window. Bank on your skills and make money out of them.
Everybody dreams of ditching everything and just go traveling.
There just seems to be so much excitement with the prospect of traveling across the country. Whether you are taking your truck or car, a bus, or decide to fly, traveling, I am sure, gives you nothing but pleasant feelings.
But there is one thing that concerns everybody. It is the cost.
The common factor that holds people back from traveling is money. People always say they do not have enough to travel.
Time and time again, I always explain that you do not have to be filthy rich to travel.
You have to know that there are many ways to travel on a budget. There are even ways to do it for free. All you have to be is to be daring and creative.
Surviving Travels on the Road
I am sure you would want to travel and spend as little cash as possible. There are many ways you can achieve this.
Others would go to sleep in tents and eat noodles every single day. And it is okay. For others, finding a remote job can sustain the cost of traveling.
In this aspect, let's see what you can do.
1. Plan the Route
First of all, plan the route ahead of time.
Why?
Especially if you are driving, this could save you a lot of time and money. Without knowing where to go, you will spend more time aimlessly driving. You spend more time (and gas) going back and forth places.
Knowing where to go saves you the time and the money on gas. Because as soon as you finish exploring one place, you immediately go to the next.
There are apps online you can download to help you plan.
Google Maps, for example, can provide you with a much-needed overview of where to go.
Aside from Google Maps, you can also check out other sites like fueleconomy.gov. The website is helpful if you are driving. Need information on fuel costs? This website has it.
Also, long drives can be taxing to the driver and the passengers. And this makes iExit the miracle you are looking for. iExit helps you find the best places to stay when on the road.
And don't underestimate the power of a simple Google search. Knowing the touristy spots of a city before you even arrive is the best thing you can do. Search ahead of time.
This way, you still have the time to read comments and decide which ones to visit and which ones to ditch.
2. Save!
Before you start traveling, it always pays to be financially stable.
Remember that even if you save up on your travel costs, you will still have to spend. And having enough money to get you by always helps.
And so, this brings me to the next tip: save up!
The one thing you do not want to do is worry about money all the time. And the one thing you cannot ever let happen to you is to run out of it while on the road.
There would be gas costs to consider. You have a hotel/motel or whatever accommodations to choose from. And if you don't have that much money to start with, think again.
I know traveling long-term is an attractive and exciting idea. But I can't have you do that while draining your bank account.
So, if I were you, save up for the initial travel costs at least. And once you have enough, go!
3. Consider Sharing
One of the things that makes travel cheaper is the concept of sharing.
I know we share accommodations, and it is a common practice. But aside from sharing rooms, you can also share tour guides and even meals.
Airbnb is your go-to for cheaper accommodations. Turo is where you can rent cars and transportation options from locals. You can also connect with local chefs and home cooks for meals via Eat Wish.
The possibilities are endless.
Explore your options and see which apps make travel more accessible for you.
4. Camping When You Can
Ditch that hotel room!
Camping is a great way to cut costs when traveling. And this should be ideal, especially when you are driving. If you can, why don't you set up camp?
Along the road, there are cheap campsites. You can use these spaces to catch up on sleep. They even have facilities that you can use. And the best thing about this is that sometimes, you don't even have to pay anything.
And if in case your only options lie with paid campsites, they are still way cheaper than hotels.
Paid campsites even have hot showers and toilets you can use. Sometimes, they even have places where you can cook your meals.
Finding a campsite should never be a problem as well. iOverlander gives you the best camping sites along the way.
5. Cook Your Meals
One of the best ways to save on travel costs is to cook your meals. Eating out can cost you anywhere from US$10 to US$15 per meal.
You can head to the nearest grocery store and spend US$60 for a week's worth of necessities.
Of course, you can eat out once in a while. But don't make this a habit. It can ruin your budget.
Hostels always have kitchens. This option should, at least, provide you with a space where you can cook. Airbnb and Couchsurfing, of course, provide you with kitchens.
It is also helpful to pack a container and a set of cutleries. Doing so should be beneficial, especially if you are in a property devoid of kitchens.
Toss that salad for dinner. Or make some sandwiches on the go.
6. Packing Lists
A helpful tip when traveling long-term is to prepare packing lists.
There is one thing you should try to avoid. And that is to forget something essential.
Don't forget anything important. Don't forget your camera, underwear, and everything else you need. Make sure to bring toiletries, sunscreen, and chargers. Because if you do, you will most likely pay more for it.
However, as much as I would like to stress bringing everything you need, I have a reminder. Do not overpack.
You see, it is always easier to throw in everything inside the backpack. You have enough space in your car, anyway. What's there to worry about?
The worry with overpacking is that it adds a lot of weight to the car. This extra weight consumes more gas, FYI. And when you burn more gas, you burn more money on the road.
Also, when you brought with you a lot, it would be hard to find anything when you need it.
So, pack the things that you need. Do not overpack.
I think I stressed it just enough.
7. Large Dorms
I love Couchsurfing.
It's free!
And it's a great way to meet friends.
But if Couchsurfing is not your cup of tea, go with large hostel dorms. They are the cheapest options out there.
When choosing hostel dorms, remember that the more beds there are in a room, the cheaper it is for you.
There may be privacy issues. But these are concerns you can quickly resolve.
Just make sure to have your earplugs ready. And don't forget your sleeping mask. These two should come in handy.
When choosing a dorm, make sure to explore the reviews before booking. This step should ensure you are not staying at a party hostel. Unless, of course, you want a party hostel.
But if you are a light sleeper like me, this step is helpful.
8. Free Accommodations
Earlier, I mentioned loving Couchsurfing. And yes, I do.
This app is a great way to spend time traveling and meet friends, too!
You also get to have access to their kitchens, enabling you can cook. You must, of course, ask permission before opening the cupboard.
Anyway, I use Couchsurfing in my travels a lot. You can be jittery at first. But once you get the hang of it, you'll be fine.
Make sure to repay your host's welcome.
Cook your host a meal.
You can also bring him a souvenir from wherever. Or take him out for a drink.
I know you will still be spending for your host. But these options are way cheaper compared to a hotel room.
9. Hitchhike
Now, if you don't have your car with you, try hitchhiking.
It's relatively safe. And yes, it is common anywhere else in the world.
Hitchhiking may have a bad reputation in some parts of the country. But all you need to have is a lot of common sense and a little bit of patience. You're good to go!
When hitchhiking, be clear with your signals. This step should let the drivers know where you're off to. Be presentable. Take the usual precautions. And make sure to keep your valuables secure.
10. Bank on the Skills
This is where your skills, no matter how simple, come in handy.
You can't just eat up all your savings on the road. Once in a while, a skill can serve you well, even earning you a few bucks in the process.
Head on to platforms like Craigslist or Gumtree. See if there are people that need a few things done in their properties. The platform provides a great way to earn money while traveling.
These are jobs that do not even expect long-term commitments from your end. You get a task done. You get some cash in return.
11. Remote Work
For many travelers, this is always the route to take. Save up enough for the initial travel costs, find a remote job. Maintain cash flow while on the road.
And it works!
The remote work setup is something most travelers think about all the time. And it is possible. As long as you have an internet connection, you'll be fine. Just be careful with a whole lot of distractions, though.
When working remotely, make sure to work while on shift. No drinking. No exploring. Because all these, you can do after your work hours.
And as for the type of work, the possibilities are endless.
You can do freelance writing.
You can also teach online.
You can be a consultant.
I don't usually give restrictions here. Because as long as you have the skills, why not?
12. Check the Car
Now, this is for the travelers who choose to drive.
At least a few days before your travels, make sure to check your mode of transportation. It can be your cute Volks beetle, your car, or your truck. No matter what you're taking, be sure to give it a close inspection before your trip.
A car breaking down in the middle of the road is your worst nightmare.
Such can ruin your vacation.
It can also destroy your schedules. You will be burning up a lot of cash, too! And that is not a perfect situation to be in, especially if you're trying to save on costs. And it's no fun.
If you are not confident in checking the car yourself, have it checked.
Check the fluid levels. Inspect the tires and make sure you have an extra. Ensure the lights and the wiper blades work well.
These are the basics. But ensuring they work before your trip can do wonders.
13. No Filling Up on Highways
Did you know that gas prices at gas stations on the sides of highways are high?
Yes, ma'am! They are.
And if I were you, I'd avoid them if I can.
But where do you fill up your tank?
Ask the Gas Buddy.
It's an app that gives you access to the cheapest gas prices. Whether in a large city or on the highway, the app can lead you to the most affordable gas prices.
All you have to do is to enter a location, and voila! It gives you the best rates in the area.
Even if it's just 10 cents per gallon, it can still save you heaps. Gas Buddy also has a great rewards system that you can take advantage of to save more on fuel.
And once you find the cheapest rates in the area, fill the tank up.
14. Gas Reward Cards
This next tip can save you a lot of dollars in the long run.
Reward cards are usually available at the cash desks of many gas stations. Every time you gas up, you earn points. Once you reach a specific number of loyalty points, you get rewards.
Rewards can be in the form of discounts or even free gas next time.
In the long run, this can save you lots.
15. Social Networking
When I say "social networking," I don't mean the usual social media apps you use. Although, of course, these can also come in handy.
For sure, your mom has friends in other states. And so do your friends and colleagues. You never know you can even have friends all over the country!
Now, what's in it for you?
Use these social networks when traveling.
The network can help you in a lot of ways. A childhood friend in New York can tell you which parts of the city to frequent and which parts to avoid. A friend of your mom in California can perhaps point you to the best beach in town.
A colleague's acquaintance in Colorado can perhaps give you tips on where to camp.
You don't know what help you need along the way. But it always helps to know someone somewhere.
—
By using these tips, you don't need a million dollars to travel long-term. Gone are the days of expensive hotels and high travel costs.
Do a little bit more when it comes to planning. Be creative.
I am pretty sure you can travel the country (or even the world) without putting a hole in your pocket.
I traveled long-term before.
I know you can, too!