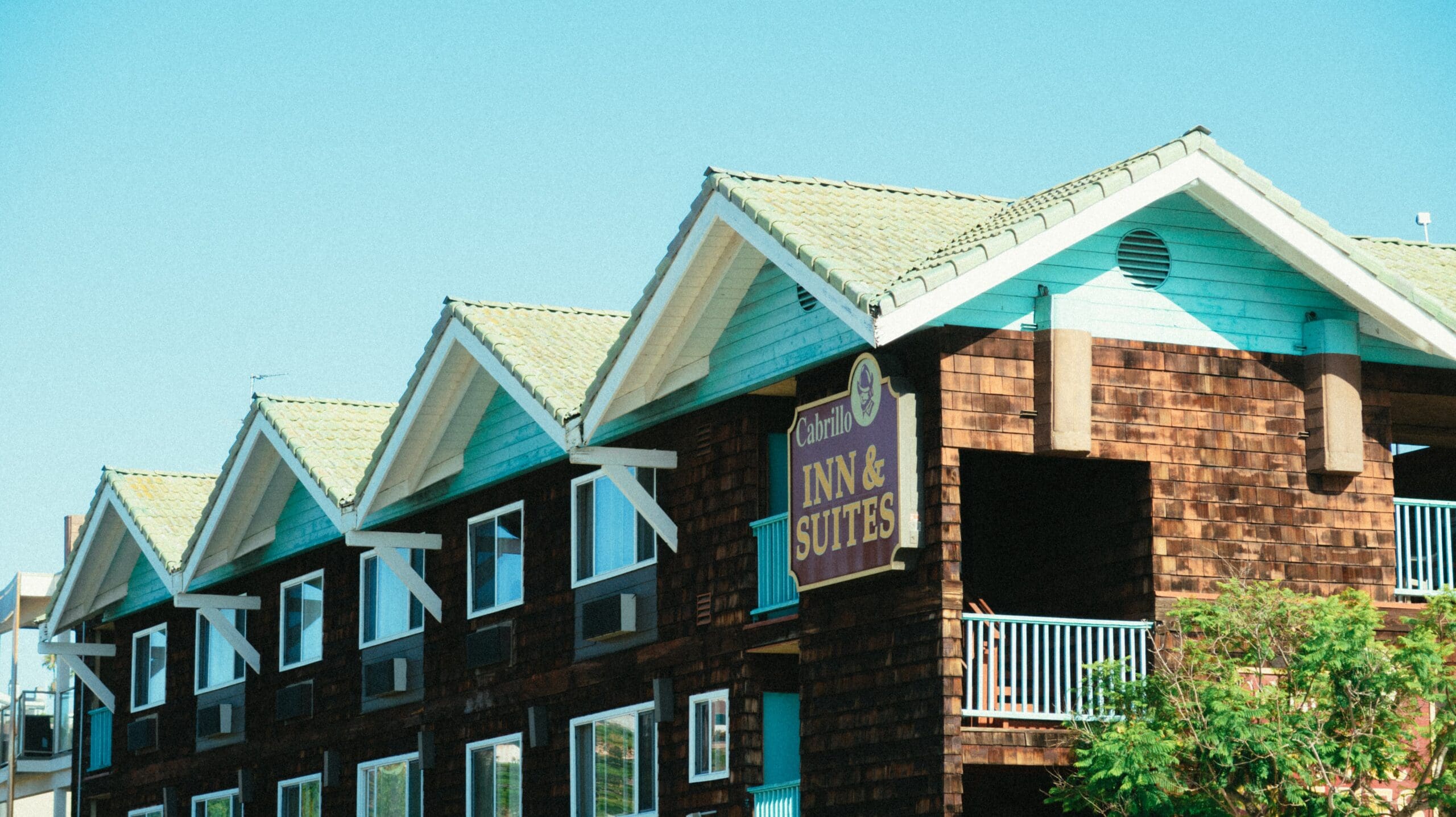 An inn is a smaller hotel. It usually does not always possess star ratings the hotels have. A motel but has rooms that you can access through outdoor walkways. These walkways are generally near the parking lot.
When it comes to traveling, we always rely on booking accommodations. They provide the respite that we need from all that sightseeing. But when it comes to these dwellings, what are the differences? When it comes to inns and motels, how do you draw the line?
Here, we discuss more what makes inns different from motels.
Inns – Boutique Properties
When you talk about inns, they usually denote a boutique vibe. These dwellings are always decorated in furnishings that are unique in style. The decorations match the location.
Consider wooden framed chairs. Imagine black bears that decorate the walls.
Most of the time, inns are a bit away from the center of the city. The owner or a family member always manages them.
Inns are about 99.9% exclusively and independently-owned. You can rarely find a chain or franchise of inns.
Inns are ideal dwellings for romantic getaways. Or they're perfect for when you are sightseeing in a new place with a friend. Some inns would be able to provide you with home-cooked meals. Aside from that, the smiles are always generous and more welcoming.
Another characteristic of an inn is the vibe of a small specialty hotel. There can only be around 25 rooms or so. Most inns would not be more than 50 rooms in total.
Most inns have that usual bed and breakfast offerings. They have a small restaurant with usually home-cooked meals. Once in a while, one might come across an inn with hotel-like amenities. One example is a gym or a business center.
But while having a gym in an inn is possible, it is rare.
Motels and Smaller Buildings
When you say the word motel, you actually mean motor and hotel. The word is a combination of both words. It was first used around the end of WWII. This was when Americans started traveling interstates more by motorcycles.
Motels are usually located on major highways. While they have the same amenities as a hotel, they are always represented by small buildings. Most motels can be one to three stories high and have enough parking spaces. The prices? It is usually cheaper than an inn or a hotel.
The words may sometimes be used interchangeably. At times, its usage is even wrong. One such example is the chain Holiday Inn. This is obviously not an inn.
Some branches of Holiday Inn are built more like motels than inns to make things more confusing. These branches are built right off exit ramps. A structure built as such attracts travelers that are there for a one-night stop.
Not all Holiday Inns are built like motels, though. There would always be most that are structured like hotels.
Another characteristic of motels is that they are always built along highways. And not just any highway. These are built in locations with a high probability of traffic passing through.
Motels do not have a shared lobby like in hotels. They also rarely have restaurants or bars. If they have, room service is not available all the time.
Most motels are only two-stories tall. There are three-story motels, but they are rare. Motels also do not have interior hallways. Rooms can mostly be accessed from the central parking lot.
Is a motel cheaper than an inn?
Motels are, most of the time, cheaper than inns. Inns can be expensive or averagely-priced. The price depends on the amenities and the quality of service. For motels, they are far cheaper than inns. While the quality of service would vary, the amenities are usually basic.
Hotels offer their customers a lot of amenities that make their stay comfortable and fun. They may have restaurants, a swimming pool, and even a spa.
Inns, on the other hand, are similar to hotels. Only that the rooms may be few, the amenities may not be as much. The other difference between hotels and inns is that hotels have rating systems of one to five stars. Inns do not have this kind of rating system.
Motels, on the other hand, are cheaper. The reason for this is because of the amenities. Hotels and inns have a multitude of amenities available for their vacationers. Motels rarely have them.
Another difference is in the word "vacationers." As you already know by now, the word motel is from the two words motorists and hotel.
Hotels and inns are made mostly for holidaymakers and vacationers. While motels are made for travelers, they usually have enough parking. The parking space is expected in motels in the US and Canada. This is because of their penchant for frequent land travel in long distances.
Most motels are built with their doors facing the parking lot. This makes it easier for the traveler to come and go out of the establishment.
These days, however, this is not always the case. There are now motels that are made with their doors facing inward. These doors connect to common areas of the building.
The Difference in Locations
Another difference between inns and motels is their location. Motels also present anonymous interactions between the owners and their rooms' occupants. The locations are usually on highways. Their orientation is always to the outside.
Inns, on the other hand, have doors that face an interior hallway. The location may not always be in the city center but are usually near a tourist site. It can be beside a castle or a lake and can also be in a quaint little town. Inns can be anywhere, except beside a highway.
Restaurants
Inns have restaurants. The food may be home-cooked, and the bread may be fresh out of the oven. Most of the time, inns offer breakfasts to their customers.
Motels, on the other hand, do not have room service. What is expected, however, are continental breakfasts. It is usually composed of a light morning meal. This can be consisting of cereal, breakfast loaves of bread, juice, or another drink.
The Price
Inns may sometimes be cheap. There are also expensive inns. The difference can be because of the amenities and the quality of service that is provided.
On the other hand, motels are cheaper. Their amenities are basic.
Facilities
Inns may have a few facilities onsite. There may be a pool once in a while. There could even be room for business meetings.
Motels are different. They rarely have these types of services. Once in a while, there may be an outdoor pool. But this is rare.
Appearance
Inns are made to provide that vacation vibe. At its most basic level, inns offer at least a tinge of luxury. They often provide an air of comfort. Most of the time, inns are well-designed and get regular remodeling.
Motels are mostly about providing the basic needs. It is just a place where one can stay for the night. It is a place for a nice shower after a long drive.
The Length of Stay
Motels target a market of travelers. These are mostly those that travel along highways going from one state to another. They stay mostly is about a night or two. Sometimes, it can be more than that, depending on the traveler. But most of those that stay in motels do not stay long.
An inn targets a variety of people. They can be business people, vacationers, students, and a lot more. The stay is mostly longer than those that stay in motels.
Are motel rooms dirty?
This is not always the case. Media, the movies, and a lot more portray motels to be dreary and, most of the time, dirty dwellings. But this is not a reason for panic. Motels are usually decent and clean enough.
Who does not love staying at inns? The pillows are fluffy, and the beds are freshly made. The vibe is always of a holiday. But remember, inns (and even hotels) can be dirty.
Most inns look beautiful. They look spic and sparkling clean. You know what we mean. But while they look clean, there is only so much to know about these rooms. There have been hundreds of people who have slept and showered in these rooms.
But while it is not a reason for panic, it is useful to know a lot about rooms and germs.
If you are a frequent traveler, you would know which surface to look at. These are corners whereof the room that may pass for being clean. But there are times when they are not. Ready to take a look?
Carpets
One might think that carpets, whenever they are freshly-vacuumed, are good enough. But have you noticed how dark the patterns are in carpets? These are intentional designs that are there for one purpose. And that is to hide.
Over the years, grime gathers in these carpets. The dark colors, the dark patterns, ensure that this accumulation of dirt does not show.
One should know that there are even hotels that rarely replace carpets. And that vacuum? Well, let's just say that does not do much when it comes to cleaning.
So, what do you do? Wear your own slippers.
Bed Comforters are no Comfort.
They're fluffy and comfy, but did you know that some comforters are changed about twice per year? The sheets may be changed. The pillowcases should also be changed. But when it comes to comforters, this is not always the case.
So, there it is.
This is not to say that all inns do this. In fact, some inns can change their comforters regularly. But what we're saying is this… not all.
The Remote Control and Germs
The remote control may look harmless on the sides, but sometimes it is not. This is one of the many things you can find inside inns and hotels that rarely get disinfected.
This is the same story for the locks. And how about the phones? Or when did they ever disinfect the light switches?
These are fairly small items. And when disinfecting a room, they rarely get the cleaning they deserve. And what's worse about this is that almost every guest uses these little items.
If the person who used these before you were as clean, then lucky you. But imagine if the person who was in the room before you had colds. These light switches you touch can transmit the virus that's in there.
Just one touch, and it's all over you.
Don't Let the Bed Bugs Bite.
Not all inns are that clean. Even hotels and motels are not always clean.
Before entering a room, one of the first things you need to check is bed bugs. This is especially true when you are staying at a hotel/motel/inn in the city.
No matter how expensive a room is, there is always the possibility of bed bugs.
Crystal Clear Glasses
Just when you feel like drinking from the room's glassware, here we are reminding you. Don't drink from there.
The mugs, glasses, and cups from these inns/motels rarely get cleaned well. They are cleaned, alright. But were they appropriately cleaned? We think not.
The housekeepers from some inns and motels usually just rinse them. After the rinse, they are dried with a towel. And don't get us started talking about that towel. It may not even be clean in the first place.
So, yeah. Bring your own.
The Mystery of the Couch
Imagine everything that happens on a couch. A lot, actually. There can be a lot of things that can be done on a couch. It can be watching TV, sleeping, or anything.
And not only that. But imagine the person before you sitting on that couch watching the late-night news. He was munching on a tub of popcorn, the cheese powder of which he wiped beneath the couch.
And now, you're sitting on it.
These couches rarely get cleaned well. They do get cleaned, yes. But how well?
You can perhaps bring with you an anti-bacterial spray and give it a round of spraying. That should help eliminate whatever is in there.
Whether you stay in a hotel, an inn, or a motel, you can never be too sure. Unless, of course, you clean the whole place yourself, which is not as efficient at all.
When checking in, it would be useful to get yourself ready at all times.
Because at the end of the day, you're there to get some rest or to relax. And the thought of all these bacteria infesting the room may not be a welcoming thought.
So, always be ready. Arm yourself. And make sure you pay attention to these little details.
You'd be good.