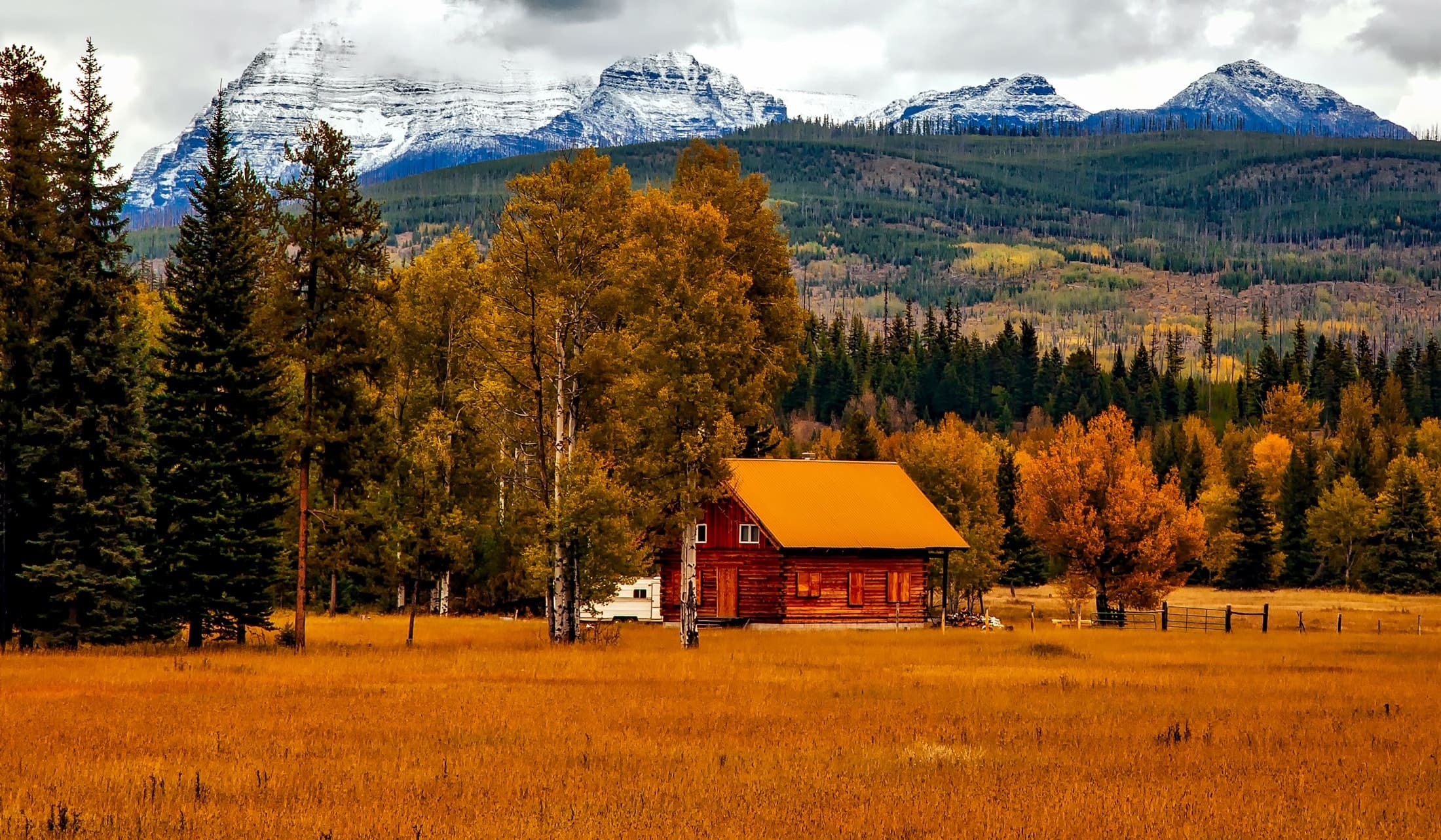 Who wouldn't want to visit Colorado Springs?
The most desirable place to live in America based on U.S. News in 2018, Colorado Springs is a great place to see.
Called as Little London back then, there are lots of fun things to do in this magnificent haven.
Endless outdoor activities, beautiful landscape, blue skies, and impressive rock formations await you.
Yet, these are just some of the few things you will see in Colorado Springs. The place is abundant in everything nature can offer.
So dig in, read on, and discover Colorado Springs. A worthwhile place to see.
What is Colorado Springs best known for?
Well, Colorado Springs received several accolades because of its immense beauty.
Just recently, it ranked number thirteen on the New York Times Top 52 Places to Go.
The TripAdvisor, on one side, considered it as Top 10 in its 25 Top Trending Destinations.
It is best known as the Olympic City and the most populous city of El Paso Country, Colorado, United States.
Aside from these, Colorado Springs is famous for its landmarks. America's pride and source of the growing tourism industry.
Now, let's see one by one what these landmarks are, and fall in love with Colorado Springs.
Nature
Pikes Peak
Of course, Pike Peak is on top of our list. Why wouldn't it be? It is the highest summit you could ever reach in North America. Located in the southern Front Range of the Rocky Mountains, its view will take your breath away.
Katherine Lee Bates called America the Beautiful when she saw this beauty. You can reach it by car, group shuttle service, cycling, or hiking. Either way, this is a way for a new adventure.
Garden of the Gods
Experience Colorado Springs in this one magical stop. You can find the Garden of the Gods beside Pike Peak. It has 300 million years of geological value that takes you back to the earth's history.
An incredible sight to see with a chance to connect with nature. It takes you back to when the earth is young, and only the fresh grasslands are available to experience.
The park is part of the National Natural Landmark list in Colorado Springs. Try outdoor activities like hiking, biking, horseback riding, and rock climbing. A true nature lover and sports enthusiast will never miss this.
Broadmoor Seven Falls
Included in National Geographic's list of international waterfalls, the seven falls is a wonder. You can take a full view from the Eagle's Nest Viewing or hike up a 224 steps staircase to witness this sight. Or choose to visit it in the evening, where you can see its magnificent illumination.
Cave of the Winds Mountain Park
One of the best sights in Colorado Springs is the Cave of the Winds. The park is an ideal place to see when you love both indoor and outdoor adventures.
Explore the stalagmites of the olden caves or get the thrill of zip lining or catapulting. Or choose a difficult way to experience the cave by mountain climbing at Via Ferrata.
You can choose one of their tours, Discovery Tour for your entire family, or the Lantern Tour good for ages six and over.
Art and Museums
Colorado Springs Fine Arts Center
It is below the downtown Colorado Springs.
It showcases southwestern art, art deco, and classic architecture. There are endless galleries, art studios, and performing arts facilities inside its four-story building.
Pioneer Museum
Home to 60000 artifacts like the Van Briggle art pottery. Pioneer Museum houses archives about Colorado Springs that tell its valuable story.
Since Colorado Springs is of geological importance, it's crucial to preserve its history. The museum exhibits a wide range of topics plus the cultural history of Pikes Peak.
Money Museum
The American Numismatic Association encourages people to study and gather coins. The Money Museum houses a collection of medals, paper currencies, coins, tokens. It promotes awareness that these materials are also vital in understanding Colorado Springs.
It has a collection of $3 gold pieces, unique 1870-S, and a complete collection of America's gold coin types of all periods. It has a space for your kids called the Kids' Zone in which you can teach them things about money.
Climbing, Sports and Adventure
City Rock Colorado Springs
If you are looking for more adventure, try the City Rock Great for climbers from beginner to expert. Get fit and climb its walls or try its cross-training for you.
You can bring your family together and experience their wellness center from yoga to climbing.
Front Range Climbing Company
Another Colorado Springs climbing adventure. This time, it requires higher endurance. The company is the best climbing guide service available in Colorado Springs. Let them guide you and have a blast at the Garden of Gods to conquer Colorado Springs.
How many days do you need to visit Colorado?
Visiting Colorado Springs is an adventure of a lifetime. While there are lots of things to do, four days would be enough.
Yet, you must take into consideration the itinerary and how much you want to get to know Colorado Springs.
Spending plenty of time to its main attractions like Pikes Peak, Garden of the Gods, or the seven falls is ideal. But will need time.
For instance, the Garden of Gods will take you a couple of hours for just sightseeing alone. If you want to hike and try mountain climbing, it might take a day to savor the place.
While a train ride up and down the Pikes Peak will take two to three hours, biking and hiking require more. Or what if you planned camping, spending half-day or more is so much better.
If Royal Gorge is part of your itinerary, allow a couple of hours. Another, you wouldn't want to miss the informative and well-curated museums available therein.
Again, Colorado Springs has a lot to offer. It is a whole round place that offers adventure, culture, geology, and earth history.
You might not want to miss anything. So, plan your trip well. List the things you want to do. Check your availability and allot your time.
What is the best time of year to visit Colorado Springs?
You can have a taste of Colorado Springs all year round. But if you want your trip to be perfect, yes, considering the best time to visit is very crucial.
Of course, the most important consideration here is the weather and temperature. Since most of the attractions are outdoors, you might not want to spoil your trip from any force majeure.
So, read on and consider these guides to help you out planning your Colorado Springs trip:
Of course, the best months to visit are from March to May and from September to October. Aside from cooler temperatures, there will be fewer crowds. A lot of deals are available.
It is that time of the year where everything sparkles with red. The tangy orange and bright light yellow during the autumn season highlighted Colorado.
Yet, summer is full of adventure seekers, and you might not want to feel congested. Also, during this season, price hikes among hotels and stay ins are abundant.
To be more specific, here are the key points you want to know in each month of the year. It will help you with your travel decisions. And yes, there are key events that you want to join and experience in a particular month.
March-May
Spring is best for hiking when the average temperature is from the 50s to 60s. The snow is melting, yet not cold enough to seek an adventure.
Yet, expect large crowds because Air Force Academy has a graduation ceremony. Or experience a St. Patrick's Day Festival, and enjoy a new way to celebrate this day.
June-August
It is a tourist season where the influx of the crowd is limitless. There is an exciting thing to see and do where festivals are abundant. Never miss a hiking activity as well. You can spend more time outside at a temperature of 70s.
But accommodations are pricey, as you would compete with your fellow travelers. Don't miss the Manitou Springs Colorado Wine Festival or Pikes Peak Bust Rodea in June or July.
September-October
If you want a less crowded Colorado Springs experience, this is the best time to visit the place. The temperature drops along with the number of tourists as well. Hotel price rates are cheaper. You will see autumn foliage, a beautiful scene to experience.
November-February
Even if there is a drop in temperature, Colorado Springs winters are not as cold as you imagined. Hotel prices also drop, the best time to have a budget-friendly journey. Never miss the Cripple Creek Ice Festival in February to enjoy Colorado Springs more.
Where should I stay when visiting Colorado Springs?
Finding a place to stay in Colorado Springs is not difficult. Hotels and resorts are rampant in the area.
Are you looking for luxury resorts and hotels to stay? Then, find it at Broadmoor. It has lots of options to choose from.
Or a cheaper and budget-friendly accommodation, Gardens of Gods is the place for you. It is home to plenty of hotels at different price ranges. You can find the most suitable accommodation there.
Or you want to experience a military-like neighborhood in the US Air Force Academy? This neighborhood has something to offer you.
Whatever your budget is, Colorado Springs offers a range of hotel accommodations. These are in a variety of price ranges, giving you more flexibility in choosing one.
So, here are some of our recommendations that you might consider when you visit the city:
Cheyenne Mountain Resort
If you are looking for a great view and scenery to stay, choose Cheyenne Mountain Resort. The rustic-chic room and elegant public spaces will greet you. The building is from timber and stone that will give you the mountainside vibe. You can try their swimming pools after a long day hike or get a splash at its lake during the summer.
Garden of the Gods Resort and Club
An itinerary of intense rock climbing and hiking can be exhausting. Staying at Garden of the Gods Resort and Club will give you all the relaxation you need. One of the famous luxury resorts at Colorado Springs has spacious suites for you. The place has an immaculate interior to make you feel the warmth and relaxed. Expect the balconies with beautiful views for both sunrise and sunset.
Quality Inn & Suites
The best value hotels are available in the Garden of the Gods.
Quality Inns & Suites will give enough comfort at an affordable price. The friendly staff will greet you with a complimentary buffet breakfast during your stay.
Colorado Springs Marriott
Another choice at a cheaper price range is Colorado Springs Marriott. The room is clean and spacious. It offers complimentary breakfast as well.
Inn Express & Suites Colorado Springs
North of the Air Force Academy, you can find this convenient place to stay. At a very affordable price, the rooms are large and comfortable too,
Other Budget Hotels
Of course, most of us would want to travel cheap, a range of average rated accommodation is available. Try these places to stay that may be ideal for your needs and budget:
Days Inn by Wyndham
Comfort Inn North
Stagecoach Motel
The Mining Exchange
Is Colorado Springs a safe city?
Colorado Springs is safe for tourists. It will not be one of the top destinations of TripAdvisor if it is otherwise. Find the safest neighborhood by visiting My Neighborhood Update. It will give you the statistics while you plan your trip to Colorado Springs.