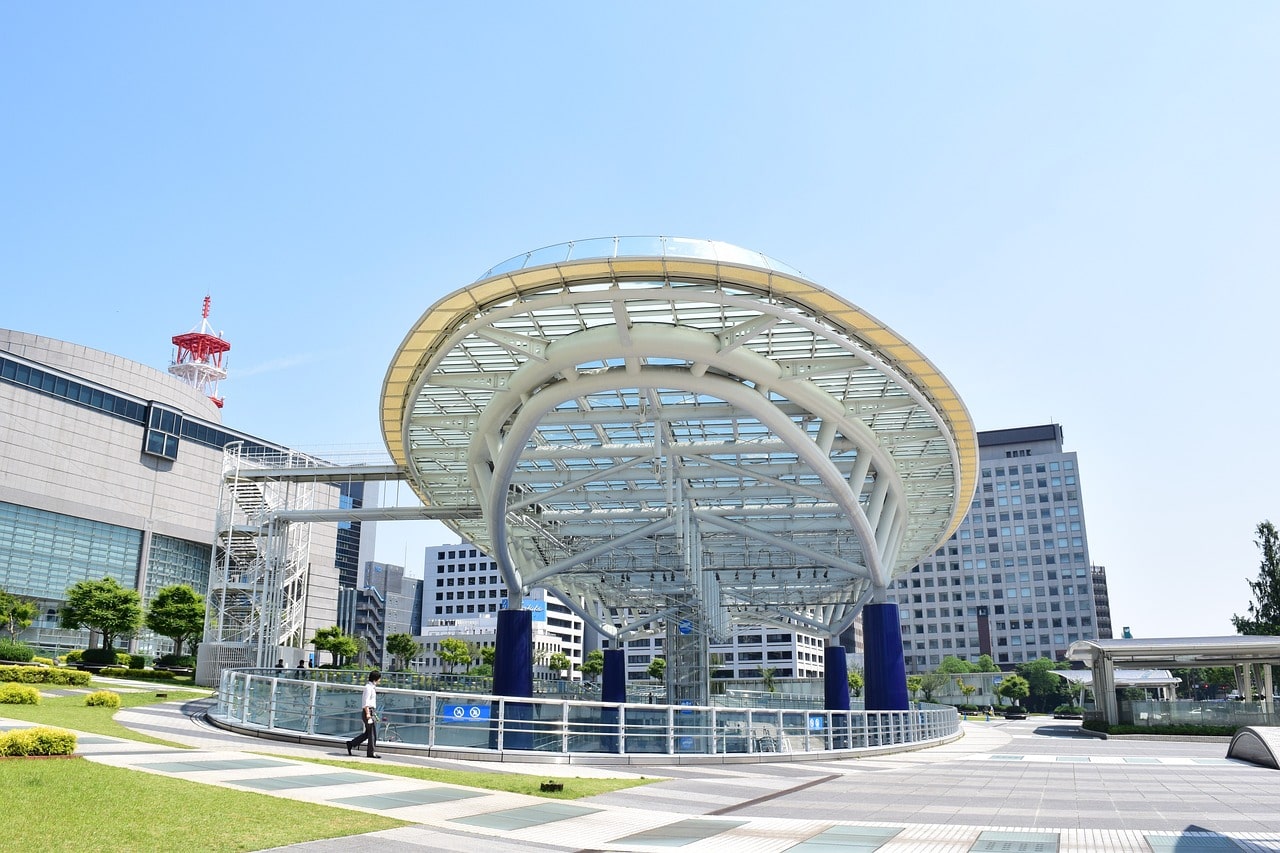 When visiting Japan, the cities that come to mind are Tokyo, Kyoto, and Osaka. Nagoya is an underrated city and a mere afterthought when going to Japan.
Nagoya should be part of the itinerary. Visiting the city for a day is worth it. There are several attractions that you might consider to get to know Japan even more.
So, why Nagoya should be one of the cities to see in the land of the rising sun?
First, Nagoya is the third-largest metropolitan area next to Tokyo and Osaka.
It is at the center of Japan's key plains, Nobi Plain, Kanto Plain, and Osaka Plain. It has a strategic location and a home base to make side trips like Takayama, Kiso Valley, Ise, and Kyoto.
Second, it has a rich and turbulent history, as it played a significant role in Japanese history. It was the home of Japan's prominent historic figures Nobunaga, Hideyoshi, and Ieyazu.
They played a crucial part in the unification of Japan during the 1500 and 1600. This historical value gives you a broader understanding of Japan.
Third, it is the home of the nation's capital in industry and commerce. Several successful Japan-based international businesses like Toyota resides here.
Hence, Nagoya is worth your visit. It connects you to Japan's past and present. Nagoya will give you an understanding of the country's rich and colorful history.
Why is Nagoya famous?
It developed historical significance back in the 17th century. The construction of Nagoya Castle is one of those. The castle has a cultural value since it is the house of the Tokugawa Shogun family in 1610 and 1615.
Since then, the city has developed infrastructure as well as culture. The blossoming of art like Noh, Kyogen, and the tea ceremony made Nagoya colorful.
The city became an industrial powerhouse due to the production of ceramics and textiles. You can discover that the brewing of sake, one of Japanese' favorite drinks, also flourished in the city.
And as Japan enters the industrial period, Nagoya became prominent because of Toyota.
Interesting, right?
You will be more surprised as the city is vital in transportation. It is a transportation hub in Japan that lies between Osaka and Tokyo. Japan's biggest port and an international airport situate here.
It is convenient to travel the world with Nagoya as the starting point.
So, Nagoya is not an underrated city. It has cultural, historical, and industrial significance in the county of Japan.
Getting around here, exploring the area, and knowing the people should be your top list.
How many days do you need in Nagoya?
So, now that I convinced you that the city is worth visiting, the next important question, how many days do you need it?
Compared to Tokyo and Osaka, Nagoya is a bit less crowded. Yet, there are plenty of attractions that you can try. There are temples, castles, amusement parks, and a lot more.
You can visit these sights in one day. The city has the Me-guru bus that can transport you to a lot of major attractions in Nagoya.
It will take from morning until late afternoon.
By considering this option, you will have a glimpse of the city's cultural and industrial value.
Let's see how it goes.
Of course, the main attraction here is Nagoya Castle. Just recently, it introduced to the tourist the Hommaru Palace. You might want to see this side of the castle.
The Hommauru Palace showcases the classical Shoin-zukuri samurai-style architecture. So, if you are a samurai fan, don't miss this palace on your visit. You can see the interior and pre-war artwork and style.
Our next stop is the Tokugawa Art Museum and Tokugawa-en Garden. You can visit both of these landmarks as they are near to each other.
Once you reach the Tokugawa-en Garden, the Kuro-mon or the main gate will greet you upon entrance. It is historical of importance, as the gate survived the destruction of WWII.
Inside the garden is a large pond at the center. You can see lots of beautiful sights like waterfalls, tea houses, and promenades. The place is a perfect place to relax and have some peace.
On the other side is the Tokugawa Art Museum. Here you can see material cultures like swords, armor, Noh, ceramics, among others.
The museum also displays some artifacts from the Chines Song and Yuan dynasties.
As one of the known names in Japanese history, both places are worthwhile for your visit.
Now, let's go back to an industrial and commercial part of Nagoya, the Toyota Museum.
The complete name is the Toyota Commemorative Museum of Industry and Technology. It was once the manufacturing facility of this big name. By walking around the area, you can spend two hours already.
If you want to have fun at the end of the day, you can visit the Legoland to experience 40 attractions.
Inside the park are rides, shows, and other amusing activities. You can conclude your day here.
Sounds interesting, right?
Again, Nagoya is worthwhile for your visit.
Yet, again, one day might be enough to soak it all in. You may spend more time in one of the attractions. And realize, that yes, one day is not enough.
Moreover, there are out of town journeys that you might want to see. You can visit Shirakawa-go and Takayama. A UNESCO World Heritage Site worth visiting.
What food is Nagoya famous for?
Aside from these attractions, Nagoya is a perfect culinary experience.
Since Japan has different variations of food in most of its regions, Nagoya has one of its own.
The city is famous for Nagoya Meshi, a delectable Nagoya cuisine only found in this city.
There is a food expo dedicated to Nagoya Meshi alone.
So, what is Nagoya Meshi?
Nagoya Meshi translates to "Nagoya food" or Nagoya cuisine. It is a kind of culinary variation that Nagoya can only offer. It is one of the best in Japan, even in the whole country.
This specific variation of regional Japanese cuisine is unique. It uses local vegetables and ingredients that are of different foreign influences. Here you can find Italian, Taiwanese and Chinese cuisine.
Here are some of the Nagoya me that you may want to try:
Aka Miso
Miso soup is famous in Japan. In Nagoya, they have a different variation called Aka Miso. They use red Miso paste and one ingredient, soybeans. It produces a unique flavor because they use three-year fermented soybean. It makes the soup flavorful and red.
Miso Katsu
Katsu is a famous dish in Japan. Yet, in Nagoya, they have the so-called Miso Katsu. It is a pork cutlet served with a rich flavor of Aka Miso. This distinctive dish comes with raw cabbage as a side dish.
Miso Nikomi Udon
Udon is a popular kind of Japanese noodle. They are thick white noodles from wheat flour and can be hot or cold.
In Nagoya, the udon is bubbling with Aka Miso flavor. It is in a hot earthen pot with chicken, egg, shiitake mushrooms, and green onions.
Dote-ni
Pork or beef submerged and boiled in an Aka Miso sauce. The dish has a unique flavor of ingredients like Konnyaku and Daikon.
It is a century-old dish dated during the Meiji Period. It becomes a popular street food in Nagoya that locals and tourists love.
These are tidbits of what Nagoya Meshi can offer. If you want to try one of these, you can find it in the following restaurants:
Misokatsu Yabaton
Yamamotoya
Gomitori Honten
Yamatoya Moriguchizuke Souhonke
Hitsumabushi Inou
With food alone, your Nagoya trip will be just as satisfying.
Is Nagoya cheaper than Tokyo?
Of course! Nagoya is way cheaper than Tokyo.
We all know that Tokyo has a reputation for being one of the most expensive cities in the world. Compared to Nagoya, it is cheaper.
Yet, Nagoya is still expensive to travel. You will need around $100 to be able to travel to the city well. It is way lower than Tokyo that required you to allot $150-$200 per day.
An average meal in Nagoya will cost you $32 for one day, while the transportation is around $13. You can factor in the hotel and accommodation that can cost $110.
Yet, if you plan well and consider deals when you travel, you can cut down the average cost. The key, of course, is planning.
Where should I stay in Nagoya?
Nagoya neighborhood has a lot of places to offer. There are vibrant and lively districts where you can seek entertainment and fun. Some parts are less crazy and will give you quiet.
So, let's dig in and take a look at the top places I recommend when booking your hotel in Nagoya:
Sakae
Sakae is the entertainment district and the food paradise of Nagoya. You can taste the most authentic Nagoya meshi around this district. You can find some local ramen bars and get one of the most delightful desserts in the city. You'll never get frustrated in finding the place to stay as there are lots of hotels and hostels in this part.
Ōsu
It is a place to get entertainment and have a lot of fun. This district has a lot of shopping sites where you can buy clothes, jewelry, and souvenirs. Go for a walk at the main shotengai where tons of international restaurants are waiting. It is one of the most visited districts in Nagoya.
Atsuta-Ku
It is a place of peace where you can find the Shiratori Garden. You can relax and unwind while entertaining yourself with an origami. You can find the Atsuta Shrine and can transfer from one district to another thru Atsuta Station. Hotels here are cheap as this is not as touristy as the others.
Kanayama
It is a small area on the edge of Naka-Ku and Atsuta-Ku. A great place to have food travel as alleys and streets are offering delicious street food. This area is famous for its busy train stations, where a lot of things are waiting. It is a perfect place to find hotels and rooms for rent as you go along.
Naka-Ku
It is near Nagoya Station, a place where tourists usually stay. It is the heart of the city and an ideal starting place to go around Nagoya. Here you can find some of the best accommodations in the city. For most of the budget travelers, Naka-Ku has a lot of hostels and hotels to offer.
Nagoya Port
It is another entertainment and leisure district, Nagoya Port. You can find the Nagoya Aquarium, Sea Train Land Amusement Park, and the Fuji Antarctic Museum. It is an ideal place to stay when you are with a family.
What is there to do in Nagoya at night?
Bright lights in Nagoya city is an ultimate delight and entertainment. The city is full of excitement and activity once the sun sets in.
The towers are giving you a panoramic view of the beautiful Nagoya. There are dancing lights and sparkling buildings which make you want to see more.
So, without further ado, here some of the top places and activities you can experience in Nagoya at night:
Takinomizu Koen
You can see Nagoya's panoramic view in this park. Here locals love to gather as it is one of the most secured places in Nagoya. It is in the high-end area of the city. You can see the Meiko Toriton, Nagoya port, and Higashiyama Sky Tower from the park view.
It is the perfect spot to watch fireworks during summer.
Kinsan
Kinsan has several shops and restaurants around. It is alive even late at night. It gets busy with locals and tourists at night. You can eat and drink at the bars, pubs, and izakaya restaurants. Try the Nagoya Cochin Torishige to fill in your stomach with an authentic Nagoya dish.
Higashiyama Sky Tower
It is a famous dating spot in Nagoya. There is an observatory room where you can see the impressive view of Nagoya at night. It is part of Japan's 100 Night View, so expect locals and tourists during your visit.