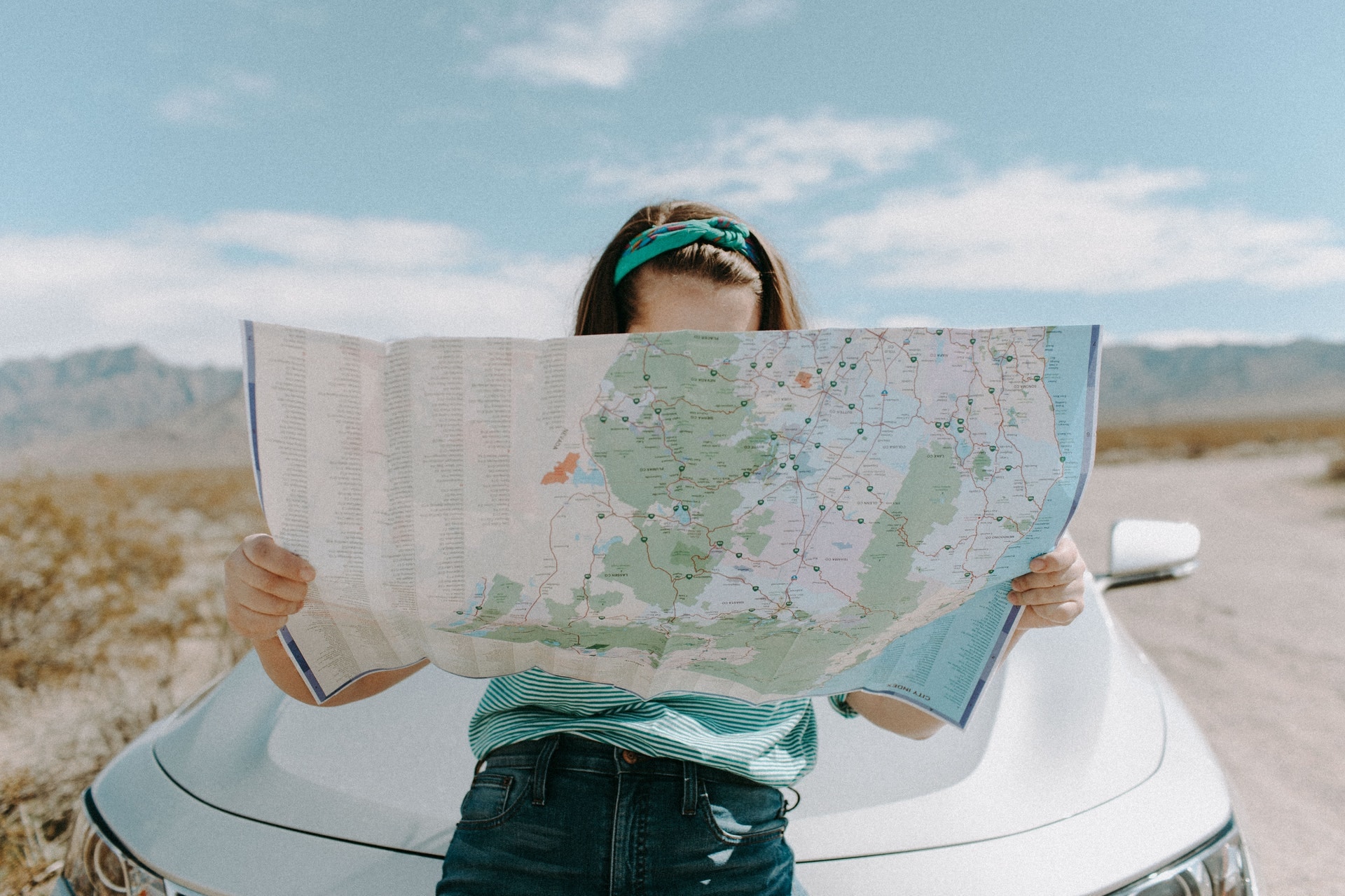 The idea of traveling as a hobby is very subjective. It depends upon how one feels about traveling. Does it make you happy? Or is it something you do for money?
Do you often feel the need to go and see places and find another place to seek adventure? Or is it a responsibility and an obligation for you to travel and fill in certain requirements for your job?
For some, yes, traveling is a hobby. It is a pleasurable experience that they want to do regularly and as often as possible. They feel happy when they go places, see people, and experience varying cultures.
For others, it is a job. It is a product of circumstances for a select few due to their working conditions. They need to visit a site and do some fieldwork, so they travel. Sometimes, they need to catch a full story, write about it, and submit it to their editors.
Traveling means a lot of things.
But to those people who make travel as a hobby. I admire you. It is hard to sustain and takes a lot of skills to be able to do it. It takes courage and a great deal of talent to travel. It is an entire umbrella of other hobbies that reveal different facets of yourself. It is a kind of hobby that encourages you to try out another hobby for the sake of enjoying the place. It is the most adventurous and fearless thing to do that has a lasting impact on one's life.
Why should we travel?
So, why people should travel, and make it a hobby?
There are a lot of advantages when traveling and going to places. It exposes you to places you have never been to and to people you have never known. There are some levels of uncertainty that you would not get from your daily routine and life. It exposes you to experiences that will help you learn about yourself more and more.
So, here are why one should travel:
You can see places you always wanted to see.
Yes, this is true about traveling. The places you only read from books you wanted to see for real are possible when you travel. The historical sites that give you an awe feeling when you were a child can come to life once you travel. The setting of JRR Tolkien's Lord of the Rings came alive in Mount Doom in Mordor, New Zealand. Your curiosity about certain places will be satisfied when you travel.
Open your eyes to see varying cultures.
The feeling of experiencing new cultures is very satisfying. The joy of understanding the world and different people will open your eyes to how big the world is. Travel will teach you lessons about the world and the people living in it. You will have a deeper understanding and appreciation of life when you expose yourself.
Learn a new language
Meeting new people who speak a language different from yours can be very exciting. You will feel the need to converse with them and learn a few phrases from their language. The experience of exchanging words with a different race is fun and enjoyable. You can establish a connection with them by helping them learn your language. They will do the same, as they teach you about theirs.
Learn new skills
The most important benefit of traveling is you get to know yourself more. As you go along your journey, there are pieces of you that will surprise you along the way. Imagine how fearful you were putting yourself into the water when you were a child? Now, you can't get enough of surfing after your trip to Rio de Janeiro in Brazil? It changes you in some way, for the better.
What motivates a person to travel?
People are motivated to travel due to a lot of reasons. Some travel because they need it, and others because they want it. So, to help you with the question of what motivates a person to travel, here are some of the motivating factors why:
Take a break
To break free from the dreading routine of your everyday life is to travel. It will help you look at things from a different angle since new things surround you. You will gain a new perspective and see things in a varied way. The change in scenery and exposure to new people has a positive impact on your mental health. Once you step backward through travel, you will be able to rest your mind and take a break.
Recharge energy
The stress of your routine life will drain you at some point. It would be best to have a new environment to pull yourself together, recharge your energy, and be renewed. Travel will give you that space from your regular life. It gives you a chance to escape the burden of going to work temporarily and taking on responsibility. The freedom you get when you travel is incomparable.
Learn more about yourself
Nothing will allow you to know yourself more than travel. It will expose you to certain situations that you did not dream of. The way you handle things and deal with unexpected situations reveals your true self. Some people travel to find themselves. When you travel, you will be able to find yourself.
What skills do you gain from traveling?
Planning
Traveling is not just about the photos we see on Instagram. Before we finally catch a good landscape for our Instagram worthy post, it took a lot of effort and time to plan. When you travel, the first thing to do is to plan and research. It takes skill to get a very good plane ticket deal.
You need to consult the internet and read things about getting a cheap plane ticket. Second, it will take time to establish your itinerary finally. Your itinerary should be all planned out. It has detailed information about places to go, what to do, how to get there, and how much it cost.
A seasoned traveler knows a lot of things about the best deals to get when traveling. You must be very prepared. You must have foresight about unexpected things when you get to your destination. Thus, you have the contingency plan, as well.
Budgeting
Some people say that traveling is expensive. But if you know how to budget well, it can be pretty affordable. The best thing about traveling, you learn one of the most important life skills, budgeting.
Planning and budgeting, of course, go hand in hand. It needs an outstanding planning skill to be able to gain a budgeting talent. It is crucial to have patience and perseverance when budgeting your travel itinerary. It will start from processing your visa requirements up to how much money you can spend on food. Plus, navigating the currency exchange rate is work in itself.
Time Management
The success of your trip extremely depends on your time management skill. Some do not have a lot of time to spend, so we have to manage our little time. You must not set an unrealistic schedule that would compromise your whole trip.
Time, itinerary, and budget must be synchronized. One must not stand alone. You must provide time allowance for unexpected things that can happen. Handling your time well during travel will translate to your daily life and in the workplace.
Social Skills
Exceptional social skills to travel well. When you travel is needed, you meet different kinds of people, and you must adjust. You will not survive traveling when you do not develop the necessary social skills. You can use your social skills when getting lost in an unfamiliar place or navigating the city.
Social skills will go a long way. You can meet new friends if you develop this skill. It is a total advantage when you know how to apply your skill well.
Adaptability
Traveling means going out of your comfort zone. You are exposed to varying uncertainties for the first time. You must adapt. Having a sense of adaptability is not just a needed skill in travel. It is a life skill.
You develop adaptability when you travel, especially meeting unexpected challenges. These challenges can range from losing your passport or meeting rude people. You should be prepared and handle the situation well. You won't survive a place when you lack adaptability.
Do you need to be rich to travel?
Who says you need to be rich to travel?
Of course, it is not true that traveling is for rich people. It is a common misconception that the requirements to be able to travel is to be rich.
Yes, I get the idea that traveling needs money. But it does not mean tons of money. It means having enough money to fund your travel.
It is important to save a certain amount of money to travel. Of course, you won't get to your destination if you could not pay for your plane ticket. But the key to travel is saving, planning, and budgeting.
When you learned the skills I mentioned above, traveling is workable. There are cheap destinations which you can start from. Countries in Southeast Asia are affordable but can give you a once in a lifetime experience. You need to be fearless and accept all the challenges that will come along the way. Take them all in, and the money will be worth spending.
How can you travel the world and get paid for it?
Have you heard about digital nomads?
Digital nomads are those who work remotely and travel the world. Many people want to be a digital nomad to be able to see the world. And yes, it is possible to get paid while you travel.
Some opportunities give you the dream lifestyle that you want. These are the following:
Affiliate Marketing
It works when you promote a certain product to your website. Since most travels have blogs, they promote most of their travel gear to blogs. There is a link provided; when someone clicks it, they will get paid for a certain commission amount.
Affiliate marketing works with a travel website, and you write regularly. Some big eCommerce giants like Amazon and Alibaba have an affiliate marketing program.
Freelance Travel Photography
You can earn money by licensing your travel photography. It can be used for commercial marketing campaigns and other social media editorials.
How fascinating is it to take photos and get paid for it? Well, you can do exactly like that when you have the necessary photography skills.
Destination Marketing
Travelers can be invited to speaking engagements and get paid for it. A travel tourism board reaches out to you and invite you to visit their country. All expenses are paid.
What you need to do is share your travel experiences and lessons that you encountered. When you already establish credibility, you will get paid for it.
Display Advertising
It is similar to affiliate marketing. Google has a platform called Adsense. When you put a special code in your blog, a display ad will appear on your website. You can get paid through commissions per click. You can even put Adsense to your other site like YouTube, and get paid.
Freelance Writing
If you have a writing talent, you can capitalize on it. There are tons of blogs and websites looking for exceptional writers. They need someone to write for their sites and give good compensation.
Traveling will open limitless opportunities. It will give you the most amazing experiences in your lifetime. It will teach you lessons which you cannot simply get to a formal school. It will help you develop into your highest potential. It will expose you to your true self. It will make you the best person you could ever be. It means a lot of things. So, you need to get out there, explore the world, and travel. Remember, you don't need to be rich to be able to see the world.