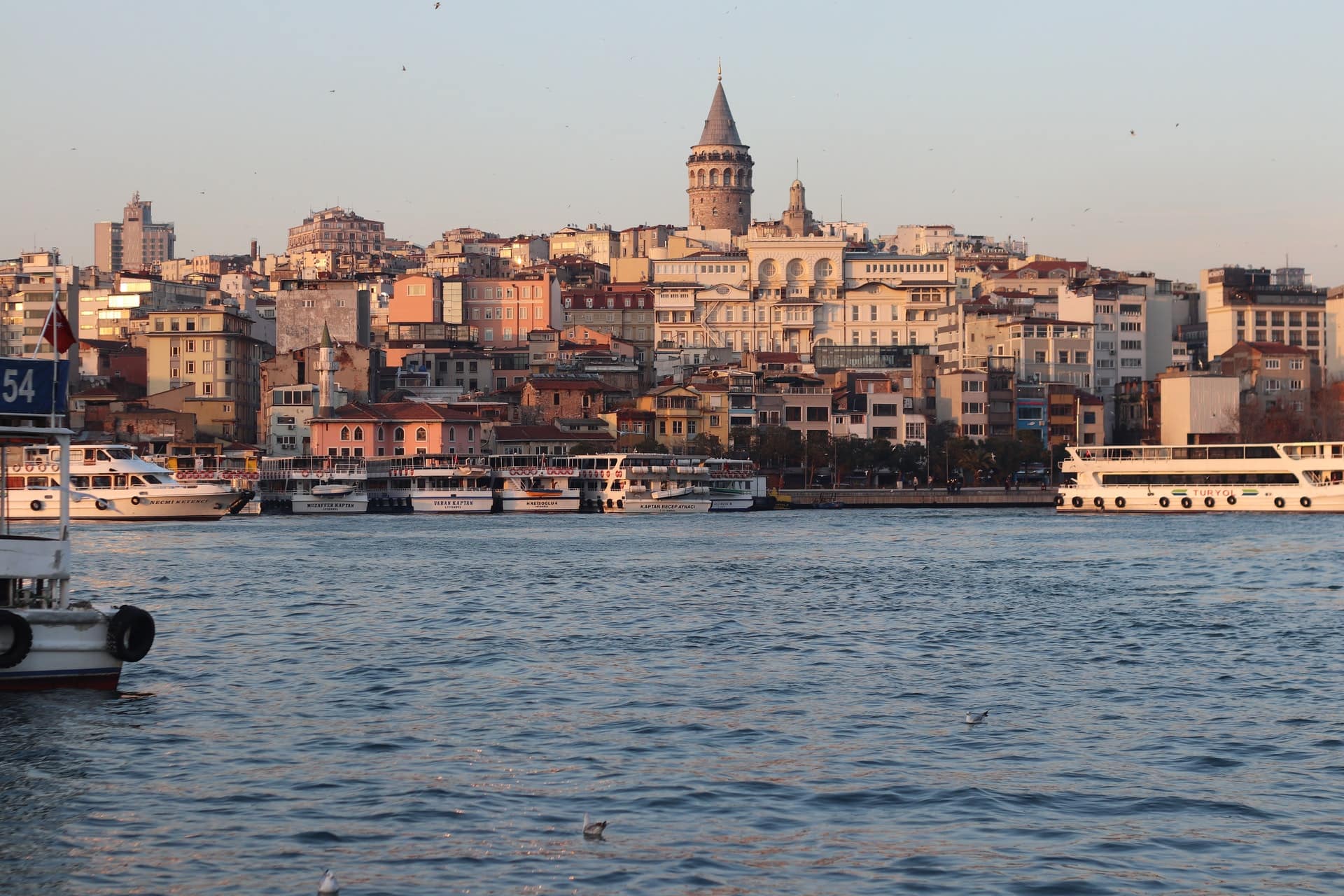 Turkey is at the crossroads of both Europe and Asia. Turkey is a unique country with a blend of both European and Asian. History tells that Turkey developed into a geographically and culturally varied country.
Turkey is divided into two significant cultures and two varying geographies. Yet, which one stands out over the other? Is Turkey more European than Asian? Or is it more Asian than European?
So, where is Turkey exactly?
Turkey is an Asian country. It is a Middle Eastern county situated near the Mediterranean and Arabian Peninsula. By the mid-20th century, like Israel and Cyprus, Turkey is in the Middle East.
It is considered a transcontinental country in the world. It is mainly located on the Anatolian Peninsula in West Asia. Some part of it is on the European Balkan Peninsula. 97% of Turkey is hugely situated in Asia, while 3% in Europe.
Turkey's European area is called Thrace, while the Asian part of it is Anatolia or Asia Minor. Istanbul is geographically divided as it is situated on both continents.
As you read, you will learn what makes Turkey Asian aside from geography and what makes it European?
Is Turkey an Arab country?
Since we already established that Turkey is a Middle Eastern country, next, is it an Arabian?
Well, most Middle Eastern countries compose the Arab world and members of the Arab League. Turkey is even one of the most populous states in the Middle East. Yet, it is not officially a member of the Arab League.
The establishment of the Arab League began the cooperation among 22 Arab countries. Members of the Arab League are mostly from West Asia and North Africa. They push the interest of the Arab countries, in general. Most of these members have Arab as their official language and Islam as the primary religion.
Turkey is not a part of the Arab League. It expressed its desire to be an observer. Yet, the proposal was delayed due to political conflict with other Arab states like Egypt. The country is more Turkish than Arabian.
Its official language, Turkish, is the third most widely used language in the Middle East. People speaking the language is merely confined in Turkey alone. Even its origin is more from Central Asia, Azerbaijan, than the Arabian Peninsula.
The population of Turkey is mostly Turkish than Arab. It has no official state religion. Even its state constitution allows freedom of religion.
So, Turkey is not considered an Arab country. If it is not, then is it European?
Is Turkey considered part of Europe?
Turkey is an Asian country. Even though it is a transcontinental state, most of its territory is situated in Asia. By geography, Turkey is not European.
Yet, 3% of its territory is located on the European side. The Eastern Thrace, known as the European Turkey, is geographically in Europe. It is mainly on the Southeastern side of Europe. The land area of European Turkey already comprises 14% of the Turkish population.
European Turkey, like the rest of the country, is equally significant. It is close to the vital trade corridor of the Ottoman region. It has access to other influential water bodies, such as the Mediterranean Sea and the Black Sea. The Mediterranean Sea connects Turkey to Europe, while the Black Sea to Russia.
It is a mixture of Balkan culture, Ottoman architecture, Greek, and a lot more. European Turkey has several districts:
Bosphorus
Galata
Golden Horn
New City
Sultanahmet
Western Suburbs
So, why Turkey considered European?
Diplomatic Relations with Europe

Aside from its proximity to Europe, Turkey has diplomatic relations with Europe. It has established a robust partnership with other European countries—a founding member of the Council of Europe in 1950. The government is also a member of the European Customs Union.

Culture

Turkey is a mixture of both Middle Eastern and European. When you visit this part of the world and already visited Europe, you will feel a European vibe. It can be how people dress and conduct day-to-day affairs.

Events and Activities

Turkey is active in furthering its diplomatic ties with Europe. The country joints European events like Eurovision in 2003. Moreover, it also hosted the European Capital of Culture in 2021 in Istanbul. Turkey is also a part of the European Capital of Sports in 2012.

Print and Newspapers

Some publishing houses include Turkey in the Europe section, preferably in the Asian area. It goes to show that public perception of Turkey considers the country European.
What country does Turkey belong to?
Turkey is an independent republic. It is a country on its own. Turkey is self-governing and has its affiliated institutions to govern people. It does not belong to any country, either in Europe or Asia.
It is not under any country, as it gained independence already. Modern Turkey is relatively new and established based on the ruins of the Ottoman Empire in 1923. Yet, despite its being young, Turkey is an ancient land. It is crucial in the development of the world.
The country is where the first human settlement began. It blended Greek, Roman and Ottoman Empires all at the same time. Turkey's extraordinary heritage is worth understanding.
What are three interesting facts about Turkey?
Turkey is the seat of civilization. It played a vital role in both European and Asian history. Hence, it is equally important in world history as well. It is a fascinating country that deserves to be learned and understood.
Turkey has a lot of exciting facts to boast about. Besides its unique location, rich and colourful history, there is so much to know about Turkey. It includes food, social class, etiquette and marriage.
So, what are the three interesting facts about Turkey?
Economy

The country is considered the 16th largest economy in the globe. It is the most robust economy in the Balkans. Meaning, it is a rich country with a prosperous economy. The average growth rate of the country runs around five percent for over three decades.

Unlike other developed countries with a manufacturing economy, Turkey's richness is from agriculture. The country tops the highest spot in the production of hard-shell nuts, figs, and apricot. Based on the world ranking, it is the fourth producer of fresh vegetables, grapes and tobacco.

Aside from wet goods, Turkey also ranks top in textile and ready-to-wear production. It has a whopping 36% of exports in this area. They also have leather production that contributes to the wealth of the country.
Turkey is not an industry-based economy, yet its economy developed into top agriculture.

Requires visa for US citizens

Of course, an American passport is powerful already. Yet, Turkey requires the US to get a visa before entry. Aside from access, US citizens should present a pass in Turkey. Americans can secure their visa from one of the Turkish consulates ahead of their travel.

US citizens can get a tourist visa valid for one year. The single entry allows a three-month stay. At the same time, the multiple entry visa has the same duration for every pass.

Incredible cultural heritage

It is a known fact that Turkey is the crossroads of two majors continents in the world, Asia and Europe. When you visit Thrace, European culture is observable. On the other side, Anatolia, Asian heritage is noticeable. Many tourists love to visit Turkey, particularly Istanbul, to cross-continent. It is a place of origin where you can go from Europe to Asia or Asia to Europe. Indeed, a fantastic travel experience.
Hence, Turkey reflects both the European and Asian cultural heritage sides. Though it is not an Arab country, plenty of Muslims resides here. The result of the once flourishing Ottoman Empire.
Another, the fall of the empire is also reflected in the country's Christian heritage. The leader of the millions of Orthodox Christians, Ecumenical Patriarch, lives in Istanbul. It is also home to the grotto dug by the Apostle Peter in Antioch, and other Christian worship houses. Turkey has the 1,500-year-old Hagia Sophia cathedral.
What is the culture of Turkey?
Turkey is a fascinating country; thus, its culture as well.
The Turkish culture is a unique blend of Central Asia, the Middle East, Europe and the Balkans. Turks have established a distinctive way of living that reflects its historical heritage. Most of the time, even though they are regarded as nomads in Central Asia, the way Turks live stands out.
So, what makes Turkish culture stand out in the Middle East and Europe? What sets them apart from its neighbours in Asia, Europe and even the Balkans?
Food

Turkish cuisine is known worldwide. It is a mixture of stews of vegetables and meat. Turkish prefer lamb and beef to pork. As part of their staple food, the pastry is essential in Turkey. Borek is pasty with tiny dough layers packed with delicious flavours like cheese, meat and herbs. Kebab is known internationally. It is the Turkish term for roasted meat sliced, diced and grilled. They also love stew and soups, and they invented the dolma. It is a mixture of vegetables and cooked to be flavorful.

Food is also a way for Turkish people to celebrate life. They have designated dishes for special occasions. The yuvarlama is cooked during the end of Ramadan for feast and celebration.

Turkish beverage, on the other side, involves coffee and tea. The people drink throughout the day and coffee after every meal. Beer and carbonated drinks have a place on the Turkish dining table, as well.

Social Class and Stratification

Turkey, like other countries, is socially stratified. It is reflected in how they wear clothes. Men, in general, wear clothes like other Westerners. They wear trousers, shirts and jackets for a typical day. On the other side, women do the same. They give importance to the Western style of clothing and lifestyle.

Those in the upper and middle class want to live like Westerners. They live in expensive apartments, own luxury items and up to date electronics. They also prefer European language schools and universities. Those in the lower-income bracket would settle for Turkish schools and institutions.

Marriage

The concept of marriage in Turkish culture is similar to the rest of the world. Adults should marry and have children, too. Men should not marry women in the higher class. It is not acceptable for men to marry higher class women, as they should not diminish the other's social level.

In general, they choose their partners based on religion and ethnicity. Yet, inter-ethnic marriage is not prohibited. Kinship is highly valued in marriage decisions. Kin groups have the authority to match marriages.

Etiquette

Formal Turkish etiquette is widely practiced. It governs how the Turkish interact with one another. Turkish people have the concept of personal space. Only close friends and relatives can address each other informally. Men are called Bey, while women are Hanim.
In a formal setting, or business setting, men shake hands, but they cannot offer their hands to women. Also, promptness is not an issue in Turkish culture. They are not criticized for being late. Most formal and business meetings are served with tea.
Turkey is worth visiting. It is worth learning, as well. The role played by this country in history has a preceding impact up until now.
Turks, historically speaking, proved that they could establish and create empires. These empires almost ruled half of the world. By doing so, their way of life, culture and influence spread significantly.
Its geographic location created an exciting mixture of Turkish identity today. It is layers of Asia, the Middle East, Europe and even the Balkans. Thus, the question: how European or how Asian Turkey is, is already answerable. Turkey has distinctively established to become Turkish, not European nor Asian.