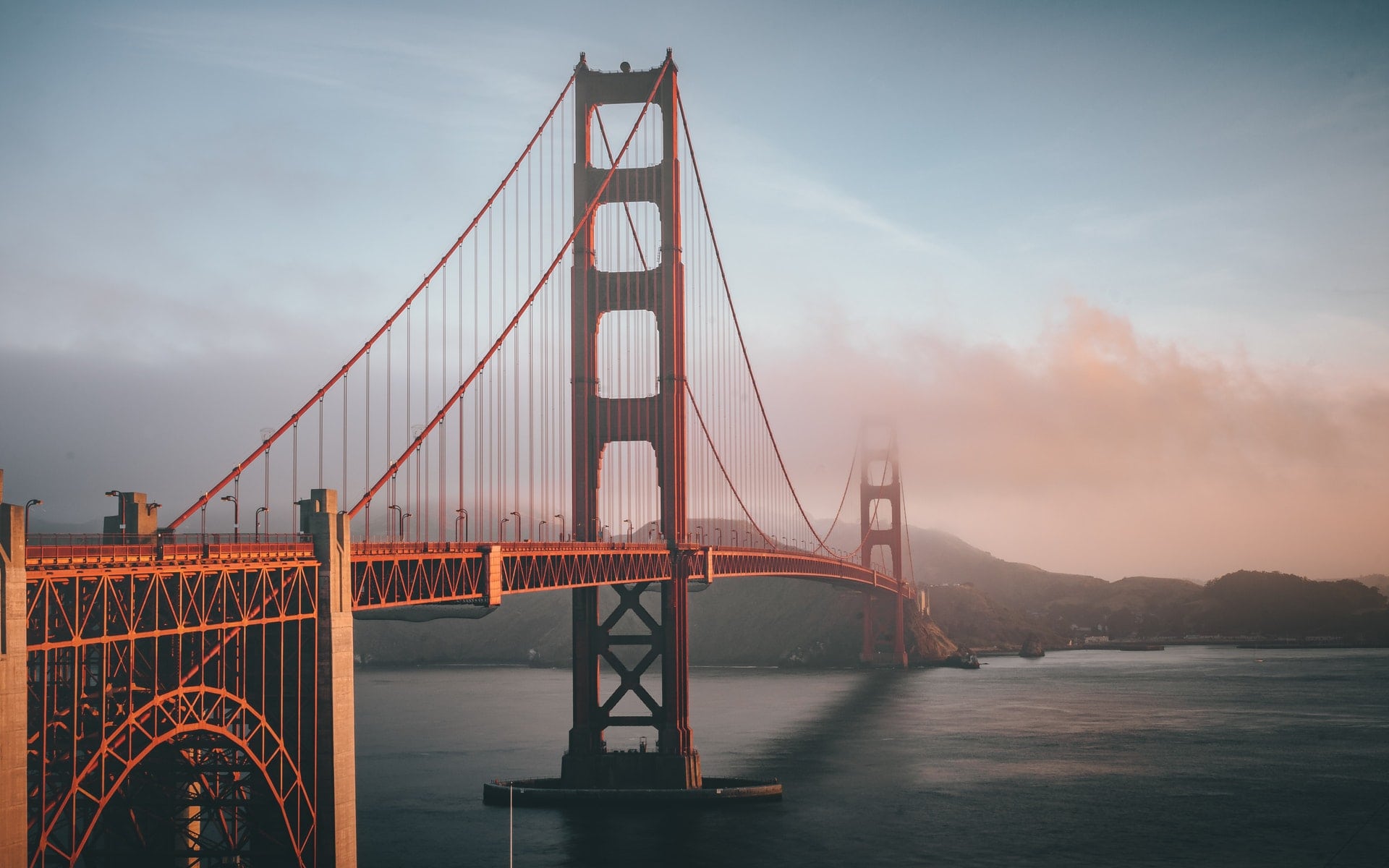 There is a reason why California has, by far, one of the most diverse populations in the US. First off, because it is beautiful. I'm serious!
It is beautiful and scenic and gives you all that 840 miles of coastline to enjoy. You get to have a whiff of the Pacific Ocean. All these, plus beaches, boating, fishing, and outdoor activities everywhere.
Add to that is the heartwarming and welcoming people of California. What more could you ask?
What is the price of living in California? – The Good, The Little Bit Bad, and The Super Bad!
California is one of the best states to be in right now. Aside from the weather, it is cheap in many ways.
Plus, it has one of the most diverse populations you can ever find.
Here are a few more things you need to know about California.
The Good Part of California
A lot of people see California as an expensive state to live in. To be fair, there are some aspects of the state that is, yes, expensive. Housing, for example, is expensive. But more on that later.
But some of the best-priced commodities are in California. And its produce is on top of the list.
Producing the Best Harvests
When people ask about what's so good with California, I always say it's cheap. First of all, the product is something that's to die for!
California has great weather and location. As such, it enjoys the best quality when it comes to fruits and vegetables. And not only that, but the price is lower than the others as well.
There's watermelons, asparagus, corn, and a lot more. California has a large variety of products sold at lower prices.
Most California locals never realize this until they go to another state. Only then will they wake up to the truth of how cheap the produce is in sunny California.
Have you heard of the farm to fork movement? It is common in restaurants in Sacramento. It has already spread in other cities and states.
Despite its growing popularity elsewhere, I always believe California does it better.
Utilizing Utilities
When living in California, you get to live with the state's sunny weather. You save money on heating expenses, unlike when you live in other states like New York.
Believe it or not, but some houses in California do not have heating or cooling systems.
This is because they're near the beach. You can always trust the breeze to cool you off. Plus, there's no freezing winter in California. What do you need the heating system for?
Because of this, most of those that live in California pay less than the others. On average, utilities would be around $130 per month. This already includes a lot of things like electricity, gas, water, and even garbage pickup.
And for some, they even lean towards the direction of installing solar panels. This saves them a lot when it comes to utilities. Plus, Mother Nature would be so happy.
A Little Bit Bad
Awww… we know we'll get to this part at some point. Like in everything, there will always be an aspect that is not as desirable to most.
Here are the things we found out.
Food and the Matter of Cooking
California is the home of the taco truck and a lot more food options.
Being the state with varying food options, it is, most of the time, affordable. For example, meals at food trucks can cost you around $1.50 to as much as $10. But if you prefer going to fancy restaurants, prepare to shell out around $40 per person.
And that is just the bare minimum. Fancy some wine? Expect to pay more. Do you prefer steak? Prepare to hear a different story altogether.
California is a state of many options. This is the same when it comes to food.
While there are cheap options, there are, for sure, expensive ones. Plus, when you eat at restaurants, there is the 9.5% tax to think about, which they add to your bill.
For home cooks, California can be a good choice. Grocery basics like meat, milk, and eggs can cost you almost the same as the other states. It sits at an average of about $400 per month in groceries, which is a bit little affordable.
Groceries in California are not that expensive. But it is not super affordable either. There are cheaper options elsewhere in the US.
But in summary, it's not that bad.
The Super Bad
Here, we take a look at the things California is so bad at. When it comes to the cost of living, these ones will have the potential to break your bank.
Take a look.
The House for Rent
First on our list is the rent.
Rental housing can come in a lot of forms. It can be a nice apartment unit. It can be a house. Or it can even be a unit at the back of a friend's property.
Whatever the case may be, there will always be many considerations when it comes to renting. There is the matter of how much it costs. There is also the matter of amenities that go along with the rent.
Plus, how safe is the area? And how close is it to work or school?
Rent in California gets interesting. One of the many things people notice when in California is the expense that they pay when it comes to renting. In fact, rent in California is the most expensive in the United States.
To give you an idea of how expensive it is, consider the Bay Area. Rent in San Jose is at an average of about $1,900 per month. This is about 76% more than the national average.
In San Francisco, rent for a multi-family unit is at $1,700 per month on average. San Diego and LA sit on the third and fourth most expensive, respectively.
Aside from that, Sacramento is also part of the 12 most expensive in the country when it comes to rent.
The word "expensive" is subjective. But in more ways than one, rent in California gets the brunt from a lot of Americans for being that expensive. And we can't agree more.
Pump on the Gas
By the end of 2019, we have seen a slight decrease in gas prices, including California. But even after the decline, the state still ranks second in having the most expensive gas prices in the US.
California is one of the two states in the whole country that has reached the $3 mark per gallon. Other states are sitting at $2 or $1 and some cents per gallon.
For example, regular gasoline is at $3.177 per gallon, while mid-grade is at $3.359. Premium is at $3.478 per gallon, while its diesel price sits at $3.343.
In all these, California sits second next to Hawaii when it comes to prices.
We see a big advantage when it comes to the price of produce in the state. But its gas prices tend to put you at a disadvantage.
What is Life Like in California? – A Look at California's Quality of Life
California is popular for being a sunny state. It is home to Latinos, Asians, Africans, and a lot more. Its diversity is what makes California a unique state.
Plus, thousands of locals, no matter their sexual preferences, call California their home. This gives you the thought of California being open to anything. And indeed, it is.
Here's a quick look at how life is in the sunny state.
The Good
The stat has sunny weather all year round. It is the country's biggest entertainment capital. California will never run out of surprises.
Here are a few good things that make the quality of life in California best.
It's Always a Fine Weather
Another great advantage of living in California is its sunshine all year round. A lot of people can attest that the weather has a huge role in the decision to move to the state.
There are parts of California that can be too hot for some. But there are also corners of the state that people are looking for when it comes to weather.
All year-round, the temperature can be around 68 to 72 degrees. It goes with low humidity and a lot of sunshine that everybody desires. It has this spring-like warmth people always crave for.
And this is enough reason why people love California. It's sunny all year round!
Mother Nature at its Finest
One of the things California can boast about is its landscape. We all know the state to be sunny and is famous for its beaches. But is that all there is to it in California?
Of course, not.
The state is also popular for its mountain ranges, forests, and a lot more. And believe it or not but there is a corner of California where you can ski during winter.
Look up Lake Tahoe ski resorts. Or those that are in Yosemite. These places are good for skiing and can be at par with those from Colorado or even Europe.
Living in California gets more amazing than just the beaches. And so if you are moving, prepare for the great outdoors.
Prepare to be Entertained
California is synonymous with the word "entertainment."
I know you know it, but for purposes of being redundant, Hollywood is in California. Hollywood is one of the world's biggest when it comes to the entertainment industry. As such, the state attracts millions of wannabes from all over the US.
Living in California gets you right up to the entertainment industry's doorstep. When planning to make that big move, get ready to be starstruck! You never know, you might be living next to a cinema legend.
The Bad
To balance off the good things, I have to tell you about the bad ones. Lol.
Here are a few not so desirable things in California that could rain on your parade.
On the Roads You Will Be Stuck
I don't know about you, but I have never liked sitting in traffic. But in California, reports show that you are more likely to do just this most of the time.
Studies show that the state of California has 28 of the most congested areas in the US. This is out of the 975 cities that INRIX, an analytical data company, examined.
So, if you're planning to move to the sunny state, you better have something to do while stuck in heavy traffic.
Will I Ever Be Safe?
According to the FBI, the sunny state of California ranks higher than other states in crime rates.
So when you have plans of moving to California, familiarize yourself. Check out the city you're eyeing.
Moving to a new city with lower crime rates assures you of your safety no matter the time of the day.
While California has higher crime rates, some parts may be safer than the others. It is best that you check out the statistics before you make that move.
Is California a good place to start a business? – The Opportunities and Pitfalls
Despite taxes, businessmen have good reasons to build their businesses in California.
We know the taxes can be higher, but it is always never about the bad side. There can also be some good news for entrepreneurs in sunny California.
Here's why.
The Good Side
Did you know that California is 4th when it comes to the highest rate of new businesses in the US? Aside from that, it ranks 6th when it comes to the density of startups in the country.
Let's talk more about that.
California's Growing Economy
Among all 50 states, the economy of California is the biggest. It boasts of having $3.2 trillion in gross state product. This is as of the end of 2019. If it were a country, it could even rank 5th in the world.
Moving to California would signify great things for your business. Having a market that can compete with the world, what is there to fear with putting up a business in this sunny state?
No wonder it is the hub of startups. Because putting up a business in California is nothing but promising.
A Job for Everyone
Even during the pandemic, the state's unemployment rate is lower than in other states.
By the end of the third quarter, employers in California have added a total of 96,000 jobs for locals. This puts California's unemployment rate at 11%. This is a bit lower than the previous month's 11.2%.
This also results in the state regaining the jobs lost at the start of the pandemic.
Living in California, you don't have to worry about getting jobs. Because of the number of startups in its cities, you are always assured of being employed, no matter what.
The Skilled Locals
From farming jobs to office jobs, you can never run out of the needed workforce in California.
This, in itself, is reason enough why businesses foster in all corners of the state. The influx of people that move to California makes it an ideal hub for workers of varying skills.
When putting up a business in California, the workforce should be the least of your problems. Simply because the state is full of that.
The Bad
While we have seen many good reasons to put up a business in California, there is one bad thing I can think of. Taxes.
A Lesson on Taxes
I would have to be quick on this.
Out of all 50 states in the US, California ranks the highest when it comes to taxes. It has the highest overall tax burden in the country.
There are a lot of good reasons to put up a business in the state. But this one here dims the lights a little bit for businesses.
But it's not that bad. Think about your contributions to the state. That would make things a little bit easier to accept.
Conclusion
Despite the not so good things I mentioned earlier, there seems to still be a lot of people moving to California.
A lot is lured by the pristine beaches and the limelight of the entertainment industry.
Whether you're chasing your dreams or you're putting up a business, California remains to be a better option.