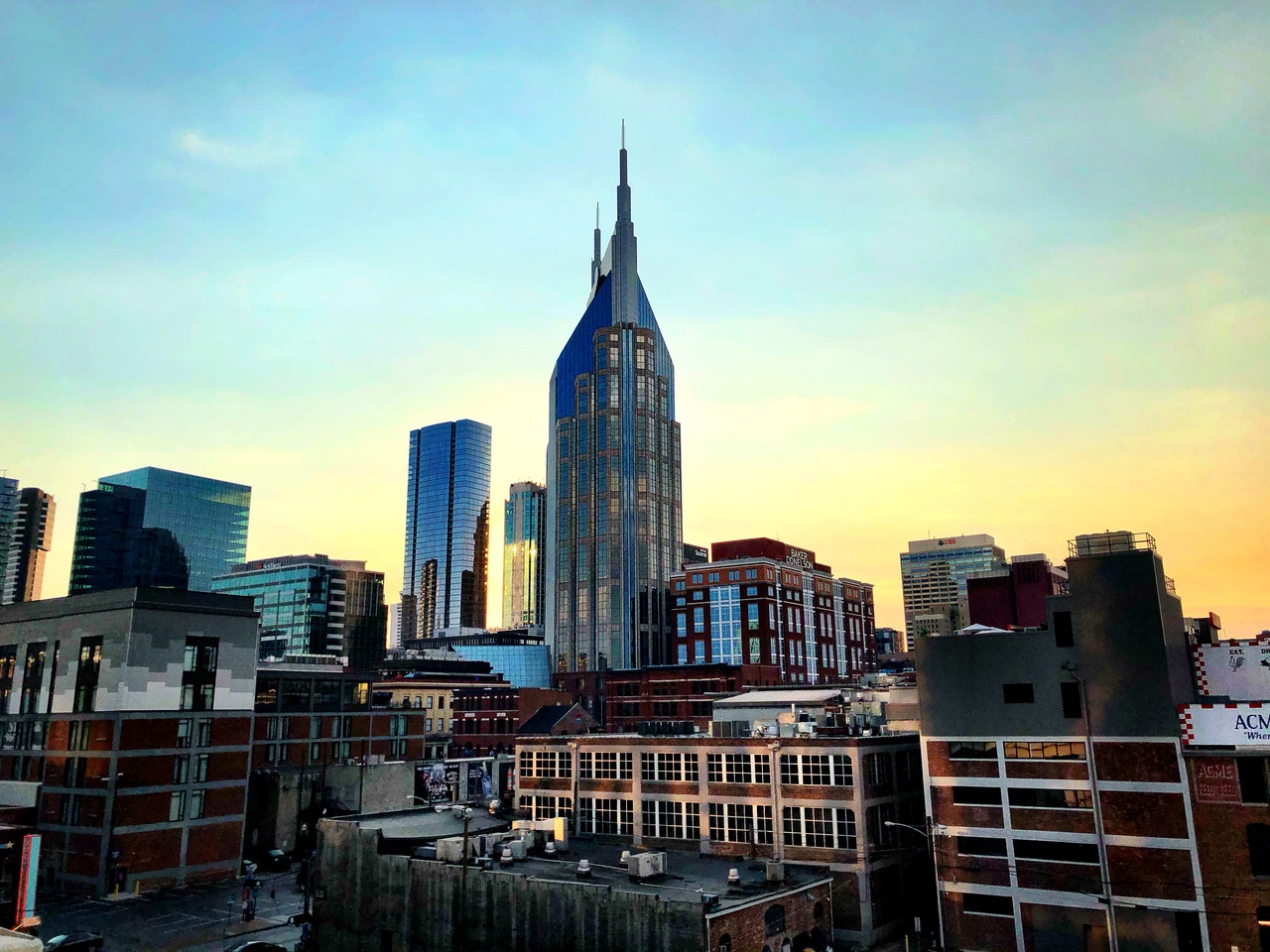 Tennessee is known for its music. Music icons like Elvis Presley and Dolly Parton made some legendary records in the state. However, the two cities that stood out, and made Tennesse famous are Memphis and Nashville.
Beale Street in Memphis and Bourbon Street became famous because of the Blues. Nashville, the Music City, has hundreds of Country artists living there. These cities know how to attract melomaniacs and creative haven for them.
The music never stops, and musical festivals are endless in Memphis and Nashville. However, aside from being musically inclined cities, what more can they offer?
As we pitted Nashville and Memphis against each other, we will discover more about them. We will explore the food culture, employment opportunities, cost of living, and more. It will help you decide which city is a better choice, and suitable for you.
In this way, you will have the chance to get to know Memphis and Nashville better and see the possibilities of getting a life there. Thus, read on, and discover which between Nashville and Memphis is the best choice.
Is Memphis better than Nashville?
To know the differences between these cities, we should always weigh in the pros and cons. We will consider factors like job opportunities, environment, cost of living, and more.
The goal is to determine one by one how these cities differ and reveal the key strengths of each. In this way, we will know whch between Memphis and Nashville is better.
Thus, without further ado, here is how living in these city feels like:
Living in Memphis
Living in Memphis means experiencing the excellent fusion of music and culture. It is the second-largest city in the state of Tennesse, and one of the most exciting, as well. The city is the birthplace of rock and roll, and the best spot to have a barbeque. You can have both music and food when you chose to live in Memphis.
Pros
Affordable real estate and housing rates

It can be a shock to you, but Memphis is a very cheap place to live in. The cost of living is 18% below the national average. It is because real estate in Memphis is not that expensive. Buying a property in the city will give you a medium home price of $93,000 only. Compared to the other cities, the rate is low. On the other side, if you plan to rent an apartment, you will only need $850 to afford an apartment. You can save a lot when you live in Memphis.

Quality education

Memphis is a perfect place to build a family. There are plenty of public and private schools which you can choose from. You can select from 290 private and public schools and still get quality education, too. You can consider the Mary's Episcopal School or the Memphis University School. If you want public education, White Station High School will have your children covered.

Barbeque City

More than a music haven, Memphis is famously known for great barbeque, too. The city has more than 100 barbeque spots where you can enjoy this infamous smoky pork cooking. You should see The Payne's Orginal Bar-B-Q, Central BBQ, or the Cozy Corner for some bbq.

Endless food festivals

Memphis has an exciting food culture where people celebrate it through festivals. Your friends and family can enjoy Memphis food and drink festivals. You can walk in Downtown Memphis, Memphis Medical Street, or Overton Square for food. Breweries are abundant, as well, in the city. Memphis is a place to be when you are looking for a place to bond with family and friends.

Arts and music

Memphis is a city filled with creativity. You will see murals and paintings throughout its neighborhoods. Head to the Broad Avenue Art District to witness the most incredible art display in Memphis. The Water Tower mural, on one side, is the tallet piece of art you can see in the city.
Cons
Average Public transportation
You will need a car once you move to Memphis. Public transportation is limited wherein going around the city by commuting is hard. You will also experience traffic and congestion, especially during rush hour.
High crime rate
Most of us would consider the crime rate of the city before settling. On the downside, Memphis has one of the highest crime rates in the United States. You will need extra caution when you chose to live in this city, too.
Living in Nashville
As a Music City, Nashville is a great choice when you find yourself looking for a place in the state of Tennessee. It has charming neighborhoods coupled with a relaxed small-town vibe.
However, there is a lot of things to learn about the city. So, we compiled a list of advantages and disadvantages of living in Nashville, as well.
Pros
Employment opportunities

You will get a job when you decide to live in Nashville. As a developing city, many fast-growing companies chose to station there. The unemployment is very impressive that is only 2%. It will not take you long to get a job in Nashville.

Music scene

The Music City is a delight to every melomaniac. It is pure heaven when you explore the city's music scene. The city is known for songwriting, country music, and exceptional music venues. Visit the Grand Ole Opry House or even the Ryman Auditorium, and agree that Nashville is indeed a Music City.

Low cost of living

Just like Memphis, you can save money in Nashville. Its cost of living is cheaper compared to other major cities in the country. You can find an apartment with just $1,200 rent even buying a property has a median price of $290,000. It has both charming and affordable neighborhoods rolled into one. Starting a new life in the city is reasonable.

Food scene and coffee shops

If you are a food lover and looking for a city with plenty of hangout places, choose Nashville. It has a broad stretch of coffee shops spread through the area, attracting coffee drinkers. There are locally owned themed cafes with excellent coffee brewing techniques. You will never run out of place to go to whenever you a taste of caffeine.

Sports Team

Aside from being a music haven, Nashville has a sports team to brag about. NFL fans can cheer the Tennessee Titans, while NHL fans for the Nashville Predators. Sports stadiums are also present in the city such as the Nissan Stadium.
Cons
Humidity

If you are used to a city with pleasant weather conditions, Nashville will be a bit of a challenge for you. Along with hot summers is humidity. It can be brutal for you during sticky-hot in the summers. You need to own air conditioning to be able to get through this stressful season.

Seasonal allergies

Once you move to the city, expect that you will experience seasonal allergies every year. Spring and summer seasons will make you sneeze because of the pollen counts in the area. Nashville ranked top for outdoor allergies in the United States.
Which city is safer Memphis or Nashville?
Nashville is reportedly the 37th safest city in Tennessee. It is safer in Nashville compared to Memphis, or any major city in Tennessee state. Nashville has been named a 'safe travels destination'. It is one of the two cities in the United States that received such recognition.
Memphis, on the other side, is notoriously known for crimes. It is not the safest city in the country. Take extra measures when you choose to live in Memphis. On the bright side, the city is establishing safety measures in the streets to keep people safe.
However, you must be more vigilant and alert when going around the city. Do some research about dangerous areas in Memphis. It includes Downtown and Parkway Village.
Is Memphis worth visiting?
Of course, Memphis is worth visiting. Exploring this city is a once-in-a-lifetime experience. Explore its barbeque and blues music and all things Memphis in store for you.
To give you a better picture of how worthy visiting Memphis is, here are the top reasons we listed down for you:
Beale Street

Visit the renowned street in Memphis, Beale Street.
It is a place for the blues music scene making Memphis so popular.
It has been a home for several nightclubs, theaters, pubs, and restaurants. Beale Street is the ever vibrant and lively street of Memphis.

Interesting history

Memphis is not only music and art haven. It has a rich and colorful history worth learning. You can get a glimpse of the past of Tennessee state when you get to visit Memphis. The city has plenty of museums like the Cotton Museum. It will bring you back to 19th century America where the cotton economy was thriving. During that time, a large number of African American slaves were forced into labor. The city became a place of slave market and trade back then.

The Land of Elvis Presley

The music icon is everywhere in Memphis. It is a place where the rock 'n' roll king once lived. The Graceland mansion is one of the most touristy places in the city. It became a museum and holds the priceless possession of Elvis.

Southern hospitality is Memphis trademark

If you want to experience southern hospitality, Memphis is the place to be. You will receive a warm welcome from big-hearted Memphis residents once you set foot in the city. It is easy to build frienships and relationships. People in Memphis are well-mannered and with great values.

Beer and brewery

Memphis has exciting craft beer that you should not miss. There are local breweries in the area like the Cotton Brewing Co and Ghost River Brewing Co.
Aside from that, the city is hosting the Memphis Brewfest. People gather together to share food and beer and have fun. It is a joyful event with overflowing colorful beers made by beer enthusiasts.
Conclusion
Memphis and Nashville are both great places to live in the state of Tennessee. Both have plenty of offerings that can make your life exciting.
However, in this comparison between Nashville and Memphis, Nashville will win. Memphis may have lots of quirky places, plus the Elvis Presley element, but there is much more to consider. Besides that, Memphis does not ultimately create a haven for everyone. It does not have a competitive industry or economy like Nashville.
If finding a job and securing your future are top considerations, Nashville is better. With its low unemployment rate and affordable housing, starting life in the city are easy.