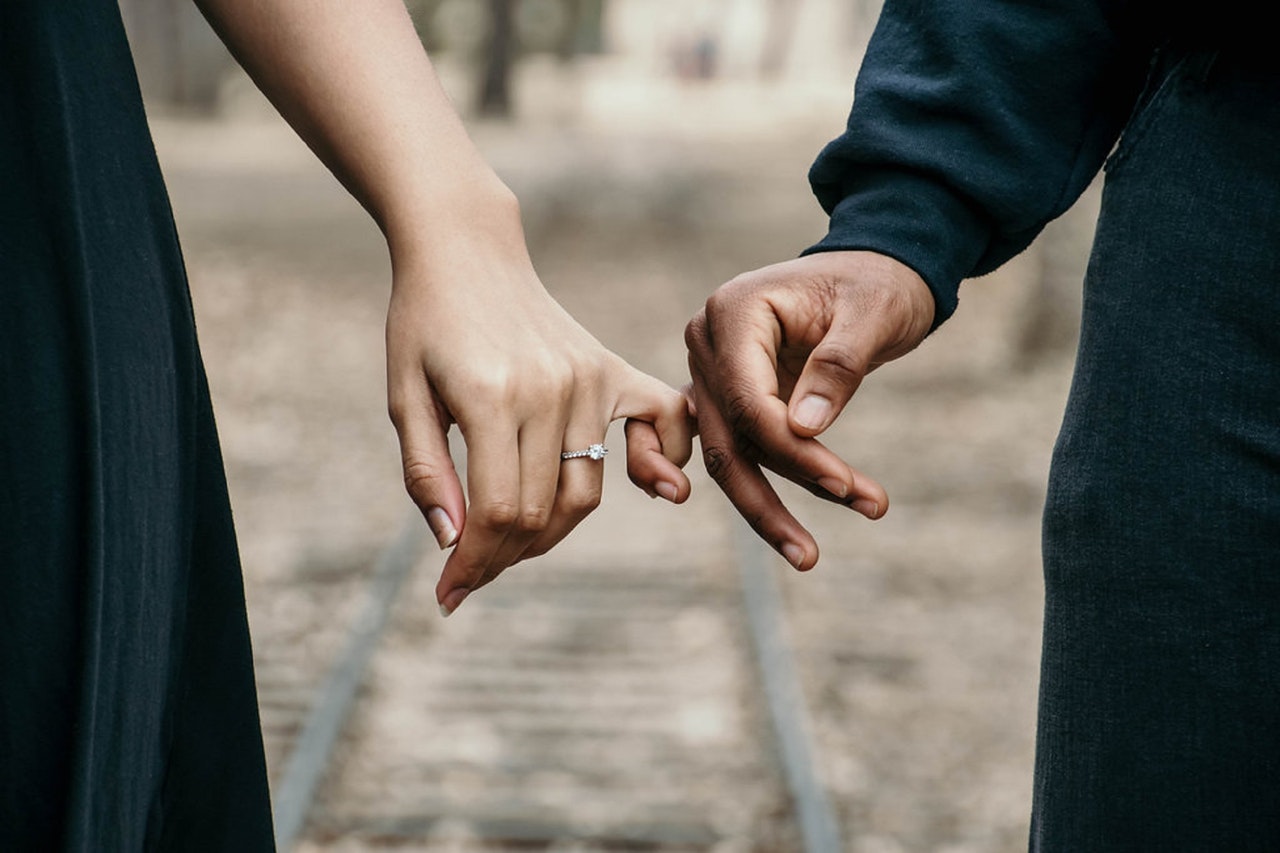 Johannesburg, dubbed as the City of Gold, offers far more than its namesake suggests. It can also be a romantic getaway for couples who wish to see all it has to offer. From its thriving arts and culture to its edgy safari, the city is a must-visit.
You and your partner decided to go on a romantic trip to Johannesburg. You might be asking which places are the finest for couples to visit. We can guide you to find the places to visit in Johannesburg to have your romantic dates.
Is Johannesburg an Ideal Place for Couples?
For couples, Johannesburg has a wide range of activities and places to visit. The City of Gold offers more romantic adventures than being portrayed as unsafe. It is a modern city perfect for a wide range of couples seeking a memorable and romantic getaway.
Johannesburg is a city rich in culture and history. Following the discovery of gold began their long history. Their fight against discrimination during Apartheid led to the democratic elections.
Home to 10 million South Africans. Johannesburg is the perfect place to indulge yourselves in its vibrant and modern society. The locals are also friendly that even a trip to the market will make you both giddy.
This city did not shy away from fun-filled activities and picturesque views; A fanciful day under the sun to a passionate night under the stars. Johannesburg is a place meant for couples who want to make lasting memories together.
The Best Time to Visit Johannesburg
The months of March to May and September to November are ideal for a vacation to Johannesburg. These months have near-perfect weather. On the other hand, it is advisable not to visit during the summer and winter months to avoid huge crowds and excessive expenses.
The fall season in Johannesburg is from March to May. Aside from its near-perfect weather, this season holds the most public holidays in the city. This season is also the perfect time to hop on a tour bus and explore the streets of Johannesburg.
Springtime in Johannesburg happens from September to November. Temperatures in the spring range between 80.2°F (26.8°C) and 76.1°F (24.5°C). Hotels are affordable and have fewer crowds. The weather is near-perfect as well.
Summer months in Johannesburg happen from December to February. During this season, the average high temperature ranges between 82°F (27.8°C) and 78°F (25.6°C). With soaring temperatures and enormous crowds, you may want to think twice about visiting during summer.
The Winter season falls in the middle-year months. This season is also considered the peak season. Months from June to August is when tourists flock to the city resulting in high prices, huge crowds, and colder weather. The Winter season is their busiest season.
Not every place in the world has the same season and weather. Every season has its ups and downs. If you want to make the most of your trip, the spring and fall seasons are the best time to visit Johannesburg.
What Can Couples Do in Johannesburg?
Johannesburg boasts a plethora of enjoyable locations to explore from day until the night. As the largest metropolis in South America, prepare to be amazed as we present you with a list of romantic things you can do as a couple in Johannesburg.
Johannesburg promises a lifetime of memories to treasure together. For couples who enjoy a fun activity under the sun to a romantic night under the stars, a trip to Johannesburg is the one for you!
Get ready and take note of the top 10 recommended places you may want to spend both your days and nights as a couple:
Hop on a 1-Day City Sightseeing Tour

City Sightseeing lets you explore Johannesburg with their hop-on, hop-off, open-top Red Bus. You can stay for as long as you want. You can decide as well where to go. Their informative audio guide will keep you entertained on the whole ride.

The bus provides onboard audio commentary in 15 languages (English, Afrikaans, Arabic, French, German, Dutch, Italian, Japanese, Mandarin, Portuguese, Russian, Spanish, Swedish, Turkish, and Zulu). Not only that, but they also offer discounts and special deals.

These are some of the tourist spots that you can expect:
The Apartheid Museum (next to Gold Reef City)
Carlton Centre
SAB World of Beer
Constitution Hill
The National Museum of Military History
The visit to various museums and landmark gives you a glimpse of the history of Johannesburg and South Africa as a whole. It is nice to get to know that city you chose to go on tour with your partner.
If you cannot decide which place to visit, going on a bus tour together is a good start to your romantic getaway.
Location: Dock Road, V&A Waterfront
Time: Depending on the Tour Schedule
Contact Details: +27 21 511 6000
Head Over to The Most Popular Market: Neighbourhood Goods Market
Johannesburg got a long list of different markets. Among these markets that you can visit, Neighbourhood Goods Market is our main pick. This market opens only every Saturday.
Neighbourhood Goods Market offers some of the most delicious authentic South African cuisines. They also sell international meals, fabrics, and clothes.
Touring through the crowded market is very fun to do. It is a romantic place to explore different goods at affordable prices. You can enjoy your Saturday brunch together while taking in the lively surroundings.
Location: 73 Juta Street, Johannesburg, 2000
Time: 9:00 AM to 3:00 PM (Saturdays)
Contact Details: 011 403 0413
Romantic Boat Ride at Zoo Lake
There is no way we would miss the highly recommended place in Johannesburg for couples: Zoo Lake. If you want to have privacy in a picturesque environment, surrounded by majestic trees and sparkling water, a boat ride at Zoo Lake is the one for you!
Zoo Lake is an all-time favorite destination among Joburg residents. Zoo Lake offers a good stroll, boat ride, and swimming pool. Perfect for couples looking for a relaxing time together.
If you do not feel like doing anything, you may sit and bask in the beauty of tranquility. The scenic view in front of you adds to the romantic time spent together; a perfect moment to enjoy the serenity brought by nature.
Zoo Lake has no entry fee. Activities like swimming and boat riding are chargeable.
Location: Lower Park Dr Parkview, Johannesburg
Time: 9:00 AM to 5:00 PM (Daily)
Contact Details: (011) 483-1017
Take Your Partner to the largest flower mall in the Southern Hemisphere
One of the ways to express your love for someone is to give them a bouquet of their favorite flowers. Surrounded by a wide array of flowers can spark up a romantic mood in the atmosphere.
So, do not miss the chance to take your partner to Multiflora Flower Market!
There are around 600 flower vendors in the market. There is also a large selection of indigenous South African flowers. You can also visit gift shops and coffee shops inside if you want to take a break while touring.
Multiflora Flower Market entrance is free. If you want to be extra romantic, you can create your bouquet. With a diverse selection of flowers, the chances of making your partner happy are great.
Location: Multiflora Road, City Deep
Time: 8:00 AM to 4:00 PM (Weekdays); 8:00 AM to 2:00 PM (Saturdays)
Contact Details: 011 613 4011
Outdoor Adventures in Soweto
For couples who enjoy doing outdoor adventures, Orlando Towers is the one for you. Great news! You can do a 100m bungee jump from these two towers with a backdrop of colorful murals with an incredible sight to see from above.
These two towers were cooling towers of a power station. Built-in 1951, it has served Johannesburg for seven decades. Now it has become a popular site for adventure-seeking people.
Orlando Towers in Soweto offers other activities. These adrenalin-inducing activities are pendulum swinging, rock climbing, and zip-lining. Each activity has a required fee.
Orlando Towers is the perfect place for couples who are looking for crazy adventures and fun. The scenery you share will become one of your most treasured memories. Doing the activities together will bring out a lot of laughter.
If you are up for the challenge, this might be the best playground for you. The nerve-wracking activities will make both of your heartbeats go wild.
Location: Orlando Towers, Chris Hani Road, Klipsruit 318, Soweto, 1809, Johannesburg, Gauteng, South Africa
Time: 10:00 AM to sunset (Friday to Sunday)
Contact Details: +27 (0)11 312-0450
Have a Sweet Date at Crumbs & Cream
Can you two get any sweeter? A dessert date on a sunny day at Crumbs & Cream will fill your stomachs with delight!
After a fun-filled activity, taking a bite of sugary treats will put you back in a happy and energetic mood. What is more romantic than sharing your Crumbs & Cream with the one you love?
This sweets shop offers two of your favorite desserts: cookies and ice cream. You can choose any ice cream you like squeezed between the cookie of your choice. Doing so gives you a more creative way of making your dessert.
For health-conscious couples, Crumbs & Cream has sugar-free and vegan ice cream. No need to worry about calories and sugar. Indulge yourselves in the exploding flavors offered by Crumbs & Cream.
Their ice cream sandwich only costs around R38 each.
Location: Illovo Junction, Cnr Oxford Road & Corlett Drive, Johannesburg
Time: 11:00 AM to 11:00 PM (Daily)
Contact Details: 0768125307
Visit the African Craft Market of Rosebank
Visit the African Craft Market of Rosebank and buy authentic gifts and souvenirs. Explore various handmade crafts from over five African countries.
The African Craft Market of Rosebank has a lot of products for your eyes to feast. A tour around this market gives you a feel of their culture and arts. Their products represent the creativity of their people.
They also know how to have fun. Every month, someone earns the title of Trader of the month. How awesome is that?
Taking home their products is like taking your Johannesburg escapade with you. Other than memories, this is another way of marking the incredible experience.
Location: Cradock Avenue, next to Europa
Time: 9:00 AM to 6:30 PM (Mondays to Thursdays); 9:00 AM to 7:00 PM (Fridays); 9:00 AM to 5:00 PM (Saturdays, Sundays, and Public Holidays)
Legendary Party at Kitcheners
Kitcheners delighted themself as the sexiest bar in Johannesburg since 1906. They even have this tagline: Local pub by day and legendary parties at night. This historical pub and bar are not one to miss when you are in Johannesburg.
Kitcheners pride themselves on having the most aggressive and varied music policy. As a popular bar in the city, they also have restrictions guidelines depending on age as follows:
On Weekdays

o No ladies under 19s
o No guys under 21s

On Weekends:

o No ladies under 21s
o No guys under 23s

Wednesday is student night.
Other than this, couples can dine in and have a great time by attending their comedy shows. A great night with a great laugh with the one you love is a moment to treasure. Kitchener's guarantee a night full of fun.
Location: 71 Juta St, Braamfontein, Johannesburg, 2000, South Africa
Time: 11:00 AM to 11:00 PM (Daily)
Contact Details: +27 11 403 0166
Romance Movie at The Bioscope
The Bioscope screens interesting films every week that includes romantic movies. They dedicate a date night for every month showing romantic movies and pizza for all.
How romantic can a movie together get? At The Bioscope, you can rent the whole place. YES! You read it right. The Bioscope rents out their cinema so you can have an intimate movie night. They also cater to specific requirements.
When you rent the whole cinema, you get to choose the film you want to watch. Not only that, they offer champagne as well.
For cinephile couples, this might be the perfect cuddly date for you!
Location: 44 Stanley Ave, Milpark, Johannesburg, 2092, South Africa
Time: 10:00 AM to 10:00 PM (Hours or services may differ)
Contact Details: 061 900 4457 (from 10:00 AM)
Stargazing at Wits Planetarium
We are so used to looking at city lights that we fail to admire a romantic night under the stars. There is something magical in spending the night with the one you cherish while gazing in the sky. Stargazing at Wits Planetarium will take you and your date to a far place.
On 12 October 1960, Wits Planetarium opened its door to the public. It is the first full-sized planetarium in South Africa.
An unusual date under the stars in a planetarium can be romantic as well. The astronomers tour you beyond Earth. Couples left in awe at how amazing spending a night together under the stars.
Location: University of the Witwatersrand, Yale Road, East Campus, Braamfontein, Johannesburg
Time: Depends on the Public Show schedule
Contact Details: +27 11 717 1390
These are the top 10 places to visit in Johannesburg for couples that I recommend. I hope that this encourages you to take a visit to the city of gold.