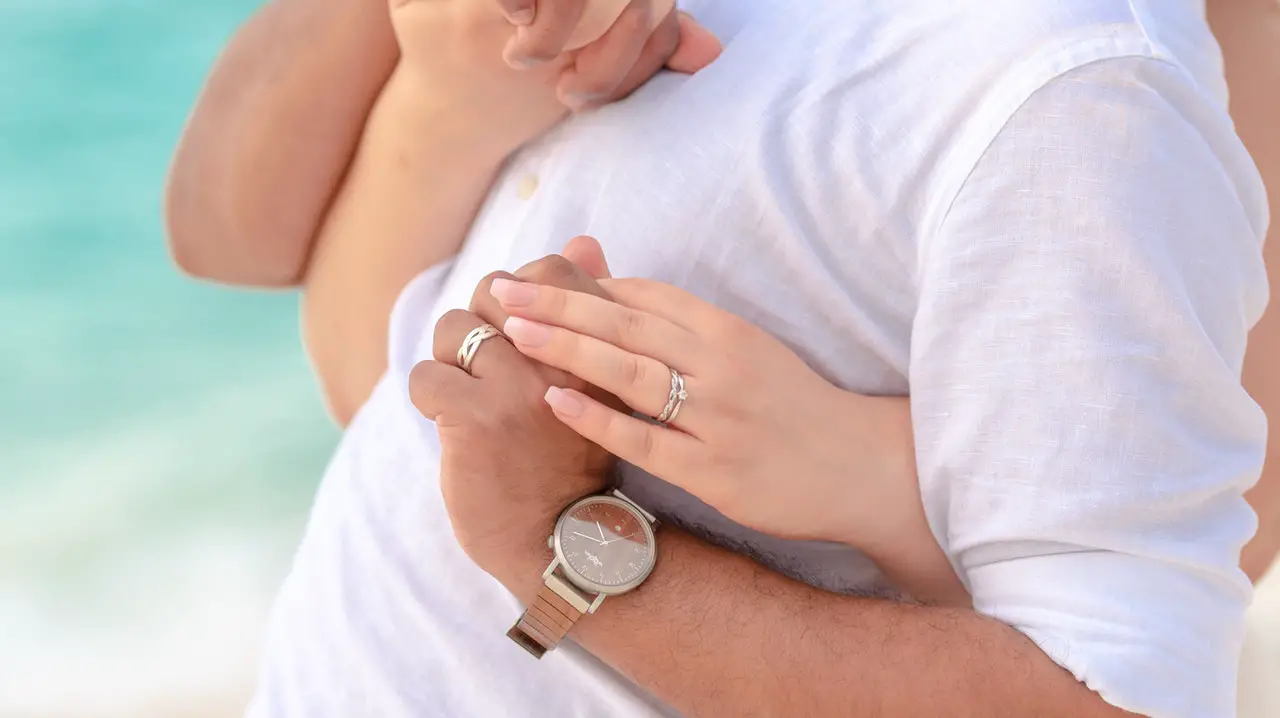 Fiji is an archipelago of more than 300 islands. And they all spark romance. Which ones are the most romantic islands? Mamanuca and Robinson Crusoe top the list. Taveuni and Yamasawa Islands are those you should not ignore.
Fiji is an archipelago in the southern part of the Pacific. And with more than 300 islands in store, you can be sure to find something right for you.
Fancy something romantic?
Well, some islands spark all that romance. Fiji will always have something for you, whether it is for a honeymoon or just a romantic getaway.
Here are 12 of the most romantic islands in Fiji.
The Mamanuca Islands – Cast Away with your Love

Perhaps the most popular choice is the Mamanuca. And this is for a good reason.

The Mamanuca Islands is a group of about 20 little islands. All of these islands come with white sand beaches and crystal-clear waters.

The islands may not live up to it if you are looking for culture. But if you love the beach, this group of islands is perfect for you.

To have an idea of how it looks, watch the movie Cast Away. It was a film made here.

Robinson Crusoe Island – A Totally Different World

The island is just about 45 minutes away from the main island of Nadi. But when you are in Robinson Crusoe, the feeling is sublime.

It feels like a different world altogether.

Locals will greet you with a friendly "Bula!", some traditional music, and beautiful smiles.

There is a lot to do here with your beau. You can go fishing, kayaking, or snorkeling. You can also practice your craft at making coconut jewelry.

And at night, dine with your partner while watching an amazing fire show.

The Yasawa Islands – Blue Lagoon and Manta Rays

A little bit off the north of the Mamanuca Islands is the Yasawa Islands.

These islands are more remote. They are less developed. But whatever these islands lack in amenities, they make up for their beauty.

Have you seen the film The Blue Lagoon? It was a movie made here.

You have all the crystal-clear waters and pristine white-sand beaches. The Yasawa Islands are ideal for kayaking. What makes these islands unique is that you can even swim with manta rays.

If this is not your cup of tea, you and your partner can explore the Sawa-i-Lau caves.

When in the Yasawa Islands, you would expect villages more than towns. The resorts are few. But when you decide to stay the night, it will all be worth it.

Taveuni – A Rare Flower in Paradise

Do you know what you can see here and only here?

This is fitting. It is the crimson tagimoucia flower. The island is popular as the Garden Island of Fiji.

Rare plants and natural wonders await couples who visit.

Visit the Bouma National Heritage Park. Or try heading to see the breathtaking Tovoro Waterfalls.

If you want to stay the night, visit the village of Somosomo or Nagara. Accommodations are there.

Viti Levu – The Gateway to Paradise

The island's international gateway is in Viti Levu. So, if you are flying over to Fiji, you would have to enter through the island.

But there is more to this island than being the gateway to Fiji.

It has large hotels, exclusive resorts, and even an 18-hole golf course. It also has white-sand beaches and a wilder side you have yet to see.

Zipline your way to the jungle. Kayak your afternoons at the Navua River.

You can swim and even dive in some parts of the island.

And when you have time to spare, don't miss out on the Garden of the Sleeping Giant. This is especially true if you love gardens and plants. A few minutes away from the garden is the Sabeto Hot Springs and Mud Pool.

Is there anything more romantic than all these activities put together?

Kadavu – The Virgin Islands

If "virgin" is the adjective, Kadavu is the island described.

Detach from all the modern world's distractions and go back to nature. The island is more undeveloped. But its natural beauty is to die for.

There are white-sandy beaches and traditional villages to visit.

If you and your partner love scuba diving or surfing, this island is perfect.

Vanua Levu – Nature's Secret

Compared to Viti Levu, Vanua Levu is less touristy.

But Vanua Levu is the second largest of the 300+ islands. It is also a go-to for nature lovers.

It has waterfalls near the Wasali Nature Reserve. The island has hiking trails that lead to rainforests and hot springs.

Head over to Savusavu and its farmer's market. Or dive through the Rainbow Reef that is popular for its colorful soft corals.

In Wasali Nature Reserve, waterfalls flow down the lush hillsides. Hiking trails thread through the rainforests leading to hot springs and panoramic lookouts.

Ovalau – A Trip Back to Colonial Towns

This island used to be the capital of Fiji. But it looks a lot less like a capital city to me.

It has a beach, yes. But it has more jungle-covered mountains. It has beautiful coastlines. It has traditional villages.

The island is less touristy compared to the others. But what is appealing and romantic about this island is the colonial town Levuka. When on the island, make sure to visit.

Locals would be happy to give you and your partner a tour of the town.

Wakaya Island – Relaxation Galore

Sitting on the eastern side of Viti Levu is the Lomaiviti Group of Islands. Wakaya is one of them.

The island is privately owned. But it has a resort and a spa perfect for that romantic holiday.

Rent one of their villas that sit alongside the white-sand beaches. Spend the afternoon lazing away at the beach or in one of the tubs in the resort.

The internet access here is amazing. You remain connected to the world.

Plus, you can enjoy water activities when at the resort. There is kayaking, fishing, and scuba diving. If the water is not your thing, you can also go for nature walks. Or you can play golf.

Malolo Lailai Island – Perfect for Honeymoon

This should be your best bet if you are on the lookout for a perfect island for your honeymoon.

The island is beautiful. The island is accessible.

Just hop on to a ferry at the mainland, and 50 minutes later, you're here!

Here, you will find pristine beaches. There is also a bungalow you can rent with a pool of its own. Having a pool of your own should mean privacy to the fullest for you and your partner.

Head to the opposite side of the island should you dare explore. The Likuliku Lagoon Resort is a resort for adults only.

Taberna Island Resort – Your Home Away from Home

The Toberua Island Resort is also part of the Lomaiviti Group of islands.

Aside from its beaches, it also has palm trees and a friendly vibe.

Most of the guests here come back for more. The staff of the resort all knows the guests by name. And when it's time for dinner, just listen to the drums. That's the announcement when meals are ready.

When on this island, you can dive, snorkel, or even fish. There is a spa, a pool, and an optional tour to neighboring villages.

Beqa – An Island Adventure

Another diver's paradise is the island of Beqa.

Beqa is about 10 kilometers away from Viti Levu. It is a secluded destination that gives you all the wild and marine life.

And if you are on your adventurous streak, try swimming along with tiger sharks.

Tiger sharks frequent the lagoon that you can find on this island. But if swimming with sharks is not your thing, you can always just settle for lying by the beach the whole afternoon.
Should I honeymoon in Fiji?
If you love the beach and a whole lot of culture and adventure, you should consider Fiji for your honeymoon. It is romantic and relaxing. It offers a wide variety of activities that could strengthen the bond between you and your partner. Honeymoon in Fiji? Yes!
Because of its natural beauty, Fiji brings to you some of the most romantic options in the South Pacific region.
As newlyweds, I assume you want to spend a lot of quality time with your partner. As newlyweds, it is beautiful to share activities and bond with your partner before starting life as husband and wife.
Fiji has all that.
Fiji's islands have all the amenities you need. It has resorts and hotels where you can spend your honeymoon in.
Not only that but when on the island, you can go on a cruise and spend beautiful moments with your partner. It should add a whole lot of special touches to your honeymoon memories.
Fiji has amazing beaches. It has beautiful coral reefs.
And if snorkeling is not your thing, you can just head to any of the Yasawa Islands. It's a must-visit for newlyweds. You can dive, relax, or cruise while in any of the Yasawa Islands.
But if there is something to remember, it is that Fiji is an archipelago. Fiji has more than 300 islands to choose from. All these islands are stunning and, at the same time, romantic.
When going on a honeymoon, you can never go wrong with Fiji.
Is Fiji expensive for tourists?
Compared to other popular destinations, Fiji can be expensive. For a week of stay in Fiji, you should have at least US$1,600 per person to vacation comfortably. Hawaii costs US$1,400 per person per week. Bali is at around US$800.
When it comes to vacations, Fiji is not as popular as the other destinations.
Destinations like Bali or Bangkok see more visitors every year. This is because of the cheaper cost to go there. Fiji, on the other hand, has a more relaxed vibe. But the costs can also be intimidating.
Like many destinations in the Pacific, Fiji brings with you a tropical haven for a vacation. And like any other paradise island, there is a wide array of accommodations and activities in store for the tourist.
The difference with Fiji is its wide offering of beautiful resorts. This is quite different from other destinations where there is no limitation when it comes to accommodations. There may be resorts in other destinations. But there are also hotels and hostels.
There are also affordable choices when it comes to accommodations, to be fair with Fiji.
While the expensive resorts may be in abundance, there are cheaper finds as well. One such example is the Club Fiji Resort at Nadi Bay.
The resort has prices that start at US$70 per person per night. This is already a decent price considering you are in Fiji.
With that amount paid, you can enjoy a resort and its amenities for a night. There is a pool, a spa, and a massage parlor as well.
A hut at the Siga Siga Sands in Hibiscus Highway starts at US$95 per night.
Looking for cheaper alternatives in Fiji may be a challenge. But know that somewhere in that group of islands lies a more affordable resort.
How much should I budget for Fiji?
Fiji is Instagram-worthy from all angles. But going to this archipelago isn't always cheap. When vacationing in Fiji, prepare at least US$225 per person day or US$1,600 per person per week.
With 300+ islands to choose from, Fiji provides vacationers with a wide array of options. But they aren't always cheap.
How much should you prepare, then?
If you want to travel cheaply, you can spend around US$112 per person per day. With this amount, you use public transport. You eat in more affordable dining options. You also skip on some tourist sites.
For an amount of about US$350 per person per day, you can take cab rides, eat at restaurants, and spend a few more dollars on souvenirs. The amount can also include tours that you can take during your trip.
Here are rough estimates to give you an idea of everything that you have to spend, from plane tickets to everything.
Plane Tickets
Flying can cost anywhere from US$600 to even US$1,000. The cheapest to date is US$678 if you fly from Honolulu. Other major cities from the US have flights to Fiji as well. It can, however, be expensive at US$1,800.
Accommodations
Viti Levu is the island in Fiji that has the cheapest accommodation options. Nadi Bay is also another great option.
Here, you get to spend about US$70 to US$100 per night for decent accommodation. Most of these dwellings also have free breakfast every day. But don't expect it to be fancy.
The lavish hotels are in Mamanuca Islands as well as in the Yasawa Islands. You get the relaxation, the pampering, and the full amenities. But then again, they don't come cheap.
Prepare about US$150 to US$200 per person per night when staying here.
Cab Rides
In Fiji, there is a huge difference between the charges of yellow and local taxis. The yellow cabs have flag falls of US$2.44. Local taxis, on the other hand, have a flag fall of about US$0.98.
After the flag fall, you pay about US$0.50 per kilometer.
Taxis in rural areas don't usually use meters. Negotiate.
A Car and a Scooter
Renting a car in Fiji costs an average of US$460 per week.
But you can also rent scooters for a lower price of about US$94 per day. With scooters, however, beware as there may be potholes by the road.
Food and Drinks
Yes, I know Fiji is expensive. But as I mentioned earlier, there are always cheaper options. Bakeries have pies that cost around US$1.50.
Aside from bakeries, you can also head over to family-owned eateries. They are much cheaper than your conventional restaurants.
But if you have the money for fine dining, prices start around US$40 per person per meal.
For drinks, Fiji Gold and Fiji Bitter cost around US$1.50 and US$3, respectively. Wines cost around US$15 per bottle when on the island.
Sightseeing
Tourist sites are a bit more expensive in Fiji. This is especially true with attractions related to sailing activities or even watersports.
For example, a snorkeling cruise in far-flung islands costs around US$90 to US$110.
Depending on the destination, a visit to remote villages costs an average of US$75.
SIM Cards
Famous brands like Vodafone are also in Fiji.
For a price of US$31, you can use your SIM, connect to the internet, and call your family. The SIM is valid for 15 days.
How much?
With everything else taken into consideration, US$1,600 should be enough for a person to enjoy Fiji for a week.
That should be generous enough to allow you a lot of activities. The amount should also allow you to eat at restaurants as well as inns.
No matter how expensive Fiji may be, it will always be the memories with your partner that prevails.
So, don't wait.
Book that ticket.
Bula!