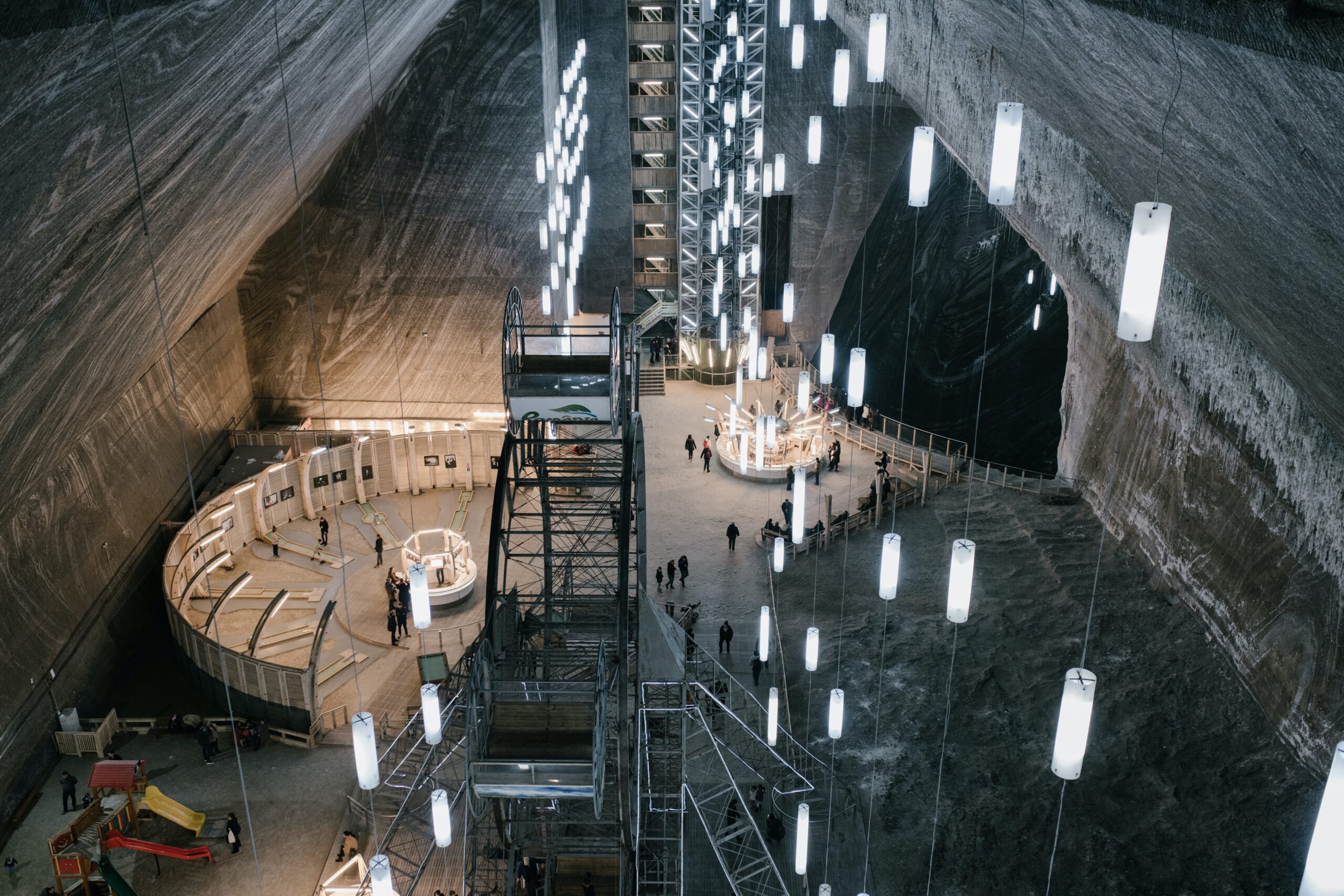 Poland is a country full of spots best for taking photos. There are castles like the ones in Lower Silesia and Moszna. The Royal Lazienki Park is also picturesque, as well as the Palace of Culture and Space.
When it comes to attractions and picturesque spots, Poland will never disappoint.
Here, I rounded up 12 different places in the country to take content for your Instagram profile!
Here they are.
Royal Lazienki Park – Concerts at the Park

In all of Europe, the Royal Lazienki Park appears to be one of the most beautiful.

The palace and garden complex houses many monuments of historical significance. There is also a park in an area that used to be a wild forest.

The Lazienki is a museum.

It is a place of huge cultural, scientific, and entertainment value. The Lazienki is also a place conducive for walking.

For the past 50 years, Lazienki has hosted free piano concerts. These concerts usually happen during the summer weekends and are right beside the monument of Chopin.

Not only will the place look great in photos. It also has a lot of entertainment value.

Morskie Oko – The Eye of the Sea

If you are up to it, you can climb Carpathian's highest mountain range.

Once up there, you will get to see a huge and beautiful lake at the highest point. Morskie Oko, in English, means Eye of the Sea.

It is also Tatra's largest lake.

The Castles Located at the Lower Silesia – Of Castles and Fortresses

Imagine fortresses and haunted castles. Think about caves and extinct volcanoes.

This is Lower Silesia.

Lower Silesia is a land of all these attractions. Not only that, but Lower Silesia also has mines with gold, silver, and uranium.

Lower Silesia is rich when it comes to history. These castles not only bring that part of history, but they also look great in your photos.

When in Lower Silesia, don't miss out on the Ksiaz and the Czocha Castles.

Warsaw Old Town – A Resilient Part of Town

During WWII, Warsaw was about 80% destroyed. The Old Town was mostly untouched.

These days, the Old Town part of Warsaw is one of those places that can contribute a lot to your Instagram content.

There are beautiful buildings and alleys. St. Anne's Church is a must-see. The view from up the church is everything you have always desired.

Wieliczka Salt Mine – Not Just Salt

The salt mine is one of the oldest of its kind in the world. The ones who manage the salt mine are also some of the oldest companies operating.

Not only is the salt mine old, but it is also beautiful from the inside.

Moszna – A Natural Backdrop

If you happen to drop by the southern parts of Poland, don't forget to visit the Castle of Moszna.

This castle is the most popular in these parts of the country.

Aside from the castle, the whole complex also has a park with no known boundaries. It is a park of meadows, fields, and even a forest.

Do you want to incorporate nature into your photos?

This destination should be your best bet.

Warsaw University of Technology – More than Just a University

The moment you see the place, you would find it hard to believe this is a university building.

You can spend an hour or even more taking photos and never get tired of the place.

Here, there are no bad photos.

Orlowo Cliff – A Cliff by the Sea

Located in northern Gdynia, right about next to Gdansk, is Orlowo.

The beautiful cliff extends a little bit to the Baltic Sea. It attracts thousands of visitors every year.

Position from afar to take a photo of the cliff. Or you can climb up the cliff and take photos of the sea and beyond.

No matter where you are, I'm sure the results will be amazing.

The Palace of Culture and Science – A Gift from the Soviets

Built between the years 1952 and 1955, the Palace of Culture and Science used to be a gift to the nation of Poland.

Such an extravagant gift was from the people of the Soviets.

The Palace has 42 floors and remains to be the tallest building in Poland.

Head over to the observation deck. This deck is on the 30th floor.

You will get to have an amazing view of Warsaw.

Krakow – The Ex-Capital

Krakow used to be the capital city of the country.

It also used to be where you will find Poland's leaders.

Krakow is one of the oldest cities in Poland. And as being one of the oldest, the city holds a huge amount of cultural and historical heritage.

It has architecture, monuments, and attractions that draw a lot of tourists from all parts of the globe.

When in Krakow, don't forget to drop by the Wawel Royal Castle. Make sure also to get photos of the St. Mary's Basilica and the Main Market Square.

Warsaw University Library Garden – A Huge Rooftop Garden

I know I mentioned Warsaw University earlier. But if there is something else inside the university, it is its library garden.

I think the library garden is a perfect addition to your social media feed, giving it more tinges of green.

The rooftop garden is one of the biggest in Europe. Plus, the architecture is a must-see.

Baltic Beach – Borders and the Sea

In the northwestern part of Poland lies the Zachodniopomorskie province. It is here that you will find Baltic Beach.

True to its name, the Baltic Sea is just a little bit up north. The border of Germany is just a bit to the west.

The beach not only offers you activities and relaxing resorts. But it is also a great opportunity for you to add up a few more shots you can upload to your social media accounts.

Click your day away!
Which country is best for photography?
All countries are beautiful. But which ones are far better for photos compared to others? Morocco and India are colorful. Switzerland is the most scenic. Peru is all about nature and its wonders. Poland's photos provide a glimpse of history.
Every one of us is a photographer.
In the past, a photographer must learn techniques and invest in equipment to take great photos. These days, all you must do is to get a phone with an excellent camera. Do a few enhancements in apps or even just in Instagram.
And voila, you have a nice photo!
It is common to see travelers now snapping photos of everything – the skies, architecture, sunsets. Even food now is a common subject in photos.
But which countries stand out when it comes to photos? Which country has the most Instagrammable places to date?
Here's the top 5.
Morocco – Colors of the World

Morocco is a count where even towers of spices become photogenic.

Everything is all about colors.

From the spices to the red clay bricks in Morocco's desert towns, all Moroccan is beautiful. Morocco is a feast of all imaginable colors.

Visit their markets and take photos of their sand-colored walls with painted tiles.

Visiting the country will flood your Instagram profile with beautiful photos.

India – The Mysterious Giant

Like Morocco, India is bursting with colors.

The country boasts of beautiful Kerala sunsets in the south. It has bright and colorful saris in Rajasthan up north.

It has blue cities and pink cities. India also has an orange city.

And when you visit during Holi or Diwali, India is extremely beautiful.

Switzerland – A Postcard Country

The country is ridiculously beautiful.

Switzerland is a postcard come to life. It has fairytale towns. It has a horde of spired churches amidst a backdrop of snow-capped mountains.

It has cows, lakes, and acres of green grass.

This country is perfect.

All you have to do is to point your camera at a tree, and you get yourself a beautiful photo. That's how Instagrammable Switzerland is.

Peru – Nature's Best

If you can hike and take photos, Peru is perfect for you.

The scenery is spectacular.

I know Machu Picchu is cliché. But to be honest, it still is beautiful.

You get incredible mountain scenery. There are volcanoes in Arequipa to take photos of. You can also try to catch a photo of the macaws in the Amazon.

And finally, who can ever forget the colorful capital city of Lima?

Poland – History in Photos

As I mentioned earlier, Poland is a history you can take a photo of.

It has all the historic sites, neighborhoods, and castles. All the parks, medieval towns, and other tourist attractions speak of the country's rich and diverse history.

Head over to Krakow or Warsaw for all the urban photography haven. You get beautiful rivers, lakes, and hills that are as photogenic as any available postcard in all other parts.
How do I take photos like a pro?
Capturing images like a pro takes practice. Aside from that, you need to have the right subject and set up a cool composition. Plus, good lighting helps in giving you that professional-looking photo.
I'm pretty sure you'd want your photos to look professional-looking. Who wouldn't?
But to give you an idea, attaining this level of photography skills takes more than just pointing and shooting.
If you want your photos to look more professional, there are a few tips I will give you.
Apply these tips, and once you get the hang of it, you'll have all the improved results. And so, whether you are in Poland or your backyard in California, you'll have professional-looking photos.
Let's start.
Choosing your Focal Point
When I say focal point, I am talking about a major point of interest.
Your focal point can be anything. It can be a house, a tree, or a person. And so, when taking photos, it would be wise to decide on a focal point.
Ask yourself. What would you want your viewers to see?
Once you identify the focal point, you can exert your efforts in making it stronger.
Below are a few tips for doing that.
Off-Center
One common photography mistake is putting the focal point at the center of the photo. While this is not a mortal sin, there is always a better way of doing it.
This tip tells you that the focal point and all the other elements should be off-center.
Putting your focal point at the center would make your elements look like mugshots. Putting them off-center provides a balance between your focal point and the background.
It's A Matter of Perspective
When it comes to taking photos, perspective has a great impact on the finished product.
A simple change in angle can do wonders. It can ultimately change the mood or even the meaning of the photo.
One of the ways to prove this is by taking a photo of the same subject from different angles.
Let's say you take a photo of a person from above and below a window.
From above, the person may look small. From below, the person may tower over you.
If you take a photo of the subject from afar, the subject may look significant. While up close, the person (subject) may give the image of power.
And so, before clicking that camera (or phone), think about the perspective.
If you must, you can walk around your subject. This gives you the chance to look for interesting angles. Doing this should take you one step closer to getting that photo to look more professional.
Use Bokeh
If you don't know what bokeh is, it is how you intentionally blur the background.
Doing so will keep your subject looking crisp. Your subject should look clear against a soft and blurry background.
This makes your subject look like it is popping out of the background.
Good Lighting
The most important tip of all is always to have a good enough source of light.
Most inexperienced photographers overlook this aspect when taking photos. You must remember that for your photos to look great; you must have enough light.
Step one is to make sure your subject is visible. If you don't have enough light, there is a tendency for the camera to struggle to capture the details of your subject.
But be careful with light.
There are cases when there is too much hard light on during the shoot.
Too much light can have repercussions. It can create a lot of unwanted shadows.
And so, for you to perfect this aspect, you have to choose your location carefully. Aside from the location, you also should be wary of the angle.
This ensures that there is enough light when you are taking photos—nothing more, nothing less.
If you want it perfect, there is lighting equipment available. They may be helpful. But you should only get such lighting equipment if you are serious about photography.
What is the equipment used in photography?
When taking up photography, there are a few things you can put into consideration. Equipment like a lens, a drone, and lighting are important. Aside from these, you should also consider getting familiar with Lightroom presets.
Most of us don't just settle with taking photos of a castle and posting them on social media.
At some point in our lives, there comes a time when we realize photography is a hobby we can take seriously.
Like me, would you want to take your photography to the next level?
If you do, I have a few resources you may want to read. These tips can help you upgrade the level of your work. Such equipment can help you level up the quality of your photos.
Read on.
Lightroom Presets
Go online, and you will see a lot of Lightroom presets that you can use.
These presets are those that make travel photos pop out.
If you are not familiar with presets, these are custom filters that you can immediately apply to your photos. There is no need to do so much tweaking and editing.
All you do is apply the preset, make a few adjustments, and you're good to go.
Good Quality Camera
The market is full of great quality cameras.
There are also brands around that can give you photos of great quality. I use Sony. But other friends use other brands.
Travel Lens
There are different types of lenses. And there is that lens that you bring with you everywhere.
I have the same kind of lens.
It is just something you mount on your camera that can cover most (or all) of the ranges you need. Be it a wide range or a telephoto; you won't have any problem at all.
A Camera Bag
Of course, you can't go ahead and travel without a camera bag.
The camera bag should include everything that you need. It should be able to house your camera, your lens, and everything else in between.
I use my Langly Alpha Globetrotter bag. What's yours?