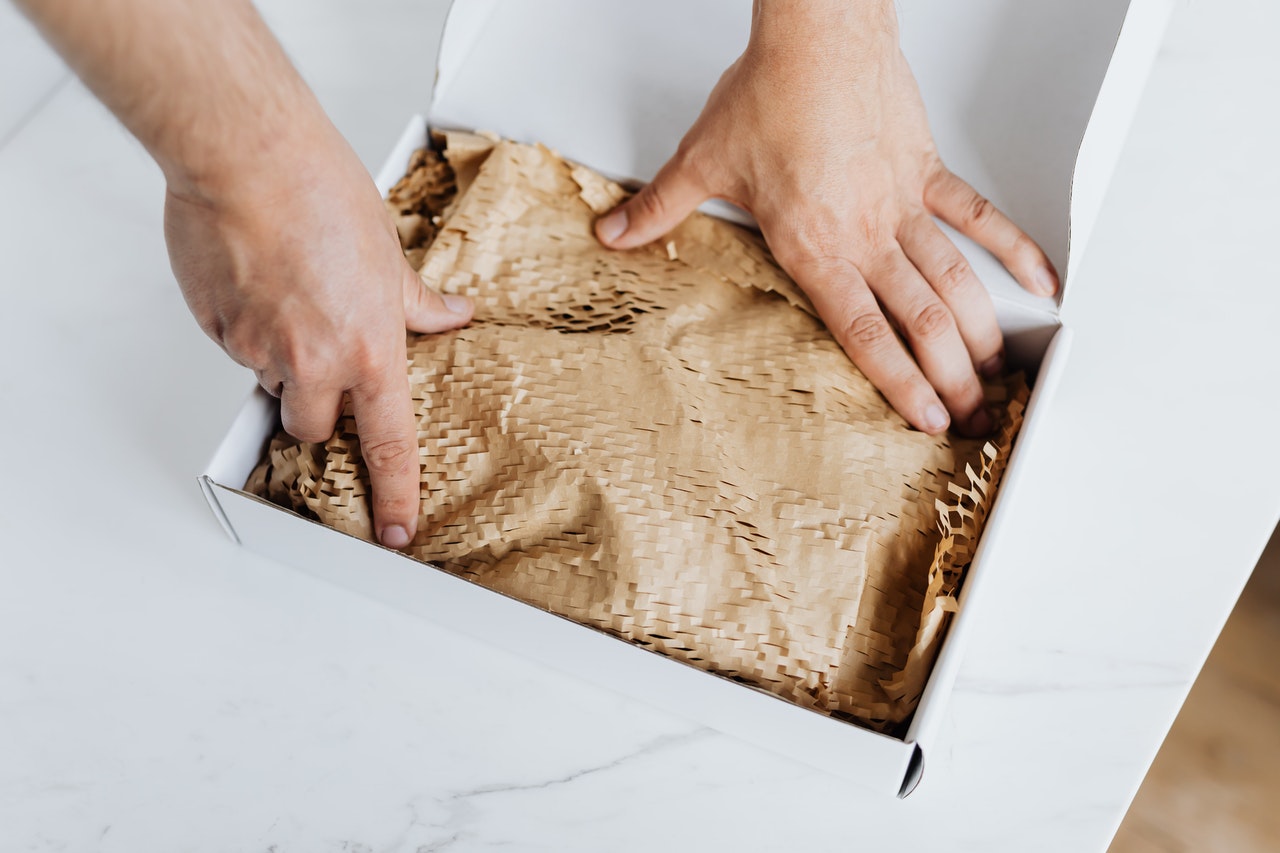 Couples that travel together love gifts together. Are you running out of gift ideas? Give them accommodation gift cards that they can use. How about a power bank? Or why not give them matching luggage tags? You have a lot of options in this aspect.
We all love getting gifts.
And so, do couples that love traveling.
If you are running out of ideas, I got you covered on that.
I came up with a list of the best items that you can give traveling couples. And no, they don't just apply to Christmas, weddings, or any other holiday.
These are items you can give as gifts no matter the day of the year. No holidays are required.
I made it easier for you.
Read on.
Accommodation Gift Cards

You're giving a gift to a couple who love to travel.

What is more perfect than accommodation cards that they can use?

Airbnb has gift cards you can buy for your traveling couple friends.

Accommodation cards would allow the bearers to stay in lodgings of their choice. This is perfect. For couples who love to travel, you just helped them save up on their travel costs.

Power Banks

One of the most practical items to gift traveling couples is a power bank.

These days, it is easy to find power banks that can connect to two or more gadgets simultaneously.

A power bank can keep the couple's phones and gadgets going during their travels. And you made that happen!

Power banks are available here.

Matching Luggage Tags

This item is cute.

And I think nothing can be cuter than these matching luggage tags.

Now, if the couple you are gifting this with travels a lot, you may want to consider giving them any of these stainless steel tags.

These types of luggage tags last for many years despite the frequency of use. But if you don't feel like giving the stainless steel tags, cute and durable ones are available online.

A Luggage Set

For travelers, a new set of bags (or luggage) is always needed.

Give them a new set of luggage like this one here. Choose something resistant to scratches. Get something that is also expandable.

A piece of expandable luggage should ensure they can squeeze in as many souvenirs as they like.

A Scratch-Off World Map

Now, this is a fun idea.

Travelers always want to keep track of the countries they have already visited.

A scratch-off world map would be able to help them do that in a fun way.

This large map of the US (or even the world) goes with a gold coating that they can scratch off. Once scratched, it reveals the colors and details of the map of the destination underneath.

Surely, scratch-off world maps like this are a fun way of keeping track of the places they have already been to. And yes, they can have the map on display for everyone to see.

Headphone Splitter

Couples love sharing everything. And sharing extends even to the music they listen to or the movies they watch while traveling.

Gift them with a headphone splitter.

This way, you make it possible for them to listen to the same music (or watch the same movie) simultaneously!

Get your headphone splitter here.

A Couple Jacket

Another practical gift on the way!

Rain or shine, this jacket can protect your favorite traveling couple from the elements. It should be versatile and lightweight.

The jacket should be perfect for couples who love to hike.

Or if you also want, why not give them a pair of matching hoodies like this?

Stainless Steel Straws

Push for the conservation of Mother Earth. These straws are ideal as the couple no longer has to use disposable straws when traveling.

Help save Mother Nature by getting stainless steel straws here.

Personalized Photo Frame

You can order personalized photo frames.

By gifting personalized photo frames, the couple relives their favorite travel memories.

Need some ideas? Why not order photo frames that say, "The great adventures of (couple name)." Or if you have something fancy to say about their favorite destination, you can do that.

Get your personalized photo frames here.

Portable Speaker

Music is essential when traveling.

When your traveling couple goes to the beach or the mountains, this portable speaker will come in handy.

They can also use this when watching movies from their gadgets.

Go with a portable speaker that is compact and lightweight. And the best portable speakers are here.

Passport Holders

Ensure your favorite traveling couple keeps their passports clean.

You can buy a couple of matching passport holders here. That should be cute.

Ultimate Journeys for Two

Do you know Mike and Anne Howard?

They are the world's longest honeymooners. And yes, they have a book. This coffee table book can truly inspire your traveling couple into getting more travel again.

The book is available here.

Waterproof Mobile Phone Case

If the traveling couple loves the islands, waterproof cases are perfect gifts.

A waterproof case like this should be able to protect the couple's phones from getting wet. It's also ideal for couples who love to hike, just in case it rains.

The case is lightweight and takes little space.

Adapters

This gift may be small. But it is extremely useful.

There are adapters with multiple plug-ins. Some even have a USB port that allows them to charge multiple devices at the same time.

The best adapters are here.

Sushi Making Kit

If they want to bring the flavors of Japan home, this is a perfect gift.

There are sushi kits for beginners. The kit can be loads of fun.

Don't wait for them to go to Japan. Gift them with sushi-making kits available here.

Tent

Is the couple a fan of road trips?

Tents are practical gifts for couples who love to hike or make road trips. When choosing, go with a tent that is resistant to wind and water.

A tent-like this should keep your traveling couple safe.

Shampoo Bar

Traveling has restrictions when it comes to bringing liquids. And yes, that includes bottles of shampoo.

Shampoo bars are great alternatives. They smell great and are not liquids, so the couple can bring with them as many bars as they like.

Find the best shampoo bars here.

Travel Token Keychains

This gift is cute.

For a traveling couple, you can gift them with matching token keychains. Some keychains have specific destinations engraved in them.

If the couple has a favorite destination, you can get them that. It's cute. And it also ensures they keep their keys in one place.

There are a lot of travel token keychains here.

Backpack

Whether it is a trip abroad or just a hike somewhere, backpacks prove themselves to be useful.

Backpacks can carry all the other essential items. Some of them even have laptop sleeves.

If you don't want to carry a backpack, there are those with rollers in them. So, yes, you can pull (or push) them around whenever you want to.

Want one? Find a backpack here.

Headlamp

Is the couple a fan of trekking? How about hiking?

Headlamps can keep their ways lit, especially during hikes at night. Get rechargeable headlamps here.

Travel Mugs

If the couple loves camping, this is another perfect gift.

Travel mugs are cute and are ideal for camping. If you plan on buying travel mugs, go with the insulated ones. Insulated mugs can keep the liquids warm longer.

Check out these travel mugs.

GoPro

Are they active?

If the couple loves the active lifestyle, a GoPro is a perfect gift. It can capture anything from a great hike to extreme activities like bungee jumping.

It is also waterproof and can capture photos as well as videos.

Get your GoPro here.

Microfiber Towel

Sometimes, we hesitate in using hotel towels. But the challenge with bringing towels is that it takes a long time for them to dry.

Microfiber towels are the exact opposite.

They dry quickly. And they don't eat up a lot of space, too!

Try checking out microfiber towels here.

Laptop Stand

Because of the advent of the work from home setup, you know laptop stands prove to be useful these days.

If the couple loves traveling and can work remotely, laptop stands are the way to go.

Laptop stands can elevate the device to a comfortable level. They also have thermal pads that keep your laptops cool.

See the best laptop stands here.

Luggage Scale

Here's another practical gift.

How many times have you traveled with excess baggage?

For sure, excess baggage is common to travel couples. And a luggage scale is practical. You can rest assured they will be using it every time they travel.

Get luggage scales here.
What are the travel essentials?
There are items you should always bring when traveling. A neck pillow is important. Sleep masks and even a fanny pack should come in handy. How about a global Wi-Fi? Yes, you need that. And don't forget your wireless earbuds, too!
I know packing can be a task. And most of the time, all we want to do is just get it over with.
Let me help you with that.
Here, I will give you an idea of the travel essentials that you can prioritize when packing.
And who knows? You can also pick out an idea from this list of items to gift a traveling couple.
Here it goes.
Travel Pillows

Neck pillows are sleek. They often come with a Velcro that you can close.

They're easy to carry and do a whole lot of good, especially when traveling.

Whether you are traveling by plane or by train, you should never forget a neck pillow.

Get your travel pillows here.

Pollution Shields

Now, this is no ordinary shield.

A face mist can wake you up during long flights. This can also come in handy when you're doing long drives.

Not only does it keep you awake, but it also keeps your skin safe from all the contaminants floating around you.

Keep your skin safe from pollution with pollution shields here.

A Sleep Mask

I know airplanes provide sleep masks. But do they ever work?

Get yourself a decent sleep mask. And get the silk ones.

They're soft and large enough to blot out all the light around you.

And yes, the silk ones are too soft for you to wake up with lines on your face.

If you can't find sleep masks anywhere, you can find them here.

Wireless Earbuds

Enjoy that movie or go through that playlist during long-haul flights.

Earbuds can come in handy.

They're convenient. And their noise-canceling features help.

Surprise them with wireless earbuds. You can get it here.

Kindle

Now, this is not for everyone.

But if you love traveling and reading simultaneously, chances are you wouldn't want to carry three to five books with you. That would be too heavy.

Go get that Kindle.

It can carry thousands of books that you can read while traveling.

Get the latest Kindle here.

Fanny Pack

Yes, fanny packs are useful, too!

And another yes, they're acceptable.

Just look for something sleek and chic at the same time.

I know we made fun of fanny packs in the past. But again, they're becoming more in fashion these days.

So, go get one. Click here.

Global Wi-Fi

Need I say more?

This is something that you need, especially when traveling to the remotest parts of the world.

You never know when you're going to need that internet connection. So, just keep it ready.

Connect to the world by clicking here.
What do most people forget to pack?
In a hurry, people always forget to pack bathroom items. More often than not, it would always be toiletries, toothbrushes, and floss. Other common items people forget are vision items and even chargers. To avoid forgetting things, make a list. It helps.
Every time we travel, we always tend to forget something.
On rare occasions, it can be a passport, which is a very bad thing. But the most common of all are the toiletries.
Toothbrushes and toothpaste are also common items always forgotten. The same is true with makeup remover, lotion, and a whole lot more.
Well, why shouldn't we?
These items are so regularly used we tend to take their existence for granted.
Luckily, these items are too common. You can always buy a new one in replacement of the ones you forgot.
But how do you avoid forgetting them?
Make a list.
When packing, look at your list as a reference. Once the item is in the bag, scrap them off your list.
This way, you will never forget anything when traveling. This way, you would be able to keep track of what is already in the bag.
And so, aside from the toiletries, what else do travelers usually forget?
Vision items like eyeglasses are other common items people forget. Another item is a charger. And this is bad. Because how else would you be able to keep your gadgets going while traveling?
It would be good if you could purchase another charger along the way. But if you are visiting a remote area with little to no shops open, what's your choice? It's next to none.
Better make sure to have that charger in your luggage. Otherwise, you would have to get a new charger.
But in case you forget something, remember that this is a holiday.
You can always buy something. In some destinations, buying some items may be hard. But don't let the incident ruin your vacation.
What is a travel diary?
A travel diary is just like any other diary. The only difference is that you write everything about your travels. It can be about your experiences, plans, and the people you met along the way. You can also keep in the diary mementos that remind you of something special.
Keeping a diary during your travels is beautiful.
People always associate travel diaries with long voyages. It appears so 1800s.
But let's normalize that.
The trip doesn't have to be for thousands of miles for it to warrant the use of a travel diary.
Even your trip to the nearby town deserves a place in your travel diary.
Here, let's talk more about travel diaries.
Why Maintain Travel Diaries
There are three major reasons why you should maintain a travel diary.
One is because it helps with your planning. The second reason is for reflection. And lastly, a travel diary keeps your memories alive.
Planning
Travel diaries are not only for when you are already on the road.
You can already start using it during the planning stage. During this stage, you can start listing down what you want to do during your travels. You can also list down the places you want to visit.
The travel diary would help you keep track of your planning.
You can list down your options of where to stay. You can take note of instructions on how to get to your destination. You can even plan on your budget this way.
You can write down the activities you plan to do. You can list down the destinations you want to visit. And while doing that, you can plan and write down the budget for each activity or destination.
Write it down and stick with it.
A lot of people think planning is quite daunting. But that's up to your perception. I want to change that mindset.
Planning is one of the most exciting stages of traveling.
This should be the stage when you are exploring all your options. And this is something enjoyable! You can make reservations, make changes to schedules, and even read about the destinations.
Take this moment to learn about the destination.
Enjoy the process.
Reflection
Along the way, you will meet people. While traveling, you will have new experiences.
When you maintain a travel diary, it is easier to put into words the things you experienced. A travel diary is a great way to write the things you saw and the people you met.
Doing so would allow you to reflect on everything around you.
The things you saw can perhaps affect your look at life. It can perhaps change your perspective of anything and everything.
No matter what it is, maintaining a travel diary allows that.
While writing, you allow yourself to revisit the experiences and reflect.
Try it.
It's a good exercise.
Memories
Finally, travel diaries document your memories of all your travels.
A travel diary is a good venue to keep your mementos.
Is it a concert ticket you want to keep? You can paste it there.
You can even put inside the travel diary a plane ticket to your dream destination. Or it can be a receipt of the coffee your hostel crush bought you while you were traveling.
What you write in your travel diary can be anything.
And I am pretty sure you will not be reading what you wrote anytime soon.
But when you do in the future, it will bring you back to when you were on the road. It can remind you of the people that you met along the way.
Reading your travel diary can also remind you of the lifelong lessons that you learned while traveling.
Writing in a diary can be daunting.
But you don't have to do it every day.
With all these benefits of maintaining a travel diary, I am pretty sure you would not regret it.
Besides, research says that maintaining a diary – whether a travel diary or not – keeps you mentally healthy.
If that's not enough reason to maintain one, I don't know what is.