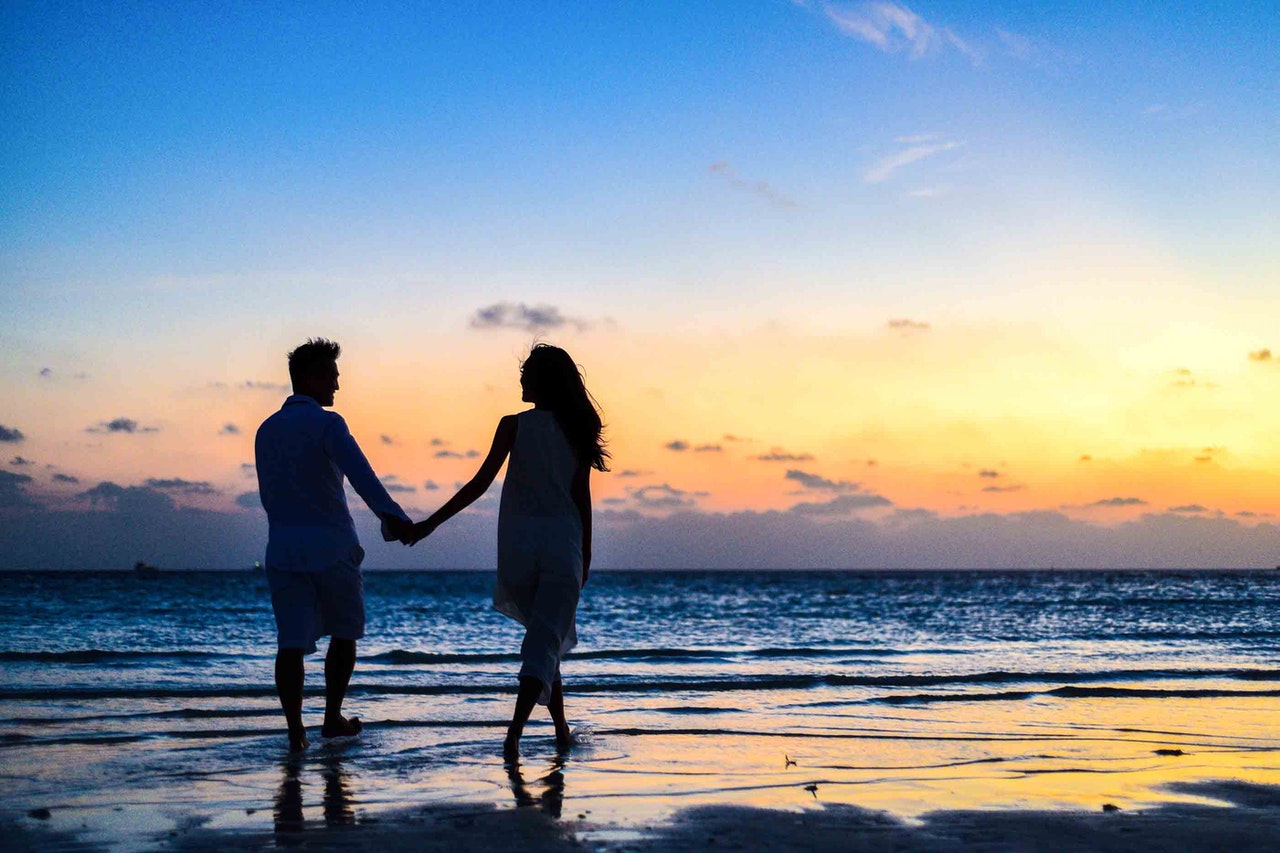 Planning the perfect honeymoon can be daunting. This is why there are considerations you should focus on. Look into factors like the destination as well as the length of the honeymoon. Also, what type of honeymoon do you both want? And oh, the budget!
These are the few critical factors to consider when planning for your honeymoon.
We all want a perfect honeymoon. Who doesn't?
It is not every day that we go on a honeymoon.
This is why you should seriously consider these factors when deciding on a honeymoon package.
What You Want
This is perhaps the most important of all.
There are thousands of honeymoon packages available in the market. But what do you want?
And when I say "you," I mean the both of you.
Of course, you must check this out with your partner.
And if you cannot decide on what you want, you can go with dual-center honeymoons. Dual-center (or twin-center) honeymoons are those that combine two options.
Do you want to start your honeymoon in a desert somewhere and end it on an island in the Pacific? You can do that with this option.
This type of honeymoon is common, especially if the couple cannot choose the type of honeymoon they would go for.
The "How Long?"
Can you imagine doing nothing on a beach somewhere for the next two weeks?
This may sound perfect to some. But as each of us is different, two weeks lazing away on a beach somewhere may be too much.
Decide on how long you plan on your honeymoon.
Also, since we all have jobs, let's check on how long our bosses can allow us for the honeymoon.
Check it out with your partner as well. And meet halfway in determining the amount of time you will be on your honeymoon.
The Destination
Where do you want to go?
Consider the health risks. Think about vaccinations for malaria, Zika, and a horde of other diseases that you get when traveling. These are additional costs. Plus, you need to have your doctor's appointment for these vaccinations if you decide on specific destinations.
India, Southeast Asia, and African countries are destinations where you need some sort of vaccinations.
Imagine what type of weather you want at the destination. Do you want your honeymoon in a cold environment, or would you rather laze away in some island resort somewhere?
You decide.
The destination will also dictate the types of activities that are available.
For example, water sports are available in island destinations. Spend your honeymoon hiking, and you get other activities like visiting waterfalls or a forest.
The destination should also affect the cost.
How Much?
Finally, and most importantly, how much are you willing to spend?
Most honeymoon packages are flexible. You can take or add that extra depending on what you want. If it's too much for your budget, you can always scrape something off the list.
But most honeymoon packages already include flights as well as hotels. Packages also include the cost of activities.
Before deciding on which honeymoon package to get, research a lot. Then, shop around.
The key is to know what you want. You then take it from there.
What is a reasonable amount for a honeymoon?
Most couples can spend about US$4,500 for their honeymoon. If you are traveling to a famous destination, prepare to pay anywhere around US$8,000. Or, if you want to head to Europe, it can cost as much as US$25,000.
A honeymoon is not any simple vacation you as a couple pays for.
When planning for a honeymoon, you plan months. Some couples would even plan for many years before their wedding. And yes, couples deserve it.
Going on a honeymoon is going on a special holiday as a couple. It is a great opportunity for couples to spend more time with each other before living a life together as husband and wife.
And because this is not any ordinary vacation, a honeymoon can cost you more.
Here are the factors that affect the cost of your honeymoon.
The Factors
There are a few things that affect the total cost of your honeymoon.
The first of these factors is seasonality. The rest involves the honeymoon destination, the amenities, and the activities that go with the package.
Let's start with the seasonality of the destination.
As you already know, destinations have their high and low seasons. What this means is that when your honeymoon falls on an off-season date, you will be paying less.
The other factor is the destination itself.
Naturally, if it's in Europe, it can be costly. If it's somewhere in the home turf like California or Florida, it would be cheaper.
And lastly, there are the amenities and the activities to think of.
One such example is when you stay at a hotel versus staying at a resort. The all-inclusive resort should be, as you know it, more expensive.
As for the activities, guided tours and all the other activities could pile up. These activities can eventually eat up a chunk of your budget.
So, choose wisely.
And so, when choosing a honeymoon package, take a hard look at everything that goes with it. Most couples mistake diving into whatever honeymoon package and end up paying more than they budgeted.
Don't be that couple.
Because no matter which honeymoon package you go for, as long as you both are together, nothing can go wrong.
At the end of the day, the memories you both will make are all that matters.
Who pays for the honeymoon traditionally?
Traditionally, it is always the groom or the groom's family that shells out for the honeymoon. But as expectations changed over the years, more and more couples tend to now pay for the honeymoon themselves.
A wedding comes with costs. And so does your honeymoon.
But nobody ever talks much about who pays for the honeymoon costs.
Well, the cost of a honeymoon, traditionally, falls into the hands of the groom or the groom's family.
But times have already changed.
Let's look at how the payment for the honeymoon goes.
The Traditional Couples
Let's start with traditional couples.
These couples go through life with everything planned. Traditional couples want their wedding ceremonies to be just like that of their parents or even their grandparents.
These are the couples that still live with their own families. Most of the time, they are not in favor of unwed couples living under the same roof.
As you already know by now, the cost of a honeymoon falls under the groom and/or his family.
The bride's family, on the other hand, takes care of the wedding.
Over the years, we see the parents of the groom preparing a check to gift the couple. The couple then goes off on their honeymoon with that check in hand.
Parents of traditional couples also tend to be more involved, especially during the planning stage. They always have a say on the destination or even the resort that the couples would check-in.
This setup is an advantage to the couple. Because who wouldn't want to have their honeymoon already paid?
But there are concerns here.
The Pros and Cons
One of the most obvious advantages of this setup is that the newlyweds no longer have to burden themselves with the honeymoon costs.
But the setup itself comes with disadvantages.
As couples prepare for their wedding, they usually have their dream destinations.
But what if the cost cannot cover a honeymoon package to that location? What if the couple themselves wanted to stay at a resort, but the check just can't afford it?
It would be great if the groom's parents could afford it. But what if they cannot?
And since the groom's parents have a say on the honeymoon details, what if the couples don't like the activities chosen for them?
What if the groom's parents can only afford Florida? What if you have always dreamed of having your honeymoon in Paris?
Should this be the case, I suggest you sit down with the groom's parents and discuss your options.
You should be clear on what you want for your honeymoon. At the same time, the groom's parents should be transparent enough to tell you what part of the honeymoon they can afford.
You can then meet halfway.
The Modern Couples
Unlike traditional couples, modern couples want to put the responsibility of paying into their own hands.
As such, they do the planning themselves.
And because there is always the concern of the budget, it is common within modern couples to put off their honeymoon to a time when they can already afford it.
Some couples go on honeymoon on their first wedding anniversary. Others go on honeymoon months after their wedding date.
The advantage of this is because the couple can decide on the nitty-gritty themselves.
You as a couple can work on what to do during their honeymoon. You can also decide on where you want to go.
Honeymoon packages are common among modern couples. But some go DIY on their honeymoon.
As to who pays for the honeymoon costs, it varies.
Some couples can split it in half. Other couples would have the groom pay more.
The arrangement depends on the couple themselves.
The Pros and Cons
The thought of you paying for such a special trip can be daunting.
But looking at the advantages, I believe you will have more of them compared to disadvantages.
The most obvious advantage is that you get to plan yourselves on the details of the honeymoon. You get to plan for when you leave, where you stay, or where you go.
You also get to decide on the things to do once you are there.
In summary, nobody pushes through with the trip without your nod.
Planning for the honeymoon can be overwhelming. It can also be exhausting. But look at this as a way for you to bond with your partner.
The research alone on the places you want to go to takes time. Make use of this time to get to know your partner more.
Aside from the bond between couples, the exercise will also excite you both.
Naturally, the disadvantage is that you must save up.
There will be days when you must give up that latte so you can save up your part for the honeymoon.
But I must tell you this.
Once you are on your honeymoon, you will realize that all that saving up is worth it.
How long should you prepare for your honeymoon?
On average, most couples start preparing for their honeymoon about ten months before the honeymoon itself. Six months is enough to provide you enough time for adjustments if needed. Also, you need to finalize everything by half a year before the travel date.
Couples, when planning for a wedding, just plans for a wedding.
And who plans for the honeymoon? Nada!
You must know that while planning for the wedding, you must plan for the honeymoon as well.
Your honeymoon is not just any holiday you are taking with your husband. It is the beginning of your lives as husband and wife. And yes, you must plan.
Now, how long should you be preparing for the honeymoon?
Ten months is a safe bet. That would be ten months before the wedding date.
With this amount of time, you would have access to promos for hotel prices and resorts. Around this time, hotel prices would still be lower. And nobody thinks about booking hotel rooms ten months in advance.
With that said, most rooms would still be available.
Now, when do you pay for all these costs? When do you finalize your bookings?
That would be about six months before the honeymoon date itself. Around this time, you can start making reservations. Around this time, you can start finalizing your bookings.
The prices would still not be super high. Plus, six months before the honeymoon date is enough time for adjustments, if any.
Couples make the mistake of waiting it out. Sometimes, they would see a promotional flight that appears very cheap. But some would still wait a bit longer, hoping the prices would go more reasonable than it already is.
Don't do this.
Because if you find a cheap ticket now, you might as well take it. If you wait it out, there will be the possibility of the ticket becoming more expensive.
And that's a waste.
So, as soon as you find something cheap and worth it, go get it!