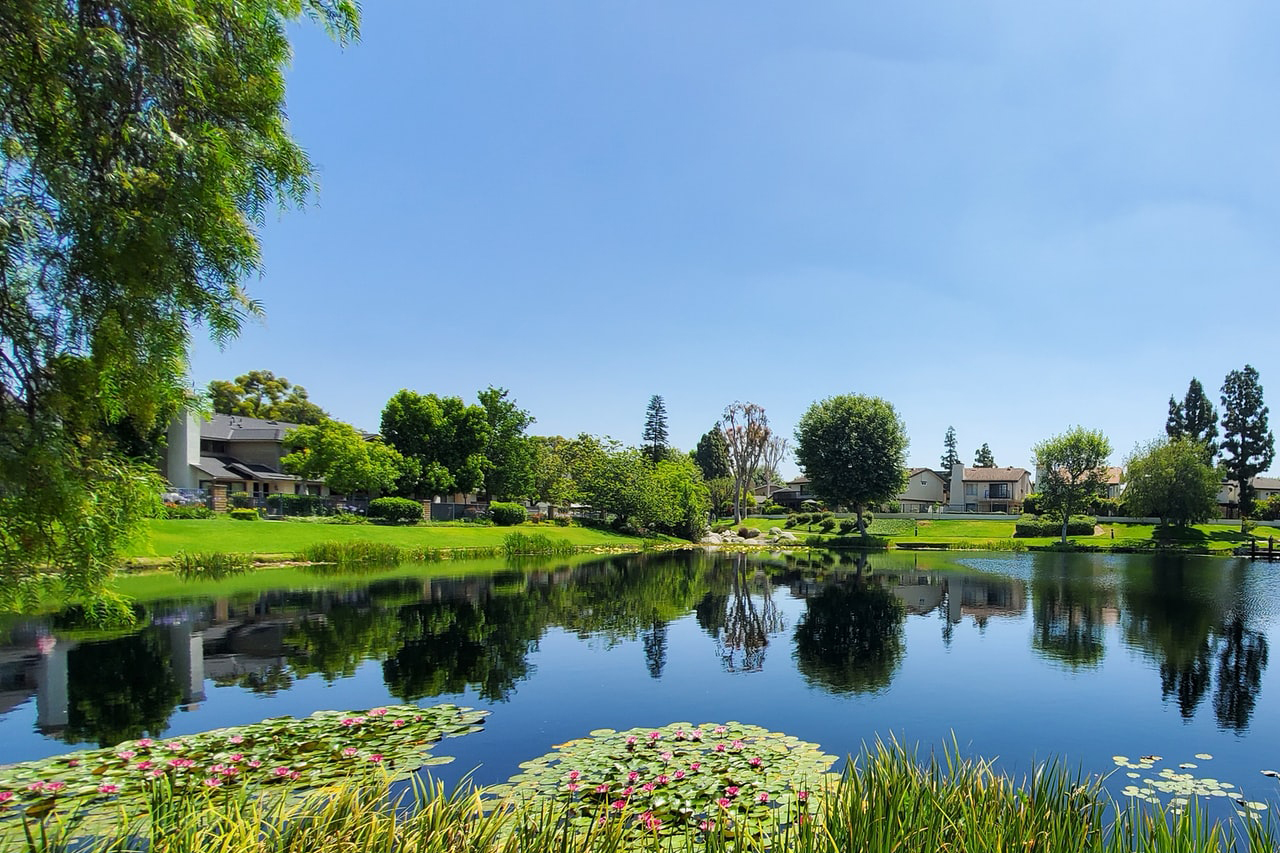 You have heard that Anaheim is one of California's top tourist destination cities, thanks to its reputation as the home of Walt Disney's Disneyland Resorts and Disneyland California Adventure Park. But it is for sure that this place is more than just the "Happiest Place on Earth."
Anaheim brings a lot of life aside from its famous amusement parks, Oak Canyon Nature Center, and Honda Center. You will see the wonders that this place offers without a car. There are other dining options, escape rooms, arcade spots, and even music venues that you should not miss.
If you are preparing to travel to Anaheim, avoid the huge queues at Disney and instead see the other +12 top things to do here. Most of the sites and attractions on our list in this post are accessible from the city center and the town's not-so-suburban areas.
1. Center City Anaheim
The Center City is one of the top locations to visit in the heart of Anaheim without a car. This commercial district has so many restaurants, retailers, farmer's markets, and entertainment facilities that you can have everything in one spot.
Arts are all around you in Anaheim's Center City. When you explore the site, you will notice several establishments that may spark your interest, including Japanese Culture Vibes.
I came into the Bizen beer pub while looking for authentic Japanese dishes and a great night of Japanese pop music. You may also see Honeydrops, a vintage R&B blues and soul band that has been one of the site's live music staples.
If you want to go on an exciting shopping spree here, go to Okayama Kobo for freshly baked goods and "Kobo Kuma" enamel pins. Pay a visit to Requiem Coffee, a fantasy-gaming-sci-fi themed restaurant with Star Wars apparel and vinyl collectible Dungeons & Dragons figures, to round out a fantastic Center City Anaheim Trip.
2. Chain Reaction
There's a hidden gem on Anaheim's Lincoln Avenue where your favorite local and national artists perform live on stage. Chain Reaction is a music event facility that hosts concerts and other entertainment events featuring top stars in the music world.
Chain Reaction transports you to an intimate atmosphere where you have no option but to get up close and personal with the performers. I always felt secure here, and it was a wonderful place to socialize with friends and family.
This event hotspot is an all-ages venue that has been for a long time. If you want to have a souvenir before you head out, you can buy one from the selection of merchandise in the store. You will also see bands like Kid Dynamite, The Red Jumpsuit Apparatus, and Violent New Breed perform right in front of your eyes.
3. Camelot Golfland
Camelot Golfland is a must-see if you are searching for some terrific outdoor fun in a convenient location near La Palma Avenue. This attraction, which first opened in 1953, is part of the Golfland and Sunsplash brand of Fun Centers and Theme parks.
Camelot Golfland specializes in family-friendly outdoor activities such as the Castle of the World Mini-golf Course, Outdoor Laser Runner Laser Tag, Fast Car Go Karts, Arcades, and Bumper Boats. When I went there over the weekend, it was full of individuals of all ages, enjoying everything good for them.
So, if you want to feel a higher level of happiness, come here in your spare time. In addition, if you get starving, you can order the favorite local pizza here, which the place boasts as the finest ones in town.
If you are exploring for something distinct from your regular, they also offer weekday lunch specialties and fresh made-to-order Nachos, Fries, Pretzels, Soft Drinks, and Iceberg Shakes.
4. Pearson Park
If there is one excellent area to relax and have fun that is easily accessible and priced without using a car, Anaheim's Pearson Park is the place to go.
Pearson Park, Anaheim's first "City Park," opened in 1927, has a historic 19-acre area and was dedicated in 1960 to the previous Mayor Charles A. Pearson. It offers a lot of amenities for locals and tourists alike. Some of which are the Amphitheater, play area, football field, tennis courts, and even a swimming pool.
I came over to enjoy a picnic with shelter and tables on the weekend. There are also spots for grilling if you want to have a backyard barbeque set up. Plus, this hotspot has plenty of areas for leisure pursuits like running, cycling, or simply taking an afternoon stroll.
There are joggers, skateboarders, bicyclists, families, and regular people going through or hanging out. If you can be in Anaheim, do not forget to visit Pearson Park.
5. Concourse Bowling Center
Concourse Bowling Center is easily accessible, located right off La Palma Avenue and Ocean Circle. This large bowling alley in Anaheim opened for business in 1990, providing everyone with a beautiful leisure hotspot, dining space, and cosmic bowling during weekend nights.
I spent some time exploring the area, and this massive bowling alley is a sight to behold where prices are fair and the food is excellent. It includes forty lanes bowling strip alley with a partition to have a private match with your loved ones. You can even bring food to the lane while playing. They also offer a full sports bar and restaurant, some VIP suites, and other amenities.
The place has great customers during the weekend from people of all ages. You can order Concourse Bowling Center's standard side dishes like taquitos, pizza, pretzels, mozzarella sticks, and chicken tenders. Overall, this Anaheim hotspot is unquestionably a must-visit recreation destination.
6. Barton Park
Barton Park, located on Agate Street in Anaheim, is another public park available to the public. This large park is 4.8 acres in size, and they name the park after the famous Clara Barton, a pioneer nurse and the founder of the American Red Cross.
Barton Park is remarkably close to Disneyland and offers a variety of facilities, where it features a workout station, walking pathways, bathrooms, and a ball field. You will undoubtedly appreciate their picnic space as well! I discovered this hidden community playpark around twenty feet off the pavement near the Barton Elementary School.
So, this site is technically near notable Anaheim attractions as well. It has a bright-colored theme playground where kids and young-at-heart will enjoy playing, and I also have a happy moment while strolling here. If you want to have a space to walk around that is not that crowded, you can head to Barton Park.
7. House of Blues – Music Venue
Music fans will enjoy among the most popular local music venues, the House of Blues – Music Venue, which is just around the corner from Disneyland Street. This place provides a platform for musical performances and an eating zone to round out your entertainment options when visiting Anaheim.
When you are with a local, you'll know that patrons booked most of the tables in the restaurants, so if you want a fantastic spot, you may make a reservation online ahead of time. I attended a superb concert in the HOB, with domestic and international artists performing on stage, and the VIP seats are even better than you imagined.
If you are looking for a decent place to eat outside Disneyland, House of Blues offers delectable menu items. Their food board includes nachos, crispy wings, Baby Back Ribs, New York Strips, HOB Smash Burger, and other choices that should satisfy your palate.
8. PuzzleMazement Escape Room
The PuzzleMazement Escape Room, located on Beach Boulevard Drive, is one of Anaheim's most distinctive and complex escape rooms. Unlike other escape rooms, they do not have a limited time. The distinction is that they will not trap you; instead, your purpose is to solve the riddles, accomplish the missions, and have fun.
All rooms in the Puzzle Mazement are private, so apparently, you get to play only with your families and friends, with a minimum of four people in a venue. I explored the space, and you need to choose between five rooms to get inside and solve the mysteries to win.
The options in the venue are Doll House, Ghost Hunters, Mail Room, Jail Cell, and Plain Sight, each with different occupancy levels that can hold up to seven people. This place is strategic for a bonding activity or simply an activity that requires critical thinking and rational thought.
9. Orange County Auto Show
The Orange County Auto Show is a world-class yearly show in Anaheim that you might compare to the legendary LA Auto Show. Usually held at the Anaheim Convention Center, this event shows various vehicles from domestic and international manufacturers.
I went to this showroom, leading me to a car highlight. Every year is unique, with hundreds of new releases from various significant labels appearing. You will have the chance to visit diverse pricey car types and models up near and personal, such as Jeep and Lamborghini, Mercedes-Benzes, and BMWs.
One of the best things about this place is the exhibits of electric vehicles, and you can even test drive one. Furthermore, you will get the opportunity to sit inside luxury cars without the need to purchase the item.
10. Wonderground Art Gallery – Downtown Disney
The Wonderground Art Gallery in Downtown Disney is another hidden treasure near Disneyland that you can reach on foot. This store features a wide variety of one-of-a-kind artwork created by artists who put their touch on iconic Disney imagery.
Every time you get into the shop, you surely can see and obtain something new for your Disney collection. They sell everything, from small and handy things like shirts to oversized items such as arts and sculptures. I came across the hotspot to grab Mickey mouse shirts and Disney souvenirs. Mind you, and it was all fancy and fabulous.
Wonderground Art Gallery, though, focuses not just on the authentic Disney prints but also on the works by famous artists like Joey Chou, Dave Perillo, Michael Murphy, and Jerrod Maruyama. If you get lucky, you can even meet and greet these artists and have your items signed by one of them.
11. Kip Barry's Cabaret
Do you want to visit a magical site with a vintage flair all in one place? Then, across from Disneyland, just At Beautiful STC Anaheim GardenWalk Shopping and Entertainment Center is the ideal location for Kip Barry's Cabaret. Southern California's Greatest Magic and Variety Dinner Show occur in this event facility.
The ambiance of Zoltar, Houdini, and an old-fashioned Love Tester arcade machine will quickly fascinate you upon entering.
In addition, as I browsed the site, I discovered that their café offers delectable treats and cappuccinos to keep you going throughout your coffee breaks. Aside from the famed Disneyland, there is no disputing that Kip Barry's is one of the town's go-to spots.
You get to see an up-close performance from Kip, and if you get so lucky, there are also private shows and events to make your experience more memorable. Indeed, this place should be on your itinerary.
12. Mission Escape Games – Escape Room Anaheim
Mission Escape Room is a unique adventure game located about 2.7 kilometers from Disneyland Park. This mind-boggling activity requires you to use all your wits to decode hints and solve riddles to escape the house in less than an hour.
This game is an exciting variation from conventional holiday activities, especially if you want to experience another thrill without riding Disneyland's significant coasters. This section is perfect for individuals of all ages to play, and each room is also private, so you may play with people you know, or you can make others join your team to find friends!
I tried games, and you need to do it too! Dare yourself to evaluate Mission Breakout: The Ultimate Bank Heist. Currently, the escape room center has four different games, so that should be enough fun to fill out your day.
13. The Rinks – Anaheim Ice
When exploring a special ice skate zone in Anaheim, Anaheim Ice is the most accessible spot. The ice rink complex is about a nine-minute walk from Pearson Park via North Lemon Street.
The state-of-the-art amenities are excellent, and the overall experience is all top-notch. When I explored the site, I discovered that they provide ice skating lessons and other valuable activities to everyone. Whether you are just beginning to know how to glide or are already an expert, you may spin and sway in the vast rink during the free skate time.
Enjoy the unique ice rink beneath your skates, and have fun learning with the friendliest staff in The Rinks – Anaheim Ice. The new favorite hotspot of locals is something you need to visit.
Apart from the world's top amusement parks, the home of famous Mickey Mouse has just given you dots of the best things to do and see.
You only need to follow our advice and explore the hotspots to build more fun and thrilling memories while visiting the great city of Anaheim.
Thank you for giving us your extra time to read our article. If you want to add something unique or share your own adventurous time, please put your ideas in the space below so that we can engage with you as well!