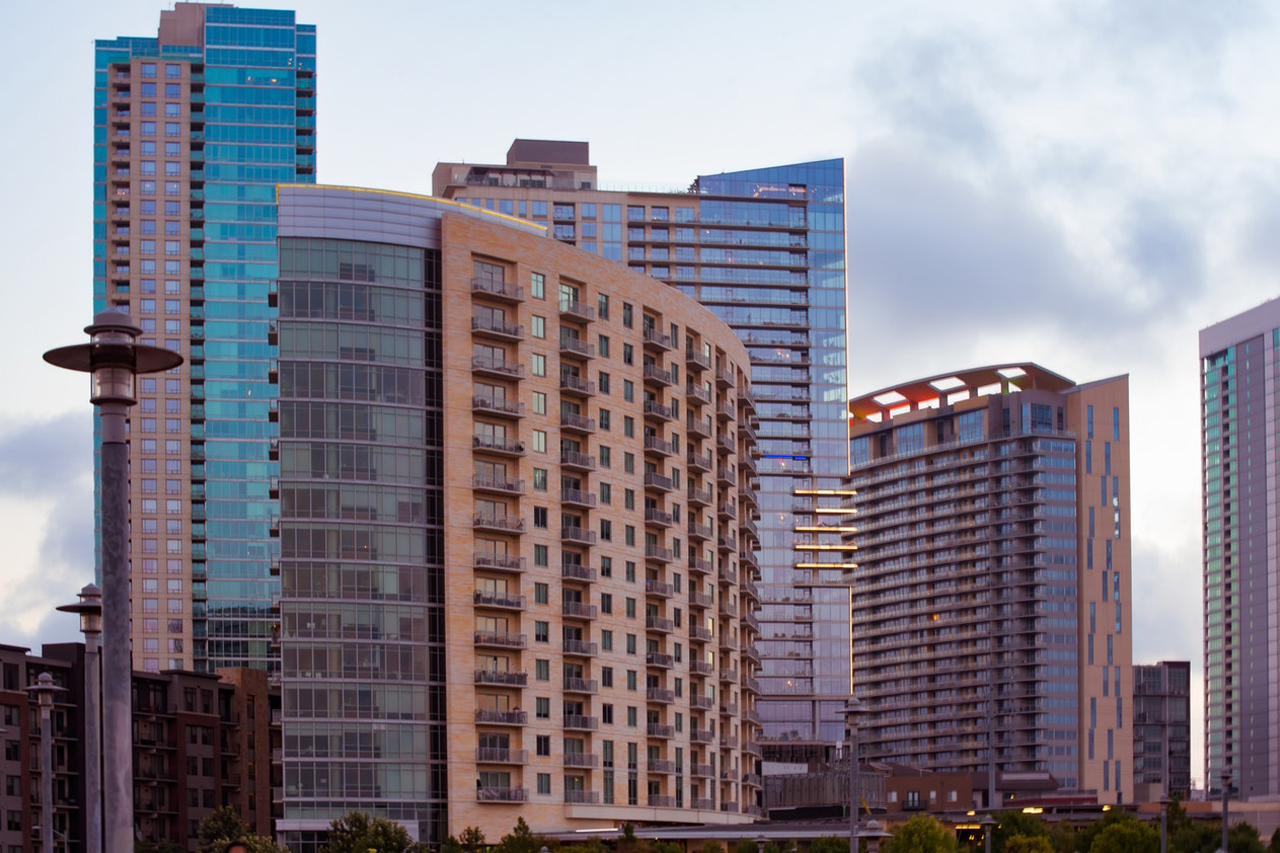 So, you have decided to visit Austin, dubbed "The Live Music Capital of the World." Indeed, this thriving Texas city is more than its live music scene, Rodeos, and world-famous Tacos. You should try to see various hotspots here, particularly if you have a limited time.
Austin is one of the most walkable cities in Texas. If you want to see the town without driving, there's good news! The downtown area is car-friendly, and public transportation has reasonable pricing.
Because the entire district is walkable or reachable through bikes, you can experience the nearby Austin sites without stressing about parking lots and crowded spaces.
And if you are on your way over here right now, we have got a list of the best things to do to make your vacation worthwhile. Our checklist covers arcades, theaters, dining establishments, galleries, and pastimes that are freely reachable and inexpensive.
1. Museum of the Weird
If you are exploring a particular zone to visit around Sixth Street in downtown Austin, go to The Weird Museum. As the name suggests, this exhibition features strange and unusual items to entertain the whole family.
The Museum of the Weird, which opened in 2005, will undoubtedly pique your attention. I saw its unique collections, such as Wax Figures, scary monsters, Shrunken Heads, and Freaks of Nature. It would also be more efficient for you to reserve ahead of time.
This eccentric and entertaining hotspot is among the things you must visit around downtown. However, the space is not too large, and you may complete the tour in less than an hour. Also, if you do not want to deal with a swarm of people, go on a weekday.
If you are exploring Austin and want to try something unique, please say hello to these unfamiliar faces.
2. Austin Central Library
In the center of the downtown site, the Austin Central Library on César Chávez Street is another popular destination for you to check out. This public space is approximately 200,000 square feet and has six floors. It also features fifty large panels to display electronic data.
I went to the library because I had work to do, and let me tell you; it is a perfect place. It includes a lot of comfortable chairs to read on and 140 public use personal laptops and Mac computers that are all free!
You will also admire the building's contemporary appearance and library collection features, including phone charging points. There was even a rooftop garden with some outdoor chairs on the sixth story.
So, if you want to explore a peaceful and lovely location near downtown, you can go to Austin Central Library.
3. Zilker Botanical Gardens
The Zilker Botanical Garden, Austin's crown jewel, is a very convenient point in Metropolitan Park in the heart of downtown Austin. The Taniguchi Japanese Gardens, Riparian Lakebed, and Rose Garden are among the theme gardens that fill the 28-acre site, which opened to the public in 1955.
I came to this downtown beauty to see the Rose Garden, but I was surprised to find so much more. The waterfalls and Koi-filled ponds are particularly appealing to me, while the Hartman Prehistoric Garden recreates a Cretaceous environment for Dinosaurs, which everyone will enjoy.
There is shade and some lovely butterflies next to the flowerbeds, although some walking paths are technically narrow. Overall, Zilker Botanical Gardens will never fail you if you want to view a gorgeous site in the center of town.
4. Elisabet Ney Museum
If you recognize Elisabet Ney or you might be unfamiliar with her, now is the chance to know her well. The Elisabet Ney Museum is the historic residence and workshop of Elisabet Ney, a highly outspoken German artist who moved to Austin in 1882.
This space is located on 44th Street and is Elisabet's house. I went to see her artwork at the exhibition spot, and I was not disappointed. The museum joyously honors her art, history, and legacy that lured 25,000 visitors annually.
After viewing her sculptures on the ground floor, you can proceed upstairs to see her chamber and gain insight into her life at the time. The tourist guide was quite friendly, and I felt as if I had traveled back in time. Moreover, entrance is entirely free here.
So, if you enjoy history and other things, this is a must-see in Austin.
5. Pease Park
The old Enfield also does have something to brag about, making it an official tourist destination.
Pease Park, located particularly on Kingsbury Street, is an outdoor recreational space in the middle of Austin that provides an experience to be one with the environment through traveling its trails and appreciating its conservatory entity.
The 84-acre Pease Park is a municipal government endeavor to increase urban biodiversity in Austin. The area has trees, and there is an enormous iconic chessboard that you will adore. I've always longed to see anything natural; therefore, coming here is part of the plan.
On the plus side, even on weekends, this massive park is not congested, which is nice. There is a comfortable tree house, benches, and a large hammock. Overall, this hotspot is one of the best places in the city for visitors to find peace, especially when the weather is nice.
6. Upstairs Circus
Upstairs Circus in the Second Street District should also be on your shortlist. This hotspot is a DIY location in nature for its clients, where it offers leather working, jewelry creation, and whatever else you and your friends and relatives love.
What I noticed was something unique for a bar to offer. It seemed interesting, so I decided to visit it over the weekend. The Upstairs Circus will provide you with the necessary equipment and materials. There are over twenty-five activities to choose from here, so I decided to make some necklaces and accessories.
This venue is a fantastic experience for me here in Austin, and you should try this one too! The staffs are super friendly and will guide you until you finish your craft. They also welcome outside foods and serve bottomless mimosa while you work.
7. Hole in the Wall
The Hole in the Wall, Austin's longest open live music venue, is also a good option if you don't have a car to get by the city or opt not to rent one. The place is just across the street from the University of Texas.
This venue, which opened in 1974, features live music every night, with two stages for musicians. It features a beer garden and a pool table. The karaoke in the back plays along every night until the establishment shuts.
When I arrived, the pub was quite large. It enclosed four significant areas, including a back patio ideal for lounging while eating at the house's favorite Buffalo Cauliflowers and Burgers, plus there is music playing in the background. It is quite a happy thought you get to not a crowded place.
If you are searching for a traditional dive bar with excellent service, go to Hole in the Wall.
8. Terra Toys
Toy collectors will undoubtedly be interested in this location on Anderson Lane in Austin, Texas.
Terra Toys is a store with approximately 12,000 square feet of toys for sale. It has a wide variety of things for all ages, including classic toys and instructional ones.
Stepping into this store is quite impressive, whether you want to buy a present or want to see lovely toys inside. They have everything you might want in a toy store, such as books, activities, clothes, and any type of toy possible, both old and modern. I went to grab something cute and was impressed by the options.
The staff was also quite helpful since I was unfamiliar with the sections on where to seek beautiful buys. I am confident no youngster or kid-at-heart will be unhappy when they leave this area.
9. The Contemporary Austin – Laguna Gloria
Around 35th Street in Austin, there is another local treasure that is easily accessible and should be on your list.
The Contemporary Austin – Laguna Gloria is an estate ground with a 13-acre sculpture garden, community art school, art museum, and beautiful 15-room Italian villa. The site, established in 1961, is directly adjacent to Mayfield Park, in the middle of Austin.
I went to explore what the place has to offer. The local government developed the 5,300-square-feet building expressly for the expanding art school. Sitting and learning art classes here is a beautiful experience, too. Furthermore, the museum includes collections that encourage you to examine each.
If you come here, do not forget to look around Laguna Gloria's Sculpture Park, which is located outside the venue and contains a variety of exciting sculptures ranging from the ordinary to the unusually themed.
10. Slab BBQ
Austin's traditional barbeque levels up through this famous diner just around Research Boulevard.
Slab BBQ started as a food truck, which eventually made its permanent space in the streets of Austin bringing new flavors to the Texan local food staple.
I was thoughtfully curious about this famous restaurant when I saw it on YouTube, so I went over. The Slab offers one of the best BBQ sandwiches in town, not your ordinary ones. It is one of the best foods that I savored in Austin.
The place has cozy vibes and is not too crowded on weekdays, but I bet it will be loaded with patrons when weekends come. You need to try their Donk, Texas Tornado, and the famous St. Louis Style Pork. Plus, their menu board is so tempting you might need to try everything!
Nevertheless, if you are craving a true Austin staple, the Slab is the best choice.
11. Lady Bird Johnson Wildflower Center
If you love nature and seek the nearest one, the Lady Bird Johnson Wildflower Center will be the best choice. Located inside the University of Texas, this garden uses many native plants to restore and create sustainable, beautiful landscapes.
This internationally recognized botanic garden and research facility opened its doors to the public in 1982.
I like how this place makes you recognize native flora as more than just a decorative element in urban botanical gardens. I suppose it is the best day to visit it at night because the place illuminates beautifully! This location is significant, with an 84-acre plot including 900 kinds of Texas native plants and approximately 9 acres of irrigated gardens.
A Roman-style overhanging canal led to a 65,000-gallon rainwater storage tank near the entryway. Gigantic! There is a ton to visit and do here, and the Wildflower Café serves delicious meals.
12. The Blanton Museum of Art
Sure, Austin never runs out of educational institutions, and The Blanton Museum of Art is one of these well-known hotspots.
The Blanton Museum of Art sits in the famous abode of The University of Texas at Austin. The spot is the city's principal art collection, which houses around 21,000 works and exhibits art from all eras.
I came to see this area, and I must say that it is another beauty to see at the University. The design and architecture in prints from the 16th to the 18th centuries piqued my interest. However, the exhibits change throughout the year, so there are always surprises every time you visit.
Overall, The Blanton Museum of Art is one of the best locations in Austin to see. Public tours, artist presentations, and curator-led conversations are also available. Remember to check their event calendar to stay up to date from time to time.
13. Magic's Theater
To cap out your trip to Austin, you must visit the most incredible enchanted location. Magic's Theater on Fitzhugh Road is a one-of-a-kind magic theater that specializes in live and close-up shows. In less than seventy-five minutes, you can enjoy the mystery and illusions of John Magic.
This site is one of the most highly recommended hotspots, so I booked a ticket for the show, and let me tell you, I never regretted it. It was incredible, with high-quality stage magic and fun. Plus, I get to see the museum in a place with magical pieces like the ones used by the famous magician David Copperfield, Dean Dill, and Fred Kapps.
So, there are other specialties that you can do here aside from watching up-close magic. There is a concession counter with drinks and a souvenir shop to complete your magical trip.
One of the handiest destinations to visit in Texas is ultimately The Live Music Capital. Aside from its hotspots studded and interconnected with one another, most of them are located near downtown and are accessible without using a car.
There are distant locales, but they are not that far from where city buses may travel. Indeed, if you think this city is small and walkable, you are correct! Visit Austin now and build beautiful memories.
Thank you for looking into our Austin travel guide. It is a joy touring with you! Please leave a remark below if you have anything worth including in our listicle so we can check it out, too!