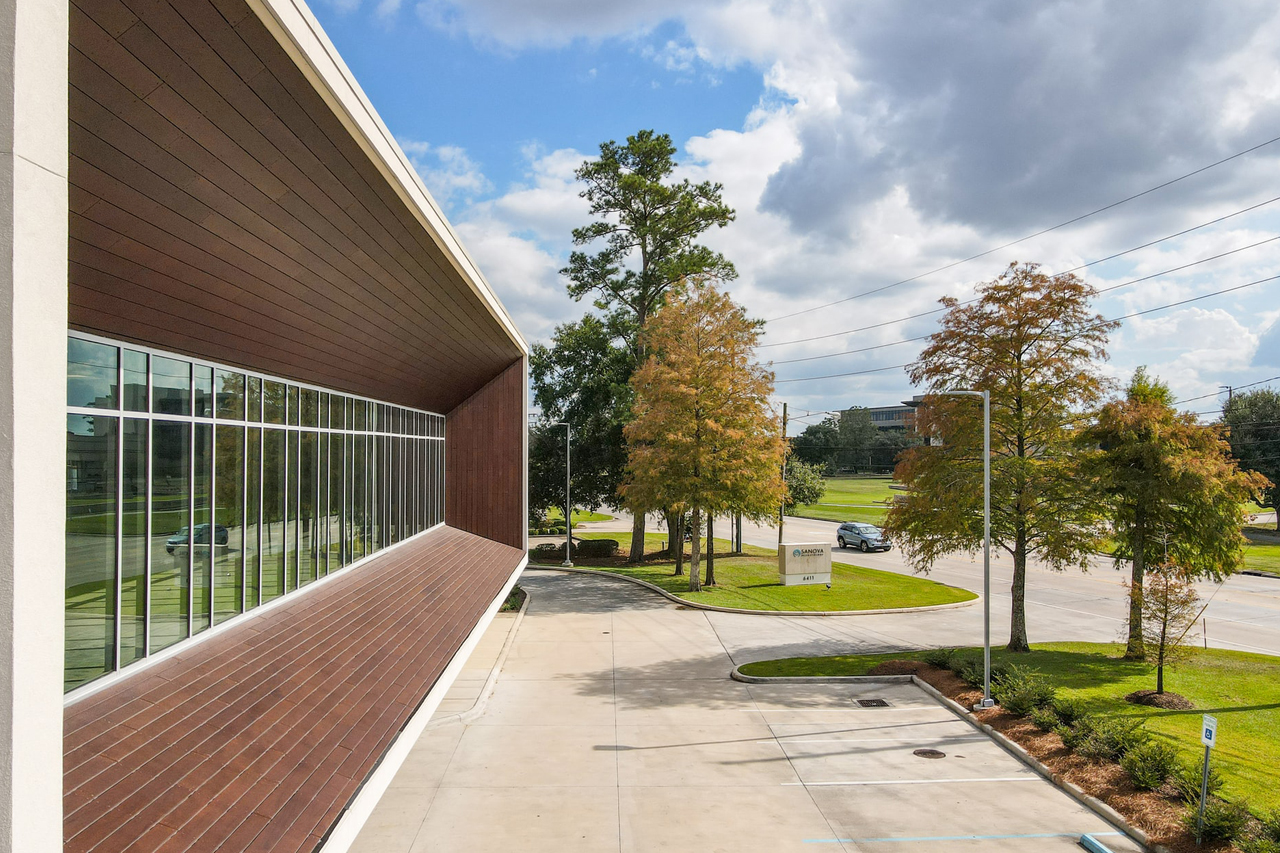 Baton Rouge, the state capital of Louisiana, has numerous events, festivals, activities, and sites of interest. You'll find several enjoyable activities in this city without even driving your car.
You'll see all of the historical and cultural sites that Louisiana's Capital Area offers, whether you are new to the city or just exploring your backyard! Check out the city's nightlife, shopping, cultural scene, and other attractions if you want to go out and about in the Red Stick.
Not every entertainment is car-dependent. Thus, I compiled a list of things to do in Baton Rouge without a car. Whether you're looking for something to do in Baton Rouge today or for a long weekend, the ideas on this list can assist.
1. North Sherwood Forest Community Park
The North Sherwood Forest Community Park has something to offer from the young to the seniors at heart. This park seems to have been revitalized and transformed into a stunning recreational location.
This park is fantastic.
Outside, you can walk or bike along North Sherwood's trails, go fishing on a summer day, or take your kids to the indoor playground.
A very excellent and well-kept spray ground with playground equipment surrounds the park as a magnificent feature. Around the spray ground, there are several sitting spots, some exposed to the sun and some shaded by latticework structures.
The park contains a moon-shaped lake with a promenade that runs across it, similar to a Riverwalk or boardwalk. There is a fishing pier on one side of the lake, and on the walkway, there is a fishing protrusion.
Throughout the park, there are several public bathrooms and drinking faucets. Also, there are several grassy spots where you can play soccer or smash baseballs.
My favorite feature is a calisthenics workout room with Stairmaster elliptical leg machines, dip bars, pull-up bars, and sit-up benches.
Another great feature is a large, covered sandbox area with seats for parents to relax while their children play.
If you have the opportunity to visit this park, do so because you won't regret it.
2. Red Stick Farmers Market
Visit the Red Stick Farmers Market to support and give back to the Baton Rouge neighborhood. Local farmers and producers offer fruits, vegetables, and seasonal goods at this open-air market. You can sample food, buy meals, or walk around to discover new things.
Saturdays in Baton Rouge find me at Red Stick Farmers Market more often than any other location. The Red Stick Farmers Market will be your happy rainbow regardless of the weather. You must check it out immediately, and you can thank me afterward!
Fresh and local fruit, microgreens, meats, cheeses, pieces of bread, hummus, jams/jellies/preserves, baked goods, olive oil, honey, and other hidden gems are available here. Oh, did I mention that I like the free samples?
Obtain Paw Gaylon's hickory-smoked link sausage from Curter's, my favorite seller from the Main Street Market, if you can only purchase one item (indoors). Feel free to taste the sausage before purchasing if you don't trust me. There are more high-quality beef options available.
If you could only purchase one dessert, make it one of Frances Chauvin's Blue Ribbon pies!
Walk and enjoy the fresh air on a beautiful Saturday morning at the Red Stick Farmers Market to explore the seasonal fruit and treats. Vendors will greet you with a warm smile and brighten your day.
3. Highland Road Park Observatory
Spend a few hours at the reflecting telescopes at the Highland Road Park Observatory. You can go to free events like viewings of the sun, the evening sky, and planets.
Louisiana State University (LSU) physics and astronomy professors and graduate students give free, fun, and family-friendly talks and sky tours at the Highland Road Park Observatory.
I've been there twice and had a great time both times. The lessons are about a different subject, which you can find on their website. There is also coffee, which makes the whole thing feel very cozy.
They also have a lot of summer day camps and activities for kids.
We were able to see Saturn and its five moons. The view was so clear, and it's hard to believe. I highly recommend this.
4. LSU Rural Life Museum
The LSU Rural Life Museum is probably one of the most excellent museums I've ever seen, with a well-curated collection of various relics and stuff. We had a fantastic day here, and the time and small admission fee were well worth it.
The museum's staff is fantastic and very informed! Get some information on the overseers' home and the architecture of the other buildings on the grounds if you get the opportunity. We didn't take a formal tour or anything, but we learned a lot simply by asking a few questions!
The inside exhibitions are fantastic and educational, but the outside constructions are breathtaking. Our favorites were the overseers' home, slave houses, pioneer cabin, and the black church.
They have an enormous collection of carriages, hearses, and even coffins! You can walk many of the buildings inside to feel how people lived back then.
We were weary, so we didn't visit the Windrush gardens or hike any of the trails, but we'll be back!
5. Magnolia Mound
Magnolia Mound is a tiny plantation site, so it shouldn't take you more than an hour to go around. You can take a guided tour or explore the grounds on your own.
The plantation's architecture reflects the influence of the West Indies and early French inhabitants in Louisiana.
The primary residence was stunning. The furniture and decor were attractive. You genuinely feel what life was like here so long ago.
I have to say, the women that work at the visitors center were exceptionally kind. They were adorable and helpful and quite informed about the area. They will address any inquiries you may have.
Overall, it was a pleasant experience, and I will bring my friends here next visit!
6. Louisiana Art & Science Museum
The art and science galleries of the Louisiana Art and Scientific Museum (LASM) are accessible on the first Sunday of each month. You can visit their planetarium and participate in talks, conferences, courses, camps, etc. Stargazing is one of their pastimes, as is an annual gala with a rotating art display.
I've been to LASM many times, always enjoying the exhibits and particularly attracted in by the mummy who lives there permanently.
They include several entertaining and interactive space facts, explorer history, stone fossils, and a whole dinosaur skull.
A magnificent Iridescence exhibit with various beetles and butterflies and other color and light displays is now on show.
We went to the planetarium after seeing the art and science sections of the museum to see a program about American music. It was an excellent instructional presentation with tons of beautiful music centered on our area and famous artists who developed jazz and blues.
The whole staff was kind and accommodating.
LASM should be on everyone's bucket list!
7. Bluebonnet Swamp Nature Center
The Bluebonnet Swamp Nature Center is a vital institution committed to teaching, conserving, and enjoying the Louisiana wetlands, with a 103-acre property. The main structure has live animal exhibitions, natural relics, photographic presentations, and pathways.
It is a fantastic location for experiencing nature. We went on a beautiful, cold day and had a great time. The swamp had a boardwalk.
There is an owl nesting spot with warnings advising visitors not to stay too long to avoid disturbing the birds.
Flowers bloomed here and there.
Hummingbirds, cardinals, sparrows, butterflies, and a snake were among the creatures we encountered.
The gift shop is adequate. Rental facilities are available for parties and gatherings. The paths are excellent for bird watching, especially if you wish to view Bard Owls.
Aside from those, I like the staff here! They are knowledgeable and provide several activities and events for people of all ages!
8. Mike the Tiger Habitat
In LSU's multi-million-dollar facilities, meet Mike, the tiger. Say hello to the university's mascot, a 15,000-square-foot residence with a waterfall, pond, and plants.
You'll witness Mike running around the green areas, playing on the log, lounging in the sun, and slipping across the lake as others take photographs. He is enjoying a large meal and rolling on the grass.
Mike has been napping in a shady corner of the habitat for most of the time I've been here, but he's as active as any massive cat on a good day. He's a beauty in his stripes, and he doesn't seem hungry.
Best of all, it's free and directly across the street from Tiger Stadium. It's pretty quiet during most weekdays and the off-season. Even if you don't know anything about LSU, a stop here is necessary for first-time visitors to Baton Rouge.
Mike, the Tiger Habitat is always worthwhile to visit!
9. Tin Roof Brewery
Tin Roof Brewery offers a free tour where you can sample fresh, local beer. It features the best American and European malts and five standard beers. They also make seasonal beers, ideal for beer fans.
It is an excellent brewery near to school in Baton Rouge. The beer will not disappoint first-time visitors here on a business vacation.
They offer a fine assortment at reasonable costs. Some are sitting inside near the bar, but there are more outdoors on the patio. Also, directly to the left of the bar is their goods wall.
The blackberry Berliner Weiss was the particular favorite I sampled. It was silky smooth and sweet, but not too so. Their IPA samples were also quite lovely. I also noted specials and themes every night and a food truck.
Overall, a pleasant spot with tasty beers. I'll probably return when I'm in the neighborhood.
10. Burbank Dog Park
Burbank Dog Park has a range of dog-friendly play areas. The park has a splash pad, separate fenced-in sections for small and big dogs, and a walking track.
This dog park appeals to me. You and your dog will enjoy the water fountains, a bathing station, a pavilion, seats, walking trails, a fenced-in swim area, a fenced-in retriever training pond, a fenced-in agility course, and separate spaces for little and big dogs here. They also have biodegradable garbage bags.
Even if your dog doesn't go to the splash area, it will become muddy and wet since there is a gigantic mud pit amid the large dog area. Bring some soap and a towel!
Because there isn't much shade, use sunscreen as well.
11. BREC Perkins Road Community Park
Extreme Sports Park at BREC Perkins Road Community Park. You'll have the Skate Park and BMX Raceway, a rock climbing wall, a community playground, a tennis court, and walking, skating, and biking paths.
This park has a few features that set it apart from other Baton Rouge parks. First, the location is ideal because you can stroll over to Rum House, Olive, or Twist for some fantastic meals after a day here.
It is excellent for a run, and a paved walkway runs around the park. It should take you 1.5 to 2 miles. In addition, at the park's south end, another mostly paved and partially unpaved trail leads west. Depending on what you want to do with it, you can add 1.5 to 2.5 miles here.
The rock climbing section is my favorite part of the park. It's entertaining to watch. It gives me shivers to witness someone climb to the top for the first time! The glow of achievement is contagious.
The park seems to be entirely secure, and people are usually smiling. In addition to the indoor space and stadium, it has a playground and a cycling track.
12. Louisiana's Old State Capitol
Louisiana's Old State Capitol, rather than being a simple old structure, resembles a castle. It has a museum with multimedia displays detailing the events and people that shaped Louisiana and an exhibit on the building's ghosts.
We came here after seeing the contemporary state capital building, which wowed us with the quality of the displays and the architecture.
I learned a lot about Huey Long and Baton Rouge. I liked how they mentioned the black population and life in Baton Rouge.
On the second floor, the stairway and glasswork were beautiful! A wedding was getting ready when we were there, and I can tell why this site is so popular with such events.
The riverside plaza is also nearby.
Worth a visit if you're in the area!
Check out these attractions if you ever find yourself in Baton Rouge, Louisiana. Even if you don't have a car, most of them are easily accessible.
Thank you for giving me the time to read my list. I would love to hear about your trip to these fantastic Baton Rouge locations. Please leave a comment if you have anything to contribute or know of any sites I should add.
Enjoy your Baton Rouge trip!