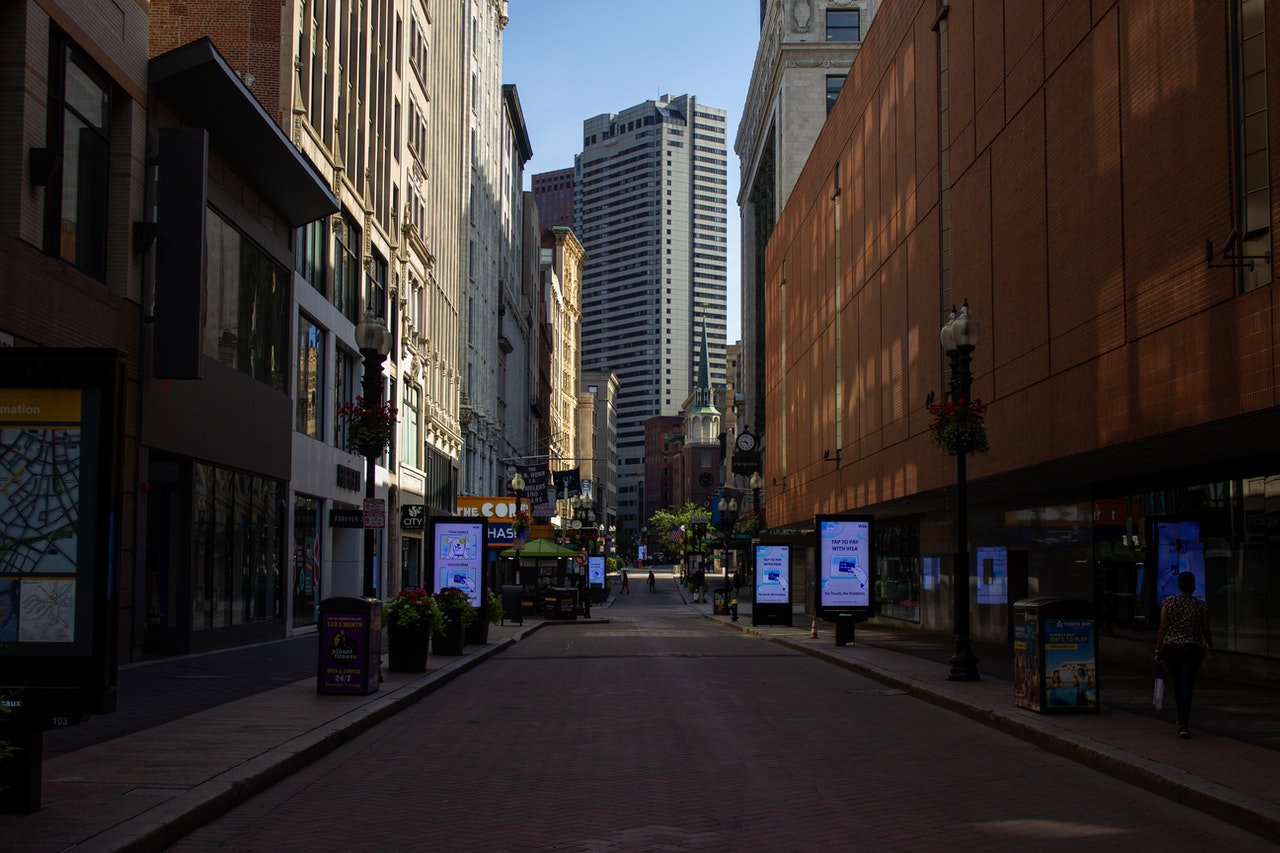 I am sure you will want to stop in Boston, Massachusetts, for your northeastern trip. Here is why: the metropolis is a prominent educational hub and a popular tourism destination.
This small community is very pleasing for housing Harvard Medical School, The Boston Conservatory, Fenway Park, and The Boston Marathon. However, there are a lot of local favorites still that are indeed noteworthy.
Boston is only 89.62 square miles in size and is unquestionably a walking metropolis that is easy to travel on foot or by bus and train. It is not necessary to have a car at this location. What you need here is the motivation to come over and visit the city's downtown, financial district lane, and other neighboring streets.
So, if you're excited to come over, we've put together a list of the most incredible things to do in this neighborhood to make your vacation more enjoyable.
1. Isabella Stewart Gardner Museum
In the lane of Evans Way in Boston, there is an iconic museum that is worth visiting.
The Isabella Stewart Gardner Museum, which has been around since 1903, is a well-known city gem. This abode is Isabella Stewart's home, and it houses paintings, statues, textiles, antiques, and decorative arts from civilizations stretching three centuries.
It's one of the places I've always wanted to see. When you enter the area, you will notice three house floors with galleries, and the fourth floor was her personal space. By the way, for every notable painting in the museum, Isabella Stewart purchased it herself.
Isabella Stewart Gardner Museum's highlight was the beautiful courtyard; however, no one is allowed in it, so you need to appreciate the space from any angle. Overall, this area screams a timeless beauty. If you want to come here without waiting in line, you should make a reservation ahead of time.
2. Franklin Park Zoo
Another spectacle that Boston has to offer is in the vicinity of Franklin Park, just around four miles from the downtown area.
Among the city animal habitat in Massachusetts, Franklin Park Zoo is a town gem. This 72-acre site is home to the signature Tropical Forest with hundreds of remarkable species and beautiful landscapes.
I came across this urban zoo on the weekend, and the venue is not overly crowded. One of the best deals here is that you can see animals like Gorillas and even lions face to face from the glass viewing station through their indoor exhibit.
Technically, since this is a more miniature zoo, you can see everything in two hours. For 21 age up, there are beers and foods for the Ale & Tails event. Plus, in wintertime, you can witness the Boston Lantern Festival. This place is still one of the best spots when you happen to check Boston.
3. Coit Observatory
If you love astronomy and heading over to Boston, do make a stop at one of the best observation venues in town.
Boston University owns Coit Observatory and the astronomical venue on the roof deck of the College of Art and Sciences. Academic and professional astronomy classes at Boston University utilize this facility and observe the Boston University Astronomical Society programs.
Though it is not open all day, the Coit Observatory runs publicly if the sky is clear, plus the weather is fine. I was lucky enough to have these conditions, get to the facility's top, and observe the stars.
The night sky was excellent, and I saw different astronomical bodies through their 8-inch Schmidt-Cassegrain telescopes. Their astronomical wing contains much information about heavenly objects on your way to the top.
If you want to go on a unique night trip, you should at the very least keep an eye on the weather.
4. Boston Foodie Tours
Food lovers will ultimately appreciate visiting Boston because of the Boston Food Tours. This unique activity is perfect for those people who love walking along with dining spaces and getting the best staple these local favorites offer.
The tour starts from North End, Little Italy, and Beacon Hill, and you get to know the history and tales of every establishment included in your trip. I am a food fanatic, so I did not miss this one.
The tour guide Audrey, who happens to be the owner, is a certified Bostonian and a hometown food enthusiast. We began the journey at the Boston Public Market, which was a fantastic location loaded with food and goods. I sampled one of the Boston specialties, the most delectable lobster rolls.
Scampo, Bacco, Flour Bakery, Beacon Hill Chocolates, and Legend Seafood were the restaurants we explored. So, if you enjoy both food and tours, the Boston Foodie Tours is the best option here.
5. Trapology Boston
Downtown Boston will not run out of fun activities for everyone, especially those who want to have a unique adventure game.
The Trapology Boston, located just off Tremont Street, is a locally operated actual action escape game that provides an interactive environment for you and your friends to beat the clock and flee the scene.
My friends are ecstatic to visit Boston and try Trapology. There are eight themed games to pick from, so we chose Crush Depth and were taken aback. We headed straight to the second floor, and such pleasant people welcomed us.
The production quality of the chamber was reasonably sensible, and the activity was tricky, but we succeeded in escaping. I want to try "The Retreat" next time. Overall, this is the most remarkable escape room experience we've done, and if you are wondering if we'll return. Yes, without a doubt.
6. TD Garden
Celtics supporters usually enjoy going to the TD Garden to watch their beloved NBA team play. This space is also one of the easiest to get to by walking or utilizing public transportation, so no car is required.
The TD Garden is one of Boston's hotspots, drawing thousands of people to its establishment, especially when the Boston Celtics play rival NBA teams. I got to see one of these matches, and it was a lot of fun.
Given the Celtics' homecourt advantage, the building always comes alive when the home team scores. There are often other events held there, such as Bruins matches or concerts. The balcony-level nachos never fail, so there is always something good to eat if you feel hungry.
Overall, it's a pleasant sports atmosphere, and you get the sweetest smile when the home team wins.
7. Boxaroo
You do not need to get far from any place near downtown Boston to experience another exciting escape game because there is one in this area.
Boxaroo opened its doors to the public in March 2016 and is a unique room escape adventure offering a different take on this flee game. All you need is a companion or group of people to experience great fun. I did go with my peers who love to do escape games. We tried doing the Storyteller's secret, and we had a blast.
The activity was tricky, and the dim light made the scenario a little eerie, but we made it out in less than an hour, or it was almost time out. The management put a lot of effort into these puzzles, and it was satisfying. Overall, Boxaroo is among the finest discoveries in downtown Boston.
8. Wally's Cafe
Boston has one of the oldest family Jazz Clubs right off Massachusetts Avenue, easily accessible by public transportation and even walkable.
Wally's Café is a family-owned and operated pub and restaurant featuring live music almost every week. The bands that perform at the club on a nightly basis are primarily young and budding musicians.
This club's atmosphere and music will take your breath away. Every time I visit Boston, I make a point of stopping at this café. You'd never guess the musicians aren't professionals because they're so good at doing their craft.
If you want to listen to calm jazz music while drinking margaritas or other cocktail drinks, Wally's Café is the place to go. One important thing about this location is that it can become a little too packed on weekends, but you can still snag a seat; be prepared to see people all over the place.
9. Arnold Arboretum
The heart of Boston is home to one of the most incredible natural preserves that you should see if you visit the city.
The Arnold Arboretum is a 281-acre preservation space owned by Harvard University and the city of Boston. The location features one of the best-recorded collections of temperate woody plants, with biodiversity around eastern North America and eastern Asia.
A tall Dawn Redwood by the entryway will greet you when you arrive. I appreciate this site because each area is exciting, having inscriptions in each division, such as the succulents' part, the maple branch, etc.
There were occasional live insect presentations with impressive demos, and the attendant working there was knowledgeable. It was all free and fantastic pleasure. So, if you're looking for a tremendous site to go about with plenty of photo opportunities, Arnold Arboretum should be on your list.
10. Howl at the Moon Boston
If you are walking around Boston's financial district and searching for something fun to do, then head over to Howl at the Moon Boston.
This well-known bar and music venue is in the middle of the city at 184 High Street. However, this bar only accepts clients over the age of 21.
We went to this bar a few weeks ago with some buddies and had a great time. The live band performs notable tunes that help bring the mood to life. You can even request your favorite music, and the band will perform it live for you.
This spot is a great venue to unwind and get some drinks before heading home and a good one for visitors. We were fortunate that the Howl at The Moon at that time was not overly crowded. We ordered their famous bucket, strawberry shortcake shots, and beers. It was a fun time.
11. Boston Public Garden
The Boston Public Garden is among the city's most accessible public places near Back Bay.
Boston's enormous park is close to Boston Common and is part of the Emerald Necklace Park system. This space is among the most visited public places in the city, and you need to see it too.
I came here to see the big pond. The 4-acre pond is home to many ducks and one or more swans during the summer months. The Swan Boats, which I tried and had a terrific time on, are a popular tourist attraction in this large spot.
Come for a walk and enjoy the lengthy morning and evening stroll. There are also numerous statues and a permanent flower garden, including roses, flowering shrubs, and bulbs. Plus, structures and figures are abundant in the southern end of the Boston Public Park.
12. Massachusetts Bay Lines
Your trip to Boston is not solid unless you take a unique and enjoyable boat along the bay line.
Massachusetts Bay Lines is a locally owned and operated company in Boston Harbor and Massachusetts Bay. They seek to amuse their guests and provide the chance to enjoy Boston Harbor and Massachusetts Bay to the fullest by using their fleet of vessels as unique entertainment venues.
I was ecstatic to obtain the Groupon for the sunset cruise, which never let me down. The scene was breathtaking, and I met an equally warm and welcoming group.
The staff is excellent, and there is a free beer sample before you commit to a whole can. Foldable chairs provide seating for approximately 40-50 individuals on the top deck to witness a fantastic sun setting. I love the view, and the Massachusetts Bay Lines will be on my must-see list whenever I visit Boston.
13. Improv Asylum
Let's round out your amazing Boston trip with an ultimate and one-of-a-kind entertainment that will have you laughing out loud.
Improv Asylum on Hanover Street in Boston's North End is an improv troupe that performs comedic sketches. This area, which opened in May 1998, is open practically every day.
The space is open to all ages, and I watched a 10 pm live show and saw some teenagers joining the crowd. Performers are very well doing their craft, and I was hilariously laughing the whole time because of their skits. The show never disappoints. In addition, they serve beer and cocktails in the lobby, which was a pleasant touch.
The correct audience and replies can make the show even more entertaining. Overall, if you want to have a wonderful time and be stress-free, come to the Improv Asylum in Boston.
So, we summed up a list of the most important things to do in Boston without requiring you to own or hire a car. These are the ones that are perfectly convenient for you to go, plus less crowded with more outstanding quality.
These are the best discoveries we have found, and we hope you will browse our curated checklists.
If you want to contribute something to our list, please leave a message in our comment section to know if there are any more exciting things to do in Boston that we should add to our best deals.