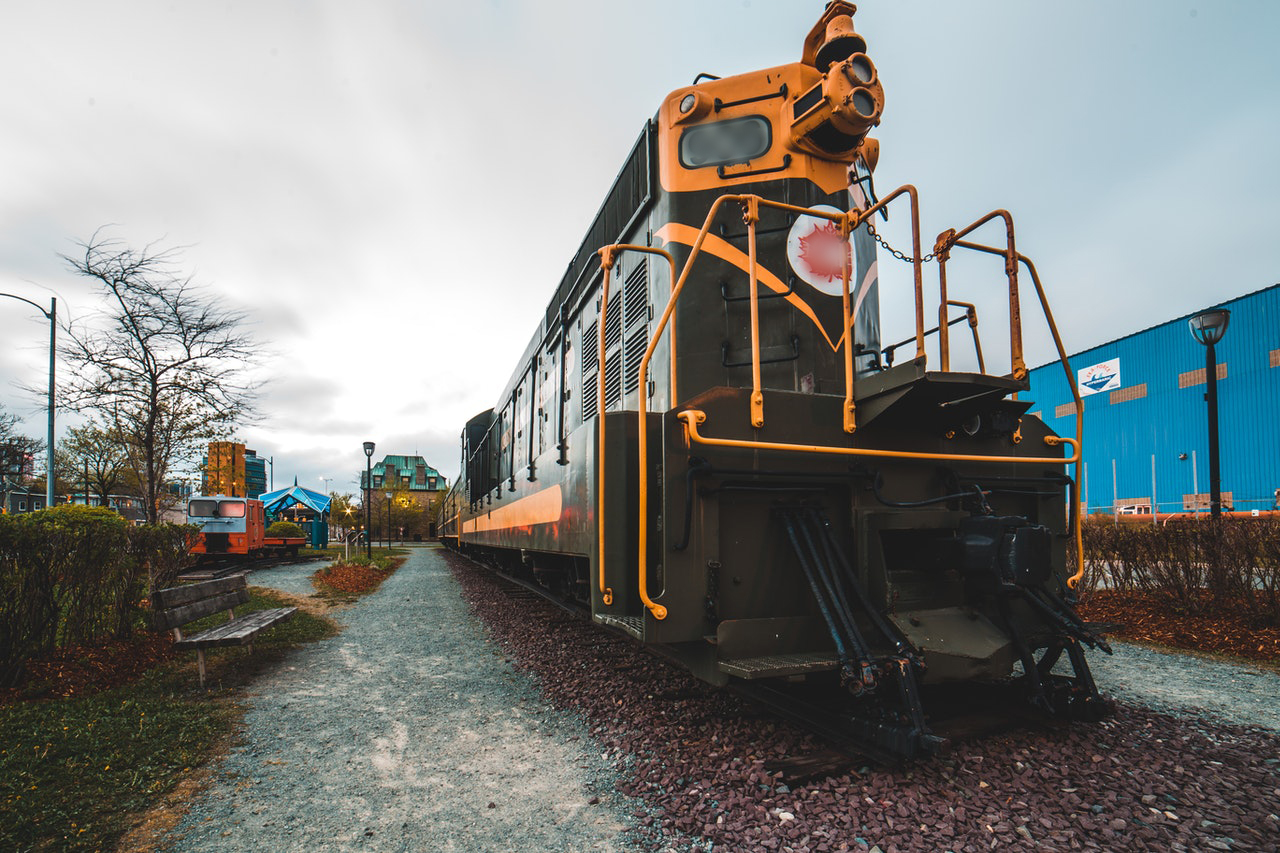 Chandler is a city in Arizona home to many unique museums, fun activities, and a lot of performing arts.
Chandler is a suburb of Phoenix where the tourist destinations range from a horseback riding afternoon at Kolk Equestrian Center to a visit to the Arizona Railway Museum.
Aside from these, there are other educational centers, parks, and many more.
Getting around Chandler is convenient.
Whether you have a car, going from one tourist site to another is easy. You can either walk or take public transportation, and you are good to go.
Here, I will provide you with 12 of the best attractions in Chandler.
Read on to find out.
1. Arizona Railway Museum
Have you ever thought about how it was to travel by rail in the past?
Imagine no further because The Railway Museum can offer you a fantastic look at how folks used to travel by train in the past.
Visiting the museum is a fantastic experience, especially if you have kids.
The museum focuses on every railroad you can find in the Southwestern parts of the country.
Upon entering the museum, you will immediately experience railroad travels of the past.
You will be seeing a wide variety of artifacts and old railroad cars. There is a dining car, a passenger car, and even a horse car.
Your kids will, for sure, have fun ringing the steam locomotive bell.
The museum also comes with some well-informed staff who will be happy to answer your questions about railways.
2. Chandler Center for the Arts
The downtown area of Chandler has some of the most fantastic tourist sites you can find in the city.
One of these is the Chandler Center for the Arts.
The center can seat about 1,500 people inside. It has a theater that presents various shows, plays, and presentations.
There are also exhibitions of virtual arts and media all year round.
The center is one of the most popular destinations when in Chandler. It also functions as the arts center for Chandler.
Aside from that, it is the theater used by Chandler High School.
There are rotating exhibits and displays. More than 350 local and regional artists have their creations displayed here.
Most of the exhibits are at the Exhibition Hall and Vision Gallery.
Here, you will find various media like ceramics, textiles, paintings, and sculptures. There are also artworks made of glass and metal.
3. Chandler Fashion Center
The Chandler Fashion Center is the second-largest shopping center of its kind in Phoenix.
And it shows!
There are shops, restaurants, and beauty salons that can take most of your afternoon away. Despite its size, the mall is easy to navigate.
Each shop, restaurant, and other establishment have been strategically arranged.
In summary, the large department stores are all under the same roof. It would be easy for you to find a store or a shop when you need one.
The mall is easy to walk around in, too. The flooring is spotless.
The temperature is cool.
Plus, there is a food court with sit-down restaurants. There is also a convenient play area for your kids, making this an excellent experience for the whole family.
And hey, you will find Cheesecake Factory here.
You better drop by when you are here.
4.Koli Equestrian Center
If horseback riding is your cup of tea, you should visit the Koli Equestrian Center.
The center offers riding adventures for riders of all levels.
You might think that an equestrian center should be far from the city. But you're mistaken.
When I visited the place, it was only a few minutes away from downtown Chandler. The location is right beside the Gila River Indian Reservation.
The center provides its visitors with beautiful landscapes and breathtaking views—all these sceneries while on horseback.
You can also take guided tours. There are also private, and group rides. Plus, the center offers wagon rides.
The center is also open for special events.
If you are new to horseback riding, there is no need to worry.
Several experienced wranglers will take care of you every step of the way.
The wranglers can help you pair with suitable horses. They can also guide you on rides around the ranch.
Before you start the ride, a discussion on safety will happen. A briefing on desert trails, the location of sunrise or sunset, and beautiful landscapes will take place.
The staff will also brief you on the different flora and fauna you will find.
The center can host birthday parties with a cowboy (or cowgirl) theme if your little ones ask for it.
They also provide Horsemanship 101 courses and hayrides for visitors of all ages.
5. Desert Breeze Park
A day at the Desert Breeze Park is perfect, especially when you are out with your family and kids.
The kids would, for sure, enjoy everything on offer here. There are train rides around the park. There is also a lake with plenty of fish and ducks to feed.
While kids usually enjoy these activities, it is undeniable that even adults love doing these things.
There is also a fun flash pad available in the area. And when all you want to do is watch, there are also areas with shade for you.
There are picnic areas, a baseball field, tennis courts, and bike rentals for those with active lifestyles.
At Desert Breeze Park, there will always be something for everyone.
6. Environmental Education Center
The Environmental Education Center (EEC) in Chandler provides its guests with various educational programs.
The programs tackle nature, wildlife, natural sciences, general outdoor activities, health, and fitness.
Located at the Veterans Oasis Park, the center is enormous. It has an area of 113 acres and presents its visitors with beautiful desert landscapes.
Visiting the center allows guests to get inspiration, encouragement, and education about the environment.
If you wonder what an educational activity in Chandler is, consider visiting the center.
The ECC has several classrooms. There are also pavilion spaces that mostly hold exhibits. And finally, a display of wildlife is also available that visitors can see and explore.
The ECC also holds events.
Some of the most notable events are Earth Day celebrations, Arbor Day, and the Sonoran Sunset Series.
I also love the Dragonfly and Butterfly Bash, the Chandler Scout Jamboree, and the Fall Fishing Clinic.
And while you are at ECC, you can also swing by The Veterans Oasis Park. We will talk about that later.
7. White Horse Pass Motorsports Park
Have fun while watching road racing!
You can do that here at the White Horse Pass Motorsports Park.
The park has a quarter of a mile of the dragstrip—the motorsports park ticks all the boxes of an ideal vacation for a motorsports fan.
The facility has off-road tracks and a lot more. It is also a well-run track. And most important of all, it also comes at a lower price.
You might be wondering where the name came from.
Herds and herds of wild horses would roam the Gila River floodplains in the past. It lasted for many centuries.
The inspiration for the name, the Wild Horse Pass, came from here.
8. Aji Spa
The five-star Sheraton Wild Horse Pass Resort and Spa is a gem of a destination in Chandler.
Here is Aji Spa.
Aji Spa is a spa and wellness center that provides its guests with a wide range of authentic Native American spa services.
After all that roaming around, a relaxing afternoon (or evening) would be fitting.
Aji Spa got its name from Aji Mountain in the Gila River Indian Community.
Translated to English, it means sanctuary. And yes, the spa lives up to its name and high expectations.
Its core has strong influences from the ancient Pima and Maricopa cultures. Its interiors and architectural makeup echo these influences from design, decor, and artworks.
The spa provides facials, massages, nail and skin packages, and other spa treatments.
An exclusive Indigenous Collection also features treatments designed by Pima and Maricopa Cultural Caretakers.
These are Ho'ishp which is a sacred prickly pear body treatment. They also do Pina Medicine Massage and Ongam Hobin or heavenly salt wrap.
Also, the spa caters to a wide range of spa services for gentlemen, salon services, and even makeup applications during special occasions.
9. Rawhide Western Town and Steakhouse
If you are in the mood for some wild West, look no further than the Rawhide Western Town and Steakhouse.
The attraction is a replica of the 1880 frontier town. It has a shooting gallery, fun shops, and many great Western-type shirts and toys.
Of course, there is a gift shop in the vicinity. And as the name itself implies, a steakhouse is also there to keep you full all day long.
The steakhouse has everything delicious. It has all the steakhouse staples, such as mouth-watering barbeque and some yummy mesquite-grilled steaks.
You also get to enjoy some authentic sounds while in the steakhouse.
Your family will love being here.
And before I forget, the dessert here is free!
10. Tumbleweed Recreation Center
TRC or the Tumbleweed Recreation Center is a facility that can provide you and your family with an afternoon of fun.
It features a wide range of sports facilities, games areas, classes, activities, and events that suit visitors of all ages.
For instance, it has an indoor running track. There is also a state-of-the-art gym and a couple of racquetball courts.
The facility includes a dance studio, several locker rooms, and changing facilities.
If you wonder about the center's offerings, it has classes and programs that include dance and exercise.
Once in a while, the center also holds summer camps, youth programs, and a Child Watch program.
The Child Watch program allows parents to enjoy a bit of exercise while the center keeps their kids safe.
11. Veterans Oasis Park
Veterans Oasis Park features a wide variety of diverse flora and fauna, all living in lush wetlands and arid environments.
There are also many options for outdoor activities like hiking and biking. The park has equestrian trails and some shaded picnic areas, too.
Finally, an outdoor amphitheater is available at the park. There is a learning-oriented playspace for your kids and a habitat for butterflies and hummingbirds.
12. Burst of Butterflies Paint your Own Pottery
Right smack at downtown Chandler is another exciting and unique activity to try.
Burst of Butterflies Paint your Own Pottery provides guests with various canvas, ceramic, and porcelain classes.
There are also pottery classes onsite.
Created to be an outlet for creativity and support local arts and culture, the studio conducts pottery-based classes.
There is also an array of art classes available, including canvas painting, candle making, and glass fusion.
There are classes specified for different age groups. Courses can be for couples or singles. There are also group classes available.
Outside the property is a patio that is ideal and inspiring to do your painting.
Generally, you have to book your classes in advance. But you can also walk in and join a class if there are slots available.
But to be safe, it is better to call ahead of time.
—
Chandler is a charming city.
With or without a car, you can easily explore its tourist destinations without hassle.
What I like about Chandler is the overflowing number of outdoor activities.
However, if being outdoors is not for you, you can head to their museums, centers, and other educational institutions.
Have you been to Chandler?
Which attraction is your favorite?
Let us talk in the comments section.