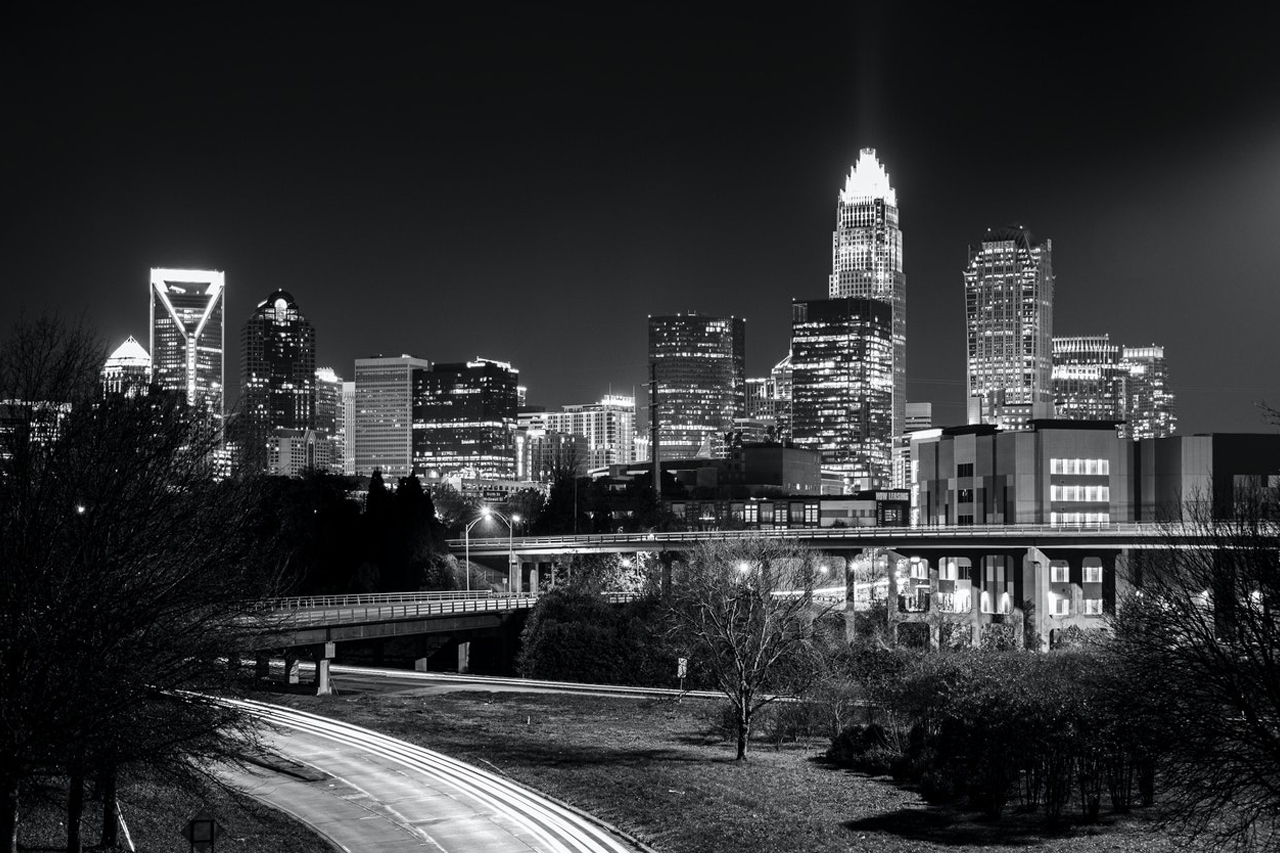 Charlotte boasts green spaces, several places fit for wedding venues, tours, and attraction parks without entrance fees.
The city has a diverse selection of museums and restaurants.
In a nutshell, Charlotte is a city worth visiting any time of the year.
The advantage is that these attractions are near each other most of the time. When visiting, you can walk from one attraction to another.
And if you need a ride, the public transport system in Charlotte is reliable to take you from one place to another in a few minutes.
An example of a Charlotte attraction is the Mint Museum. It is the oldest art museum in the state. You can also watch a theater performance at ImaginOn.
There are beaches, waterfalls, and a lot more.
But since we are focusing on tourist sites that do not require so much as a walk and a bus ride, I did not include them.
Below are twelve of my favorite destinations in Charlotte when without a car.
Ready?
Let's get started.
1. Wing Haven Gardens and Bird Sanctuary
Established in 1927 by Elizabeth and Edwin Clarkson, the area was eventually donated to the Wing Haven Foundation.
The bird sanctuary (and the garden that goes with it) is a beautiful public space. It is also open all year round.
The well-kept gardens of the Wing Haven Gardens and Bird Sanctuary resemble the Cross of Lorraine.
It has shorter perpendicular paths that cross a longer central path.
The garden is home to several ornamental trees, shrubs, and flowers. There are also pools, fountains, sculptures, and an English sundial that dates back to 1705.
What amazes me every time is how beautifully-preserved the sundial is.
Within the gardens, you will also find a statue of Saint Fiacre, the patron saint of gardeners. There is also a poem here by the Japanese pacifist Toyohiko Kagawa.
The garden and bird sanctuary are beautiful places to visit in Charlotte.
Make sure to find the time when you are in town.
2. The Billy Graham Library
The late Reverend Billy Graham is one of the most famous personalities from Charlotte, North Carolina.
His evangelism during the 20th century made him one of the most influential in his community.
The library has its focuses on the late Reverend Graham and his work. The Billy Graham Library has all of these works documented from start to finish. The library will let you understand how his influence came about.
The complex is near the home where Graham grew up. The highlight is the library which, as previously mentioned, can give you enough insights into how he became a legendary pastor.
Around the building is an area that is as beautiful as Graham's works.
And in case you go hungry, there is also a nice restaurant in the area.
Coming here is an enlightening experience. And the best thing about your visit is because it comes at no cost.
The entrance to the site is free. There is also a tour, but it comes at a low cost. Or, if you want to explore the area yourself, you can do so.
3. The Mint Museum
Right at the front of the arts and culture scene of Charlotte, North Carolina, is The Mint Museum.
Over the years, the museum inspired artists to elevate their creativity. The museum's art displays are exceptional.
The Mint Museum is also the oldest art museum in North Carolina. It houses a large number of significant pieces of art.
The museum also has two locations in the city. One area is in Uptown, while the other Mint Museum is in Randolph.
When it comes to its incredible collections, the museum in Randolph has a significant collection related to European and African art. There are also displays on ancient American art, ceramics, and decorative arts.
The Mint Museum in Uptown has exceptional American, European, and contemporary art displays.
Both museums offer guided tours of the permanent collections housed in both buildings. The same is true for special exhibitions and presentations all year round.
If you think of something to do with your young ones, visiting the museum is great.
4. Merchant & Trade
When you are new in town, there is nothing as satisfying as finding the best bar.
In Charlotte, we are talking about Merchant & Trade.
Perched on top of the Kimpton Hotel in Uptown Charlotte is the bar. It is highly refined, original, and fun.
This part of Charlotte is the central business district. You might want to call this place the city's downtown area.
While here, you can grab a drink like usual. Or you can enjoy the bar's fantastic menu. Its cocktails include drinks like "It's Always a Party" and "The Velvet Slipper."
Plus, the food here is exceptional. For instance, the lobster gyoza and filet sliders are to die for.
Merchant & Trade imposes a dress code on its guests. It is a classy bar downtown, anyway. So, the dress code is something you should expect. But before your visit, make sure to dress up.
Going to the bar should be enticing when you look for something to do in Charlotte.
5. Carolinas Aviation Museum
Located at the Charlotte Douglas International Airport is the Carolinas Aviation Museum.
The museum dedicates itself to educating its visitors on the critical role of aviation in the community.
Founded in 1992 by Floyd and Lois Wilson, the museum aims to preserve aviation heritage. It has a collection that spans 50 stationary aircraft and smaller historical items related to aviation.
It also has an aircraft that still operates like the B-17, B-24, B-29, and the Berlin C-54.
The museum is also home to a library that is more extensive than any other.
For example, its Dolph Overton Aviation Library has more than 9,000 volumes. The Bat Cave Storage and Restoration Facility also has extensive collections.
Aside from the library and the exhibits, the museum has other educational displays, programs, and activities. The museum is also an excellent resource for classroom learning.
6. U.S. National Whitewater Center
A thrill-seeker would enjoy a visit to the U.S. National Whitewater Center.
This tourist destination in Charlotte provides its guests with an unmatched artificial whitewater rafting experience.
Aside from the whitewater experience, there are also other activities available here. Some examples are rafting, hiking, or biking. You can also choose to go kayaking during your visit.
What I love here, however, is paddleboarding. Yes, that is available at this destination. And if zip lining is your thing, you are in for a good ride.
The U.S. National Whitewater Center is a tourist attraction suited for family members and friends. When coming over, I am sure you will have beautiful memories to cherish for years to come.
7. Feast Food Tours
FEAST Food Tours is a culinary activity handled by Kristi Martin and her company.
The food tours take you to some of the best restaurants Charlotte offers. The food tours are not just with restaurants but in some eateries, too.
The food tours will take you from the Historic South End to Plaza Midwood. You will also be passing by the more artistic district of NoDa. And finally, you will end your tour at the stylish restaurants in Uptown.
You will visit the best restaurants during the tour and even meet the chefs behind these exceptional dishes. You can also get to taste their delicious food offerings, of course.
The tours will also educate you on the history and culture of each neighborhood. There will be discussions along the way on the role of eateries in supporting the community.
If you are taking this tour, make sure to wear something comfortable.
8. The Funny Bus
Comedy lovers, this is your perfect activity.
The Funny Bus provides tourists with a new perspective on public transportation.
The Funny Bus is, in simple terms, a tour bus. But here, you could get moments of laughter and education along the way.
The bus will bring you to some of the most incredible spots in Charlotte. Along the way, your guide will provide you with a bus experience that is unlike any other. It could be the funniest city tour you will be taking.
And for some guests, although this is optional, you can take some drinks onboard the bus.
As the name itself implies, The Funny Bus is one of the most fun activities you can do in Charlotte. Of course, the ride requires a certain level of maturity from its passengers.
A ride lasts for an hour and a half.
9. ImaginOn
Here, we have a library that is specific to children.
Aside from the library, a theater also brings some famous stories to life.
A visit to the ImaginOn is inspiring, encouraging, and educational, especially to children.
Inside are two state-of-the-art theaters. There is also a multimedia production studio and a library dedicated to kids under 11 years old.
Teenagers will also have their place here as another library is dedicated to them.
There are also four multi-use classrooms inside.
Going to the library is free of charge.
However, if there are shows, visitors need to pre-register. Some shows also sell tickets, although not all do so.
10. Blumenthal Performing Arts Center
Charlotte is a city rife with cultural institutions. One of these is the Blumenthal Performing Arts Center.
The center is one of the best there is in Charlotte.
And when you are in town, you should not miss any of their shows.
The Blumenthal Performing Arts Center hosts numerous events. Some of the most notable events the group hosted in the past were "The Band's Visit" and "Cats."
What elevates the center is its make-up. You cannot deny the quality of its sound is top-notch. The seats inside the center are in an arrangement conducive to everyone seeing what is going on.
Watching a show here is one of the best things you can do when in Charlotte. That would be true if you are into culture and the arts.
It would be best to check the center's calendar early in Charlotte. Something must be up this weekend. Never miss that.
Besides, based on experience, tickets usually run out fast.
11. Sea Level
Another exceptional restaurant in Charlotte is Sea Level.
This seafood restaurant opened in 2016 at the Hearst Tower. The restaurant is the only one in North Carolina that serves the freshest oysters on the half shell.
The menu also comes with different types of fish, including Thai-fried salmon, fried North Carolina catfish, some squid, and even platters of Maine mussels you can share with friends.
You can enjoy lunch here with all your other seafood favorites.
As for my recommendations, catfish Reubens, classic lobster rolls, and a dish of shrimp would be great.
And before I forget, the restaurant also serves an extensive list of regional draft beers. Some cocktails and cocktails pair well with the view outside on the patio.
12. Charlotte Cycleboats
One of the best things to do in Charlotte is wading and getting into the water.
Charlotte Cycleboats can address the yearnings of being in the water.
Getting into Charlotte Cycleboats requires you to join others on a boat on Lake Norman. Onboard, you will pedal your way around like the others.
The activity is similar to pedal wagons that you may see in other cities. It is ideal when you are with your family or friends. Or you may try to do the activity with strangers and gain new friends.
While in the cycle oat, you can also bring your drinks aboard. But if you do so, make sure not to overindulge yourself.
If you are looking for a group activity with your family or friends, this activity is perfect.
Tours last for two hours.
You can also buy individual tickets or rent the whole boat.
—
The city of Charlotte in North Carolina is full of tourist spots and activities perfect for couples, families, friends, or even solo travelers.
Exploring the city can leave you with a beautiful impression. All these activities will have you leave Charlotte with beautiful memories of your trip.
I would start planning my trip to Charlotte now if I were you.
Do you have any destinations in Charlotte you would like included on the list?
Let me know.