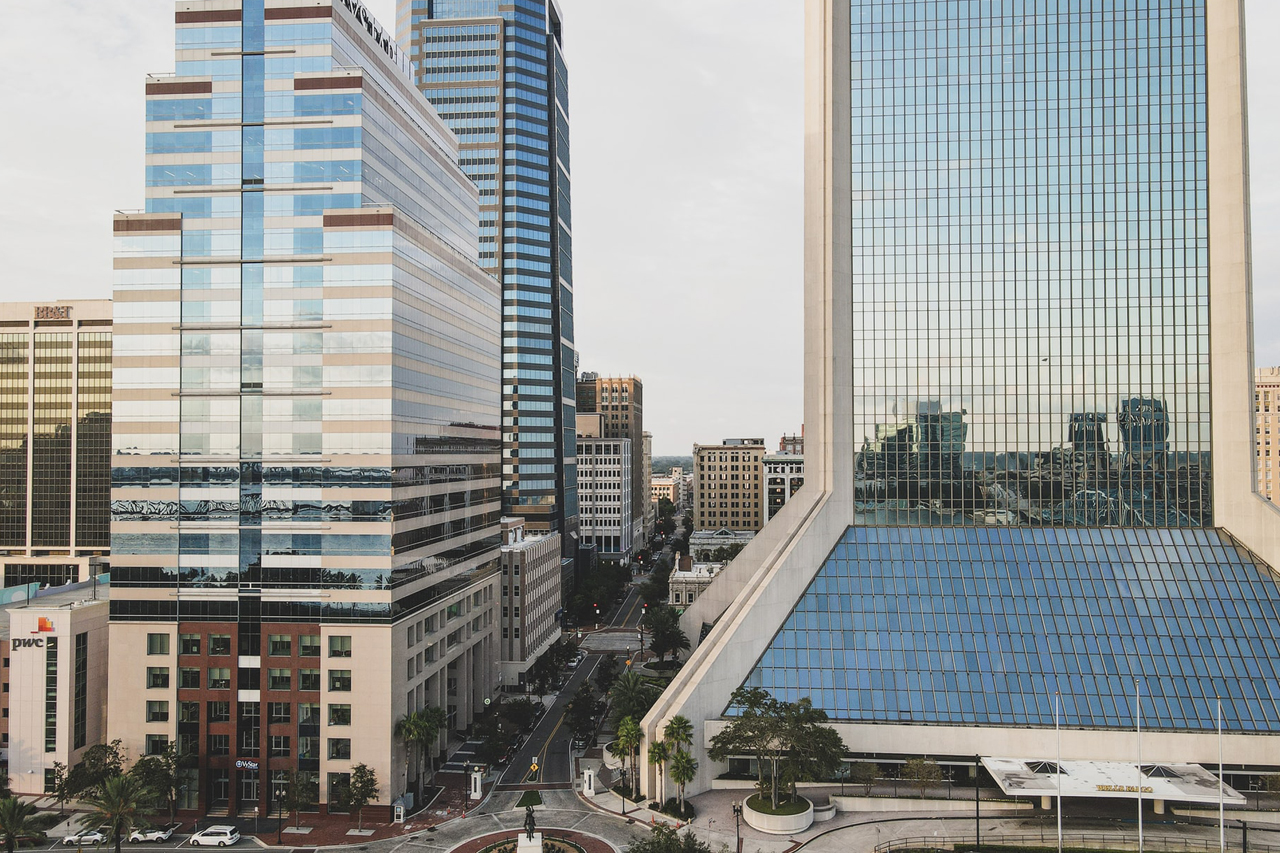 Jacksonville is a lovely city located on Florida's Atlantic Coast. The metropolitan area straddles the St. Johns River in northeast Florida's First Coast region, making it a River City.
Known as Jax, the area has a rich cultural heritage with a contemporary twist apparent in its many tourist attractions. With those skylines and tall structures, it is indeed evident that the locals still think of small-town importance.
Aside from its fine staple beaches and its most extensive urban park system, the River City has a lot of surprises to offer, all of which are accessible via public transit, so no private car is required.
If you have Jax on your weekend itinerary, we have compiled a list of the best things to do here. Every item listed is a certified local favorite that you must try to see when visiting this lovely neighborhood.
1. Big Talbot Island State Park
The famous Big Talbot Island State Park is along with Northeast Florida's unique sea islands in Jax.
This natural space is a preserve, offering a perfect setting for nature study, bird watching, and photography. It is among the loveliest areas in Jax, so it is at the top of the list.
You can go on a picnic, ride a bike, stroll along the beach, or admire the ocean's beauty when you get here. Driftwoods and other ocean shells washed up on the shore, which adds to its charm.
Because of the breathtaking views, this location is ideal for watching the sunrise or sunset. There are over 3.9 miles of off-road trails. However, parking was limited, so it is best to arrive by other means.
Big Talbot Island is a great place to get away from the hustle and bustle of city life.
2. Riverside Arts Market
Riverside Arts Market in Jacksonville is a great place to buy souvenirs and eat at favorite local restaurants.
The thriving Riverside Avenue market hosts a weekly market showcasing the best Jax produce and other crafts. Every week over 4,000 people visit this family-friendly event held beneath the Fuller Warren Bridge.
Everybody will enjoy the small business convention here. The aroma of foods cooked in the many food trucks will make you hungry, and there's no reason not to grab some snacks.
Riverside Arts Market will not let you down on your weekly errand run. Everything here is fresh from the farms to your tables. They often have live entertainment, which adds to the dynamism of the place.
It is an excellent zone for supporting local artisans and businesses. Overall, it is a fantastic little day you can spend with your loved ones and friends by the water.
3. St. Johns Town Center
St. Johns Town Center, located on Jacksonville's southside, is yet another shopping center everybody should visit.
The open-air leisure mall is home to 175 of the hottest stores, including premium brands Tiffany and Co, Luis Vuitton, and mid-range lululemon and Tommy Bahama.
St Johns Town Center is ideal for you if you are a big shopper like me. This mall, which opened and completed all phases in 2007, serves as a one-stop-shop for locals and visitors alike. Aside from your buying spree, there are a variety of restaurants to choose from, including The Cheesecake Factory, The Capital Grille, and Cantina Laredo.
It's also fun to stroll outside and admire Park Green's turtle pond. The lovely palm trees lining the sidewalk add to the vibrant appearance.
This store is fantastic because there is something for everyone. When you are in Jax for the weekend, check out St. John.
4. The Jax Ale Trail
Jacksonville's brewery craft scene is expanding, as evidenced by its unique brewery lane, the Jax Ale Trail, which has a route of long list pubs adjacent to one another.
The Jax Ale Trail connects local breweries with daily guests, enabling them to sample a variety of deliciously unique to the city's breweries. The self-guided tour will take tourists to more than twenty beerhouses.
However, there is a straightforward rule to enjoying this one-of-a-kind space. It would help if you had a brewery passport, get it stamped at each beer shop you visit, and receive a free Jax Ale Trail beer kit.
Many stores sell great beers, but my personal favorite is Intuition Ale Works, which has a spacious taproom and a rooftop Biergarten.
Fishweir Brewing Company, Four Fathers Distillery, and Wicked Barley Brewing Company are among the local beer pubs on the trail. This tour is a must-do on your Jacksonville itinerary if you enjoy beers.
5. 1904 Music Hall
1904 Music Hall attracts various ages who enjoy music together on Jacksonville's lively Ocean Street.
This music venue is a local favorite for chilling out and listening to live bands and disc jockeys on the go. Every time you come here, you can listen to various musical genres.
When you enter the hall, you will notice that the indoor portion of the venue is warehouse-style, which is quite spacious for many patrons. Weekdays are less crowded here, but weekends are entirely packed.
1904 Music Hall also provides excellent wine and local beer menu that you can enjoy inside or outside their courtyard. In addition, they provide food service through Spliff's Gastropub and Headroom Coffee Bar.
Listen to some good music while sipping a margarita, or go to one of Souljam's upcoming shows this weekend. Whatever chill night you want, this venue has more options for you.
6. Five Points
Five Points at the Riverside in Jax is another commercial district that everyone will enjoy exploring.
The vintage feel of the Five Points neighborhood tends to attract many unique restaurants and stores where you can spend afternoons browsing the wide range provided by their local merchants and shop owners.
There are numerous local hotspots, including restaurants, cafes, and shops. If you go out into the downtown area, you will most likely end up at Five Points because of the many options in its side lane.
You can get exclusive Asian cuisine at Hawkers Asian Street Fare or shop for antiques at 5 Points Vintage. It's no surprise that this venue attracts many people on weekends to hang out with their family and friends. If you want to have a good day trip, at least when you are in town, the best option for you starts here.
7. Kathryn Abbey Hanna Park
Kathryn Abbey Hanna Park is where land meets the sea. This area does indeed have a beautiful beach and long cycle paths.
The park is in northern Jacksonville, where fewer tourists are at the beach. You will enjoy the combination of tranquility at the seaside and adventure while hiking the trails.
Kathryn Abbey Hanna Park is more than just the beaches. It has access to the lake park, which I believe is excellent if you like the woods. Near the lake park, there is a large playground area. Many people enjoy biking in the Woden section too.
The campground on the site is always readily available for everybody. There is a bird sanctuary in the center island, and you can also go kayaking if you like.
If you stop by Kathryn Abbey Hanna Park, many fun things are to do.
8. Breezy Jazz House
Breezy Jazz House, located on San Marco Boulevard in Downtown Jacksonville, is another great dining option that you should add to your list.
The venue opened its doors in 2017 and offered locals an exceptional experience with live, multiple jazz genres, an excellent menu option, and a large selection of wines and beers.
As the name suggests, you can listen to a local jazz artist perform live music on stage with a mature crowd while sipping your favorite martini and munching on the Shrimp Cocktail with Drunken Breezy Sauce.
Jazz fans will love this place, as will anyone who enjoys unwinding on a Saturday night. Breezy Jazz House is not overly crowded on weekends, which is a plus. Overall, whether you are looking for a great time in Jacksonville, this is a fantastic place to enjoy music and a local pub.
9. Friendship Fountain
Jacksonville's iconic Friendship Fountain is a must-see attraction in this River City neighborhood over the weekend.
When it first opened in 1965, it was the nation's most famous and tallest fountain, and it has since become one of Jacksonville's most recognizable and renowned tourist spots.
The beautiful views of downtown and access to the Southbank Riverwalk near the Friendship Fountain make the trip to the west end of downtown worthwhile.
The fountain has three spring rings and can spray 17,000 gallons of water per minute from 120 feet. The best moment to see this structure is at night because the fountain has path illumination and colored light towers surrounding it that are both photogenic and enjoyable to observe.
Indeed, The Friendship Fountain provides a large and beautiful outdoor space to enjoy the beautiful St. Johns River.
10. 121 Financial Ballpark
Another accessible downtown gem is a large stadium that you must see if you are a sports fan or simply a tourist looking to see some Florida hotspots.
I am talking about the 121 Financial Ballpark, which sits on slightly more than 9 acres and contains a 112,000-square-feet field and an 18,400-square-feet skybox.
The large stadium has six concession stands, six mobile kiosk places, three changing rooms, a media room, a kitchen, and an indoor practice facility for layers.
This lovely setting has plenty of shaded seating in chairs with backs and comfortable bleacher seating.
Because most ballgames at 121 Financial Ballpark are at night, this is an excellent arena for a family-bonding evening. They sell beers every 5 feet. There are also sodas, sausage, cotton candy, pretzels, popcorn, and various other light snacks if you get hungry.
So come to this hotspot to witness a thrilling ballgame with the Jacksonville Suns and expect firework displays after every game.
11. Kingsley Plantation
The Kingsley Plantation, located at 11676 Palmetto Avenue, is a National Park that preserves our history and educates those who want to know; it is a must-see point of interest on Jax's Northside.
The Kingsley residence in Jacksonville is one of the best tourist attractions. When visiting, you should at the very least take advantage of its remarkable audio tour, "The Lion's Storyteller," which provides tourists with an interactive experience of the olden days.
If you intend on participating in the self-guided tour, which I believe everyone does, you should bring sunscreen, plenty of water, and light snacks because there are many beautiful spots to visit.
Knowing the history before walking all around the old tabby ruins of Kingsley Plantation will make your visit to the sanctuary more enjoyable. Constantly be mindful of your surroundings and watch out for snakes. You can also enjoy the drive in the surrounding area.
12. Castaway Island Preserve
Castaway Island Preserve, located along the meandering, estuarine San Pablo River, is an open place that has 300 acres of coastal habitats. This site is perfect for getting away from the metropolis and enjoying a whiff of fresh air on a nature trail.
You've probably heard of Castaway Island, but it's not the same as what you see on television. The preserve has innumerable stunning views over the shoreline to capture stunning images of the water and wildlife.
Because of its beauty and beaches, I've always adored the serenity of this natural hotspot in Jacksonville.
This park is well-kept and always clean, so people flock here for picnics, bike trails, or simply relaxing in the pavilions.
There are benches dispersed throughout Castaway Island Reserve if you want to take a stroll while admiring nature. Overall, you should add this site to your Jax rosters.
13. MOSH (Museum of Science and History)
The Museum of Science and History is yet another Southbank attraction and is one of Jacksonville's best things to do.
There is always something new to see in this space, where award-winning exhibits and traveling collections stimulate your mind. If you want to avoid a queue for admission, book your tickets online.
MOSH has a variety of exhibits ranging from underwater to dinosaur fossils that will pique your interest. The Bryan-Gooding Planetarium, which uses 3D glasses to show off the best of space, is also a great spot.
The rotating exhibit is also a popular spot in MOSH. You can expect some upcoming events here, such as a large Dinosaur exhibit, so keep an eye on their event calendar.
The Museum of Science and History is not an extensive gallery, but it is exciting and entertaining, especially if you enjoy science and history. Before you leave the neighborhood, check out this other Jax hotspot.
Our plus twelve list sums up the first page rosters that you need to see whenever you get the chance to visit Jacksonville, Florida. Most handpicked things are accessible even when you do not have a car with you.
Each item on our checklist contains a surprise that you will be glad you visited.
We would love to hear about your adventure in these remarkable Jax places. If you have something worth sharing, or you might know places or things you think we need to include, please leave it in the comment section.
See you on our next trip!