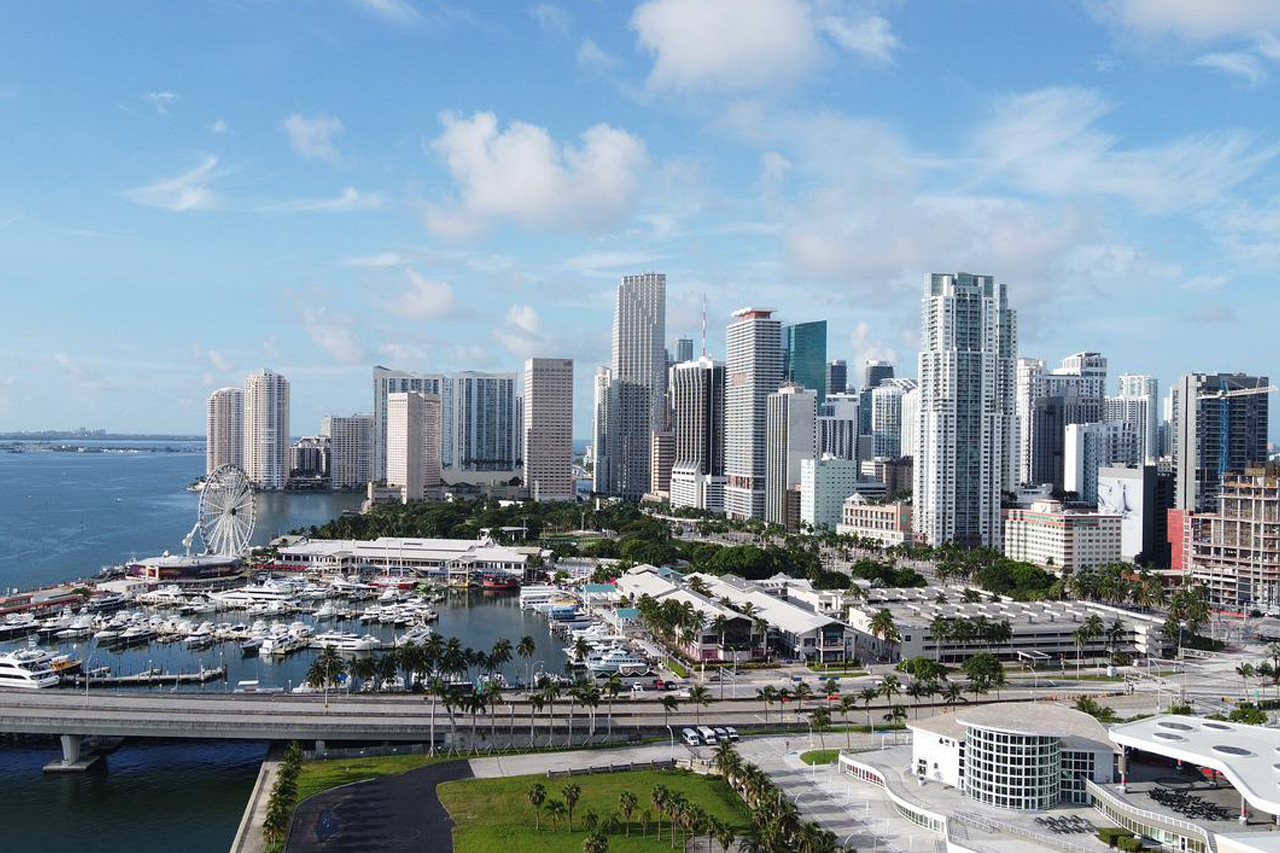 The Magic City on Florida's southern coast, Miami, lives up to its name as a magical and ideal tourist destination known worldwide. This metropolitan area is a charming hotspot with pristine beaches, vibrant nightlife, sunny weather, and a bustling neighborhood.
Despite the abundance of attractions, you would never guess it is only 56.07 square miles in size, allowing easy access to its best sites even if you do not own a car.
So, where should you go first when you arrive in Miami for a vacation? Or what sights and activities should you not miss while you are here? Your checklist might get more extended than what you expect.
To aid you with your itinerary, we have outlined a list of the best things to do in the Magic City that are easily accessible, friendly, and enjoyable.
1. Zoo Miami
Zoo Miami is at the top of our list, fostering around five hundred different animal species and over 3,000 individual animals.
Animal lovers of all ages will enjoy this fantastic attraction. Most sheltered creatures get to experience their native surroundings in an urban setting, free of cages and other barriers and enough distance from the audience to get a more natural experience.
I always look forward to doing the means to feed animals such as Giraffe at the Zoo Miami. If you are traveling with children, the splash pad and play area inside will be a huge hit.
If you find yourself in Magic City, do not miss this fantastic location. The zoo is large enough that you will never feel overcrowded. There are also bike rentals available for everyone, and you can roam around the trail at your leisure while viewing the animals in their sections.
2. Fox in A Box – Miami
Fox in a Box – Miami is an escape room that locals consider one of the fun things to do in the Magic City. They perfectly tailor the decorated cabins for 2 to 8 people.
The Miami branch of Fox in a Box, a global company with around twenty-nine locations worldwide, opened its doors of mystery and puzzles in February of 2016. You can choose from their six distinct themed rooms.
My friends and I had the opportunity to play here over the weekend, and it was a fantastic experience. The puzzles are technically tricky, and escaping the rooms in less than 60 minutes is difficult.
The Final Confinement room is where to go if you want to start with something more manageable. It is challenging, entertaining, and will force you to think critically. Overall, this Miami location is one to which you will return for more adventure time.
3. Versailles Restaurant
The local favorite Versailles Restaurant is another dining option near downtown Miami. The restaurant is known for serving authentic Cuban cuisine.
This diner has been serving delectable meals to locals and tourists in Southern Florida since it first opened its doors in 1971. Versailles Restaurant serves its customers in the traditional manner of first come, first served.
I am glad I could get a seat during a weekday lunch. The place is full of patrons, especially during weekends.
Like every other tourist interested in Cuban cuisine, I ordered Ceviche Tropical, Cuban Sandwich, and Palomilla steak with white rice. Everything was delicious, and the steak was more extensive than I had anticipated.
Beers and mojitos pair well with the food here. Although the location is quite old, it is tastefully decorated. You will never be sorry for eating here in Versailles.
4. Bayside Marketplace
Another gem in downtown Miami along Biscayne Boulevard is the vibrant Bayside Marketplace.
It is a popular attraction in the Magic City, with shops and eateries ranging from big-name brands to smaller, local businesses. The marketplace is a two-story shopping center that is open to the public.
Approximately 140 physical retail spaces and over fifty carts and kiosks are around the Bayside Marketplace and your favorite stores like Crocs, Bath and Body Works, etc.
This shopping complex caters to both locals and tourists, and you can indulge in the breathtaking panoramic view of the waterfront.
This zone is highly recommended for your day and night trip here in Miami. The place is a little touristy, but the vibrant feeling will never disappear. If you like to have drinks, there are several pop-up bars and frozen yogurt stands.
5. Phillip and Patricia Frost Museum Of Science
Miami also houses numerous educational destinations, and one of the most notable academic structures near the downtown area is The Phillip and Patricia Frost Museum of Science.
The zone has a unique building structure with a massive spherical structure that houses a fantastic planetarium that seats 250 people, and you will surely immerse in its movie.
I am also looking forward to their fixed interactive exhibitions in the Baptist Health Galleries, such as Feathers to the Stars, Power of Science, and MeLab.
There is also a cute three-level aquarium showing what is like in the realms of the Atlantic Ocean and an ice age-themed corner that's too cute to ignore. You can explore the Phillip and Patricia Frost Museum of Science in about three hours.
This zone is, without a doubt, one of the most incredible things to do in Miami City.
6. Jungle Island
Miami also encloses an excellent spot for nature lovers and outdoor space fanatics while housing multiple animals in the zone of Jungle Island.
It is known initially as Jungle Island Zoological Park, a large park that first opened in 1916. The space now focuses on providing natural and ecologically friendly exhibition halls that host exotic and fascinating rich biodiversity. It also shows the wonders of animal and plants togetherness in the outdoors.
I enjoy the site's ecosystem, the Conservation Education Center, and the newly renovated Bloom Ballroom that offers a stunning view of the Miami Skyline.
Jungle Island is also ideal for your most memorable events! Because the area is quite large for you to explore, there are indoor tour guides to assist you.
It is overwhelming that it can lure millions of visitors in a year and attract more through time. You need to stop here and appreciate wildlife exploration in the heart of Miami.
7. FunDimension
The FunDimension is an indoor entertainment center in Miami that is causing a stir among the public, both locals and tourists alike.
Birthday parties, Laser Tag, Bumper Cars, a 7 XD simulator theatre, a 4-story playground arcade, video games, and virtual reality are all available at this arcade center, which first opened its doors in 2007.
FunDimension has something for everyone, including a large play area for kids, fun arcade machines, and an adult happy hour. You can exchange your tickets for prizes at the redemption center to get motivated to play more here.
This 2.29-acre air-conditioned facility also has an indoor restaurant known as the Galley for your hungry stomachs. They offer snacks, create-your-own pizzas, salad, entrees, and beers and wines. All the foods we got, like the chicken tenders, were deliciously good.
Visit FunDimension to experience a new level of entertainment and fun.
8. Miami Seaquarium
One of the oldest urban aquariums in America and a definite go-to tourist attraction in Miami is no other than the Miami Seaquarium.
The popular attraction has been open since 1955, spanning forty acres and attracting 500,000 visitors each year.
The Miami Seaquarium received the most recognition because it exhibits the best marine life, including a wide variety of marine animals ranging from penguins to sharks, sea turtles to seals, and a variety of fish you cannot name all.
They exhibit live shows here, plus a good dolphin interaction that is amazingly fun. One of the best activities here is the Sea Trek Reef Encounter, which allows you to climb into the habitat of exotic fish while wearing a diving helmet. It was terrifying at times, but it was also enjoyable.
Save this aquarium a seat on one of your Miami destination rosters.
9. American Airlines Arena
If you happen to hear loud noises and cheers from the American Airlines Arena, you will guess that the Miami Heat has a homecourt game or there is a concert inside the venue.
This 20-year-old platform, located near Bayside Marketplace downtown, is a staple attraction in Miami and is internationally known for hosting NBA games, wrestling events, and concerts.
After taking the elevators, AAA has a variety of food and drink options on the first floor, and the food selection is excellent.
You should book your game ticket online if you want an unobstructed view of the matches played inside the arena. You can also spend a moment together at the enclosed bar for an after-party event after a good game.
Supporters worldwide flock to American Airlines Arena, especially when they see Miami Heat getting into the action. Suppose you want to experience a good arena service, head over to AAA.
10. Vizcaya Museum & Gardens
Former businessperson James Deering's great museum and botanical garden is in Miami's famous Coconut Grove neighborhood.
The Vizcaya Museum & Gardens is now a National Historic Landmark, with preserved properties including a European-inspired estate and main house, extensive Italian Renaissance gardens, a native woodland landscape, and a historic village spread across 180 acres. Because this location is near the water, you can enjoy both views simultaneously.
The management well preserved the vintage telephone system from the properties of the owner Deering, and the touch of old European designs on Miami grounds will entice you.
It is incredible how you can see the beauty right away when you walk in the front door and see the courtyard. However, for a hassle-free admission, you must purchase your ticket online.
Vizcaya Museum & Gardens race on top of the best places to visit in Miami due to its beauty and historical significance.
11. CVI.CHE 105
Downtown Miami boasts excellent dining areas and among the best place that you need to dine in is the CVI.CHE 105. The restaurant is a 12-year award-winning Peruvian -inspired eatery known for its extensive menu of creative and fresh ceviches and other classical Peruvian recipes.
CVI.CHE 105 is a proud representative of Peruvian cuisine in Southern Florida, serving only authentic dishes. This zone is a local favorite, evidenced by the crowded venue on weekdays and weekends.
It has a beautiful decorations and exudes a festive atmosphere, plus the staff is highly knowledgeable and has thorough explanations of the menu.
I went with the house favorites, El Misterioso Y Abusivo, El Ganador, and La Caleta De Pucusana, all perfectly seasoned. Without a doubt, the food pieces are so large that even a single meal can fill you up. Do not miss including this in your Magic City bucket list.
12. Wynwood Walls
If you love taking photos of anything, the Wynwood Walls is the best spot in Miami that you need to visit over the weekend.
The venue covers 80,000 square feet of walls, once part of an abandoned warehouse. It was then transformed into an outdoor museum of murals by over fifty artists worldwide who have left their mark on the vibrant and colorful art space.
Every mural on Wynwood Walls has a regular update from its creator, so you will see something new each time you visit. This zone is the Magic City's most prominent art scene, so you will appreciate the vibrant walls here even if you are not an enthusiastic fan of art.
You must visit this fabulous Miami location and take a photo with this massive backdrop.
13. Bayfront Park
The final spot that rests just around downtown Miami that hides from the tall skyscrapers and buildings is the Bayfront Park.
Originally known as Royal Palm Park, this location served as a gathering spot for the greater Miami community and now encompasses thirty-two acres in the heart of Downtown Miami.
It has a beautiful panoramic view of Biscayne Bay and is ideal for a walk or simply relaxing because of its beautiful landscape and greenery. Bayfront Park also regularly hosts various events, including concerts and other exhibits. The attractive fountain in the venue is what draws me in the most.
Because it is close to a large body of water, there is also a sandy beach area to walk along the shoreline. So, if you are looking for an excellent place to go in the city center, you need to check this out.
We made it through the top list of the best things to do in Miami, which includes more than just the vibrant nightlife. The bustling neighborhood in the Magic City has a surprising number of hidden gems that you must see when you visit.
Even if you do not have a car, everything on the list is very accessible. Most of these are only a few minutes apart, making it impossible to leave one off your list.
It is always a pleasure to write something useful for you, and we would like to hear your thoughts on this. If you have something to react to, please post your thoughts below the thread so we can continue to discuss it.
See you on our next trip!