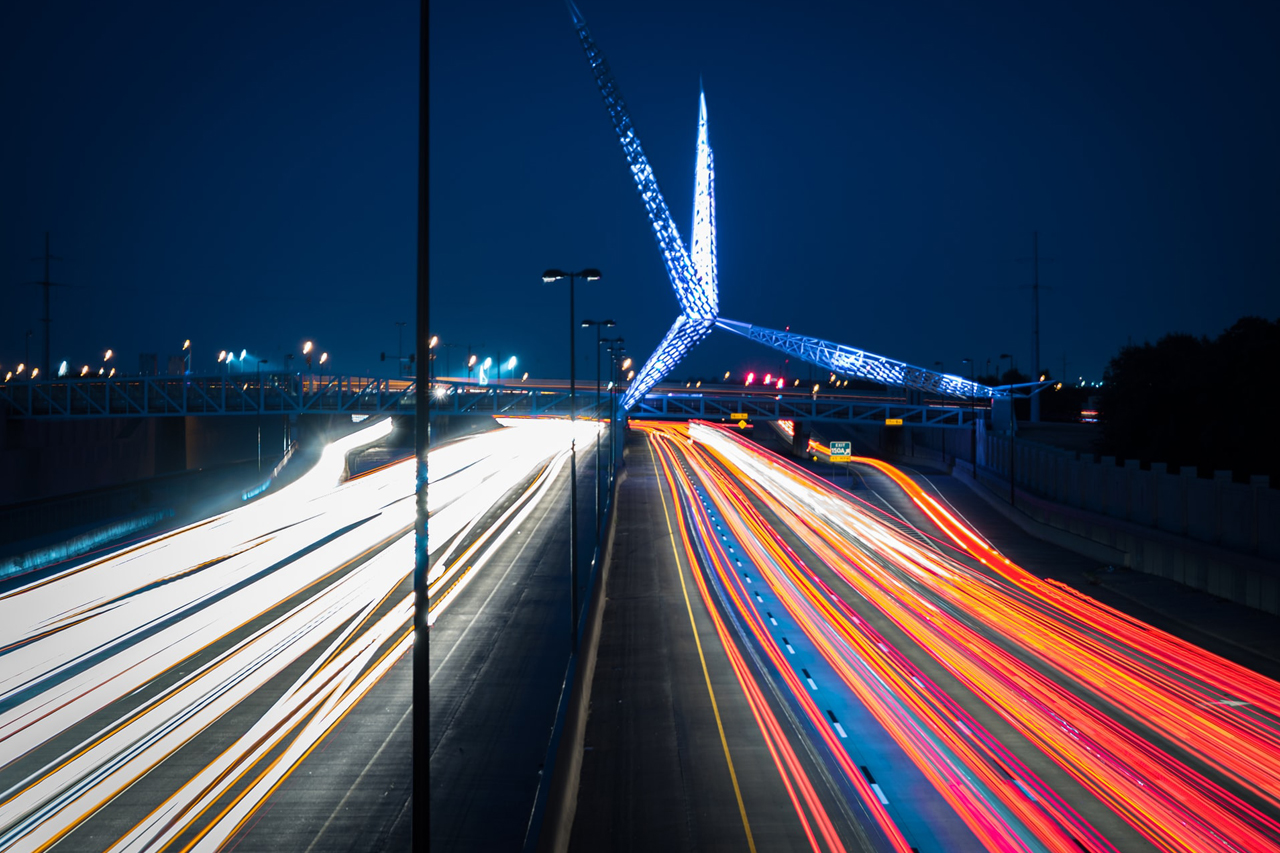 Welcome to Oklahoma City, America's third most populous metropolitan complex in the state of Oklahoma.
This metropolis is better known throughout the world as one of the largest livestock markets, thus gaining the reputation as the Horse Show Capital of the World.
OKC is booming economically, and it also has tourist destinations that are the best in the southern part of the country. As one of the best locations to take a trip, you should expect OKC to be more than just an okay city and a perfect space for everyone.
The 620.76 square mile land area boasts places of interest such as historical sites, dining establishments, and entertainment venues that you can visit without bringing your car to town.
So, we have outlined a selection of the top things to do whenever you visit the hotspot in the Midwest that gives off good vibes but none of the fuss.
1. Boathouse District
You would never fully enjoy Oklahoma without getting wet and sweaty at the Boathouse District in Riversport, OKC.
This district is a popular tourist destination in OKC because it offers the best water sports activities in town, such as kayaking and canoeing. You can even see athletes practicing for their Olympic events. Non-water activities include sky diving, zip-lining, and rock climbing.
The Chesapeake Boathouse serves as the headquarters for Riversport, OKC. Aside from various water sports, they also have a pump track, a mountain bike skills course, gyms, and other recreational facilities that will pique your interest.
They occasionally host live music and food trucks, especially during seasonal events. This zone also has a magnificent view of the district. When you want to stay active all day, Riversport is the place to be.
2. Flashback Retro Pub
Flashback Retro Pub is OKC's first 80's themed arcade pub, and it's a must-see if you're in town.
The Historic Film Row District, located just minutes from Downtown OKC, is ideal for locals and tourists. The pub provides a wide range of entertainment, from over fifty updated and classic arcades to some local brews. However, this is only for 21+, so kids are technically not allowed inside.
Aside from arcade classics such as Pacman, Donkey Kong, Street Fighters, and Galaga, updated versions are available, and a selection of game consoles such as the Nintendo NES, Sega Genesis, and N64.
While you are at the Flashback Retro Pub, you should try their local beer and the blueberry lemonade with Titos, which are delicious. In addition, a live band performs here on occasion. Overall, the zone is a suitable place to unwind.
3. Lake Hefner
Lake Hefner, an ideal tourist spot on the city's central northwest side, is a place for recreation among locals and tourists.
Initially, the area was a reservoir in northwestern Oklahoma built in the 1940s to increase the city's water supply. It is now one of the most popular attractions in town.
Lake Hefner is also a significant spot for outdoor enthusiasts, with 10 miles of paved trails. You can walk, bike, or run, and even a sunrise jog is enough to appreciate the scenery.
People come here on occasion, especially when the weather is nice. We visited the East Wharf, located on Britton Road off Lake Hefner Parkway, for exceptional dining with a sunset view.
One of the most photogenic spots here is the only lighthouse visible from the water. The lake is calm and pleasant to see, even just for a nice walk.
4. Café Kacao
If you want to go out and eat something delicious first thing in the morning, Café Kacao is the place to go.
Since 2011, this diner has served delectable breakfast and a variety of Latin-infused cuisine with a Guatemalan focus under one roof. You will undoubtedly enjoy the meals served at this OKC restaurant owned and operated by the Del Cid Family.
I like Café Kacao because they primarily serve freshly brewed coffees and a delicious breakfast meal to start your day off right. The fusion of Latin foods like Huevos Ranchores is not something you can neglect.
Weekends are hectic, so arrive early to be first on their waiting list, but the wait is well worth it. The Motuleño, Churros, Mango Pancake, and Horchata Latte can also summarize your best meal. Furthermore, they serve more extensive portions of their foods on your plate, so you will undoubtedly not be disappointed.
5. Factory Obscura
The Factory Obscura is an excellent example of an immersive museum that you can find here in OKC.
The space is an art collective that creates experiences that inspire the community. It is technically an immersive room where you can touch objects and even the artworks in the area. I am sure children will have an exciting time roaming around the vicinity.
The Mix Tape showroom is the best thing for adults here, with each room you tour eliciting a feeling of one of those songs you may have put on a Mix Tape back in the day.
After a tour of the Factory Obscura, a gift shop is inside where you can purchase one-of-a-kind artwork to round out your trip. This zone is undoubtedly one of the most extraordinary things in Oklahoma City.
6. Jj's Alley
When in Oklahoma, JJ's Alley on Bricktown Lane is the ultimate dive-bar destination.
The name accurately describes the actual space because a small alley greets you after entering the Sheridan door and leads to the existing bar space inside. On the ground floor, there is also a bar counter and stools.
The space only accepts people aged twenty-one and up and has a strict age limit. It has two bars on the inside, one upstairs and one downstairs, and live music every day. Although the space does not serve locally brewed beers, there are beer cans on the menu and a delectable pizza option to satisfy your hunger.
JJ's Alley is a vibrant area in OKC that can brighten up a dull evening with its surroundings full of music, people dancing and having an enjoyable time with their peers.
7. Hatch Early Mood Food
Another breakfast and brunch restaurant in OKC worth a visit is Hatch Early Mood Food on Boulevard Avenue.
The restaurant specializes in serving both locals and tourists an American breakfast with gluten-free options suitable for vegetarians.
Their food menu includes American breakfast favorites such as Avocado Toast, Classic Egg Benedict, Chicken & Waffle, and Bacons. What is pleasant about this spot is that they give you generous portions of each meal you order, so picking the best might be enough to fill you up.
Parking is difficult here, so take public transportation or other alternatives, especially on weekends when patrons can fill the entire lot.
The space provides a welcoming environment with accommodating staff. With the variety of foods available, there is no doubt why you should visit Hatch Early Mood Food when in Oklahoma.
8. Martin Park Nature Center
Martin Park Nature Center is an excellent nature station in OKC with few exhibits and even live living creatures to view.
The nature reserve is in northwest Oklahoma City, just south of the Kilpatrick Turnpike and west of Mercy Hospital, and it encompasses approximately 140 acres of woodlands and wildlife.
The best part about visiting here is enjoying its amenities and features, such as four hiking trails, a watchtower, a bird observation wall, and a picnic area. Also, there is a playground and an interactive learning center where children and adults can learn about Oklahoma's biodiversity.
When planning a road trip to OKC, do not forget to stop by Martin Park Nature Center. The area is densely forested, ideal for a morning or afternoon stroll. The brush stacks, leaves, dead wood, and fallen branches add to the tranquility of the location.
9. Kitchen Number 324
Kitchen Number 324, another tourist hotspot in the dining area near the Oklahoma City Museum of Art, is enticing in the lane of Robinson Avenue. It got its name, Kitchen Number 324 because that is the exact address of the establishment, 324 N Robinson Avenue. This space is ideal for any breakfast meeting or brunch dates.
If you want to reserve a spot here, you should do so online because the zone can fill up quickly during peak hours.
My favorites are their teas, brioche French toast, fried chicken pot pie, double smoked pastrami, and giant buttermilk pancake. They made them all deliciously.
They say that the most accommodating aspect of Kitchen No 324 is their staff. This dining facility is yet another OKC treasure that should be on your destination map.
10. Six Flags Hurricane Harbor
Splash around in Oklahoma City's best water theme park, Six Flags Hurricane Harbor.
Originally known as the White-Water Bay, which locals often use to name it until now, the park offers amenities that everyone will eventually enjoy. If you want to reserve your spot here, book your ticket online to avoid the hassle.
Six Flags Hurricane Harbor features an activity, kids, a wave pool, and 14 water slides here, including Bermuda Triangle, Big Kahuna, and Pipeline wave. I always enjoy the lazy river.
The most thrilling ride is the Mega Wedgie, a breathtaking 64-foot free-fall that will plummet you quickly. Next to it is the Dive Bomb, and you will know why it got its name if you try it here.
The location is ideal, especially during sweltering summer days when people look for a good water park to hang out and relax.
11. Prairie Surf Studios
The Prairie Surf Studios is a large venue in Oklahoma that you should visit if you are in town.
Originally called the Myriad Convention Center and later Cox Convention Center, the area is in the downtown Oklahoma City film production complex that once housed several minor league teams. This venue can hold up to 15,000 people in a crowded sporting event.
I like watching live games here, such as hockey, basketball, and arena football, because there is plenty of seating, and the space is well-kept by the staff.
When there are big tournaments, it is large enough for vendors to lay their materials down. Prairie Surf Studios is one of the places with easy access to the city center, so stopping by here to witness a good competition between the home team and the visitors is worthwhile.
12. Scissortail Park
To make your trip to OKC more memorable, stop by Scissortail Park, located on Oklahoma City Boulevard between South Hudson and South Robinson. This 70-acre public space undoubtedly contains the best amenities available in the heart of town. You will enjoy how this location attracts thousands of visitors each year.
Because of its features for everyone, this space is also a top tourist destination in town. Visitors can enjoy ornamental gardens and woodlands, a 3.7-acre lake, a child's play area and water features, a seasonal roller rink, a dog park, picnic gardens, a diner, and a great lawn.
If you get starving, there are food trucks at Scissortail Park where you can buy your favorite meal and find a good seat overlooking OKC. Enjoy your time taking walks and appreciating the massive parks.
The world's horse show capital has every reason to entice you into its vibrant neighborhood without requiring you to own a car to access its remarkable places and activities.
It is incredible how this Midwest metroplex can produce so many fun things to do that not everyone has seen yet. So, if you ever get the opportunity to come here, make every second count.
It is a fantastic opportunity to author this article for the best things for you. We admire you taking a moment to share your thoughts below the comment section so we can interact and share the same feelings about visiting these places.
See you on our next adventure, folks!