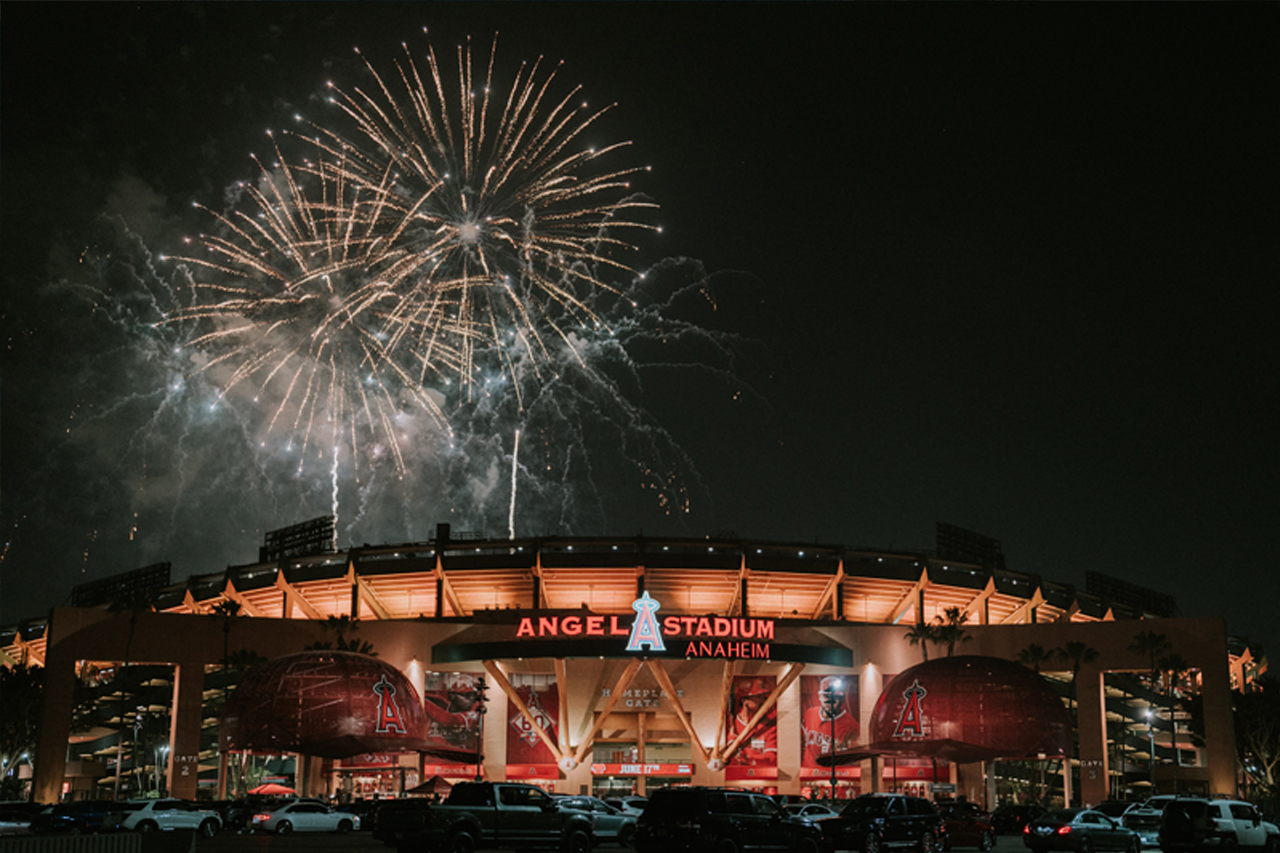 Anaheim, California, is deemed a tourist destination city because it is the home of Disneyland Resort, Walt Disney's first-ever amusement park in America. This place also shelters many great works and natural preserves that you do not want to miss.
For people under 21, this metropolis is more than just the famous spot of Mickey Mouse, but it also has many global hotspots, fine dining experiences, great parks, and other recreational activities that you would ultimately love.
Anaheim has a lot more to offer from its wide array of amusement parks, big venues, museums, parks, and tourist attractions. So, we compiled the top 11 best things that people under 21 will appreciate in this growing tourism city.
1. Disneyland Resorts
Disneyland Resorts is an entertainment resort built by the Walt Disney Company and deemed the happiest place on earth that lures millions of tourists every year. The area is home to two theme parks, Disneyland Park, and Disney California Adventure, three hotels, and the Downtown Disney shopping, restaurants, and entertainment complex.
Disneyland Resorts is the number one tourist destination in Anaheim. It has multiple rides, shops, and other fun activities that make people under 21 happy. The theme park also ranks second in the world's most visited Disneyland area among the six sites worldwide.
When in Disneyland Resorts, never miss the fun inside the two theme parks, Disneyland Park, and Disney California Adventure. Also, you need to check out the Disneyland Hotel and Disney's Grand Californian Hotel & Spa. Downtown Disney District is also a must-go outdoor retail shop with many dining options, entertainment scenes, and souvenir shops.
2. Disneyland Park
Disneyland Park is among the two theme parks inside the vicinity of Disneyland Resorts in Anaheim. The famous area is almost 40 hectares and offers new magics in its ever-glowing area. The amusement site has unique attractions, shows, and restaurants in its vicinity.
The place is home to many attractions, and this famous park is ranked second as the world's most visited amusement park with over 18,000,000 annual attendees. You can accomplish numerous things in this place within a day, and it is always worth every penny.
When in Disneyland Park, do not miss to check out the thrilling new ride of Star Wars: Rise of the Resistance. Must-see lands include Tomorrowland, Star Wars: Galaxy Edge, Fantasyland, Adventure Land, Haunted Mansion, and Mickey's Toontown. Also, grab a sumptuous meal at Plaza Inn, Café Orleans, and Red Rose Tavern while strolling the site.
3. Disney California Adventure Park
Disney California Adventure Park is among the two theme parks enclosed in the vicinity of Disneyland Resorts. The 29-hectare park encompasses California's history and culture that commemorates the state's adventure using the qualities of Disney Pixar and Marvel Studios.
The place has eight themed lands that tourists are flocking. Also, the area ranked 21st in the global attraction attendance report, with over 1,919,000 tourists in a year. People under 21 will love the variation of entertainment, dining, and attractions. The park now has an online application that you can use to order food and get a good map.
When in Disney California Adventure Park, do not forget to explore the theme lands, including Buena Vista Street, Pixar Pier, Paradise Gardens, Pacific Wharf, Grizzly Peak, Hollywood Land, and Avengers Campus. The Inside Out Emotional Whirlwind is a new attraction on the site is also a must-try.
4. Knott's Berry Farm
Knott's Berry Farm is a 23-hectare world-class theme park operated by Cedar Fair. The venue is the 12th most visited theme park in North America and lures around 4 million people every year. There are 40 rides in the park, including coasters, family rides, thrill rides, and water rides.
The place has many great attractions for all ages, especially those under 21. The park features world-class thrill rides, stage performances, interactive content, delectable food creations, and family-friendly entertainment showcasing Snoopy and the Peanuts Gang.
Explore the Old West Ghost Town, Camp Snoopy, Fiesta Village, and the Boardwalk while visiting Knott's Berry Farm. Also, you should check into the Knott's Berry Farm Hotel to continue enjoying the park at any time of day.
5. Anaheim Packing House
The Anaheim Packing House is a 3,900-square-meter gourmet food hall in Downtown Anaheim, California, USA. It is part of the Anaheim Packing District, including the Packard Building, a renovated 1925 Mission Revival modern building, and a farmer's market.
The newly renovated food hall offers more sumptuous cuisine. This food hall provides a one-stop-shop for locals and residents, fresh produce, and global culinary talents that make Southern California one of the best places to eat.
When in Anaheim Packing House, you need to visit The Kroft for a delicious cheeseburger and chicken tikka poutine or satisfy your sweet tooth eating at Crepe Coop. Go for Chinese food at 18 Folds or farm-to-table home cooking at Poppy and Seed, just across the street from Farmers Park, where tourists can participate in community yoga.
6. Flightdeck Flight Simulation Center
The Flightdeck Flight Simulation Center is an aviation place in the Garden Walk, 400 West Disney Way #196, Anaheim, California. This one-of-a-kind attraction offers classroom instruction and in-flight guidance for piloting planes, ensuring a challenging aviation journey you won't soon forget.
This establishment is a go-to place for everyone, especially people under 21 because there is no experience needed here to simulate a plane. People will be able to experience the joy of 600-knot aerial maneuvers and air-to-air battles in one of our eight F-16 Fighter Jet simulators, or they will be able to take the controls of a civilian airplane in their Boeing 737 virtual simulation.
Fly the B-737 from gate to gate, using the Standard Instrument Departure. You must take on the fighter pilot experience hovering the F/A-18C Hornet, a twin-engine, supersonic fighter. Also, do not miss to choose from one of the place's authentic sector flights.
7. Angel Stadium
Anaheim Stadium, formerly Anaheim Stadium and afterward Edison International Field of Anaheim, is a baseball park in Anaheim, California. It has been the home ballpark of the Los Angeles Angels of Major League Baseball and the Los Angeles Rams of the National Football League since its inception in 1966.
Home games are a great time for the whole family or casual sports fans, especially those under 21, and locals and visitors flocking to see the Los Angeles Angels of the American League West play.
Don't waste a good Los Angeles Angels game if you're in Angel Stadium. You'll get a close look at the massive field and a tour of the players' dugouts. In addition, if there is no tournament to catch up on, arena fans can participate in an entire stadium tour on specific days.
8. Honda Center
The Honda Center, previously known as the Anaheim Arrowhead Pond, is an indoor arena in Anaheim, California. The venue has a capacity of 17,174 seats and an 8,400-seat stadium. The building has hosted 17.5 million people and has 84 luxury suites. The Anaheim Ducks, which is the official team of Anaheim in the National Hockey League, play their games at the arena.
The venue is an iconic hockey event center in Anaheim. Many people gather on this site during the hockey season, plus sumptuous meals are available during the big days. Aside from hockey games, the Honda Center's timetable is packed with other sports matches such as professional wrestling and USA basketball, aside from hockey games.
When in Honda Center, do not miss the other fun-filled events such as international touring concerts, comedy shows, festival events, and family-friendly performances that will fill the Honda Center's chairs.
9. Anaheim Garden Walk
The Anaheim Garden Walk, located close to the entrance of the Disneyland Resort, is a walkable theater district stuffed with shopping and dining options. Many well-known restaurants, including P.F Chang's and The Cheesecake Factory, are nearby. The place sits in the Anaheim resort district and spans 430,000 square acres.
Tourists and even locals enjoy The House of Blues, an institution with its restaurant and a rotating lineup of nationally touring live music acts. The facility's "Art on the Walk" program is evident throughout the area, which is more appealing to people under 21 who appreciate art in a public place.
Strolling in Anaheim Garden Walk will not be complete if you will not experience the regional favorites like Johnny Rockets and Grasslands Meat Market. Many of Anaheim's best hotels are also close by, so you can relax in the best accommodation around downtown.
10. Muzeo Museum and Cultural Center
Muzeo Museum and Cultural Center is an interactive cultural site with a creative program located at 241 S. Anaheim Blvd. Anaheim, California. With impressive displays, this exhibition and the cultural center get to share the town's history and artistic thought. Regional artworks spin through the museum's other galleries, and the historic building's brick facade is an exhibit in and of itself.
The place has a tremendous cultural diversity evident in its many exhibitions, which is why it is a must-see, especially for those people under 21. The area creates an enormous educational stage to know the history of Anaheim and its region.
When in Muzeo Museum and Cultural Center, do not miss to visit the famous Carnegie Library, which survived two World Wars and still standing even after the great depression. The site also offers special classroom programs for people under 21.
11. Yorba Regional Park
Yorba Regional Park is a one-mile-long, 140-acre sequential day-use park located at the mouth of Santa Ana Canyon in Anaheim, California. The park site's linear environment recreates the river surroundings of the adjoining Santa Ana River.
Locals and even tourists enjoy the beautiful park with many amenities that people under 21 will love. The park has over 400 picnic tables, many of which have lasting shade structures. A sequence of four lakes connected by streams provides a pleasant surrounding ecosystem and chances for catching fish and model boat sailing.
Your Yorba Regional Park encounter will be incomplete unless you try the bike paths that wind through the park and connect to the nationally known Santa Ana River Trail, which runs 20 miles to the Pacific Ocean. There are also seven group huts, volleyball courts, horseshoe pits, a physical training course, and approximately 200 barbecues at the park.
There are many things that people under the age of 21 can do in Anaheim. The tourist city is more than just an amusement center paradise, but also a remarkable cultural and natural attraction to millions of visitors around the world.
We hope that you enjoyed our top 11 best things to do. So, did we miss anything? Or is there something that you can highly suggest? Please leave your comments down below, and who knows, that might be someone's next destination in Anaheim, California.