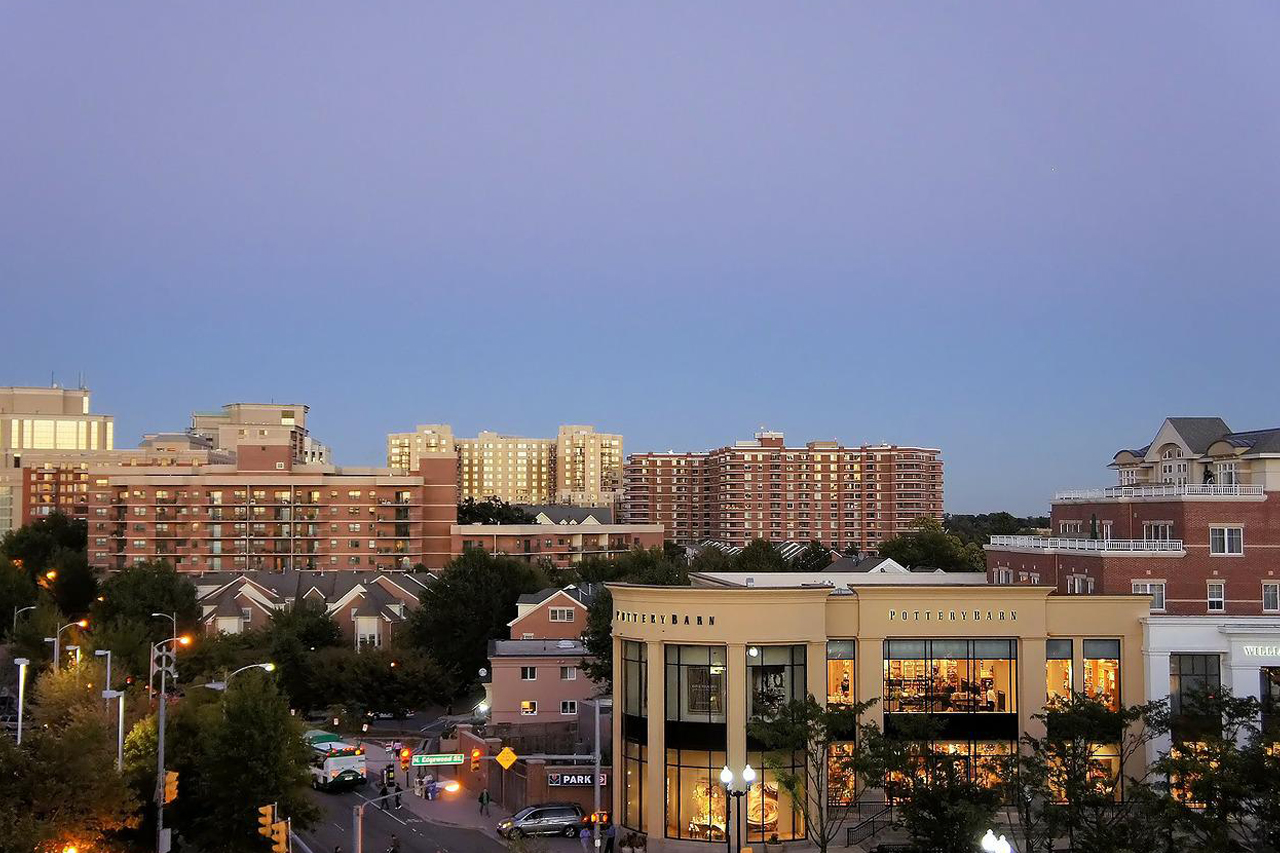 Arlington is a premier destination in the northern part of Texas.
The city, famous for its professional sports and amusement parks, is geographically right smack in the middle of two major cities. Dallas and Fort Worth make Arlington a perfect destination when in Texas.
Arlington used to be famous for cotton ginning and as a haven for agricultural products. It was the state's agricultural and commercial hub.
But what makes the city perfect for somebody below 21 is its automotive and aerospace industries.
Arlington is home to a great university equipped with one of the most modern planetariums in the country.
Here, we give you 11 things you can do in Arlington (Texas) if you are under 21.
There are many things to do in Arlington. You pick from options like restaurants, a Go-Kart place, a museum, and the university planetarium.
1. The University of Texas Planetarium
In 1975, physics Professor Ulrich Herrmann pointed out that the round building beside the library could be a good choice for a planetarium.
And quirky of a suggestion as it may be at the time, the proposal came into fruition.
As of this writing, this 60-foot diameter dome is home to the latest Digistar 5 DLP Projection system.
It is one of the state's biggest and most advanced.
The Digistar 5 system can project stars, planets, galaxies, and anything you see onto the dome.
The University of Texas Planetarium makes use of a high-quality surround sound system. Such a technology elevates the experience while you look up in awe at what the sky has to show.
It is a venue for learning about the galaxies and beyond.
The Planetarium is at the Chemistry Physics Building, at 700 Planetarium Place in Arlington. It is open to the public and can accommodate as many as 150 people.
2. Six Flags Over Texas
This amusement park at 2201 East Road in Arlington is one of the most popular in the city.
And speaking of popularity, you would become the most popular amongst your friends when you try the park's famous rides.
Six Flags Over Texas is rife with unique activities for all ages.
There are family rides and thrill rides.
There are rides for kids, live shows, and a lot more.
The park has more than 18 family-friendly rides, all exciting from one ride to the next.
Try the Roaring Rapids water ride. Or why not hop into one of those Go Karts in the park's Speedway Go-Karts?
Daredevils would be excited to include rides like the Batman inverted roller-coaster in their itinerary. The Catwoman Whip and Judge Roy wooden roller-coaster are as exciting as Batman's.
Or, if you prefer, try the classic carousel.
3. Historical Sites and Some Haunted Ones
Arlington's documented history goes way back to as far back as the 19th century.
The city has a history we can only consider as rich and colorful. It is normal to see the city dotted with many historical sites.
Top O' Hill Terrace is famous as the Vegas before Vegas became Vegas.
In short, before the casinos in Vegas, Top O' Hill was a popular destination for a cup of tea, a decent meal, and some (illegal at the time) gambling.
Today, visitors come to discover what remains of the spot.
In the area, you can visit the Historic Fielder House, which is home to exhibits significant to the rich history of Arlington.
And if spooky is your middle name, try something more occult.
Because of its rich history, Arlington has several spots people consider haunted.
The Screaming Bridge and Hell's Gate at the River Legacy Park are two of Arlington's most famous haunted destinations.
Would you dare visit?
If you do, never miss out on hearing ghost stories and more.
4. AT&T Stadium
It opened in 2009.
The AT&T Stadium is a state-of-the-art stadium that comes with a retractable roof.
Ths Stadium is home to the National Football League. It is also home to the Dallas Cowboys, one of the most popular teams in the world.
The AT&T Stadium, over the years, became one of the most famous attractions in Arlington. It has a modernized architectural design and seats at least 80,000 people.
It comes equipped with a giant HD video screen, a horde of concessionaires, and vast spaces for parking. The Stadium also comes with several other amenities for your entertainment and convenience.
The Stadium is an entertainment haven and hosts several sports games and other live shows.
Prepare to enjoy watching football games during weekends.
Depending on your visit, there are concerts and boxing matches lined up. Other events are held here like professional wrestling, Spartan races, rodeos, basketball, and more.
5. Texas Live!
If you aim for an entertainment center, some good dining, and a fantastic time shopping, go to Texas Live!
Texas Live! It opened in 2018 and remained one of the most popular sites in Arlington.
The area offers excellent food, shopping, entertainment, and some sports.
In Texas Live!, you can find several shops, restaurants, giant TV screens that show sports games, a convention center, and more.
When you visit, please take advantage of their world-class entertainment center.
Watch a sports game from one of their huge high-definition TV screens. Shop (or window shop if you prefer), and do not ever forget to try out some (or all) of their delicious food offerings.
6. Tails N' Trails Dog Park
If you love dogs and many furry friends, this park is perfect.
About 5.7 acres in land area, this dog-friendly park is right at the hub of Arlington.
The best thing about Tails N' Trails Dog Park is that it is free. If you aim for free things to do in the city, you can visit the park.
Here, you can spend hours of quality time with your furry friends.
The fully-fenced park allows your pets to run around as they play games with you.
When in the park, play with your furry friends.
It is the perfect opportunity to throw a frisbee or a ball. Or stick around and lounge with your pet on some lazy weekend afternoon.
7. Arlington Museum of Art
Established in 1989, the Arlington Museum of Art houses a vast collection of permanent and temporary exhibits.
The museum is perfect on days when it is raining. Or when you feel like the outside world is too hot or too cold, visit the museum.
Arlington Museum of Art has several galleries for you to explore. It also has film screenings, art workshops, and several classes for young people like you.
Aside from that, there are also other fun activities that you can join.
When visiting the museum, spend time going through some jaw-dropping works of art in this museum.
There are paintings, costumes, and drawings used in photographs and cinema.
There are also ceramics, woodblock prints, sculptures, and many more.
8. Arlington Skatium
Are you more comfortable in roller skates than in regular shoes?
Should this be the case, the Arlington Skatium is the perfect destination.
The Arlington Skatium is the most prominent roller skating place in the whole state of Texas.
The place is easily accessible. What makes this the perfect destination is its surroundings.
Many restaurants and Instagrammable spots surround the Arlington Skatium. These restaurants and shops add up to your convenience.
And when in the area, make sure to create beautiful memories with your family and friends. Enjoy some beautiful moments of roller skating in this rink.
It does not matter whether you fall on your bum or are a pro.
What matters is you create beautiful memories with the people you love.
The place has an arcade and excellent lighting systems. It also has eclectic music, a place where you can eat, and many more amenities. Come and try as well their classic wooden roller rink.
Have fun.
Enjoy a few hours with your friends as you skate through this vast rink.
And before I forget, know that the rink also holds special events. They also have special promotions that you might want to take advantage of.
Check out their website for schedules and rates.
9. International Bowling Museum & Hall of Fame
The International Bowling Museum & Hall of Fame reopened in 2010.
It sits right smack in Arlington's downtown area and houses several galleries that preserve the history and grandeur of bowling.
What makes this visit worth it is that you will not be spending too much cash here.
Visitors on a budget will find that the tour is one of those that never breaks the bank.
A small fee allows you to spend about two hours indoors browsing through the rich history of bowling.
Its fascinating displays can catch the interest not just of bowling enthusiasts but of first-timers, too!
When in the area, learn about bowling and its rich past.
You can sign up for guided tours. The guided tours would allow you to enjoy an educational journey in discovering exciting information about the sport.
Here, you will also learn about how bowling came to be. You can also immerse yourself and learn about bowling champions and masters.
Once done with the guided tours, you can also watch short films. Or you can play interactive games, view kiosks, and take photos with life-size replicas of champions and masters.
10. Six Flags Hurricane Harbor
Spanning about 50 acres of land area, Six Flags Hurricane Harbor is the biggest waterpark in the northern part of Texas.
It has over 20 attractions and rides for your pleasure and enjoyment.
The waterpark is perfect for combating the heat of the sun.
Spend a wonderful time with your friends and loved ones as you ride, jump, and splash into the refreshing waters of the waterpark.
The waterpark comes equipped with amenities for your convenience.
These are cabanas that you can rent. You can also rent lockers where you can keep your things safe.
And for the fun part, rent out some inflatable tubes, dine in one of the park's many restaurants, and more.
Do not leave your sunscreen and swimwear.
Prepare for a day loaded with fun as you speed your way down water slides of various heights and lengths. Bask under the sun's heat while you swim in the park's famous wave pool.
You can shoot through one of their tubes or float down the park's lazy river.
11. Choctaw Stadium (formerly Globe Life Park)
Put up in 1994, the Globe Life Park in Arlington's famous Stadium for football and soccer.
It can hold as many as 49,000 to about 52,000 people. It was also the former home of the Texas Rangers.
Globe Life Park is perfect for you and your friends, especially if you are sports enthusiasts. It is also a perfect place to visit in Arlington.
As of 2021, the name of the park changed to Choctaw Stadium. Despite the name change, most would still refer to the Stadium as Globe Life Park.
Take note that both Globe Life Park and Choctaw Stadium are the same.
The park is host to several exciting games all year round. It is also a venue for many live performances on special occasions.
When at Choctaw Stadium, make sure to bond with your friends.
Watch an exciting game.
And aside from watching soccer or baseball, try coming here to watch a concert by somebody famous.
By the way, Billy Joel and Paul McCartney once performed here.
There is more to Arlington than a famous university and its Planetarium.
Although I must say it is one of the city's highlights, it also shows that there is more than the city can offer.
It has delicious food, waterparks, and a horde of other open spaces you can visit.
Plus, it has some spooky areas that can pique the interest of some horror buffs like me.
Even if you are 21 or younger, you can still enjoy Arlington and its sites.
Do you like the list?
Which sites and activities in Arlington would you want to add?
Let me know in the comments section below.