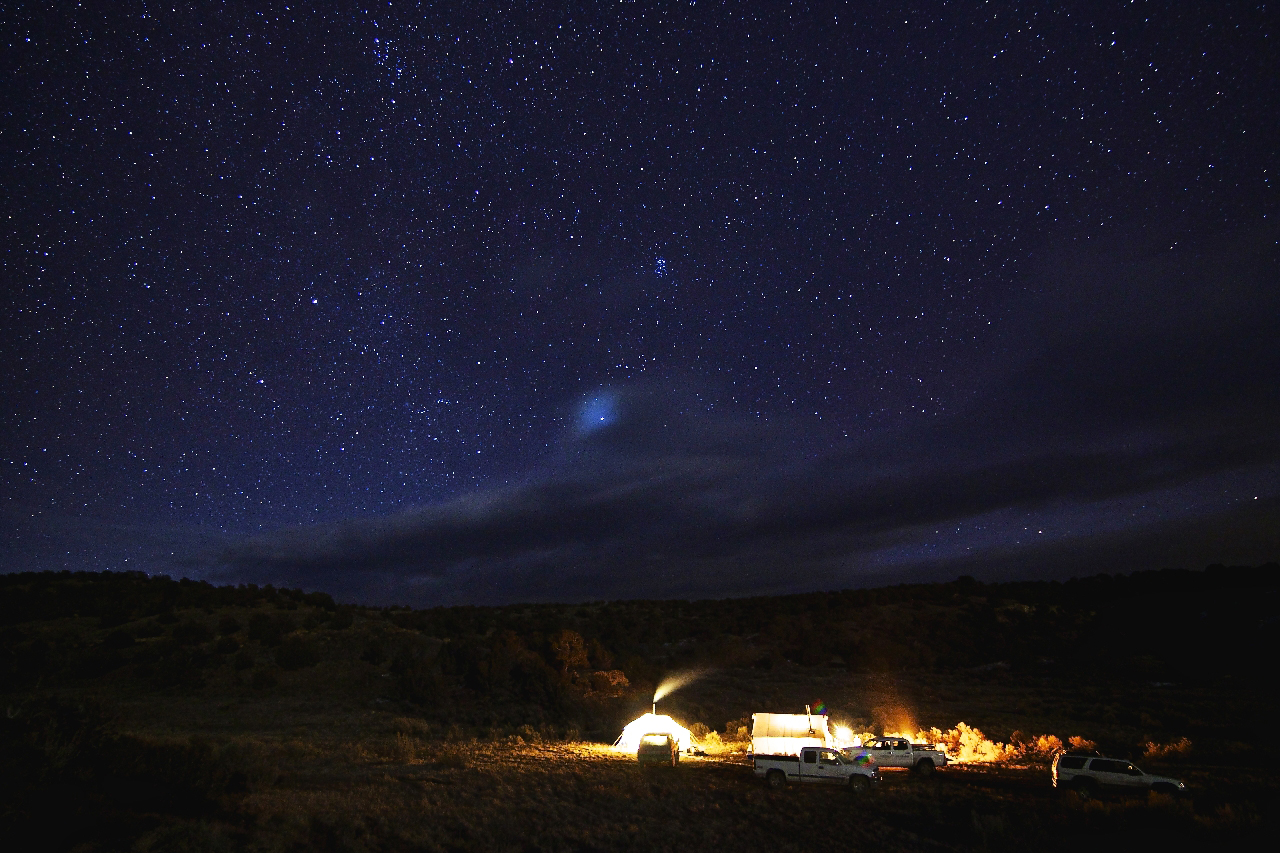 Aurora, Colorado, joined at the hip to the legendary Mile-High City, makes up one-third of the massive Metro Denver region, a large urban center with more than two million people.
Every foodie's dream, the many parks and nature centers, the art galleries and exhibitions, and the generally tranquil ambiance will all be found in this city. It's a must-see for everyone who enjoys the great outdoors.
If you are under 21, you'll have a wonderfully relaxed holiday in this city, and you'll appreciate its greenery and delectable cuisine. Also, you can find a lovely touch of legacy in tiny museums and natural reserves, giving you a taste of the true prairie under the shadow of the majestic Rocky Mountains!
Let's go on a list trip to discover the most amazing things to do in Aurora if you're under 21!
1. Lava Island
Lava Island is your one-stop-shop for nonstop entertainment. In a tropical-themed indoor park with trampolines, climbing walls, ladders, slides, and mazes, they balance physical play, creative discovery, education, value, family time, excellent cuisine, and time away from screens and technology.
It is also a family-friendly indoor park featuring 15,000 square feet of trampolines, 23 themed climbing walls, and 21,000 square feet of ladders, slides, and mazes. You'll be Partying Mo, too, when you add eight themed birthday experiences and a fresh-food kitchen.
The vibrantly painted walls, life-size pirate ship, jungle-Esque playscape, and other island-inspired playsets will make you believe you've escaped Colorado's heat or cold for a sunny beach.
The Park's highlight is the giant volcano and slide, so check it out!
2. Airhouse Adventure Park
Airhouse Adventure Park is Aurora's newest indoor adventure park, including dynamic play on 13 incredible attractions and family entertainment.
Take your family to the most fantastic Adventure Park in the Denver Metro area. The main attractions are a Ropes Course, a Zipline Roller Coaster that zips you around the whole site, Extreme Dodgeball, a mechanical bull, a three-story child soft play area, and more.
Aero Strike, a multiplayer target game, pits players against one other to see who can land the most successful jumps. Accumulate points for each target hit and top the scoreboard.
Zip Zag Coaster is a gravity-driven aerial roller coaster. Every ride is a unique experience of twists, turns, and soaring out to the sides, making it popular with people under 21. Gyrosphere is the perfect ride for those who've always wanted to feel like they're floating in space.
Don't forget to check out the Xtreme Dodgeball. Gather your squad and determine whether you have what it takes to survive the Xtreme Dodgeball arena! Compete against friends or strangers, but always strive to be the last team remaining in this high-flying dodgeball game.
3. Aurora History Museum
The Aurora History Museum will teach you all that you need to know about the history of Aurora. It is the sort of museum which will make you feel nostalgic and reminisce about the good old days!
The Aurora History Museum's restored 1913 Trolley Trailer No. 610 is, without a doubt, the most popular attraction. Believe it or not, this trolley vehicle used to carry Aurora residents down Colfax Avenue all those years ago.
You can now see this fantastic trolley in the museum's new Ruth Fountain Gallery, measuring 1,630 square feet. If you only have time to visit one museum exhibit, make it to the Trolley Trailer No. 610. While you're here, take the family to the Aurora Reservoir for some fun.
Although the Trolley Trailer No. 610 is stunning, it is part of a more prominent display called "Growing Home" at the museum. With innumerable images, relics, and historical items, this permanent display portrays the tale of Aurora.
Walk around this exhibit and look at the magnificent photographs on display. It is the most effective approach to learning about Aurora's diverse identity, so don't miss it!
4. On Havana Street
On Havana Street is a distinctive and culturally diverse enclave founded in 2007 as a community project to better the lives of local people and attract regional tourists. The neighborhood hosts more than 20 events throughout the year, including barbeque festivals, auto displays, art exhibits, and live music performances.
The neighborhood stretches over four miles along Havana Street between 6th, and Dartmouth Avenues is home to around 500 companies. You can have karaoke fun at Family Karaoke, visit East End Applied Arts to view art gallery exhibitions or hire bikes at Bicycle Village to explore the region's other attractions.
Retail establishments range from thrift stores and boutiques to national corporations like Ulta and Target and many world culinary selections.
When you visit here, don't miss Sam's No. 3, one of the top eateries in town, with a menu that includes over a hundred breakfast, lunch, and dinner selections. Everything is excellent, so customers flock to Sam's when they're looking for a hearty dinner to satisfy their hunger.
Popular dishes include the Coney Island Breakfast (a 12-pound burger patty smothered in Sam's No. 3 Red Chili) and the Greek omelet with feta and tzatziki sauce. You must also try its Kitchen Sink Skillet, which consists of ham, sausage, bacon, gyro meat, bell peppers, onions, and tomatoes smothered in Sam's No. 3 Red Chili.
5. Plains Conservation Center
Take a short journey to Colorado's high plains to see how life was on the grassland in the past and now. The Plains Conservation Center is a natural preserve and teaching area with replicas of a farm community and tipi camp from the late 1800s.
It is situated at 21901 E. Hampden Ave., Aurora, CO 80013, and comprises approximately 1,100 acres of short grass prairie with gorgeous landscapes of the Rocky Mountains.
Today, a historic schoolhouse, an heirloom garden, a blacksmith shop and barn with a chicken coop, and a Cheyenne camp rebuilt with tipis are all part of the Aurora center.
The Denver Botanic Gardens offers educational activities for schools and the general public. Wagon excursions, summer education, and overnight camps where tourists can sleep in tipis are available.
Don't miss the 6-mile trails open to visitors. Before stepping out into the courses, visitors can pick up a map explaining the site's history at the nature center. On your trek, you'll have the chance to see gorgeous wildlife like bald eagles, prairie dogs, pronghorn, coyotes, and red-tailed hawks.
6. Southlands Lifestyle Center
Southlands, a lovely outdoor retail mall off South Main Street, opened in 2005. With a handy mix of stores, services, and restaurants across a few blocks, this is an excellent spot for people under 21.
H&M, Maurice's, New York & Company, Tilly, and Torrid are just a few major stores in the Southlands that sell trendy clothing. Southlands features a variety of gift and novelty stores, including Barnes & Noble, Sephora, and World Market. Discount retailers such as Ross Dress for Less and Five Below will appeal to bargain shoppers.
Southlands is renowned for its "fast bits" food, but this local shopping district also offers to eat with friends over a full dinner. Wings, burritos, and noodle bowls are just a few tasty options available at numerous stations, including bustling coffee shops and ice cream parlors. Also, there are pottery-painting shops, a Pilates class, and an AMC movie theater.
If you are people under 21, don't skip joining the Cub Club, which informs families about Southlands' teenage activities and events throughout the year.
7. Cherry Creek State Park
This state park has a natural grassland environment surrounding the 800-acre Cherry Creek Reservoir. It's a lovely, tranquil state park in Aurora, right in Denver's backyard. The Park also has a large off-leash dog park available to the public for a charge.
Boating, jet-skiing, paddle boarding, and fishing are all permitted in Cherry Creek Reservoir. Hiking and riding are popular in the gently sloping hills, while water activities are prevalent near the lake. Pelican Bay Marina rents several boats, including pontoons and speedboats.
If you want to camp with friends, don't miss out on the primary tent sites available year-round and three group campsites. Showers, laundry, and a disposal station are all available on-site.
8. Shoot Indoors Buckley
Aurora, Colorado, has a shooting range. Shoot Indoors in Aurora, Colorado, has everything you need to have a great time shooting at its indoor gun range, from the welcoming atmosphere to the cutting-edge equipment. It's a place where you can learn new things while still having a good time.
They use technology to assist you in determining where you struck the target, eliminating the need to call back targets until you are completed shooting. There are several bays and lanes. Additionally, you can rent guns, including an AR-15.
If you want to learn more about handling firearms properly, you can enroll in conceal-carry courses. For ladies, the three-part Women's Handgun Defense class is the best. If you are a fan of indoor shooting, don't miss this destination.
9. Aurora Reservoir
The Aurora Reservoir has a water surface area of approximately 800 acres and covers over 30,000 acres of plains land. The reservoir is recognized for having the greatest H2O nearby and acts as a drinking water storage facility and one of the city's major parks.
The reservoir offers a variety of activities, and everyone is encouraged to make use of them. Aside from water-related sports like fishing, paddle boarding, scuba diving, and swimming (swim beach), you can enjoy archery, bike rides, jogging, trekking, or leisure stroll at the reservoir.
The favorite pastime here is fishing, and if you're 16 or older and have a valid fishing license, this reservoir is a terrific spot to cast a line since it's home to four state-record fish.
10. 12 Mile Stables
If you like horses and the outdoors, 12 Mile Stables offers a range of tours, many of which focus on those beautiful creatures and take you on some very unusual adventures!
Hayrides, day camps, and riding lessons are enjoyable at 12 Mile Stables for the whole family. It's the ideal family outing to go horseback riding!
First and foremost, the trails! With 27 miles of riding lanes, you will have ample time to enjoy your family day.
Have you ever longed to be a cowboy? Then, for two hours, experience the Cowboy Ride! The 90-minute trail ride is open to people under 21 who like horses.
Then, there are numerous sunset rides to choose from, which will allow you to view the beauty of the region and be a part of something very unique during the sunsets.
Don't miss the sunset dinner rides available for those with grumbling stomachs, where you can munch into BBQ Beef Brisket, Cowboy Baked Beans, salad, and rolls as the sun sets around you. It's unique!
11. Aurora Sports Park
Aurora Sports Park is a sports park spread out over 200 acres. It is one of Aurora's largest sports parks, with 12 baseball diamonds and 23 fields that you can use for various sports. You can join in one of the multiple events or tournaments offered in this sports facility or watch them.
Have some fun with it by taking a walk down a path. Relax on the beach or take a bath in a gorgeous reservoir. On a lovely green, you can hit a ball or attend a performance in a renowned theater. Try different food here at one of the many ethnic and independently owned restaurants!
Also, don't forget to discover a new skill or take a look at some public artwork. It has the Denver Art Museum to learn something new. This central Denver museum has a great collection of approximately 70,000 paintings housed in stunning structures.
Aurora is a brand you should check out. It offers lots to keep you occupied all year long, engaging your intellect, keeping you active, and enjoying life.
This list of the best things to do in Aurora if you're under 21 can help you plan your trip. Those are a few excellent ones to get you started!
We hope that you find this post helpful. Is there anything else you'd want to mention? Let us know what exciting you discovered in Aurora by commenting below.