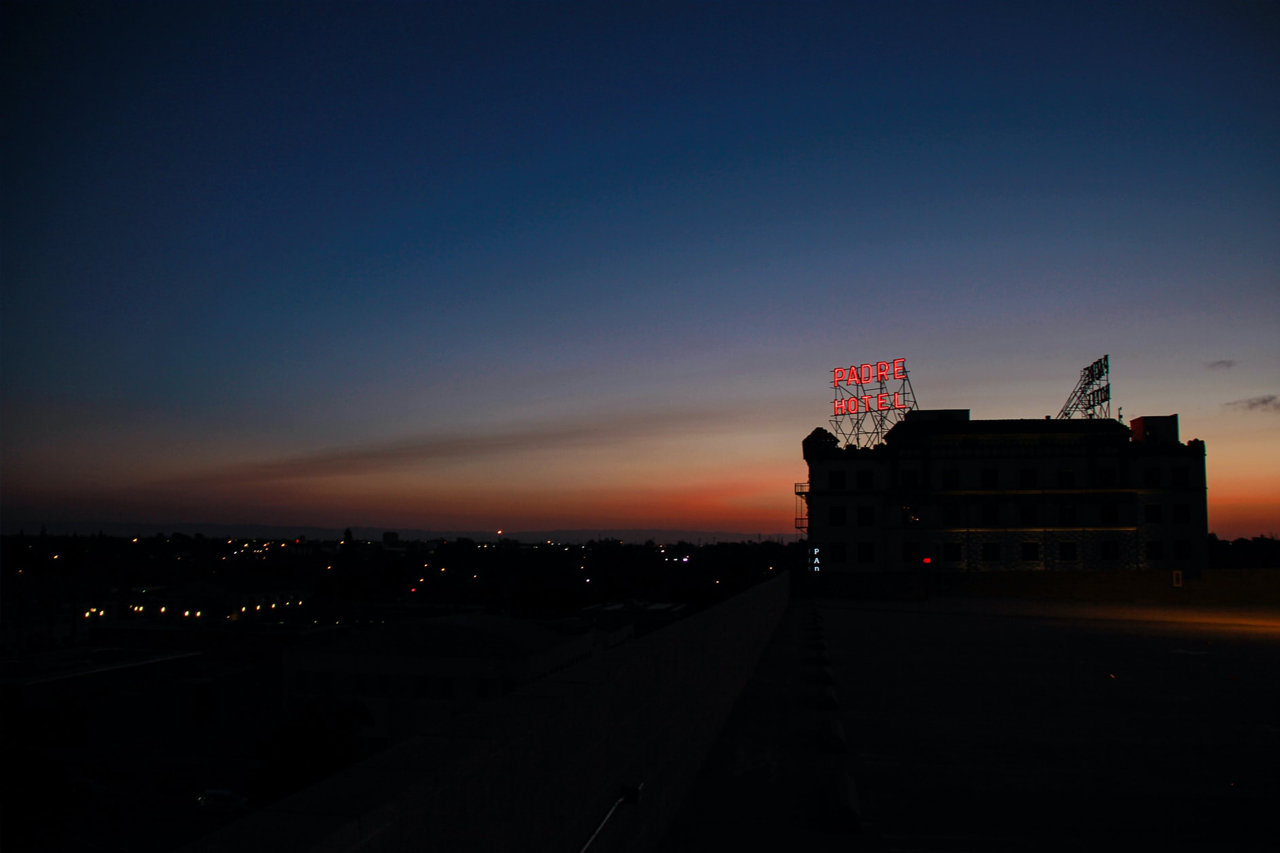 Bakersfield is an incredible place to visit in California. It's a city packed with unexpected delights. Oil and agriculture were previously the sole industries in the town. Now it has evolved into a cultural hotspot. However, the city has managed to maintain the richness of the region's history.
If you are under 21, this city has several museums, amusement parks, intriguing theaters, beautiful parks, busy shopping malls, and entertainment alternatives to enjoy.
To help you stay active while still having fun, we've compiled a list of top Bakersfield's best things to do. Whether you're a local or someone who is just passing through, there's something for everyone in Bakersfield!
1. Flight Adventure Park
Whether you're coming for a birthday party, a social event, or simply a fun day off, you're in for a treat. At Flight Adventure Park, a world of adventure awaits you! Experience a once-in-a-lifetime adventure at the Bakersfield trampoline park.
Thrillseekers can explore 40,000 square feet of excitement at Bakersfield's most amazing bounce facility, which contains 17,000 square feet of wall-to-wall trampolines! It's no secret that they provide limitless entertainment opportunities.
Don't miss out on Bakersfield's most fantastic club slash trampoline activity, Flight Night! The lights go dark, the lasers turn on, and they deliver the beats! Party freaks of all ages are welcome to join for an incredible blacklight trampoline experience every weekend.
2. John's Incredible Pizza
The Endless Buffet at John's Incredible Pizza Company contains a wide variety of pizza, pasta, fried chicken, complementary sides, soup, salad, and desserts.
John's unique combination of unlimited food-themed dining rooms and indoor games and rides provide the ideal setting for a day of family fun, a birthday party, or an event.
From standard Cheese and Pepperoni to Hawaiian, Chicken Alfredo, and their original Spicy Peanut Butter Pizza, its Endless Buffet has 13 made-from-scratch types of great pizza. The fantastic thing is that since this Endless Buffet is an eat-all-you-can, you can taste them all!
If you want your time to be more enjoyable and memorable, don't miss Thunder Alley, where you can have fun with your friends and family. This alley will roar with thunder whether you toss strikes or gutter balls!
3. Buck Owens' Crystal Palace
Buck Owens' Crystal Palace has been the go-to spot for fantastic live music, superb cuisine, and entertaining out-of-town guests since it first opened its doors in 1996. Owens' artifacts, including his renowned red, white, and blue guitar, rhinestone outfits, hundreds of celebrity photographs, and music awards, are housed in the structure, serving as a museum.
If you're looking for a spot to line dance or listen to live country music, this is the place to go. The Palace hosts dinner and dance on weekdays except for Mondays when it is closed. The Buckaroos with Monty Byrom, The Buckaroos with Buddy Alan, and Stampede are the three performances that happen alternate on weekends.
Some individuals like visiting sites where celebrities have seen, and the Crystal Palace has its fair share of celebrity visitors. Don't pass up this chance! Among the stars you can encounter are Taylor Swift, Dwight Yoakam, Brad Paisley, George Jones, Blake Shelton, Martina McBride, Miranda Lambert, Faith Hill, and Tim McGraw.
4. Bakersfield Museum of Art
The Bakersfield Museum of Art aims to improve the quality of life for Bakersfield and Kern County citizens and tourists by promoting art appreciation and educational opportunities in the visual arts. With almost 60 years of existence, the Bakersfield Museum of Art has been a leader in visual arts education in the Bakersfield area.
The objective of the Bakersfield Museum of Art is to provide a wide range of creative visual arts experiences via the display and preservation of great art, educational programming, community outreach, and special events for a varied audience.
The Bakersfield Sound exhibit features several well-known performers, including Merle Haggard and Buck Owens. The band's historical costumes, instruments, and other souvenirs are displayed.
There is a detailed history of its origins and its influence on modern country music. If you are a country music fan, you should not miss this.
5. McMurtrey Aquatic Center
Bakersfield's downtown is home to the McMurtrey Aquatic Center, a popular local hangout. The McMurtrey Aquatic Center offers a refreshing respite from the oppressive heat and humidity. Swimming here is safe and enjoyable, thanks to the lifeguards on duty and the Olympic-sized heated pool (with nine lanes of 25 yards each).
Regardless of your age, you'll have a great time here because of the high-quality facilities. Four Olympians from the local area qualified for the 2004 Summer Olympic Games and competed in the tournament. Even a 2005 Guinness World Record-winning underwater aquatic wedding was held here.
If you are a recreational swimmer, don't miss the opportunity to participate in scuba diving, water polo, and fitness programs at the facility.
You would enjoy the splash zone, which is a favorite of youngsters. Double water slides, a water volleyball court, and diving boards make up the children's play area.
6. Sequoia National Forest
Bakersfield has some of the world's most beautiful natural landscapes. In the south of the Sierra Nevada Mountains, including the magical realm of Sequoia National Forest (just northeast of downtown), the Kern River Canyon begins just northeast of the downtown area. At least 30 sequoia groves in the park and magnificent rivers and gorges formed by glaciers.
There are several campsites throughout the forest where you can spend the night and explore the wilderness on foot, kayak, or raft.
If you come here, don't forget to visit the Domeland Wilderness, which covers 95,000 acres, is one of six declared wilderness areas in the forest. Also, a national forest route connects the Pacific Crest Trail to Sequoia National Park through hundreds of miles of hiking trails, paved roads, and gravel paths.
With its high heights of up to 12,000 feet, Sequoia National Forest offers a variety of winter sports during the best time of the year.
7. Hart Park
With its 370 acres of green space, Hart Park is one of Bakersfield's most significant green spaces. You can pass by at any time of year and be greeted with breathtaking scenery.
You can have fun for free in Bakersfield at Hart Park if you're seeking low-cost activities. Large and picturesque, this park boasts an abundance of recreational options and a wealth of conveniences for your use.
Two-disc golf courses, multiple picnic sites, a playground, water access, well-maintained bathrooms, and more are accessible at this park.
You can also play baseball, have a picnic while grilling hamburgers or hotdogs, break the heat by swimming, enjoy a laid-back game of disc golf, fish, practice nature photography, and do many other activities while in the park.
Hart Park in Bakersfield is a great place to watch the numerous peacocks that walk about freely. Don't miss seeing these lovely creatures!
8. Mechanics Bank Arena, Theater and Convention Center
Bakersfield's primary facility for live entertainment, including athletic events, family performances, and music concerts, is the Mechanics Bank Arena, Theater, and Convention Center. The 10,000-seat arena, 3,000-seat theater, and 100,000-square-foot conference center were all completed in 1998.
The Mechanics Bank Arena, Theater, and Convention Center is a great place to spend the day with your friends and enjoy live entertainment that will leave you on your feet. In addition, there is a food concessionaire on site where guests can get easy access to beverages.
Don't miss this place on your Bakersfield tour if you love hockey. The Bakersfield Condors, an American Hockey League ice hockey team, and the California State University Bakersfield Roadrunners club, ice hockey team, call the arena home.
Furthermore, the California Interscholastic Federation High School State Wrestling Championship Tournament, which takes place the first weekend in March, is currently hosted at Mechanics Bank Arena.
9. Murray Family Farms
In a word, Murray Family Farms is the best of both worlds. It's an excellent opportunity for youngsters to learn about the hard labor of delivering fresh fruits and vegetables to their local supermarkets.
Organic vegetables and fruits have been grown on this 70-acre farm for 24 years. The farm grows strawberries as well as stone fruit and blackberries. There are 43 acres of citrus, yellow roses, juicy apricots, and apples on the farm, so enjoy it along a tractor-driven haywagon tour. You can pick your fruits and then take them to the butterfly house, cattle train, wagon rides, and mazes for a day of fun.
The Red Barn is an incredible place to stock up on fresh fruits and vegetables, preserves, and smoothies before heading out of town. Don't miss interacting with the zoo animals here; you can have fun with its docile goats, lambs, geese, pigeons, peacocks, turkeys, and miniature horses.
Also, don't forget to try their legendary Okie Fry Pies.
10. Valley Plaza Mall
On Highway 99 and Ming Avenue, Valley Plaza is a handy location in central California's San Joaquin Valley. As the most prominent retail property in the region with more than 135 merchants, the shopping center has an excellent range of commercial space for lease and unique boutiques like Apple, Sephora, and Michael Kors.
At Valley Plaza Mall, you can shop 'til you drop. Its restaurants and movie theaters are great places to relax and recharge after a day of shopping. Numerous retail establishments are available, such as Forever 21, Target, Macy's, Victoria's Secret, Hot Topics, Vans, etc.
It's easy to see why this mall in central California is a favorite with families, thanks to the 16-screen Reading Cinemas and several family-friendly restaurants, including Blaze Pizza, Five Guys, and Red Robin.
11. Buena Vista Museum of Natural History & Science
Since its establishment in 1995, the Buena Vista Museum of Natural History & Science has been a popular destination for visitors. It contains a variety of galleries and exhibitions, a gift store with a large variety of things, and entertaining activities. There are several fascinating displays in the Buena Vista Museum of Natural History & Science, including ones on fossils, geology, and anthropology.
The Buena Vista Museum of Natural History & Science has a wide range of exhibits well worth your time. Fossils from the Miocene epoch, Native American artifacts, unique rocks, and minerals from Africa are just some of the items you can see.
Don't miss out on the Miocene collection, mostly made up of Sharktooth Hill fossils. Gigantic specimens of Miocene baleen whales, sperm whales, the giant sea lion (Allodesmus), and the biggest shark (Megalodon) are exhibited on the main floor.
There are also remains of extinct Miocene terrestrial creatures, including horses, camels, and deer. This exhibit also includes several touchable specimens.
We hope this post sparked your desire to visit these beautiful city spots. Were you inspired to add any new places after reading this article? Let us know what you think in the comment section below.