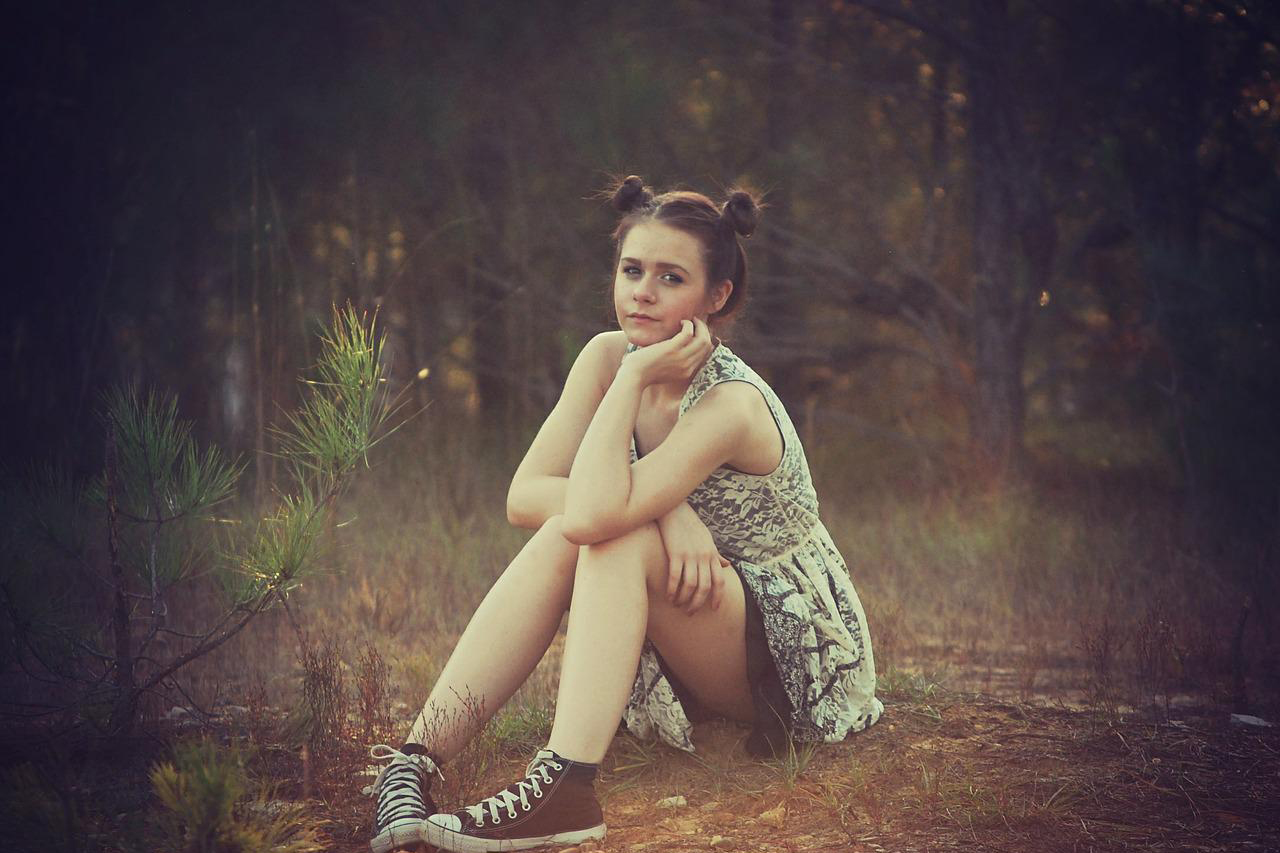 Buffalo, New York, is the state's second-largest city, situated on the shoreline of Lake Erie in the western part of the state.
In addition to its historical significance, the Erie Canal has helped Buffalo become a popular tourist destination for locals and tourists.
The city offers people under 21 a taste of a unique culture, with tourist attractions that you won't find anywhere else. While here, you'll never be bored since there's always something to do.
Buffalo has a lot to offer people of all ages, from gorgeous botanical gardens, museums, and parks to various outdoor activities. Apart from those, there is more to anticipate in this lovely city to give you an incredible trip experience.
So, we've put up a list of the top 11 things to do in Buffalo if you are under 21 to get you started!
The spectacular waterfront helped establish Buffalo's reputation as one of the nation's most vital transportation and industrial hubs. A visit to the city's coastline is a must on your trip.
Canalside is the crown gem of the industry. It offers approximately 1,000 yearly events due to over $300 million in new construction. Along the district's Central Wharf, outdoor yoga, children's activities, and Thursday Canalside performances are held every summer.
Every winter, thousands of people visit the Ice at Canalside, a 35,000 square-foot rink on the restored Erie Canal that offers skating, curling, pond hockey, and ice biking.
LECOM Harborcenter, located across the street, draws amateur and collegiate hockey players from all over the globe by staging competitions on its two NHL (National Hockey League)-sized rinks. Also, fans of sports and cuisine are coming to the two-story Food & Sport, with over 70 TVs, including a 38-foot large screen for significant events.
You can head to the Buffalo and Erie County Naval & Military Park, America's biggest inland naval park, also located on the waterfront, to maximize your visit. Plus, don't miss the observation tower at the Erie Basin Marina, which offers stunning views of Buffalo and Canada.
Walton Woods is a secluded park on John James Audubon Parkway in Amherst that will make you feel like you've stumbled into the city's best-kept secret. It is so well-concealed that you have to try to find it. But after you've located it, you'll be pleased you went on the hunt!
The park has paved trails that wind their way through the woodland region. A 1.4-mile circle track runs around the park and is ideal for a leisurely walk, bicycling, rollerblading, cross-country skiing, and snowshoeing in the winter.
Even if exercise isn't your thing, Walton Woods Park offers many things to do.
Bring your favorite book and sit on one of the lake's benches for ultimate relaxation. Also, Walton Woods is a fantastic place to see animals!
Walton Woods does not disappoint if you're seeking an Instagram-worthy location. The gazebo is a significant hit you should not miss. This vibrant pavilion is an ideal location for picture opportunities.
On hot days, it also provides quick shade.
The Buffalo and Erie County Botanical Gardens, often known as the Buffalo Botanical Gardens or the Buffalo Gardens, are situated in Lackawant to Buffalo's southern part. The gardens were first exposed to the public in 1900, the same year that the city held the Pan-American Exposition.
It has a diverse collection of tropical plants, cactus, and other warm-climate species. Tropical plants and fruits such as bananas and pineapples thrive in these gardens located in one of the country's snowiest places.
There are 12 gardens, or "houses," as the map of the gardens refers to them. You can find them in the three substantial domed chambers or the miniature greenhouses that link them.
Each of these homes has a distinct garden and symbolizes a different environment from across the globe.
The Palm Dome, where you enter and depart the gardens, is the most luxurious space you should not miss here. This location is notable for its vast palm trees, which reach 67 feet. Even in such a tiny area, it isn't easy to imagine palm trees growing in Buffalo.
If there's one way to get a sense of how quickly a society can shift, it's via transportation.
One of the most fantastic things to do in Buffalo is to visit the Buffalo Transportation Pierce-Arrow Museum and learn about how transportation has evolved.
The 1909 Thomas Flyer 6-40 Flyabout and the 1919 Pierce Arrow Intercity Bus are among the highlights of this New York museum.
Even though many of these designs are from the past, they are lovely because they portray history effectively.
The Frank Lloyd Wright Filling Station is the most gorgeous and spectacular attraction in the museum that you should not skip.
Wright envisioned a cutting-edge gas station with a second floor where clients could rest while refilling their tanks.
By displaying a facsimile of what Wright had envisioned, this museum pays tribute to his vision even if it never came to completion.
You will find the Buffalo Museum of Science in Martin Luther King Jr. Park, northeast of the downtown area, near the Kensington Expressway. August Esenwein and James A. Johnson designed the historic structure, which was completed in 1929.
Exhibits on animals, astronomy, the science of technology, and other scientific themes are among the attractions.
One of the museum's top attractions is its much-anticipated Antarctic Dinosaurs exhibit. You can witness the newest discovery of dinosaurs on a thrilling journey to Antarctica, one of the world's most remote and rugged locations. Antarctic Dinosaurs will engage you in the fascinating quest for never-before-seen fossils while also providing fresh insight into the planet's ever-changing climate.
While you're here, don't forget to take a trip to the 4th level for a whole room dedicated to cosmic interaction! At this level, you can view all of the planets, construct your rocket, and even create a stop-motion space movie.
You will particularly love a trip to the space stations surrounded by heaps of mobile moon rocks.
Assembly House 150 is a nonprofit art, design, and construction incubator and experiential learning facility in Buffalo, New York, founded by artists.
The house, founded and led by Dennis Maher, a famous artist and University at Buffalo professor of architecture, produces inspirational, unique spaces for everybody to experience the craft of construction.
In addition to tours and exhibitions, Assembly House 150 has the SACRA program that prepares under-resourced persons for employment in the construction sector. They've also just started a high school project targeted at assisting people under 21 interested in pursuing professions in the construction industry.
SACRA students participate in real-world, hands-on projects in the community, visit local businesses and monuments, and learn about various career pathways via field excursions and seminars led by guest experts. The SACRA program is designed for those who appreciate working with their hands, solving creative problems, learning about Buffalo's architectural heritage, and working as a team.
Participation is free, and trainees are paid a stipend over the 12 weeks. It is not essential to have any prior construction expertise. So, if you are a new resident here and interested in the construction field, don't miss that opportunity to earn even if you are currently studying.
Elmwood Village, a famous hamlet in Buffalo, exemplifies belongingness in a small city.
You'll find a variety of notable enterprises in this area of the city. Restaurants, shops, and educational institutions are all within easy reach.
The village is a great place to dine and shop. Visit the Blush, Half & Half Boutique, and Her Story for some retail therapy. Meanwhile, Sushi restaurant Kuni's, wing joint Mister Goodbar, and pizza joint Vera Pizzeria are among the dining alternatives.
To learn and maximize your visit to this village, stop at New York City's best educational institutions. Both the Albright-Knox and the Burchfield Penny Art Centers are nearby.
Spend some time at Elmwood Village, and you'll be shocked at how many fun activities there are to do in Buffalo.
Even if you double the creepiest site you know in Buffalo by 10, you won't come close to the Iron Island Museum in Lovejoy. This former church-turned-funeral home is said to be Buffalo's most haunted location. If you want a unique and creepy experience with your friends, don't forget to include this on your list! Also, this place is perfect for a Halloween trip.
Iron Island Museum has a lengthy history of hauntings and has been featured on national television shows such as "Ghost Hunters" and "Discovery Channel."
Authorities uncovered remnants in the basement when they seized control, which is why you'll encounter ghosts both inside and out.
Many ghost hunters consider the "museum of hauntings" a pilgrimage since there are always many sightings and audible encounters with ghosts call the museum "home."
The museum is famous not just among locals but also among professional ghost hunters, mystics, and psychics, who all agree that the site is haunted.
If you are spiritually brave and want to confirm the existence of a ghost, look up into the rafters for a glimpse of "Edgar." Edgar is the most well-known ghost to haunt Iron Island. You can climb the ladder to peer into the rafters in the hopes of striking up a conversation with him.
The Buffalo Pedal Tours is a fun, fresh way to tour the city while getting some exercise and spending time outdoors.
Each bicycle can accommodate up to 15 people, allowing 56 people to participate in the fun! Architectural, history tours, family reunions, business team buildings, birthdays, and bachelorette parties are just a few reasons people ride these bikes or boats.
Each journey is one-of-a-kind and customized to the group's specific requirements.
The Pedal Crawler's social mixer pedal tour is an excellent opportunity to meet new people while filling up your space. Sign up to ride along on a social mixer night if you just have a small number of daring friends.
Explore Lake Erie from the water on a party boat excursion and take in the Buffalo skyline. River otters and albino deer are possible sightings if you're incredibly fortunate! Take a pedal boat up the Buffalo River to discover the strange ship anchored to the old grain silos.
The architectural tour is a fantastic opportunity to see some of Buffalo's most important monuments while also learning about the city's fascinating history.
Lastly, don't miss its four-hour gourmet tour that includes stops at local favorites, including Oshun, Bourbon & Butter, and the world-famous Chocolate Bar. Not only will the meal be delectable, but the transportation between the restaurants will have everyone talking about the beautiful occasion you've planned.
Buffalo Zoo, situated at 300 Parkside Ave, is the country's third-oldest zoo. It receives around 400,000 visitors per year.
It is a popular destination for visitors of all ages and home to various wild and exotic animals and over 320 plant species. At the zoo, animals can roam freely in large and modest enclosures that include trees, streams, ponds, and other characteristics that mimic their natural environments.
Also, Buffalo Zoo can host birthday parties and corporate gatherings.
The Arctic Edge, a new exhibit that you should not miss, has two polar bear cages with underwater viewing opportunities for your maximum sight pleasure.
Since its opening in June 2012, Larkin Square has been a popular destination for locals and tourists. Larkin Square is a one-of-a-kind destination in Western New York, offering something for everyone, from exploring the redeveloped neighborhood to taking in the fresh air.
Larkin Development Group owns and operates this public area, decorated with vibrant furnishings and innovative architecture, and hosts regular community events that include food, music, and good times for everyone. Pickleball and other lawn games are available for guests' enjoyment.
In addition to the Larkin Plaza Author Series and KeyBank Live at Larkin concerts, the square is bustling with family-friendly activities like Food Truck Tuesday.
Don't forget to look behind the square for the Larkin U Skyscraper and the Larkin at Exchange building. The first floor of these Class A commercial buildings is available to the public and includes a KeyBank branch, cafeteria, Tim Hortons, etc.
Buffalo is an excellent city for under-21s, and this guide will help you organize your trip.
We hope that you have learned something new from reading this article. Is there anything else you'd want to mention? Let us know what exciting you discovered in Buffalo by commenting below.