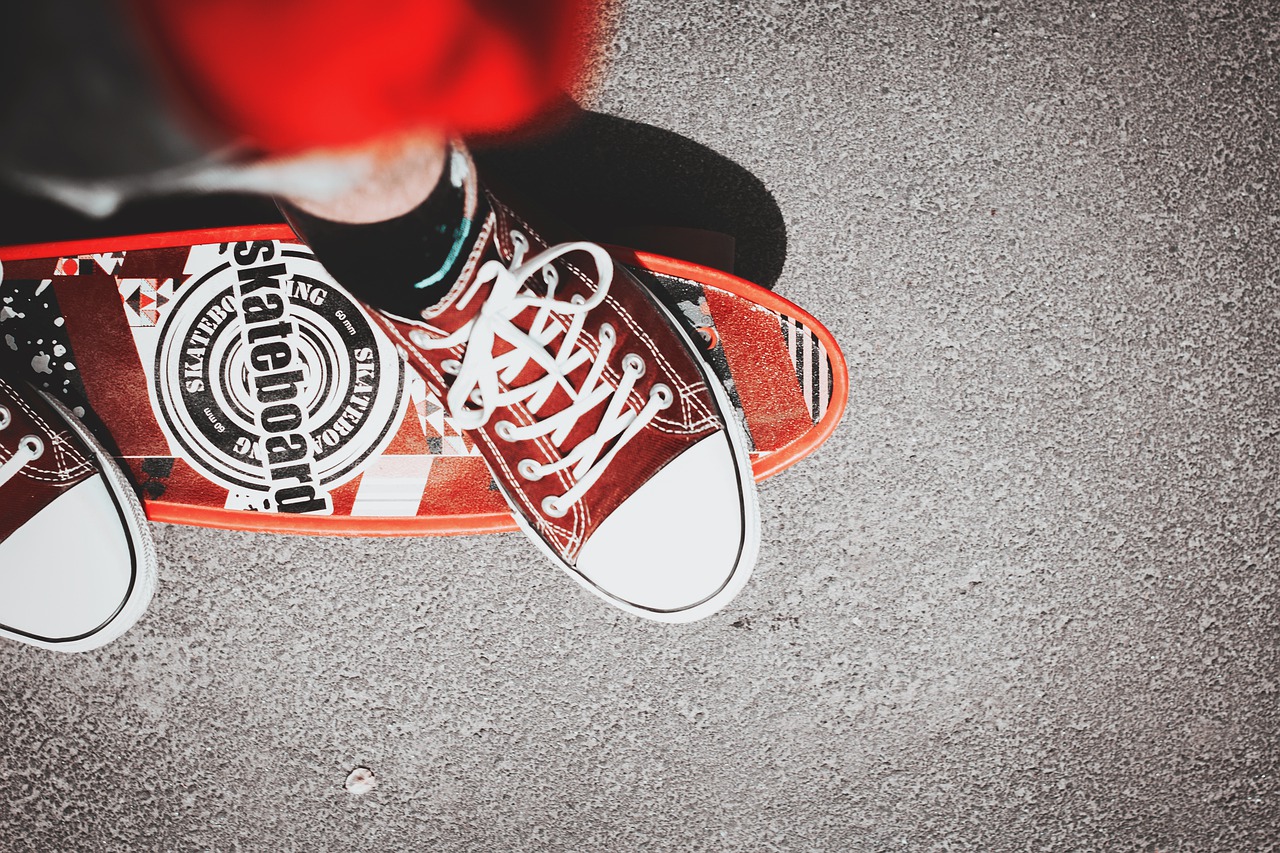 Chandler is a city in Arizona located southeast of Phoenix. While this Arizona town is recognized for its tech and creativity, it is also a lively and vibrant place for people under21.
If you're planning another trip to Chandler, Arizona, be sure to check out the city's museums, exciting games, excellent learning facilities, renowned events, and other alternative activities.
We've compiled this list of the top 11 best things to do in Chandler if under 21 for your convenience. Let's take a peek at some of Chandler's top attractions!
1. Uptown Jungle Fun Park
Uptown Jungle Fun Park is an indoor family fun facility that offers a variety of activities for people of all ages. With a city-style indoor playground metropolis as its backdrop, it gives people under 21 the opportunity to discover their inner superhero, rock climber, explorer, or even an uptown ninja warrior.
There is a wide selection of action-oriented fun activities in the indoor park, ensuring that you will have a great time working out. You can run, jump, and play in this climate-controlled leisure complex, including trampolines, inflatables, climbing walls, obstacles, etc.
Also, if you want to relax, there is an adult area with TVs, massage seats, and other amenities. For food and drinks, visit its Fuel Store, which sells a variety of low-cost foods, snacks, and beverages you would love.
2. Chandler Skate Park
The Chandler Skate Park has a reputation for attracting some of the top skateboarders in the world to south Chandler when it was opened to the public on March 24, 2000.
More than 35,000 square feet of fun await skateboarders and in-line skaters at this Chandler Recreation Division facility. Non-skaters can appreciate this park as much as skaters since they are often awed and appreciative of what they see on the other side of the gate.
Concrete bowls, decks, blocks, and metal rails are among the amenities.
At the nearby Snedigar Recreation Center, you'll find a popular teen hangout, baseball fields, a large playground, and an amusing bark park that you should not miss.
3. Ice Den Chandler
Two regulation-sized ice surfaces are offered for public skating, hockey, and skating classes at Ice Den Chandler. Additionally, the 80,000-square-foot complex has a pro shop, arcade, cafe, and party rooms.
Skating programs are intended to suit skaters of all abilities, from first-time skaters to competitive skaters preparing for international competitions.
The nationally known Learn to Skate program runs year-round for people of all ages and abilities and is a perfect spot to begin your skating career.
Advanced skaters can join up for daily freestyle sessions, which give hours of ice time each week to help them improve their skills.
The Chandler Adult Hockey League plays at Ice Den Chandler. It is the state's most prominent, with over 600 players on 46 teams in five skill levels competing year-round in the Spring/Summer and Fall/Winter seasons.
You should not miss the particular program if you want to improve your hockey skills is its Coyotes Development Program. It is a year-round hockey program for house/recreational hockey players, ranging in age from Mini-Mites to Bantam/Midget.
It focuses on fundamental skill development and introducing team play ideas in a fun learning environment. In this program, you can play various positions and are given an equal chance to participate.
4. Gravity Extreme Zone
Gravity Extreme Zone is a 40,000-square-foot climate-controlled complex with over ten excellent attractions for team building, business gatherings, celebrations, and fun with friends and family.
The Zone has something for everyone. Freestyle open jump trampolines covering 12,000 square feet, Extreme Basketball trampolines, and Extreme Dodgeball courts for people of all ages are part of the entertainment center's offerings.
Also, the in-house Italian cuisine at Gravity Extreme Zone serves up freshly made calzones, stromboli, spaghetti, New York-style pizza, and a variety of pastries, coffee, and other beverages.
Trampolining in the middle of a foam pit where you balance on a beam while trying to knock down your opponent is an excellent way to test your talents or challenge a buddy. Some of the other attractions you should not miss are the Skywalk (the most comprehensive indoor adventure rope course in the nation), Extreme Wall (a 30′ indoor climbing wall that can hold 12 climbers), and the Bungee Jumping Tower.
5. ESCAPE: chandler
ESCAPE: chandler is a Chandler-based escape room entertainment company that serves the whole east valley, including Chandler, Tempe, Mesa, and Gilbert.
It is a physical exploration game in which players are locked in a room and must work together to solve riddles and clues to escape at a specific time.
The players have one hour to solve the rooms' mysteries and "escape."
Each escape room game is enormous, entertaining, and immersive and can accommodate nine people.
Each area and the clues and riddles have its distinct narrative arc, making for a fascinating real-life escape. For a dynamic, engaging experience, challenge your friends, coworkers, and family.
Some of the famous rooms you should not miss are Tony's Bistro (a Mafia hit-man mystery), Pawn Shop (discovering some pawned stolen treasures), and The Cabin (fleeing your holiday cottage in the woods). You'll have a lot of fun playing escape games at ESCAPE: chandler, so tell your friends and play the games!
6. Rawhide Western Town & Event Center
Situated in the center of the Sonoran Desert, Rawhide Western Town & Event Center is a world apart from the rest of the Wild Horse Pass area. You'll feel like you've stepped back in time to the Wild West as you walk the streets of Rawhide.
Rawhide provides enjoyable holiday activities for the entire family. It can accommodate groups of 10 or 10,000 with its unique combination of Old West flair and New World comforts. Mud runs and terrain races and gymnastics and cheerleading contests are held at Rawhide.
When it comes to the top music events in the country, Rawhide is an obvious choice. The two-day Goldrush Music Festival and the famed Decadence Arizona New Year's Eve Festival, which has included celebrity DJs like Skrillex and Diplo, are two must-see annual events.
7. Chandler Museum
With engaging, community-focused events and discussions and world-class visiting exhibitions, the Chandler Museum is a cultural destination unlike any other.
The Chandler Museum property includes local and national visiting exhibitions on culture, history, and art, the East Valley History Center for scholars, educational programs in the new classroom, etc.
The contemporary structure, which was created to complement the historic home, preserves and honors the past while also expressing its development as a city with a bright future, is the focus of the new museum complex.
Each year, the Chandler Museum display hall hosts 6-8 exhibitions.
Don't miss the Infinite Shade at this museum. During the day, this sculpture by Jeff Zischke provides shade for the museum's outdoor courtyard, while at night, it is flooded with rainbow light.
8. Mesquite Groves Aquatic Center
Mesquite Groves Aquatic Center, located next to Basha High School, is a shared-use facility. The center received the "Outstanding Facility" award from Arizona Parks & Recreation in 2009. Plus, it was nominated runner-up for Best Kids Water Park or Pool in the Arizona Republic Reader's Choice Awards in 2010.
This stunning new facility is ideal for a family day out since it provides a wide range of water-related activities. You can cool down after a hard day of challenging swimming in the competition pool featuring two water slides, a lazy river with a 752 gallon "Big Blue Bucket," and a water vortex.
The Chandler Aquatics Program also provides year-round swimming classes. If you want to boost your swimming skills, don't skip it!
9. Radford Racing School
Radford Racing School is where to learn how to drive some of the world's fastest production and open-wheel vehicles.
The school has been educating drivers of all ages for more than half a century.
In addition to a 1.6-mile, 15-turn racing track, Wild Horse Pass Motorsports Park has three more road courses and an approved National Hot Rod Association drag strip.
The school is situated in the park. Over a hundred race-ready automobiles, including sedans, SUVs, and open-wheel formula cars, are kept on campus.
Teen Defensive Driving develops novice drivers' skills and confidence. If you are a first-timer, you will get instruction in vehicle control, active driving, and awareness from some of the top instructors available. Additionally, the training contains a specialized accident avoidance exercise, skid control, and ABS braking exercises.
Also, don't miss the Grand Prix Road Racing course. With a low student-to-coach ratio of three to one, the Grand Prix Road Racing course delivers attentive coaching, resulting in drivers gaining their Sports Car Club of America (SCCA) license.
Lastly, you (students) can practice in a competitive, state-of-the-art open-wheel racing vehicle via Radford's Ligier JS Formula 4 training program. The Radford F4 training program, powered by Honda, provides a variety of course alternatives behind the wheel of the Ligier JS F4 racing vehicle.
10. Ostrich Festival
Chandler's renowned Ostrich Festival is based on Chandler's colorful early history of ostrich ranching, which includes breeding these exotic birds for their fashionable and valuable plumes. The Chandler Chamber of Commerce organizes the event, which takes place in Tumbleweed Park on the southwest corner of McQueen and Germann roads.
The Ostrich Festival is a community-wide family event that includes live ostrich races and activities, national and regional talent, a carnival midway, outstanding cuisine, premium arts and crafts, a Saturday morning parade, etc.
The festival offers some of the most prominent local and regional talents in the Southwest. Over 90 different talent acts will participate during the event, including musical performances. So if you love music, you should not miss this festival.
11. Makutu's Island
Makutu's Island is an indoor "island" featuring tall trees, climbs, hidden tunnels, a "bungee jump," a zip track, an arcade, a café, a separate toddler zone, private party rooms, and much more.
Disney is not associated with Makutu's Island. Even though Disney created the structure and architecture, Makutu's Island has been re-themed with its adorable characters, including the jaguar cub Makutu and his buddies.
With numerous play attractions, gift shops, snack bars, and a location to organize birthday parties, the indoor complex was built for families. The venue provides hours of entertainment and adventure.
The "snake" slide, which begins on the fourth level and spirals more than 35 feet around the tree's exterior to its base, is a definite delight that you should not miss.
There's much more to do in Chandler than just taking in the city's history and culture. Amusement parks, centers, learning facilities, and live music venues are among the city's top attractions. For individuals under 21, Chandler, Arizona, is a great place to visit.
We hope that you find this post helpful. Is there anything else you'd want to mention? Let us know what exciting you discovered in Chandler by commenting below.