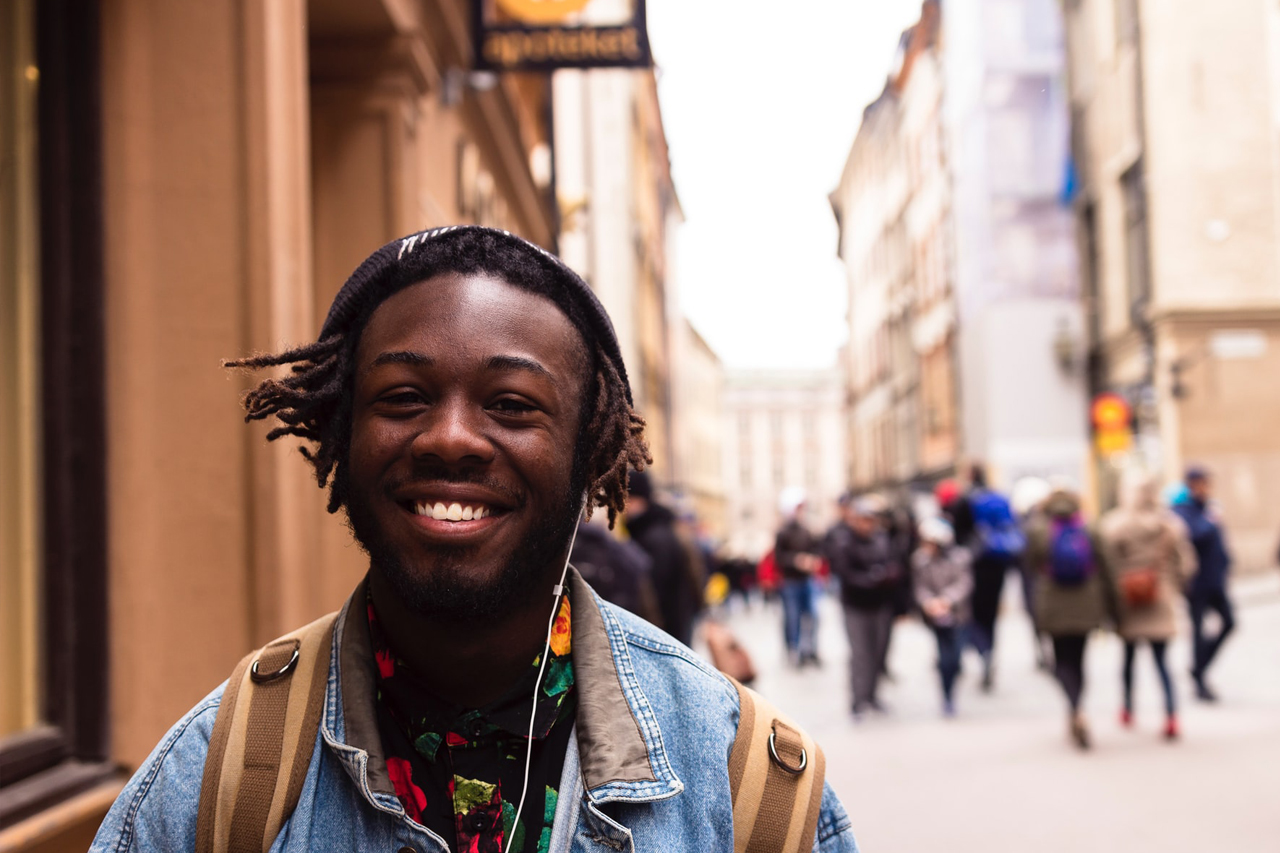 Chesapeake, Virginia, constantly ranks high among the safest cities in the United States. It is also home to notable personalities and professional athletes, including David Wright, Michael Cuddyer, Ricky Rudd, Bubba Blackhawk Walters, and Chris Richardson. You'll be thrilled to know that this city has more deepwater canal miles than any other metropolis in America.
Found in the heart of Coastal Virginia, Chesapeake is a destination worth visiting because of its tremendous historical and cultural value and several natural beauty areas. For persons under 21, there are various destinations and recreations you will love in Chesapeake, such as museums, ice skating, restaurants, star gazing, and parks.
Ranked fifth among the safest cities, you won't have to worry too much about becoming a crime victim in Chesapeake. You can go around the town more freely and focus on getting the most out of your vacation. We present the top best things to do in the admirable city for individuals under 21.
1. Great Bridge Battlefield & Waterways Museum
One of Chesapeake's historical sites is the Great Bridge Battlefield & Water Ways Museum, located at 1775 Historical Way, Chesapeake, VA 23320. In December 1999, on the 224th anniversary of the battle, a group of committed locals formed The Great Bridge Battlefield & Waterways History Foundation. It was to preserve the precious piece of American history.
In the Great Bridge Battlefield & Waterways History Foundation, visitors will feel like they traveled back to 18th century Virginia. The area offers trails, interpretive pathways, an outdoor amphitheater, a picnic area, monuments, and a Recreation of the Causeway from 1775 to explore. The site was once a battlefield where the Battle of Great Bridge had taken place and led to the independence of Virginia.
Don't miss exploring the five trails the site offers: Dominion Footbridge, Marsh Overlook, Eco Preservation Area, Waterway Trail North Loop, and Waterway Trail South Loop. Among these five, never miss out on the Marsh Overlook. It leads to a tower over the Marsh, comparable to what people viewed from the Great Bridge in the 1700s.
2. Winston's Café
Established by Greg Evans in 1990, Winston's Cafe provides a homey ambiance, live music, and delicious food in the community. It is among the first few businesses in the area before its boom. The Cafe serves fresh meals in a fun environment for guests to enjoy. You can find this restaurant at the Crossways Shopping Center.
Winston's Cafe is a local's favorite restaurant in the city, making it a must-visit dine-in place during your visit. Dine and enjoy their fresh and tasty meals while listening to live music. They also cater made-to-order food and offer dinner specials. Winston's Cafe is famous for its friendly staff and atmosphere, making guests comfortable and always returning for more.
Bestseller meals you have to try are Steak bites, Ahi Cajun Tuna Bites, Winston's Burger, hamburger, Ahi Tuna Wrap, Ribeye Steak, English Dip, Black and Bleu Ribeye, Prime Rib, and Winston's Surf and Turf. Remember to savor the distinct flavors of Chesapeake's local favorite restaurant, Winston's Cafe.
3. Glazenfyre
Founded by co-owner Diana Snyder, Glazenfyre first opened its doors in 2005. Situated at 501 Kempsville Road, Chesapeake, VA 23320, the studio is open for all ages with or without skills in arts. Glazenfyre has only one location and isn't open for the franchise, making it a definitive contemporary paint-it-yourself studio in Chesapeake.
Since its opening, the studio consequently won the Best Pottery Studio Gold Award yearly. There are more than 1,000 poetry items and canvasses to try in Glazenfyre. Here, you can unleash your creativity and the opportunity to take home your art with you. Glass fusing, pottery painting, canvas painting, and workshops are among the activities you can try in Glazenfyre open for all ages.
One of the most notable activities you must not miss in Glazenfyre is its pottery painting. Over 700 different items you can choose from and over 70 colors. Their staff is ready to assist with your every need as you focus on creating your masterpiece. After painting, the studio will finish it up and lets you take home your artwork.
4. Chesapeake City Park
The Chesapeake City Park is the largest in the city, located on City Park Drive. It is a 90-acre area with 60 acres of open space designed to entertain its visitors and is a quick escape from the busy streets. The remaining 60 acres of this 90-acre plot are open spaces with rows of reforested pine trees.
You can do a lot in this enormous city park. Besides its gorgeous reforested pine trees, you can play hide and seek, enjoy being with nature, and observe wildlife. Sports enthusiasts can also have fun on their basketball, volleyball, and horseshoe courts. Dog parks, Fun Forest, outdoor fitness area, skate park, walking trail, and picnic section rentals are among the amenities available in Chesapeake City Park.
A wide-open area is ideal for a bike or skate ride. Don't miss out on trying the site's skate park. It is open to those who wish to bike, in-line skate, or skateboard. Ramps in the area include a hip ramp, pine ramp, and three-quarter pipe. There is also a series of boxed platforms and smaller ramps in its street area.
5. Greenbrier Farms
A Chesapeake landmark since 1916, Greenbrier Farms is a historic spot situated at 225 Sign Pine Rd, Chesapeake, VA 23322. They have a Farm Market that serves as their retail headquarters inside the area. With about 350 acres, it is the perfect getaway destination for tourists, weddings, field trips, and other events.
The Greenbrier Farms has been a garden center that provides gardeners, families, landscape contractors, and homeowners with native shrubs, trees, plants, and fresh flowers. Guests are also welcome to explore their Farm Market. Daily picked fresh vegetables and fruits are all available, and you can enjoy their salsas, ice cream, jams, and jellies. Below, they have "You Pick" with thousands of flowers or fruits in the fields and orchards.
Not only is the Greenbrier farms limited to plants, fruits, and vegetables, but you can also pet and feed the farm animals in the area, including chickens, pigs, rabbits, goats, ducks, and more. You must try their Horse & Runner trail for those who know horseback riding, which is open to the public.
6. Hickory Ridge Farm
Hickory Ridge Farm, located at 2928 S Battlefield Blvd, Chesapeake, VA 23322, is a family-owned and operated farm. After the farm's re-opening of its operations in 2011, from part-time farming work, it now has become a full-time venture for the family. Spanning 18 acres, including three acres of strawberries, this famous farm in Chesapeake is known for its seasonal produce of pumpkins and strawberries.
The farm's top-quality produce draws many people to buy and experience farm life by engaging in the farm's events and activities. Hickory Ridge Farm annually hosts Fall Festival during the autumn season and Strawberry JAMboree in the spring. Pumpkin Picking and Strawberry Picking are two of the field trips you can also try. They also do Easter Celebrations, birthday parties, a Saturday Market, and a You-Pick Pumpkin Patch event.
If you can't wait for the perfect strawberry and pumpkin picking season, Hickory Ridge Farm has a Saturday Market you can enjoy. Pony rides, train rides, and hayrides are all available with live music or a DJ keeping you more entertained. There is also a play area where guests can interact with various farm animals, use a picnic table, and get dirty with sand piles. Don't miss the roster of activities you can do during Hickory Ridge Farm's Saturday Market.
7. Northwest River Park
763-acre park located in Southeast Chesapeake lies Northwest River Park. The park is rich in stunning sceneries and recreational activities catering to visitors and residents alike. This tourist destination is the perfect location to escape from urban life's hustling and bustling streets.
Northwest River Park offers activities and programs like hiking, fishing, golf course, volleyball, horseshoes, etc. It also has two rental cabins and 66 campsites for visitors to try. Additionally, the park is a four-time awardee of the "Best of Chesapeake." Northwest River Park guarantees a relaxing getaway with nature for those seeking to de-stress and pause their life for a moment.
Trails, fishing, and camping are the most sought-after, yet you should not miss engaging in relaxing activities such as bird-watching or paddling. Indulge yourself in nature's melancholy, and spend your afternoon paddling or watching the sunset. You can also wish to watch the birds and get a chance to see merlins, hawks, or bald eagles.
8. Chesapeake Planetarium
Chesapeake Planetarium is celebrating its 60th year of operation. It was the first planetarium built by a public school system in Virginia, where the Chesapeake School Board provided the constructions funds. Initially, the planetarium was a teaching tool for schools, but it has been made available to the general public.
If you are looking for an evening under the stars, Chesapeake Planetarium offers a great experience to learn more about astronomy. Currently located in Shea Dr, Chesapeake, over 50,000 people annually attend the Chesapeake Planetarium's educational activities. Their programs are open to the public once a week and cover various topics that vary monthly.
Chesapeake Planetarium's monthly public programs are something that many people look forward to, kids and adults alike. You'll be able to explore the universe and its wonders by attending their monthly public programs. Night of the Blood Moon, The Astronomical Zodiac, and The Mystery of Stonehenge are monthly topics to look forward to in the planetarium.
9. The Great Dismal Swamp National Wildlife Refuge
Established in 1974, the Great Dismal Swamp National Wildlife Refuge aims to help preserve and protect a fraction of the Great Dismal Swamp. It is a marshland on Southeastern Virginia and Northeastern North Carolina's Coastal Plain. Located between Virginia, Norfolk, and Elizabeth City, NC, it is among the most significant habitat in the mid-Atlantic area.
With almost 113,000 acres, it is the largest intact remnant of the once over million acres swamp. The wildlife thrives in this refuge, where there are approximately 200 birds, 47 mammals, 96 butterfly species, and more. Aside from animals, it is also home to rare native tree species like the Atlantic White-cedar and Tupelo Gum-bald Cypress.
After exploring the land, you can paddle via the Great Dismal Swamp Canal or join the guided kayaking tour that will take you to the Army Corps of Engineers Spillway and Feeder Ditch. In any case, make sure to visit Chesapeake's majestic Lake Drummond. It is one of Virginia's only two natural lakes.
10. Vintage Trixie
Antiques have a charm of their own. Situated at 112 Wayne Avenue, Chesapeake, VA, Vintage Trixie is a cozy vintage shop and a local hotspot haven for those who love unique, old, but beautiful items. Established in 2016, Vintage Trixie began in 2011 when the owners had to clear out childhood items and keep the eclectic and beautiful ones.
In Vintage Trixie, get ready for a trip down memory lane as you find a wide assortment of antique and vintage treasures. The vintage shop may be pretty congested; however, you'll be in awe of the different finds you'll discover in this shop. Old photographs, jewelry, decor, toys, lighting, collectibles, and other cool and unique items are available here. You may find similar items from your childhood displayed in the shop. Vintage Trixie is a paradise for curious minds of all ages fascinated with anything antique.
If you are exceptionally fond of anything antique and vintage, attend the shop's The 4th Vintage Trixie's Curiosity Faire. Shop with local merchants and get your portrait taken with strange and fantastic showgirls and guys! You can expect that about 60 vendors are attending the fair, giving you more chances to discover and take home antique and vintage items in one day.
11. Chilled Ponds Ice Sports Complex
Chilled Ponds Ice Sports Complex is known as the town's premier sports facility. Its 90,000 square feet dual rink is a must-visit for sports enthusiasts, citizens, and tourists. The sports facility is also the practice homesite for the Chicago Blackhawk's central affiliate team of the American Hockey League and Norfolk Admirals.
Besides being a practice homesite, the Chilled Ponds Ice Sports Complex hosts tournaments and competitions. Activities to expect in the area are hockey leagues, the Chilled Ponds Café, birthday parties, Skate Programs, a 6000-square-foot fitness, and the Cavanagh's Developmental Hockey Program (CDHP). Guests can also check out their newly added facility, the large indoor Sportexe turf field.
If you are in the mood to learn to skate, the Chilled Ponds Ice Sports Complex's skating program is a must-try. These public skating sessions are a great addition to your excellent experience in discovering what Chesapeake offers, even to those fond of sports recreations, no matter what age.
Going around Chesapeake won't be a hassle for tourists because of the city's incomparable safety. Moreover, the metropolis is a historical hotspot with a varied list of recreations to love, even for those under 21.
We are excited to hear you discuss the city's charms. Did the Chesapeake admirable safety appeal to you? What do you think about the city and its hotspots? Do you recommend other sites to include in the list? Who knows, this time, Chesapeake deserves at the top of your travel bucket list.