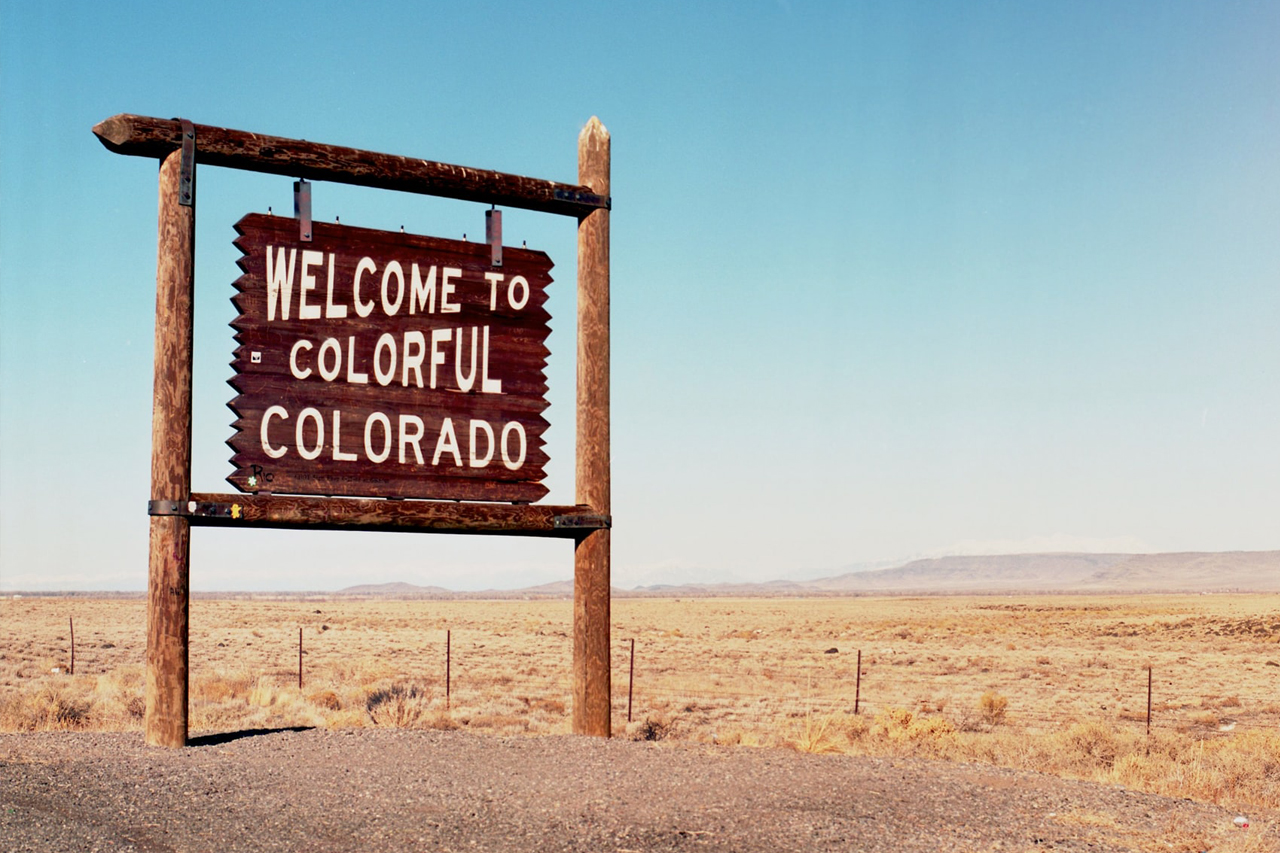 Sitting at the foot of the Rocky Mountains is the city of Colorado Springs.
Colorado Springs is famous for its rugged natural beauty. On top of that, Colorado Springs also has a lot of tourist attractions.
You can enjoy several activities like hiking, climbing, dining, or even shopping here. There will always be many activities for solo travelers, friends, families, or couples.
If you are an outdoorsy person, Colorado Springs is the perfect destination.
All city corners provide thrill and excitement, from jagged cliffs to its rushing rivers.
You can zipline over the trees or even rent a canoe and spend some time on one of the lakes.
If you are not into the outdoors that much, there are also options. Colorado Springs has malls, theaters, art galleries, museums, and even performance halls.
There is even an indoor rock climbing and trampoline jumping destination for you to try.
To make the long story short, Colorado Springs is perfect even if you are 21 or younger.
And here, we listed 11 of the things you can do in Colorado Springs for 21-year-olds (and below).
Let's get started!
1. Adventures Out West
Do you have any plans this weekend?
Because if you do not have anything planned on Saturday, I have.
Care to go on a hot air balloon ride and see Colorado Springs? If this is not your type of adventure, I know you are missing out on many things.
Adventures Out West allows you to go on a hot air balloon ride any weekend you like, weather permits.
Aside from the hot air balloon ride, Adventures Out West offers a horde of thrills and excitements in Colorado Springs.
For instance, if a hot air balloon ride is not your cup of tea, would you zipline from a cliff over some majestic trees?
Bikes here are also for rent. Or you can take a jeep and explore the area independently.
Now, let us go back to the hot air balloon ride.
The ride will start from the Colorado Springs Airport. This ride will take you on a journey that makes it possible to see the gleaming lights and the city's wilderness.
It is easy to arrange a ride here. The management will handle all the technicalities. You have to go there and show up on your scheduled ride.
2. Rocky Mountain Food Tours
Colorado Springs is a city of many hole-in-the-wall diners. It also has many high-class resorts and restaurants.
The city can certainly cater to different palates and will never disappoint.
But if you are not sure where to start and where to go, we have an answer to that.
You can take a tour with Rocky Mountain Food Tours.
Rocky Mountain Food Tours makes it possible for you to go on multiple tours to satisfy and excite your palate. A "Progressive Dinner Tour" takes you to a horde of steakhouses and high-end restaurants.
You can also take the "Original Colorado Springs Food Tour," which will allow you to witness the behind-the-scenes of local eateries. Here, you will learn how local eateries prepare and present their food to the public.
And what good will a culinary tour be if you do not get to taste the food?
The tour also comes with opportunities for you to sample the delicious food.
If you are hungry for a tour, no pun intended, do it with Rocky Mountain Food Tours.
They can take you to everything delicious in Colorado Springs.
3. Springs Adventure Park
Springs Adventure Park will be a hit for you and your friends.
Here, you will love the colorful areas with their corresponding challenges.
Either choose a foam-filled "battle joust" or go with the "wipeout" arena. The arena has columns that spin and rotate as it tries to knock you off your seats.
You will also enjoy the virtual reality headsets and the adventures that seem lifelike.
There is an old-school vintage arcade which you would also enjoy. The arcade seems like a blast from the past and would sit well with you and your older siblings.
If these games and arcades are not enough, we have something else.
Try out the ninja warrior obstacle course. No matter your age, you would love to test your determination here.
The attraction is something you should never miss when in Colorado Springs. This place is where you, your family, and your friends will enjoy it.
4. Seven Falls
They also call the place the "Broadmoor Seven Falls."
These beautiful waterfalls are some of the highlights in Colorado Springs.
As the name itself implies, there are seven waterfalls in total. And they all tumble from one rocky mountainous peak to another like how you see them in postcards.
As visitors, you can hike through the surrounding areas. And while you do, you get to see beautiful blue skies. While you walk, you get to have the freshest air and the warm sunshine. On top of these, you will also find that the area has an abundance of wildlife.
There are steps added to the mountain. These steps would allow you to go directly to the falls safely.
And the good thing about the falls is that there is an elevator for wheelchair access.
The waterfalls are great options for escaping the city for a while. And if getting in touch with nature is what you aim for, the Seven Falls is a great option.
5. Pikes Peak Alpine School
If you are an adrenaline lover, this attraction is for you.
It does not matter whether you are a beginner in outdoor activities.
At Pikes Peak Alpine School, you can have an outdoor adventure to make your Colorado Springs visit memorable.
The school is an outdoor adventure guide. It caters to all mountain-based activities like hiking and climbing. The school also caters to those who love to ski and more.
As mentioned earlier, it does not matter if you are a beginner.
The school is open to all skill levels. And so, if this is your first time, you can still find a group you will be comfortable with.
You can rent equipment from the school. The school will also provide guides who will teach you all the essential things you have to know.
You can even sign up for other interesting courses like avalanche rescue.
In Colorado Springs, the most popular is the Pikes Peak area. But if you want to go out of your comfort zone, you can also sign up for trips that will take you to cities outside the state.
Signing up here will allow you to go on thrilling activities like ice climbing. You can also go mountaineering off a rocky edge of a cliff that is a thousand years old.
6. Western Museum of Mining and Industry
A few miles north of Colorado Springs lies the Western Museum of Mining and Industry.
The museum focuses on the mining industry. Here, you will find exhibits that show mines, coals, steam engines, and locomotion. Other displays are relevant to the advancement of the industrial revolution.
A museum is a perfect place where you can learn about the industry. You will also learn about their impact on the country during the 19th century.
From working pneumatic machines to scale models of mills and mines, you will never run out of exhibits to see here.
While in the museum, you can also pan for gold and explore mining shafts. You should also never miss out on the steam engines.
Here, you can check out their inner workings and understand how they operate.
Other activities while in the museum include walking the grounds. There are also videos and photos from crucial periods in history.
And never forget to swing by the library.
Yes, the museum also houses a library.
The museum is only a few minutes away from the city. It is a perfect way to learn about the mining industry.
7. National Museum of World War II Aviation
I am not sure if you know it, but the United States Air Force Academy is also in Colorado Springs.
And as the city that houses the academy, it is somewhat expected to see a museum on aviation.
Colorado Springs is famous for its aviation industry. And the city is one of the perfect places to visit when interested in such a topic.
The National Museum of World War II Aviation is in Colorado Springs, for starters.
It sits near the Colorado Springs Municipal Airport and Peterson Air Force Base.
The museum has a wide array of photos, exhibits, artifacts, and texts from the Second World War.
You can do a self-guided tour inside the museum. Here, you can check out the exhibits and galleries at your own pace.
There is also a hangar where they repair and restore planes. But going here requires supervision. You have to have a ticket reserved in advance to visit this area.
If you are interested in aviation and World War II, the museum is a must-see.
You can book tickets even a year in advance.
When visiting Colorado Springs, make the museum part of your itinerary.
8. Cheyenne Mountain Zoo
The zoo is about 6,700 feet above sea level. It is one of the highest in the country. There are also only a few zoos in the world that are on top of a mountain.
The Cheyenne Mountain Zoo is home to hundreds of different animals.
The group consists of several endangered species. The zoo is also listed as a nonprofit organization. The aim is to conserve and preserve the animal species kept there.
As a visitor, what should be your highlights?
Well, there are all kinds of small animals for you to visit.
Most of these animals live in themed habitats. One such habitat is the Monkey Pavilion. You should also visit the Reptile House and the Bear Grotto.
The Asian Highlands and the African Rift Valley are also worth your while.
Aside from these habitats, you should also not miss the famous extensive collection of giraffes.
And because of its perfect location, the zoo has several wide-sweeping natural habitats. These habitats take advantage of the natural amenities of the mountains like streams, cliffs, rocks, trees, and fields.
For example, most of the bears here mostly stay inside caves. There is also another area where you can ride high on the ski lift to observe the tigers below.
The Cheyenne Zoo is a must-see when you are in Colorado Springs.
Do not miss this out.
9. Rocky Mountain Chocolate Factory
People with a sweet tooth, you know that the chocolate factory is the perfect destination for you.
If you have been dreaming of Willy Wonka, this is the perfect time to make that dream come true!
Traverse through the downtown area and look for this attraction.
It can be smaller than other franchises. But it can still satisfy anybody with a sweet tooth.
Inside, you will find sweets of different types. There are fudges and truffles. There are chocolate bars and cream-filled delights.
Also, there are several other treats you might be interested in trying.
Try out their cheesecake-flavored caramel apples. They also have another variety, the Oreo-covered caramel apples, that you should try.
If these delights did not make you drool, I am unsure what could.
The establishment has other flavors outside the cocoa spectrum despite the words "chocolate" and "factory" in its name.
If you think of what to do in Colorado Springs downtown, visiting the Rocky Mountain Chocolate Factory should be on your list.
They have the friendliest staff.
And if you have been there long enough, they even remember your name!
How sweet!
10. Colorado Farm and Art Market
One of the reasons you should visit the farm and art market is the goods they sell.
The other reason is that visiting is free, unless, of course, you buy the goods.
Anyway, if you are looking for something to do in Colorado Springs, you can drop by the Colorado Farm and Art Market.
Here, you will find a great number of vendors from all over the state selling their goods.
A lot of those that they sell is food. There is fresh produce, bread, and even flavored popcorn and peanuts.
Aside from these, there are many homemade jams and sauces.
You can also satisfy your green thumb here. Some vendors sell flowers and shrubs that you can grow at home.
One of the best things about this market is that it allows visitors to socialize.
Of course, you can stay in one corner if you wish to. But being in the market, you will find that locals and visitors alike all love to strike up a conversation or two.
The feeling of community is strong here.
Again, if you are looking for cheap thrills in Colorado Springs, visiting the market is the perfect way to go.
11. Garden of the Gods
You would expect the attraction to be heavenly and fitting for the gods with this name. And yes, it sure is!
Here, you will find breathtaking rock formations. It covers everything from craggy mountain passes to white, pink, and red sandstone canyons. There are also towering cliffs in the area.
You can drive here, park, and enjoy the scenery.
There are also other activities that you can do like hiking, biking, and horseback riding. You can also take an open-air jeep tour of the area.
The place is vast and will appear endless. But do not let this intimidate you because the place is beautiful beyond comparison.
There are also not-so-physical activities here. You can check out the Native American exhibits. Or you can also see the flora and fauna the area has to offer.
And before I forget, there is a Geo-Trekker Theater here.
The theater will tell you about how these colorful cliffs came about.
You should never miss out on the Garden of the Gods if you finalize your trip to Colorado Springs.
How could you? The place is insanely beautiful!
—
These 11 attractions are just some of the top things you can do in Colorado Springs.
Colorado Springs is a haven of outdoor and indoor attractions that will suit well with your vibe, whether you are 21 or younger.
Have you visited Colorado Springs before?
Which attractions would you like added to the list?
Let me know in the comments section below.