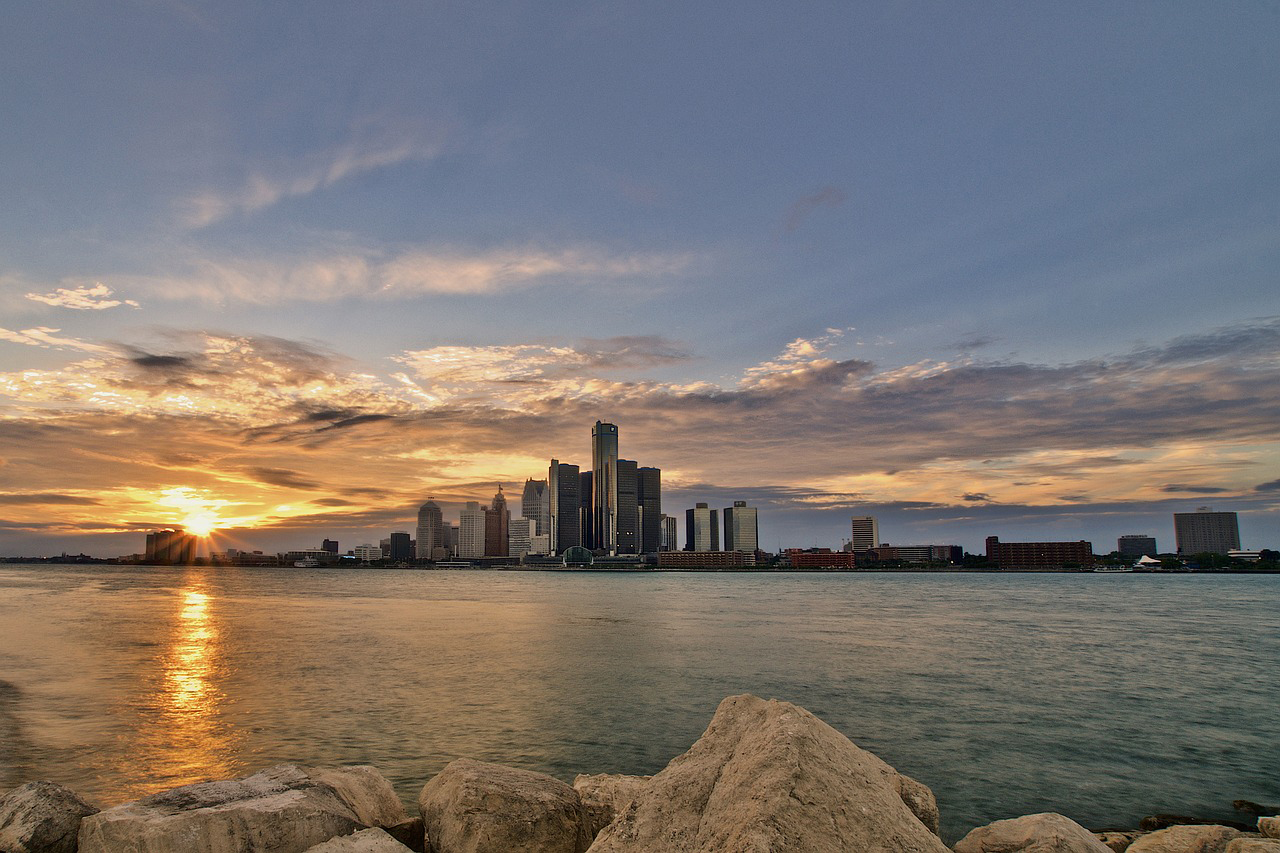 Detroit, The Motor City of Michigan, is a vibrant central city in America's Midwest that offers a diverse range of great vacation options. It has a vibrant city center and a culturally diverse neighborhood, highly renowned by the famous Henry Ford.
This 27th most populated city in the United States, located in Wayne County, has many precious amenities and facilities that everybody will appreciate. The location is becoming appealing to people of all ages because of its automotive moniker. However, it might get a little challenging to find some spots for people under 21 who want nightlife for incredible weekend vibes.
If you're looking for a delightful weekend escape but aren't sure where to start, we've gathered a list of the top 11 best things to do in town for people under 21. We also include notable museums, eating options, large venues, and music events worth visiting.
1. Michigan Science Center
Michigan Science Center, located on the edge of Warren Avenue and John R. Street in Detroit's Midtown, is a science center for people of all ages and a non-profit institution in the city's cultural neighborhood. The site is a hub for STEM interaction and displays, training programs, and science shows.
Everyone, especially those individuals under 21, will love the amenities this unique center has to offer. Aside from providing science, it also has live stage shows, an IMAX® Dome, a 4D theater, a Planetarium, an 8,700 square foot unique exhibit hall, and 220+ interactive exhibits. These features are priceless for everyone to discover.
The Smithsonian Park lab is a must-see for anyone visiting MiSci. You can plunge yourself into the indoor theater, the largest in Michigan and has over 13,000 surround sound speakers and a three-story dome. Math Mountain, Fun Factory, Nano Gallery, and Motion Gallery are also some notable attractions.
2. Motown Historical Museum
The Motown Museum, located on West Grand Boulevard in Detroit, Michigan, houses the iconic Hitsville U.S.A., Studio A, and extensive Motown artifacts, photographs, apparel, and memorabilia. Founded by Esther Gordy Edwards in 1985, this place is one of Southeast Michigan's most popular tourist destinations.
Everyone who adores the old but gold record label, especially those under the age of 21, will enjoy the showcase of this location, which contains all the Motown sound. Motown Historical Museum connects Hitsville U.S.A. and the Jobete office and features outfits, photographs, and documents from the label's heyday.
Motown's Studio A and Berry Gordy's upstairs apartment, both decorated to look like they did in the 1960s, are also featured and are a must-visit attraction in the venue. Occasionally, there are curated programs for individuals under 21 that will educate them about the beauty and legacy of Motown Sound.
3. Vicente's Cuban Cuisine
Vicente's Cuban Cuisine, located in the heart of Library Street in Detroit, was founded in 2005 to provide an authentic taste of Cuba to the people of Detroit. Tables surround a dance floor at this family-run establishment recognized for salsa dancing, and Havana-style devours. Additionally, their meals have come through the Vazquez family for generations.
Individuals under the age of 21 who enjoy excellent dance music paired with sumptuous and authentic Cuban cooking are among the many fans of this establishment. This family-owned business is one of the most vibrant diner areas on its route, with a cozy ambiance appropriate for people of all ages.
When you include their best Cuban dishes like Ropa Vieja, Churrasco Con Chimichurri, Gambas Al Ajillo, Chicken Empanadas, and Croquetas, dining at Vicente's Cuban Cuisine should be a unique experience. The Arroz Con Pollo is among the best-selling Aves here, and it's also a must-try and a great value on your serving dish.
4. Texas de Brazil
Texas de Brazil, located on Woodward Avenue in Detroit, is a highly renowned steakhouse that originated in Addison, Texas, a Dallas suburb. This branch houses an upscale Brazilian restaurant with all-you-can-eat grilled meat carved tableside and a salad bar.
Everyone will get to enjoy the luxury ambiance of the steakhouse, especially those individuals under 21. The steakhouse menu includes numerous cuts of flame-grilled beef, lamb, pork, chicken, and Brazilian sausage and a great salad bar with various festive chef-crafted products.
When dining in Texas de Brazil, you should take advantage of the excellent salad bar. You should also include the house's best bargains, Beef Wellington, Lamb Chops, Filet Mignon, and Leg of Lamb, all well-seasoned and strongly recommended.
5. Detroit Marriott at the Renaissance Center
The Detroit Marriott at the Renaissance Center, located along International Riverwalk in Downtown Detroit, is close to Huntington Place, Ford Field, Little Caesars Arena, Comerica Park, and other places of interest. The hotel greets you in Detroit, Michigan, with its modern design, newly remodeled contemporary lobby, and lively diner.
Their elegant rooms will become your haven as you take in the spectacular views over the city, floor-to-ceiling glass panels, and comfortable mattresses. Furthermore, the accommodation provides high-speed Wi-Fi, precisely what every person under 21 desires in a place.
Checking into this cozy hotel is best for those under 21 due to the numerous facilities and closeness to various city sights and the ever-vibrant downtown Detroit. You can also explore their Motor City Pantry for perfectly crafted Cuisine and sundries.
6. Ford Field
Ford Field is a dome-shaped American football ground in Downtown Detroit. It is mainly the home of the National Football League's Detroit Lions, the yearly Quick Lane Bowl college football bowl game, and state national title football games.
Every sports fan, especially those under the age of 21, will never be short of a seat to witness the Lions play at the venue. The usual stadium capacity is around 65,000, increasing to 70,000 for football and 80,000 for basketball.
When watching a good game in Ford Field, you can much into the venue's excellent dining option, starting from the main concourse to the upper and club levels. Various snack spots offer BBQ, desserts, hotdogs, pizzas, and silver savings specials. The Stadium Collection, a retail store, is also located in the Gate A Atrium.
7. The Rattlesnake Club
The Rattlesnake Club is a fine dining restaurant on Detroit's River Drive. For over 25 years, this deli has been committed to reinventing fine dining in Motor City. It is a locally grown, seasonally sourced, and traditionally inspired kind of dining selection.
Everyone will enjoy the atmosphere of this prestige steakhouse, especially those under the age of 21 who enjoy a gourmet meal. The Rattlesnake Club's elegant and lofty space overlooking a seasonal Garden Terrace is ideal for lunch, dinner, or small plates while wanting to take in views of the international skyline and Detroit's River Walk.
Dining at the Rattlesnake Club is a must-try, especially if you will consider the house's favorites, including Prime Rib, New York Strip, Rack of Lamb, and Root Beer Short Ribs. One of the best aspects of this steakhouse is that the Cuisine is seasonal, so there is always a new course to try.
8. Movement Detroit Electronic Music Festival
Since 2006, the Movement Electronic Music Festival has been held each Holiday Weekend in Detroit, the homeland of techno. This 14-acre venue can hold up to 40,000 attendees in one event. Previous electronica festivals held on Memorial Day weekend at Hart Plaza include the Detroit Electronic Music Festival, Movement, and Fuse-In.
Music lovers in all forms, especially those individuals under 21, will appreciate this one-of-a-kind electronic festival in Downtown Detroit. This massive venue has an annual attendee of roughly 200,000 people witnessing both local and international artists play on stage.
Movement Detroit Music Festival was one of the finalists for Festival of the Year at the Electronic Music Awards in 2017. This three-day event has over 110 acts performing on six stages in the venue. Thus, attending this festive event is worth it. Get ready to make some noise and appreciate the lively ambiance of the music fest.
9. Comerica Park
Comerica Park is a remarkable baseball park arena in Detroit, Michigan. Since 2000, when the Detroit Tigers moved from Tiger Stadium, it has served as the group's home. The ballpark can seat up to 41,083 people and is one of the notable big venues in the city's Downtown area.
Sports fans, particularly those under 21, who support the Detroit Tigers, will enjoy this vast venue, especially during match plays and victory home runs. Located across the street from the Fox Theater, the stadium is a popular tourist attraction.
Aside from the big games, you should also enjoy the site's concourses and features. Visitors can find other heroic-sized tiger statues throughout the park, including two on top of the leaderboard in left field. There is also a picture-perfect fountain at the back of the center area.
10. Bert's Marketplace
Bert's Marketplace in Eastern Market appears to be a basic eatery with a neighboring bar from Russell Street. However, as you advance further into the 24,000 square foot complex, you will discover a big venue and podium, some other bar, street art, plaques, memorabilia, a museum, and a quality dining space for everybody.
Every customer, particularly those under the age of 21, who enjoy soul and jazz music with a lovely dining hall, will likely be a patron of the venue. You will love the live acts every day and a performance space complex under one roof. The place is very welcoming, serving the best Rib Tips and BBQ Chicken in town.
This location is a one-of-a-kind tourist attraction in Detroit. Exploring the destination entails looking into its main attraction, two vibrant, hallway-length murals adorned by Curtis Lewis that encompass black history in Detroit, beginning in the black bottom community.
11. Little Caesar's Arena
Little Caesars Arena, located in Midtown Detroit, is a multi-purpose field. It features an enclosed concourse and an open-air plaza with a huge video display. The National Hockey's Detroit Red Wings and the Detroit Pistons of the National Basketball Association play at this massive sports complex.
In this massive eight-floor arena, game enthusiasts will be awed, particularly those under 21 that are huge supporters of Detroit's NBA and NHL teams. Little Caesar's Arena is like a bowl shape, with a floor 40 feet below street level and seating capacities of 19,515 for ice hockey and 20,332 for basketball.
Aside from the Detroit Pistons and Red Wings games, it would be best if you did not overlook the odd bit hosting of WWE: Raw while enjoying the big display with 45 Led screens covering more than 13,500 square feet and 16.5 million-plus Led technology.
The Motor City has many beautiful and fun attractions for everybody, particularly those fellows who cannot admit themselves to an adult-oriented nightlife.
More than the acquaintance of this metropolis to the motor genius Henry Ford is a scattered establishment that is truly a place to celebrate and encounter. Best experienced during weekends, holiday vacations, or even just the average day.
We appreciate you for taking some time to read our Detroit's top 11 best things-to-do checklists. We love to hear about your own experience going into places with our guide. If you have some suggestions or things that you want us to know, please leave your thoughts in the comment section.