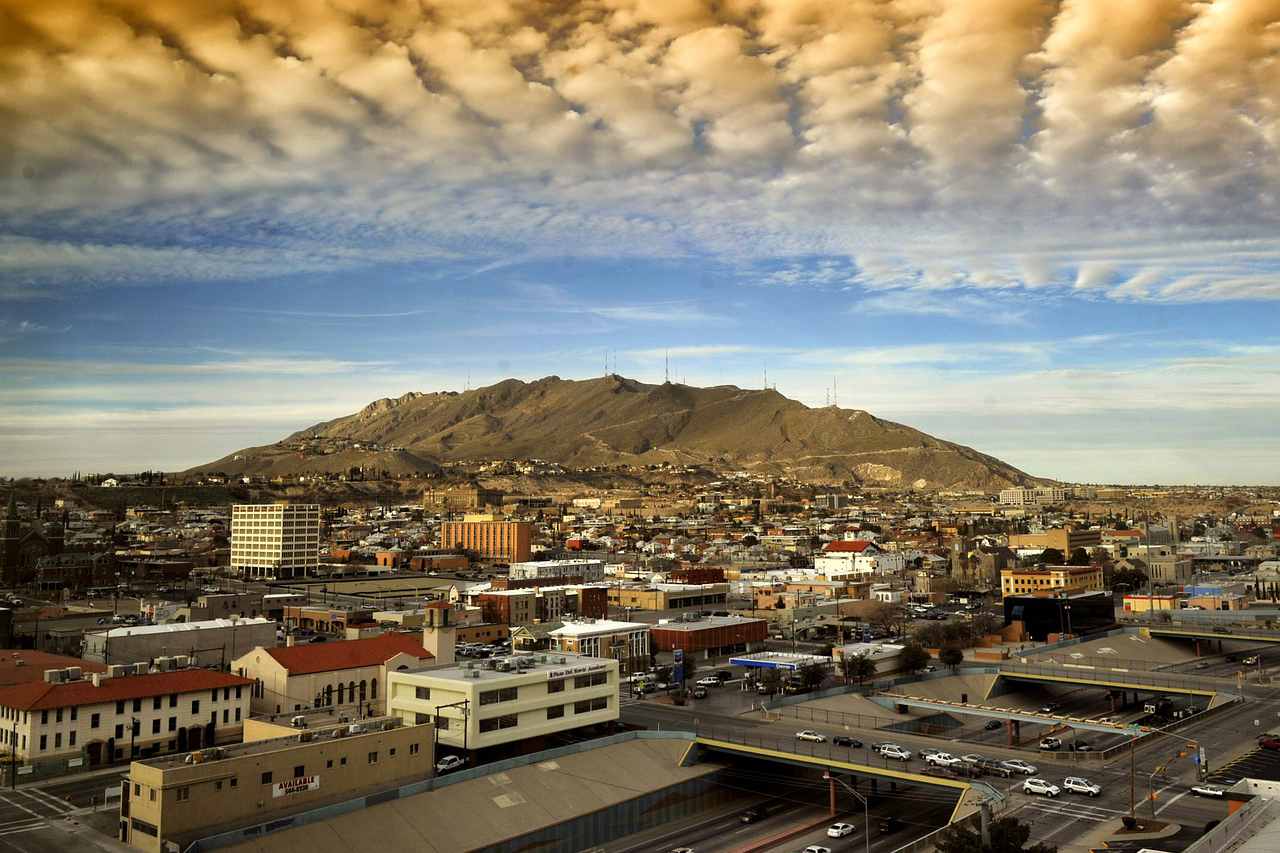 When you talk about El Paso, what immediately comes to mind?
What comes to mind is always a military presence.
But with its recent growth in culinary scenes, a horde of historical places you can visit, and several beautiful landscapes, El Paso is becoming a tourist destination.
And this is no surprise.
Are you planning to visit this multicultural city?
Here, we listed 11 of the best places and attractions in El Paso for a 21-year-old (or younger).
It does not always have to be nightlife. There are parks, museums, and a wide array of outdoor activities that you can try to enjoy in El Paso.
Read on, and we will let you in on 11 of the city's best attractions.
1. Hueco Tanks State Park
This park is a famous one in El Paso.
It is an attraction with a mix of activities and historical significance to discover.
The park covers an area of 860 acres. The site includes an interactive ranch house and the many regions where you can watch the wildlife of El Paso.
Of course, as the park itself suggests, you would also see titular tanks here.
The tanks are at the far edges of the Chihuahuan desert. The Hueco Tanks are large rock basins naturally carved by the elements and the passing of time.
These are unique formations that are seemingly out of place. In an arid and barren land, these formations gather and trap water. These tanks are also reliable water sources for the people who have lived here for many generations.
Carved pictographs are in the tanks. Upon closer inspection, you would see that these pictographs mark the history of the tanks. Some of these tanks even date back thousands of years ago.
These tanks contain more than 3,000 different drawings. The basins' graphics use a style we know as Early Archaic.
Studies say that the Mescalero Apache Plains warriors are mostly those that made these drawings. There are also several other Native American cultures and Jornada Mogollon agriculturalists.
Upon checking, there is one particular drawing that conveys a darker meaning.
The drawing shows mask designs that hold the symbols of the Pueblan Katchina Cult. The Pueblan Katchina cult exists up until today.
If you are interested in seeing more flora and fauna, the park is also an ideal place for you.
It is interesting to note that several freshwater shrimps are in the area, depending on the season. They bring with them different predators that take an interest in them. It is normal to see predators such as reptiles, bobcats, foxes, and eagles here.
There are also guided tours. You can also choose to go for a self-guided tour if you wish to. But no matter which type of tour you take, the park is the perfect place to learn about the historic site and its many rock formations.
By the way, you can also hike here.
Allow a few hours of hike, and you will see the beautiful El Paso panorama in full view.
2. El Paso Zoo
The zoo is one of the famous places in El Paso, Texas. It is ideal, especially if you visit the city with some kids in tow.
But even as a teenager or a young adult, the zoo is perfect.
The Association of Zoos and Aquariums recognized that the El Paso Zoo stands on 35 acres.
The area is full of lush land packed with fantastic greenery. The site also plays a significant role in the lives of animals. It is home to several animals, both from within and outside the US.
The zoo has several different habitats. Each of these habitats provides animals with the most natural environment possible. This setup ensures that fauna survives in an environment closest to its natural habitat.
Some of the famous animals here with tourists are sea lions and monkeys. Tortoises are also popular must-see animals.
While at the zoo, there are also many programs that you and your friends can involve yourselves in.
For example, you can swing by The Hunt Family Desert Spring. You can also go with the African Star Train and the Giraffe Encounter.
The Foster Tree House is also another spot you should not miss.
If you love playing in the water, the Wildlife Amphitheater is also a great place to visit. It holds shows. If you are lucky, this part of the zoo also has events once in a while.
3. El Paso Holocaust Museum and Study Center
Most attractions listed here are fun, but not this one.
El Paso Holocaust Museum and Study Center are a sad sight. It houses exhibits that make visitors learn about one of the darkest times in history. It is, however, educational and informational.
Created by Henry Kellen, the museum is a venue for visitors to learn and understand the resistance and injustices during World War II.
Henry Kellen himself is a Holocaust survivor.
The museum is a source of many details and information about this part of history. Exhibits, artifacts, and digital media convey this information in the most straightforward way possible.
The items exhibited here are primarily permanent. Once in a while, there are temporary exhibits.
One notable exhibit is the dining room scene.
The dining room scene honors those who made it out of those awful years. It is also in remembrance of those who did not survive the Holocaust. The display focuses on the world during the Nazi era.
Guides inside the museum will always be happy to serve you and answer your questions if you have any.
You will not pay for anything when entering the museum.
4. Viva! El Paso
This attraction requires that you visit El Paso on a specific schedule.
If you visit the city at the right time, you may want to see Viva! El Paso.
This show is the city's musical that they show every year.
The attraction is fun. It is a bright celebration full of exciting events to celebrate the city's beautiful history.
The show displays a lot of songs, dance, and drama.
Viva! El Paso lasts for about two hours.
Throughout the show, there are about 50 dancers that take part in different performances that tell the story of El Paso.
There is also a part of the show that tells the story of the Wild West. The story dates back to when the Native Americans settled in the area. It ends with the conquest done by Spain and the Mestizo Mexicans taking control of the city.
The show is elaborate with cannon fires, acrobatics, and different types of tricks. The show itself is one of the most-awaited shows in El Paso.
Viva! El Paso runs for three months every year. The seasonal show starts in June and ends in August and attracts about 25,000 viewers every year.
5. Western Playland Amusement Park
Covering a land area of 25 acres, the Western Playland Amusement Park is another exciting destination in El Paso.
It is a park full of fun adventures and thrilling rides fitting for you and your friends.
If you come with your younger siblings and other family members, there are even rides for kids as young as two years old.
The most popular ride is the El Bandido. This attraction takes you on a roller coaster ride to heart-racing heights. The Tsunami is another attraction you should not miss. This attraction involves a tidal wave that sends you up to 70 feet of water.
Of course, there are other rides and attractions, too.
Bumper Cars, The Flying Scooter, Tilt-a-Whirl, the Drop Zone, and the Scrambler are notable rides you should also try.
Are you hungry?
You can always drop by a food stall for a hamburger or a hotdog sandwich. Aside from these, there are also other delicious offerings in the many food stalls all over the park.
The park is, without a doubt, one of those that you should visit when you are in El Paso.
6. Casa de Azucar
Casa de Azucar was built by Rufino Loya; the attraction shows some of the city's most intricate designs and masterpieces.
Loya was a former employee of Levi Strauss in El Paso.
When he retired, he promised his wife that he would build a beautiful structure for her. And yes, he certainly did.
Loya started building in 1973. He carved and chiseled certain areas around his house in the beginning.
As time went by, he started to hack away and make intricate patterns in the cement of his home.
The project went on for 25 years. It also took Loya hundreds of hours to finish.
What sets his artistry apart from the others is precision and uniformity. And of course, it is the fantastic painting of the project that highlights his handiwork.
The result is a giant artwork that is fun and unique. It is also a man's unique way of showing love to his wife.
The themes of the carvings revolve mostly around religion. Looking closely at the carvings, you will find a lovely altarpiece at the entrance. Such artistry supposedly took Loya about 300 hours to finish.
The other artworks are leaves, flowers, and beauties of nature painted in pink, blue, and white. All these colors, when combined, provide the whole area with a soft and romantic hue.
Also, a pineapple is a symbol of Mexican hospitality. You will find a lot of pineapple carvings throughout the property.
7. El Paso Symphony Orchestra
If you are looking for all the fun in El Paso tonight, you might want to try this attraction.
The group always plays a show in El Paso.
El Paso Symphony Orchestra is famous for its high-quality and super talented entertainment. It is a non-profit organization that holds shows all year round in El Paso.
Set up in the 1930s, the orchestra is the oldest performing arts group in El Paso.
What sets them apart is the classes that they hold aside from events. In addition, the orchestra would also have outreach programs in some parts of El Paso to share their blessings, share hope, and spread the joy of music to its people.
8. Dave's Pawn Shop
This pawn shop could be the most exciting place in El Paso.
Head over to South El Paso Street. Here, you will find all types of unique and strange items. There are artifacts. There are ordinary and usual things. And then, there are the oddities.
The shop had been in existence for many decades.
You will find that the locals rarely visit the shop. But Dave's Pawn Shop is popular among tourists from across the US.
What sets Dave's apart from the others is its items. It has fun things and the odd ones.
You would rarely find a pawnshop with displayed skulls and mummies. There are also items from World War II.
Of course, there are simple items like a wristwatch.
Upon your arrival, a life-sized Elvis figure greets you. You will also find that the structure plays Elvis's music throughout.
Finally, Dave's facade is something to consider.
It is architecturally beautiful. And yes, it is old. The building dates back to the end of the 19th century.
9. Wyler Aerial Tramway
The perfect way to view the city should be from up above.
And when doing this, you do this the Wyler way.
You first drive up the paved road. Along the way, a beautiful landscape should entertain you.
The gondola travels on a steel cable of about 2,600 feet long. It takes you up to the top of Rangers Peak.
The ride takes about four minutes. It, however, includes narration from the cabin attendant. The cabin attendant would point out the different flora you pass along the way. The attendance would be knowledgeable enough to discuss the area's abundant wildlife.
You will enjoy a charming view at the top of the peak (5,632 feet above sea level) of the Wyler Aerial Tramway.
10. National Border Patrol Museum
The National Border Patrol Museum is something you and your friends must see when in El Paso.
Free for all, the museum focuses on the history of the US Border Patrol. Its storytelling goes way back to the Old West times up to Prohibition. There is also an area that shows how Border Patrol was during World War II.
The US Border Patrol started its journey in 1928. There were 450 Patrol Inspectors at the time to secure the borders between countries.
The museum shows the many types of vehicles in use since the beginning.
11. Red Door Escape Room
If you want to test your powers of analytics and deduction, this attraction should be your best bet.
Red Door Escape Room is El Paso's escape room destination.
You and your friends can choose between two types of scenarios. You have a set amount of time before disaster strikes.
And as you look at the pointers and the clues, you have to decipher the codes and ensure that you solve the puzzles.
Solving the puzzles and making it out of the room before disaster strikes is an excellent way to bond with your friends when in El Paso.
—
There is never a shortage of sights to visit and activities to do when in El Paso.
It is not essential whether you are 21 or younger. There will always be attractions for you to visit.
Whether you are looking for top free options or are open to spending some cash, El Paso usually delivers.
It is hard not to have fun in El Paso.
We hope this list helped you determine where you go when in the city.
Or have you already visited El Paso in the past?
Which attractions would you wish to include?
Let me know.