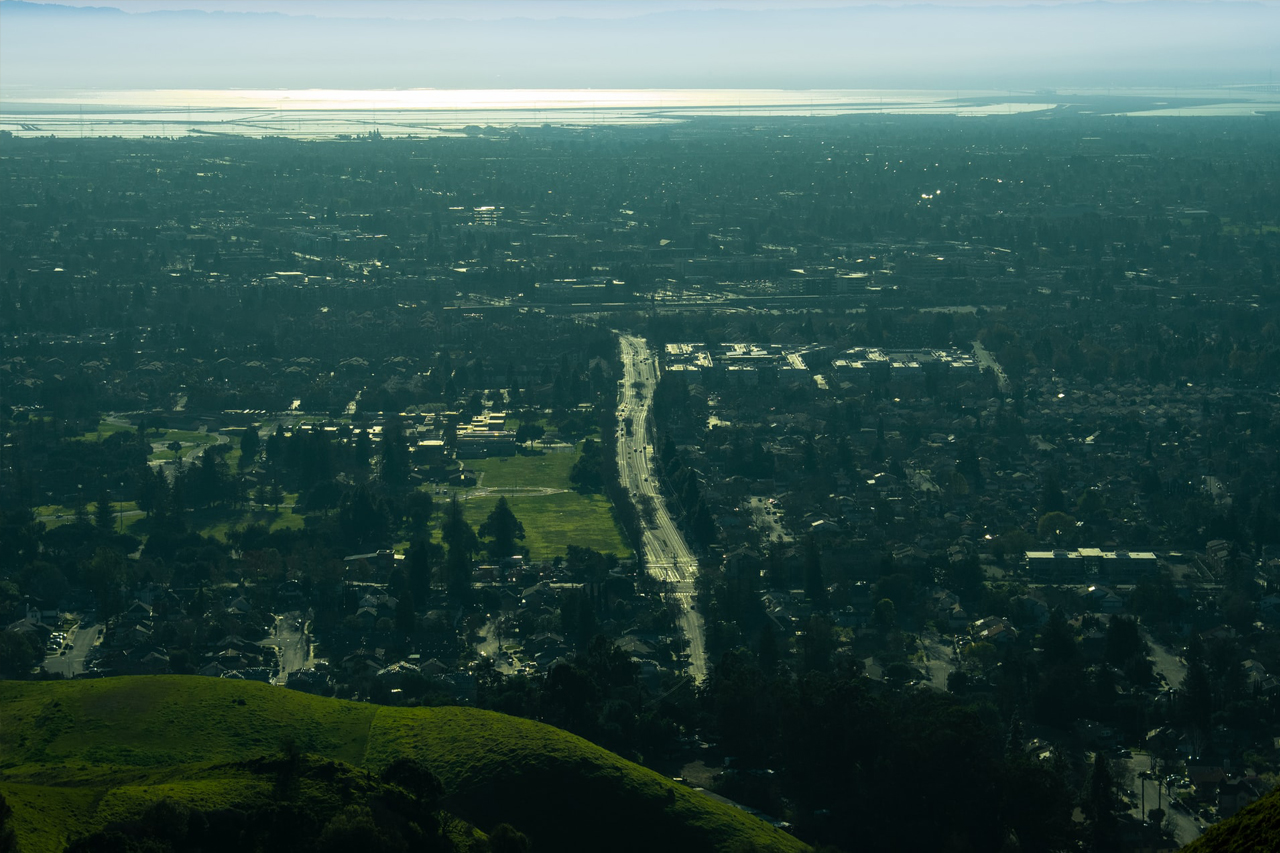 Fremont nestles in the heart of the San Francisco Bay Area. It is an underrated city in California and often overlooked in favor of the more famous cities like San Francisco, San Jose, and Oakland.
Nonetheless, Fremont has received remarkable distinctions as the Happiest and the Most Inclusive City in America over the past years. Here you will find historical gems, museums, theaters, restaurants, and bowling centers. It is indeed a city worth visiting.
You have tons of things to do in Fremont based on your tastes and interests. So, read on, and let's uncover the Top 11 Best Things to do in Fremont under 21:
1. Made Up Theater
Made Up Theater is a venue for sketch and improved comedy located at 4000 Bay St, Ste B, Fl 2 Fremont, CA. It is an ideal venue for a memorable night out where you can participate as the audience. The cast will develop dialogue or skits along with games, musicals, and stories based on the audience's suggestions.
The Made Up Theater has a capacity of 55 people through its five elevated rows. It is an excellent place to celebrate special occasions as it accommodates group and corporate functions. You will have a more comprehensive view or angle when watching comedy and improv on stage.
When you visit the theater, catch the main stage shows that generally last 90 to 105 minutes. There is a 10-minute intermission in between, too. Here you can enjoy the benefits of participating in improv classes and team-building workshops that can hone your comedic and acting skills. You can also join its training programs for individuals and groups.
2. Fremont Festival of the Arts
The Festival of the Arts is one of the most anticipated events in the city. It is a festive occasion where street performers such as face painters, balloon artists, tattoo artists, and festival-goers enjoy entertainment. It is a large gathering of community people enjoying food, live music, entertainment, and performances.
It is the best time to visit Fremont and acclimatize with the local community. This colorful event has over 500 artisan booths, gourmet food trucks, street parades, rides, and exciting games. Boutiques and novelty shops are also part of the celebration.
Check out the Gourmet Marketplace to find the best-selling ingredients and condiments available in the city. Then, move to Food Trucks to satisfy your cravings for the hottest street food. Never miss the Business Marketplace, where you can have the chance to score special deals, promos, and ongoing giveaways!
3. Tyme for Tea & Co.
Tyme for Tea & Co. is a whimsical mini tea venue located at 37501 Niles Blvd. Fremont, CA. It is a sophisticated tea area serving English-style tea and traditional party snacks. It is a must-visit if you want an authentic English tea party experience.
Visiting Tyme for Tea & Co. is like stepping into a time machine where you are transformed into the Victorian era through its classic interior and food offerings. It is a charming place to check out for people who adore old-fashioned tea. There are also antiques, novelties, and collectibles available for sale.
Order its signature three-course meal that includes scones with creme fraiche, raspberry, and lemon curd. Make room for nicely cooked chicken, tapas, or chicken sandwiches! Then, take some good lemon scones, shortbread cookies, and chocolate truffles while sipping your favorite hibiscus tea.
4. Mission Pizza
Mission Pizza is a hidden gem specializing in creative gourmet pizza and classic recipes in Fremont. The restaurant is a family business founded by Debra and Phil Willis. It is ideal for family and large group gatherings because of its spacious and down-home environment.
The restaurant has a massive selection of delicious pizzas and gluten-free food selections.
It also provides a music and entertainment atmosphere, an internet jukebox, satellite TV, and arcade games.
Mission Pizza has regular local musicians performing Bluegrass, Country, and more every week.
Take a slice or two of its signature specialty pizzas, such as Gabe's Philly Beef & Cheese or This Little Piggy.
For heavy options, Tristen's BBQ Chicken and Kyle's Cashew Chicken are great treats, too.
Or create your pizza using its famous pesto, garlic tomato sauce, and BBQ sauce for a more personalized experience.
5. Mojo Lounge
The fun never stops at Mojo Lounge. It is a music and entertainment venue offering a great place to hang out and play. Inside the leading club, the area is a huge dance floor where you can enjoy music from different genres. There are regular music performances from blue bands like Ron Thompson, Steve Freund, and Dave Specter.
The lounge hosts a weekly rotation of live music, poker, karaoke, and DJs to suit everybody's mood. It also provides an outside patio where you can get away from loud sound and music. Here you can sit down and dine without the noise from the dance floor.
Enjoy the company of your friends and Mojo Lounge entertainment offerings. Take your partner to the lounge's dance floor, and sway to the sound of the DJ's playlist. Then, play poker or sing your favorite music with Mojo Lounge karaoke services.
6. Ardenwood Historic Farm
Ardenwood Historic Farm is an iconic landmark in Fremont.
It is under the management and supervision of the East Bat Regional Park District.
The farm also has an extensive forest and a vast mansion named Patterson House.
The most-visited area in the park is the Railroad Museum at Ardenwood.
It has an impressive collection of narrow gauge railroad cars and 19th-century artifacts related to railroading.
It is an excellent venue for downtime in its pavilion and surrounding green spaces.
Remember to visit the Patterson House and learn more about the three generations of the Patterson family and the 1870s humble farmhouse. Please take this opportunity to see farm animals while observing their dairy and milk production. Head to its Farmyard Cafe, an on-site coffee shop offering healthy snacks and locally made lunch options.
7. Central Park
If you love spending time outdoors, Fremont has a popular spot called Central Park. It is a 450-acre land along the Paseo Padre Parkway at Stevenson Boulevard. The park has an 80-acre artificial lake, Lake Elizabeth, where people can go on a picnic, play, walk, or bike.
Central Park is a famous venue for community gatherings. Lake Elizabeth itself accommodates various occasions like birthdays, corporate, and team building. It also has a dog park, tennis area, and skatepark where you can enjoy playing and bonding with buddies.
Visit the Aqua Adventure Water Park during the summer, and engage in boat ramping or paddle boating. Then, check out the Fremont Skate Park, where people under 21 frequent and hang out. Bring your fur babies to Central Park Dog Park, too!
8. Niles Essanay Silent Film Museum
You will find the Niles Essanay Silent Film Museum in the historic district of Niles in Fremont. It is a museum that houses the Edison Theater and the classic Nickelodeon movie venue aging a century old. It is also close to the Nile Essanay Studios, where legends like Charlie Chaplin and Broncho filmed their works in the 1900s.
It is a film museum that holds a crucial period in the film industry. The museum even has a vast collection of Motion Picture equipment and antiques. There are also 10,000 Silent Films being preserved in its collection of archives.
Niles Essanay Silent Film Museum is worth visiting in Fremont. Join its regular tours and learn trivia and fun facts about Niles. Wander around the premises and take this opportunity to watch a classic silent film from Charlie Chaplin. Make sure to check their special screenings on your visit.
9. Mission Peak Regional Preserve
The Mission Peak Regional Preserve is hard to miss in Fremont.
It has more than 3,000 acres of land and offers a mountainous backdrop to the city.
The emission peak has a challenging trail but has a stunning view of Mount Hamilton, Mt. Tamalpais, and Mt. Diablo.
The Mission Peak Regional Preserve's trail is a massive challenge for the fit and determined. It will take you five hours of hike to finally reach its summit. The trail is an enjoyable hike where you can see open grasslands, shaded woodlands, and a horse corral. An attempt to get the peak is indeed a memorable experience.
Go extreme at the mission peak and try out some paragliding activities. Join interpretive hikes organized by the Coyote Hills Visitor Center. You can also invite your friends for a backpack camping activity at the Eagle Spring Backpack Camp.
10. Fremont Symphony Orchestra
The Fremont Symphony Orchestra is a community orchestra founded in 1964.
It was initially called the Fremont Philharmonic and became the Fremont-Newark Philharmonic Society. The orchestra performs live classical music in southern Alameda County and northern Santa Clara County.
It is a nonprofit organization and a member of the Association of California Symphony Orchestras and the American Symphony Orchestra League. The orchestra consistently provides concert series comprising four or five performances of classical symphonic music in every session. It also holds educational workshops for children who want to be members of the organization.
Immerse in the beautiful world of music by watching one of the performances of the Fremont Symphony Orchestra. The symphony series is a musical and visual experience that delights and amazes every audience. Catch the incredible mix of traditional symphonic music, and wait for guest performers from Broadway to Frank Sinatra's Tribute Artist.
11. Aqua Adventure Waterpark
During summer, you should not miss the Aqua Adventure Waterpark if you visit Fremont. It is located in Central Park and offers the best water experience to you and your family. The park has slides that can go as high as 40 feet, splash zones for water sprays, and a lazy river for you to explore.
The waterpark offers loads of exciting activities and state-of-the-art facilities. Float down the 200-yard river and make a nice groove at Round About River. Then, relax and hang out with family and friends at the Oasis Pool. Elevate your experience by daring, climbing, and sliding at the Fortress of Fun's towering tube slides!
Learn some water skills at the Aqua Adventure Waterpark. It offers an Aqua Aerobic program incorporating water exercises like kickboards, pool noodles, and water weights. The program is a fun way to enjoy the sun while improving cardiovascular strength and muscular endurance.
Fremont offers a refreshing experience in the Bay Area. Its historical significance, cultural events, parks, and restaurants are irresistible. It is a place worthy of your visit if you want something new to explore.
We could convince you to take a detour at Fremont if you are near the Bay Area. And if you have something in mind that we miss out on this list, leave a comment below. We are happy to hear from you.