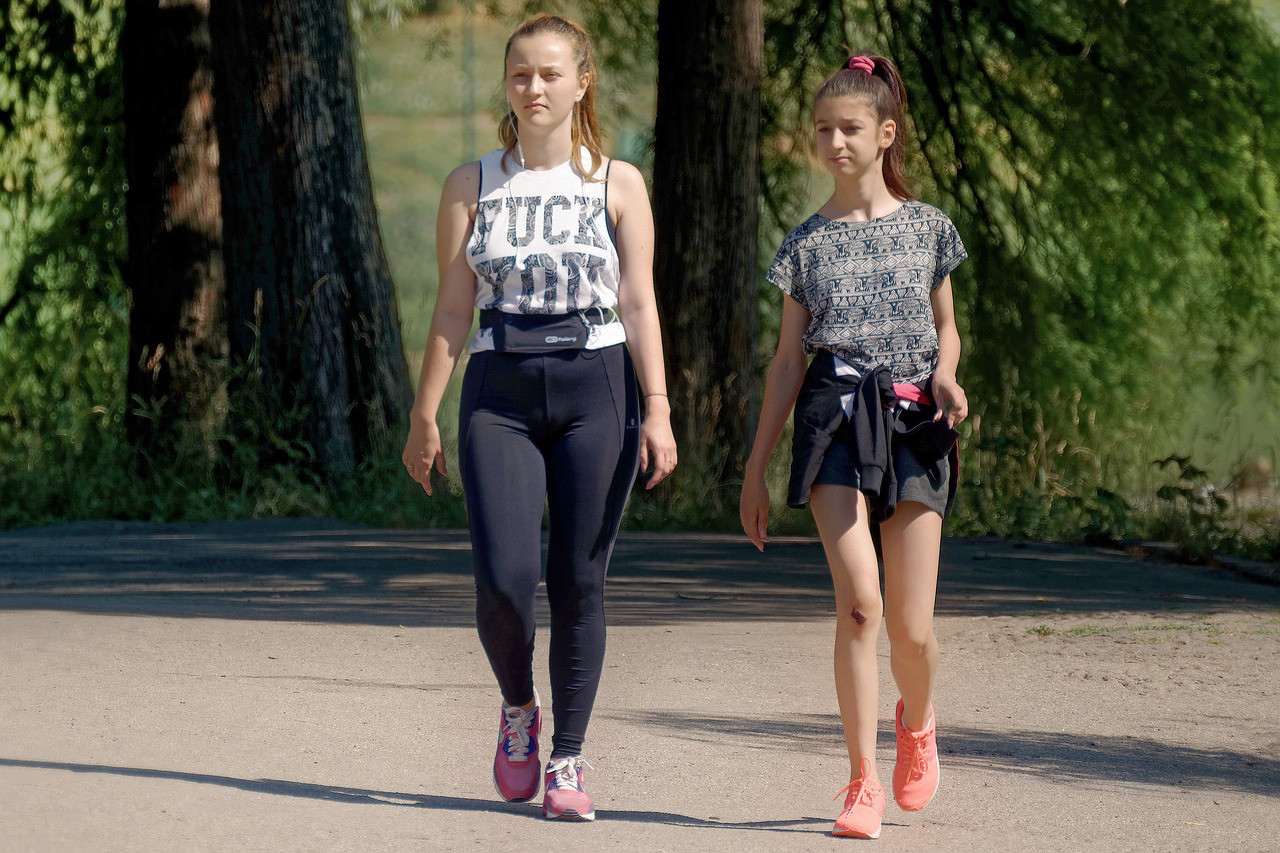 Glendale, The Jewel City in the San Fernando Valley and Verdugo Mountains, is California's 24th biggest city. This metropolitan is around 16 kilometers north of the famous downtown Los Angeles.
Glendale is brimming with fun opportunities at every turn. This fascinating small community hits hard with action-packed activities and enchanting tourist attractions.
The city has many points of interest, alternatives to the bars and clubs, which are still not permitted for those under 21. Even if they cannot enter nightspots, there are plenty of other entertainment options during the day that is also too good to pass up.
If you are planning a visit, we have compiled a list of the top 11 best things to do in this Jewel City, which involves movie theaters, skating rink, green spaces, and recreation centers that will make your vacation unforgettable.
1. Street Food Cinema
Street Food Cinema is a fantastic outdoor experience in Glendale, California. SFC is Southern California's largest open-air film franchise, combining four highly curated elements into one incredible experience, including great recreational movies, food stalls, audience games, musical performances, and other fun activities.
Glendale's most famous tourist attraction is the Street Food Cinema, luring thousands of visitors. This event, set up in a picnic aesthetic on the grass and in the sun, has room for locals and tourists. Activities are available here, and many food trucks will round out the best outdoor streaming media experience.
Enjoy the ecstatic fun of this once-a-year celebration, which includes delectable meals provided by many vendors, big box office films on the big screen, and live performances by renowned local and national artists and bands. Going into the event and having fun in a joyful hotspot would be a wonderful experience.
2. Zone Laser Tag
Zone Laser Tag is near the 134 freeway in Glendale, California. The 5,000 square feet spot, established in 2008, has a neon-lit design suitable for a nice family entertainment center in downtown Glendale. It is easily accessible from Burbank, Pasadena, La Crescenta, La Canada, and Tujunga.
Zone Laser Tag's 1,800 square feet feature a two-story Tag Arena, outposts, neon signs, fluorescent wall paintings, arcades, a virtual reality base, and an air hockey table. This venue is one of the best recreational hotspots in Glendale, ideal for all ages.
It provides the latest State-of-the-Art NexusFEC system with actual color LED technology, making it one of the best deals. In addition, if you want to improve your experience in this giant arena, there is a fantastic virtual reality alternative.
Furthermore, enjoy numerous retro tabletop arcades such as Burger Time, and pizza and chicken fingers are the bottoms of the barrel of their ideal meals.
3. Chess Park Lounge
Chess Park Lounge, located among the busyness of Brand Blvd in the center city, aspires to be Glendale's dining destination for all. They seek to bond with their patrons through hospitality, European-inspired gastronomy, handcrafted cocktails, and live entertainment, which provide a much-needed breather.
Everyone is welcome to enjoy the establishment's cozy ambiance, especially those under 21 who want live music and a great outdoor patio. Though the place serves cocktails and beers, minors are still not eligible to order one. Nevertheless, they have non-alcoholic beverages that come perfect with every meal.
The venue is well-known for its expansive outdoor tables, private dining areas, and elevated ambiance, making it suitable for any occasion.
Chess Park Lounge dining is best when you also have their must-order items such as Lamb Chops, Lobster Ceviche, Mediterranean Salad, Tomahawk Steak, and the Smoke Break Bourbon. Don't miss out on their delectable Tiramisu dessert to gratify your sugar craving.
4. Eden on Brand
Eden on Brand is a diner and lounge, a place for enjoyment and leisure in one of the city's most beautiful locations, in the middle of downtown Glendale. Enjoy new American fusion cuisine, paired with a decent full bar and a diverse menu of one-of-a-kind cocktails.
The place is a welcoming environment during the day for anyone under the age of 21. Still, it becomes elusive at night due to its age restriction policy, and they are only allowed to dine on the front patio.
Eden on Brand dining is a must-try, and you must include the house's favorites such as Black Label Burgers, Firehouse Burger, Sweet Potato Fries, Fried Calamari, and Baby Beet Salad. Rib Chop, Chicken Piccata, and Truffle Taglioni are must-order main courses. For an excellent whole course experience, finish your feast with desserts such as Crème Brulee and Dippin Dots.
5. Escape the Room
In Glendale Galleria, there is an interactive game called Escape the Room. This spot is located inside the mall and offers fun escape rooms for anyone with a strong spirit of adventure, a brilliant imagination, and strong problem-solving abilities.
This strange studio has different styled rooms for you to try, mainly if you are under the age of 21 and enjoy cracking codes and decoding hints before the clock runs out. The game lasts 60 minutes, with around ten people in each room. Do not fret; game experts are on hand to assist you when you really can't solve a mystery.
Escape The Room in Glendale is fantastic, notably if you choose the finest studio from which you believe you can easily walk away. The Clock Tower, Jurassic Escape, South Park: Cartman's Escape Room, and The Western Bank Heist are available featured themes. Be excited and let your mind stretch to its limits in trying to get away in less than an hour.
6. Rooftop at the Glenmark
The Rooftop is a lovely outdoor sanctuary on The Glenmark's 7th floor. The 4,950 square foot outdoor space includes a full rooftop kitchen and a wide range of configurable receiving setup options, such as an enclosed tent. An expansive and open-air stunning view awaits clients to dine and appreciate the setting.
The Glenmark Hotel's top floor is one of its best features because it caters to everyone, appropriate for people of all ages. The establishment serves cocktail mixes and beers, but they are not accessible to those under 21. Thus, they are only allowed to purchase a variety of non-alcoholic beverages.
The Rooftop has a variety of amenities, such as disabled access, and you can bring your dog here; however, you must be willing to take responsibility for your pets: the Beet Salad, Filet Mignon, Three Cheese Flatbread, and Sliders must-order items at this diner. Enjoy your best meal with the most exemplary landscape view of Glendale.
7. Shop at Tropical Imports
Tropical Imports, located on Colorado Street in Glendale, operated in 1971 and sold aquatic products from freshwater fish, saltwater fish, corals, and invertebrates. They have a full line of fish tanks, marine supplies, and aquarium decorations. You will also see a display of various fishes and other marine animals in the vicinity.
It is one of the finest establishments to shop for marine products. Tropical Imports sells a wide range of underwater items required to make your fish journey successful. Everyone, primarily those under 21, who enjoys petting fish and buying every piece of equipment that comes with it, will enjoy the atmosphere here.
Shopping here is a pleasant experience, and the shop also offers custom work and alternatives, as well as in-home or office service and aquarium upkeep. This fish shop in Glendale has all your novice and professional fish resource requirements covered!
8. Brand Park
Brand Park in Glendale, California, is a 31-acre park with hiking and biking pathways, a play area, a softball field, picnic areas, a children's playground, and a seasonal children's wading pool. Furthermore, the nature reserve has multiple patios seating, providing a relaxing setting, especially during fine Californian weather.
Brand Park is a popular open space for Glendale residents and tourists who want to discover the small city. The Brand Studios, Brand Library, Whispering Pine Tea House and Friendship Garden, and the Doctors House Museum and Gazebo are among the amenities available to all visitors in this expansive space.
You will have a fun time in this small town, and if you enjoy hiking, you should check out the Seven Tree Trail in the area. They also have a concert series in the Town center, art shows, and recreational things for various occasions that everyone anticipates. Furthermore, the rose garden is a stunning location that you should see.
9. Jewel City Bowl
In Glendale, Jewel City Bowl is a family-friendly bowling alley with multiple lanes, an arcade, pool tables, a restaurant, and a full bar. This establishment, founded in 1970, has been in operation for 50 years, providing a great entertainment center to the folks of Glendale and its visitors.
Jewel City Bowl is a multipurpose recreational facility that brings together a variety of activities in one location. This establishment is open to everyone who wants to enjoy and have fun. People come here for the excellent service, live music with DJs playing remixes, and a fantastic food choice while playing different games of your preference.
Savor their delectable menu, including house favorites like Classic Buffalo Wings, Spinach and Artichoke Dip, and Nashville Chicken Sandwich. Also, try out the exciting Air Hockey in the arcade zone, play like a pro, hoard tickets, and substitute with rewards from the prize redemption center.
10. Moonlight Rollerway
Skaters from all over California will enjoy what this location must give. Moonlight Rollerway in Glendale is an old-fashioned rink that offers in-line and average roller skating and birthday celebrations and classes for people of all ages. The facility's building, constructed in the 1940s., is a space to manufacture aircraft parts for the Great War.
The rink is one of the greatest in Southern California and starred in television shows, films, and music videos. Everyone will anticipate enrolling in the skating lessons and have an enjoyable time gliding and sliding on the large ice surface. There is a concession bar and a gift shop nearby.
This famous rink appeared in multiple motion pictures, including the 2010 blockbuster "Beginners" and the television series "Cold Cases" with the episode "Roller Girl." This location is not only a mainstream entertainment destination but is also a filming hotspot in California.
11. Maple Park
Maple Park in Glendale is a multifunctional location with various amenities for everyone. There is a full-size regulation tennis court on the property and walking paths with benches. In addition, the facility provides multi-use fields for sports and noteworthy events, eighteen picnic tables for free public use, and a Children's Play Area with ADA efficient system.
Maple Park is among the finest recreational spot around the city. The place features a community center with meeting rooms, computer labs, recreational rooms complete with ping pong and air hockey, and a video gaming station. Aside from its park amenities, everyone will benefit from its multiple community-centered facilities.
Additionally, the venue has a full-court gym equipped with a kitchenette for sports and extraordinary events, alongside a seven hundred square foot outdoor terrace accommodating up to forty patrons. The public space is an immense help to most locals in the area.
Jewel City is an excellent option for people under the age of twenty-one looking for exciting and enjoyable activities in California. When it comes to satisfying hotspots and tourist destinations that not everyone is technically aware of, the friendly neighborhood is at the top of the list.
With its lovely community and beautiful weather, Glendale, California, should be a go-to metropolitan area in the heart of Southern California that should be on your bucket list.
We enjoy providing the best guides for you! We appreciate your interest in our travel guide, and we would love to hear from you! You can express yourself in the comment thread below if you have anything in mind or want to suggest places that we may have skipped.