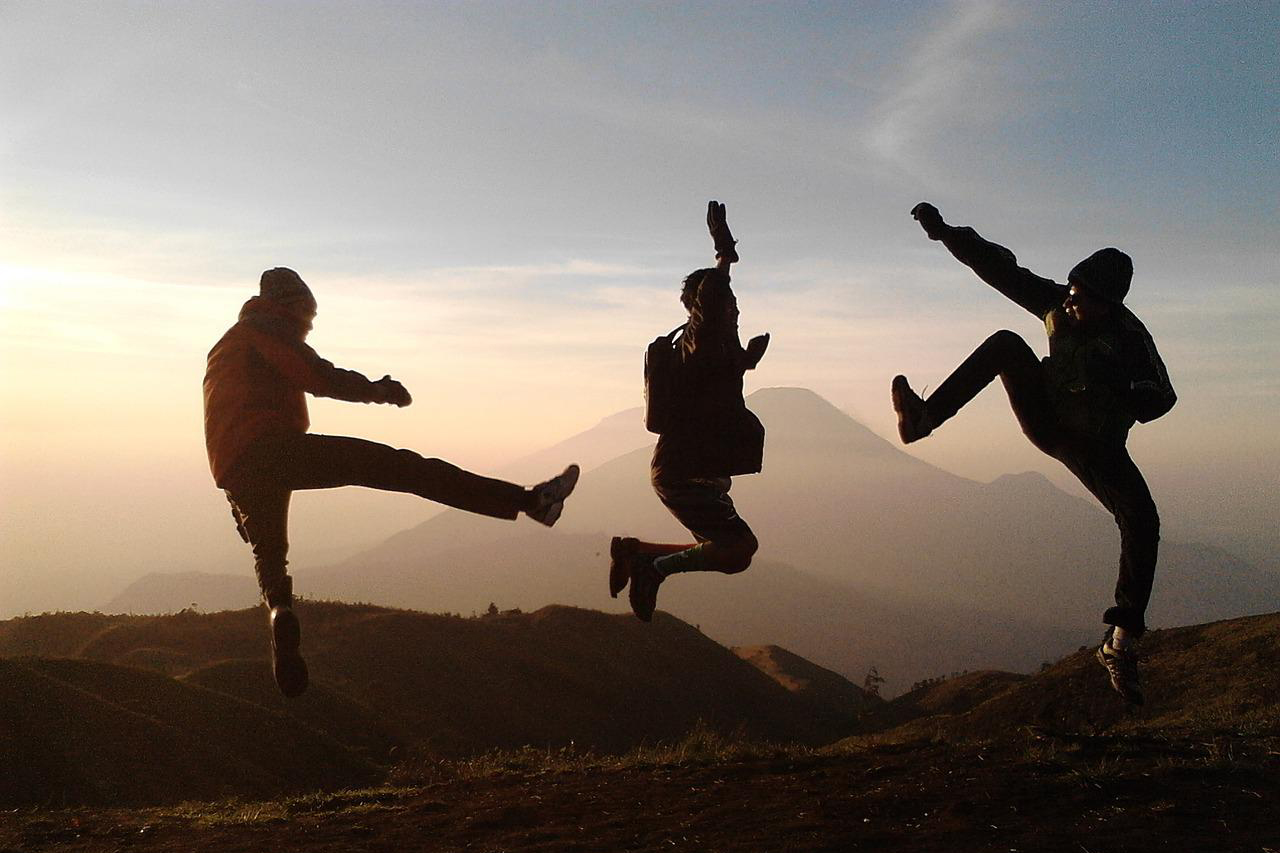 The City of Progress, Hialeah, is a metropolis in Miami-Dade County and the sixth-largest city in Florida. This thriving Miami Metropolitan Area district has an extraordinary enthusiasm that perfectly describes its history and culture. The city's main hotspots scattered in its 19.7 square mile land area are noteworthy and picture-perfect.
This metroplex in Miami's Northwest is one of the best places to explore because it strongly influences Cuban culture in its streets and architectural designs. There are innumerable friendly activities for people of all ages, except for the nightlife, which is more elusive for those not yet of the legal age.
So, to help you narrow down your options, we've compiled a list of the top 11 best things to do in Hialeah for people under 21. Our catalog include the finest cinemas, notable dining establishments, family parks, and landmarks that should be on your itinerary.
1. AMC Hialeah 12
One of the town's noteworthy movie theaters is AMC Hialeah 12 on 49th Street in Palm Springs Miles. This complex is a subsidiary of AMC Theaters, constantly innovating in the global film industry. The location lives up to its tagline of making movies better for everyone.
This complex is one of the most famous movie theaters in the metroplex, especially among those under 21. It has a concession stand and some arcade games for people who want to kill time before their motion pictures start playing on one's giant LED screens in IMAX or standard formats.
Watching a movie at AMC Hialeah 12 is best paired with their trademark popcorns, power recliner seats, and freestyle colas. Consider upgrading your seats to D-Box and receive the incredible view with Dolby Digital surround sound if you want to elevate your typical moviegoing experience.
2. Miami Water Sports Complex
The Miami Watersports Complex is a boat and cable nature reserve on 65th Street that provides customers with an energetic watersport lifestyle. The area, which operated in March 2015, is a sister park to the world-renowned Orlando Watersports Complex in Orlando, Florida.
They also offer a variety of classes to cater to everyone who enjoys water sports.
This park is one of Hialeah's best recreational tourist spots, particularly for water adventure enthusiasts under 21. This hotspot is one of the largest cable wakeboard parks in the nation and one of the most renowned parks worldwide.
You can carry your tools, but they have an extensive choice of gear rentals if you do not have your own. The most pleasing specialty to do here is to ride their cable system with preventive measures. Also, you can use their watercourses to venture into your play.
3. Graziano's in Hialeah
Graziano's, which opened in 1962, is a steakhouse that serves authentic Argentinian cuisine to the people of Hialeah. This diner offers premium cuts of meat and has a nearby Argentinian supermarket if you happen to be looking for some products that are difficult to find in your local market.
Everyone is welcome to sample the delightful cuisine primed by the chefs with an authentic touch of Argentinian flavors. Breakfast, lunch, and dinner are all available. There is also a grocery mart nearby if you want to stock up on exquisite prime cuts of meat for your backyard barbecues.
When dining at Graziano's, you must try some of their best-selling dishes, such as Mushroom Risotto, Chimichurri, Skirt Steak, and Flap Steak. Filet Mignon and Short Ribs are also must-orders at this Hialeah's Argentinian steakhouse, serving delectable side dishes.
4. Botanical Gardens
The Botanical Garden is a five-hectare public tropical botanical garden located at 13501 Northwest 107th Avenue, near the east lot of the Westland Park recreational complex. This location is a passive campground; visitors may loosen up, stroll, and picnic in the park, but no biking, rollerblading, skateboarding, or pets are legally allowed.
Everyone, particularly those under the age of 21, will enjoy the beauty of this photogenic location. There are 500 native plant species here and a paved loop that drifts through 45,000 plants, lagoons, and ponds. Along the way, you can unwind in the reception hut.
The bridge over the koi lagoon is one of the best features of this nature park that you will enjoy. A rock wall, bamboo forest, and hedge maze are among the other attributes of the garden. Another place to go is the nearby Brigade 2506, an exhibition displaying war memorabilia on the opposite side of the block.
5. Goodlet Park
Goodlet Park, located on 8th Street in Hialeah, is a 13-acre park. This massive public park boasts a 13-acre park, 11 adult-size sports facilities from basketball to tennis courts and vast fields, a recreational center, and a children's playground. A community theater and a dance studio are also accessible.
Every person under the age of 21 chooses this location because of its ample space for fitness enthusiasts. Several athletics facilities are available and open spaces for everyone, including a soccer field for those who enjoy this ball game.
A 400-meter track is available for those who love running and jogging spree. There is also a public pool and some board games to enjoy.
Hialeah residents and visitors can enjoy Goodlet Park's amenities. Individuals or groups will find a plethora of enjoyable activities here. Because of the numerous amenities and facilities available, everyone will have the courage to stay fit and healthy without spending much on their fitness goals.
6. Amelia Earhart Park
Amelia Earhart Park is a 208.41-hectare urban park located on 65th Street north of Hialeah, Florida. It provides a variety of leisure activities such as cycle paths, skateboarding, soccer-playing, and fishing.
Because of its amenities and features, this large park is one of Hialeah's treasures that many visitors enjoy. People herd to the zone because of its 8-mile bike trails, including single track and fire road trails. A fenced 5-acre dog park, an 18-hole disc golf course, and other facilities such as paved walkways, play areas, seating areas, shade trees, and waste dispenser stations are available.
The Bill Graham Farm Village, a farm remake with a demonstration shed where visitors can watch horseshoeing, cow-milking, a petting zoo, exhibition hall, sugar cane press, and pony ring, is one of the finest elements of this venue. You can also picnic here with some backyard barbecues to enjoy your holiday.
7. Hialeah Fountain
The Hialeah Fountain, located in the Hialeah Entrance Plaza, is the town's world-class center attraction. The Okeechobee Fountain, established in 2005 to honor one of the city's leaders, will allow you to enjoy the water while also being close to the city's famous tower inside the plaza.
This remarkable town landmark is one of the most popular attractions linked to the central plaza.
Many individuals, mainly those below the age of 21, will unquestionably appreciate the Coral gables-inspired appearance of this gem.
When it comes to Hialeah, this water fountain is one of the favorite pieces you'll come across.
This beautifully crafted tourist attraction is ideal for a bit of sightseeing just off Okeechobee Road in Hialeah. The infamous fountain's water pathway and its intimate vibes are why people stop by and steal a photo. If you happen to be in this metro area, don't forget to stop and take your souvenir picture.
8. Bucky Dent Water Park
Bucky Dent Water Park, located on 60th Street in Hialeah, Florida, is a public pool with over 30 feet of waterslides, a kiddie pool, and zero-depth pools. This park provides swimming classes and a swimming team for those who want to enjoy the waters.
Because of its simple yet enjoyable amenities for a good swim, this location is popular among Hialeah residents, particularly those under 21. The park spans 25 acres and includes swimming pools, athletic fields, a leisure center, and a gymnasium. There are multiple things to do here that will surely give you a good time.
A trip to Bucky Dent Water Park isn't complete unless you splurge on one of the park's numerous pools, such as the lazy rivers, and take swimming lessons if you don't already know how to swim. You could also bring your snacks and enjoy the Florida sunshine with your family and friends.
9. Chili's
In Hialeah's Westland Mall, Chili's is a family-friendly chain that serves classic Tex-Mex and American food culture in a Southwestern-style setting. This restaurant on 49th Street serves a delectable menu of appetizers, salads, soups, and chili bowls to suit every palate.
The diner is a popular dining option for anyone looking for an authentic and unique southern American menu. Skillet Queso, Chips and Salsa, and Texas Cheese Fries are among the best dishes to try here. The diner also provides an online ordering system for the family's ideal stay-at-home, no-mess meal dates.
Encounter the generosity of Chili's top pick, the 'party favorites pack,' which serves two to four individuals and includes tasty choices such as boneless wings in a 22 or 33 count. Creamy jalapeno, honey-chipotle, and Buffalo sauces are available and paired with bleu cheese or ranch.
10. Soccer 5 Hialeah
Soccer 5 on 65th Street in Hialeah, established in 2014, is one of the Soccer 5 chain's subsidiaries in the United States, where the area has cutting-edge small-sided soccer fields for youth and adult use. Adults can rent fields by the hour, participate in leagues, and compete in tournaments. There are year-round leisure programs, camps, and birthday parties for children.
Individuals, particularly those under the age of 21, will enjoy the ample space and the fun learning opportunities available at the venue. Everyone will have some fun exploring and digging in some local pick-up games. The location has four fields from which you can openly select the best one for you.
Furthermore, this venue is an excellent training ground for those who wish to enter the professional field soon or learn how to dribble soccer balls and score goals on the field.
11. Westland Mall
Westland Mall, located at 49th Street in Central Hialeah, Florida, is a conventional enclosed shopping mall with over 100 specialty shops, food, entertainment, and great shopping for the entire family. This area has free Wi-Fi, a Family Lounge, a Play Area, a Domino Corner, and complimentary wheelchairs and scooters.
This small indoor space has excellent stores for people under 21, especially those who appreciate high-quality brands. Visit their fantastic stores, including Journey's, Macy's, Bath & Body Works, Finish Line, Pandora, G by Guess, Victoria's Secret, etc. Technically, the mall also holds occasional events like live acts and exhibits.
Also, Westland Mall has outstanding dining options such as Los Ranchos, Chili's Grill & Bar, Outback Steakhouse, and Cajun Grill. Westland Mall is in the middle of northwest Dade County, with convenient access to I-75, Palmetto Expressway, Florida Turnpike, and US 27 or Okeechobee Road.
You'll need to spend more than a day exploring the City of Progress with many options. Nonetheless, every hotspot and activity is noteworthy and too tempting to pass up. There is more to life in this metropolis in the Florian State, which you should experience.
We hope you enjoyed reading our handpicked guide for individuals under 21 who enjoy exploring new places and reaching new heights in each destination.
We'd love to hear from you as well! If you have any suggestions for good stops or fun things to do in this great neighborhood, please leave them in the comments section so that we can learn about discoveries in this fantastic neighborhood.