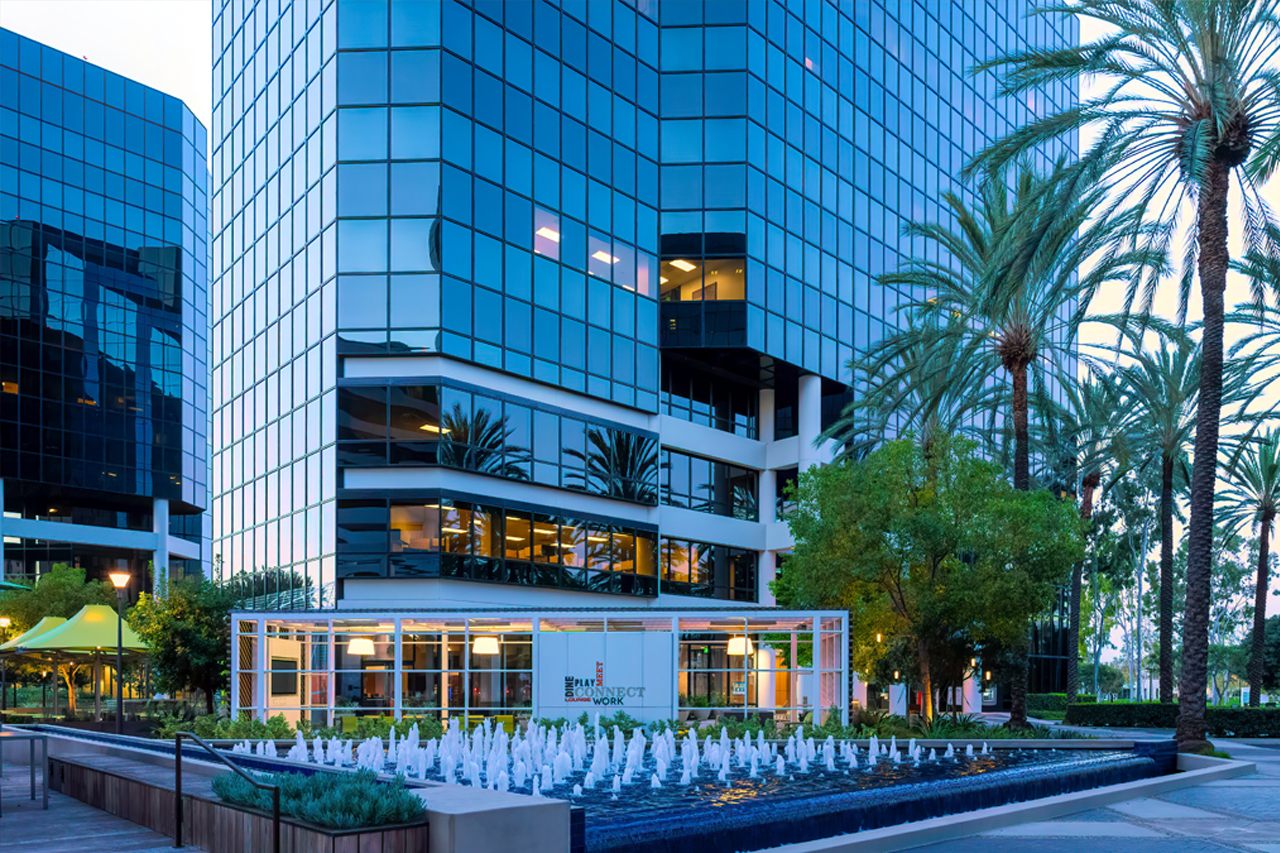 Irvine, California, is an ideal gateway to many of the state's top attractions. The metropolis has excellent weather, high safety index, and numerous recreational spots that everyone will love. There are more places to visit, dining options to do, and activities to enjoy in these 45 square miles metropolitan.
With a wide array of selections from entertainment to cheap eats, this fascinating town is a perfect getaway and a good haven for everybody, especially those under 21. Expect to have one of the best vacation sprees when you opt to visit this place.
So here, we curated the top 11 best things to do for you, handpicked from the perfect recreational spots, food places, shopping centers, theme parks, and museums that you will likely enjoy in this growing metro area.
1. Shop at Irvine Spectrum Center
Irvine Spectrum is a shopping and lifestyle district in southeastern Irvine centered on the Irvine Spectrum Center. This town hub in the City's core provides a plethora of leisure and other entertaining alternatives for people of all ages.
This place is a must-go for everyone, especially people under age 21 who love to do unlimited shopping sprees and are fans of various cuisines. Every year, many locals and tourists flock to this center's comprehensive facility, including over 100 boutique shops, a cinema, a spa, and great restaurants.
When in Irvine Spectrum Center, you need to experience the area's number one attraction: the Wheel. The Wheel is a 108-foot-tall, gigantic ride that allows shoppers to take a spin and then see the space from a new perspective. The star highlight is exquisite at night.
2. Explore the Botanical Gardens at UCI Arboretum
The UCI Arboretum in Irvine City, California, is a 5.06-hectare botanic garden and research center situated one mile from the primary campus of the University of California, Irvine. The Arboretum contains an extensive catalog of South African plants and plants from the California Floristic Province.
This educational and recreational place suits people, especially those under 21, that love to explore wildlife and the ecosystem without leaving town. There are many rare plant species and other botanical elements that you can only find in this unique garden.
When visiting the Arboretum, check out the best plant exhibit in the area, which features the distinctive flora of coastline California from Irvine south into Mexico. The special collections of Southern African Bulb Bed, Baja California, Maritime Succulent Scrub, Mojave Desert, and Southern Maritime Chaparral are among the rare finds in this location.
3. Indulge in Asian Cuisine at Diamond Jamboree
Diamond Jamboree is a lively, buzzing retail center placed at Alton Parkway and Jamboree Road, in which business and residential meet in Irvine. The facility is reflective of its community, offering various services and food places to please every palate.
This place is a one-of-a-kind Southern California destination that combines a range of cuisines and worldwide flavors. People under 21 who immensely love Asian cuisines will not be disappointed because of the presence of many Korean, Taiwanese, Chinese, and Vietnamese restaurants in this vicinity. No wonder this place has a moniker of orange county's EATertainment destination.
When in DJ, you need to explore great Asian finds like the Ajisen Ramen, BCD Tofu House, Dun Huang, HaiDiLao Chinese Hot Pot, and Meet Fresh for a tasty Asian dessert. If you cannot get enough of Asian finds, visiting HMart Asian Supermarket and Takashima Store is also a must-try.
4. Chocxo Chocolatier
The Choco Chocolatier is a store curated by the renowned Richard Foley, who spent 30 years creating the best chocolates in Northern America. This chocolate brand has a bean-to-bar option where you can visit their factory and see people using the latest innovation to make this delicious dessert.
This establishment has a café on-site where you can sample and compare various chocolate coffees. Also, chocolate lovers, particularly those under 21, will enjoy their 85 percent cacao, Keto Certified dark chocolate, which patrons call "a chocoholic's delight."
Visiting Chocxo will not be complete if you will not taste their delectable chocolates and take home their famous and low sugar certified Coconut Almond Butter Cups and Dark Chocolate Covered Almonds. You need to try the house's organic milk chocolate passion fruit, and organic milk chocolate sea salted caramel bites.
5. Irvine Museum
Irvine Museum was founded in 1992 to promote appreciation for California's art by renowned personalities of Athalie Richardson Irvine Clarke, Joan Irvine Smith, and James Irvine Swinden. From 1890 to 1930, the collection contains over 1,300 works, including California Impressionism and Plein air paintings.
This establishment has a fantastic photo exhibit and other archives that people under 21 will enjoy. The collection includes works of art, illustrations, concept art, and objects by seminal artists such as Franz Bischoff, Jessie Arms Botke, and Alson Skinner Clark.
Taking a good and up-close view of the Bucks Collection in Irvine Museum is one of the best things to do to complete your cultural journey in this location.
6. Visit Tanaka Farms
Tanaka Farms began in the early 1900s with Great-Grandfather Takeo, an Issei – first-generation Japanese American – who immigrated from Hiroshima-ken, Japan. Farmer Tanaka constituted the massive site in Fountain Valley in 1957 and now gets more prominent and crop yields over 60 different fruits and vegetables year-round on the plantation using sustainable farming techniques.
The farm is all famous because of its interactive approach to its visitors. People, especially those under 21, will love to do actual farming, pick fruits, and even harvest vegetables on the big plantation, touring with a wagon. The popularity of this place surges even more, with Blippi, a popular YouTube toddler channel, features the location.
When in Tanaka Farms, you need to at least experience picking fresh strawberries, harvesting carrots, and even feeding the chickens in their pens. Also, you can buy new, locally produced items in this incredible place.
7. Pretend City Children's Museum
Pretend City Children's Museum is a charitable organization children's museum in Irvine, California, with 17 interactive displays designed to resemble a comparatively small, interrelated city. Pretend City's mission is to "build better brains" through intentional play, hands-on learning experiences, role-playing, and educational content.
The place is ideal for children, especially people under age 21, to have great fun activities inside the area. There are trained individuals who communicate with the children as they presume to discover the beach, deposit money at the compact financial institution, go food shopping, or be active public officers. In addition, children can gain experience in construction or enlist as emergency workers.
Parents can book birthday parties inside the place and rent the spot for educational and recreational purposes. Kids can also make field trips in this excellent establishment accompanied by adults.
8. Orange County Great Park
Orange County Great Park is a 1,300-acre recreational spot launched in 2017. The site was formerly an air station for maritime cops, and the local authorities converted it into an ample outdoor space with numerous amenities and large structures.
This extensive area houses a sports complex, art exhibits, a play area, and other amenities. Everyone, especially those under the age of 21, will enjoy a few notable attractions, including the Farm + Food Lab, which provides agricultural education, and Palm Court Art Complex.
One of the most noteworthy things to see and do in Orange County Great Park is to experience the Great Park Balloon is a substantial orange hot air balloon ride that will take you on an unforgettable, spectacular "tour" in the sky. As you ascend above 400 feet, you will experience a breathtaking view of the area and the entire City of Irvine.
9. IRWD San Joaquin Marsh & Wildlife Sanctuary
The San Joaquin Marsh and Wildlife Sanctuary is a 300-acre coastline freshwater treatment wetland in Irvine, California, consisting of a sequence of pond and riverbanks systems. The sole purpose of the place's construction was for leisure duck hunting. Eventually, it turned to a more natural environment in the late 1990s.
This enormous space is popular with people, especially ages under 21 that loves nature and appreciates the beauty of nature, loves to have good bird watching, and is a photo enthusiast. Over 11 miles of pathways will take you through various pools of water on your way to the swarm of the different bird sanctuary, which encompasses homes of geese, ducks, egrets, seabirds, herons, falcons, and grebes.
Your IRWD Wildlife Sanctuary experience will never be the same if you will not explore Audubon House, a boardwalk, and the observation spot of this beautiful natural sanctuary.
10. William R. Mason Regional Park
William R. Mason Regional Park, or Mason Park though more popularly called, is a nature reserve in southern Irvine, California. It is one of Irvine's largest parks, with trails that run through the area. The park's name came after former Irvine Company President William R. Mason, who served as CEO from 1966 until his death in 1973 at 54.
The location has many facilities for everyone, particularly those under 21. The park's advantages include a natural wilderness area, a bike path, sturdy hills, and a small creek. Its numerous routes eventually lead to Ridgeline, a road that leads Turtle Rock Loop to University Drive.
When in Mason Park, do not miss the chance to see geese on the loose inside the vicinity. Also, there are duck ponds, and people under age 21 will love to spot turtles there. Experiencing the championship-level Strawberry Farms Golf Course is also a great perk.
11. Boomers! Irvine
Boomers Parks is a privately owned corporation that operates six family entertainment centers and two water parks in California, Florida, and New Jersey. Boomers Parks operates the most acceptable out-of-home amusement assets with a commitment to quality, the community they serve, and consistently delivering excellent service.
The site is jam-packed with activities for all types of people, tastes, and ages, especially those under 21, with plenty to discover and celebrate. There are also enclosed arcade areas with virtual snowboarding and racing games and numerous outdoor rides. Additionally, the place offers big venues for corporate meetings, events, and birthday parties.
There are lots of things that you should do in this theme park, including miniature golf, King Arthur's Carnival, Lil' Thunder Rookie Go-Karts, Lazer Tag, Bumper Boats, Flame Throwers, and Batting Cages. There is outdoor seating for everyone to sit, relax, and dine.
There are many things to do in Irvine, California, a happy haven for people under 21. Indeed, this place is a must-see, and surely your experience here will be worth your while.
We hope you enjoyed our handy lists. Did we miss some awesome activities or places? Do you want to add some exciting things to do as well? Leave your comment down below, so we'll know if there are more spots and exciting activities to do in the City of Irvine, California.