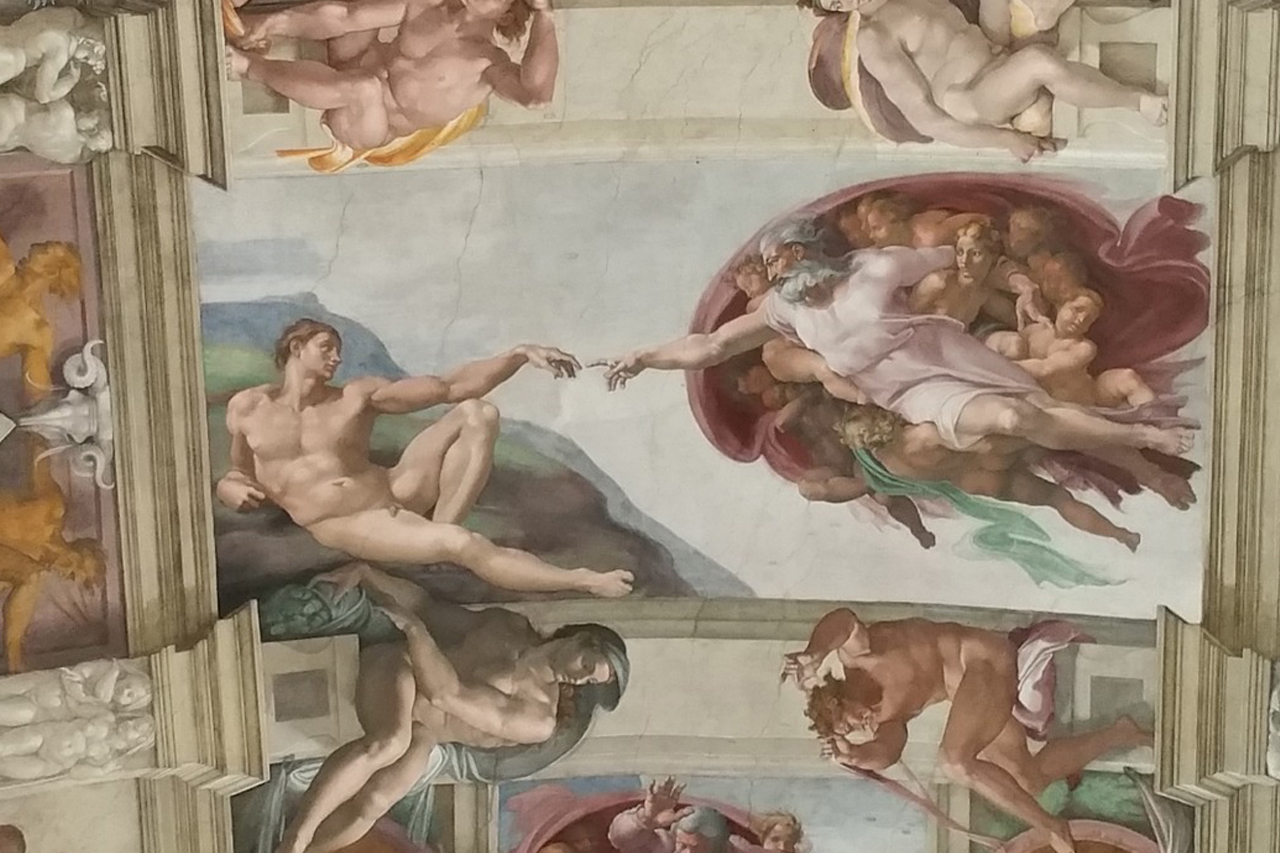 Irving is a beautiful Texan city in Dallas County and one of the most notable locations in the Dallas-Fort Worth metroplex. With about 128 miles, the area has dotted with an overload of impressive hotspots for a fantastic retreat. This location, home to the well-known Las Colinas community, is perfect for those looking for a new level of adventure in this Dallas suburb.
There are several notable places to visit if you are looking for local favorites, but admission to dive bars and nightclubs is not possible for those under 21. Nonetheless, something is in the works for that age category.
So, if you are interested, we've compiled a list of the top 11 best things to do for them while strip bars are inaccessible. We include exhibits, historical sites, expansive park sites, and dining options that are excellent alternative hotspots and well worth having in your Irving travel plans.
1. Irving Heritage House
C.P. Schulze built the Irving Heritage House in 1912, where he ran the Irving Lumber Company from 1905 to 1957. The house sits on O'Connor Road and contains all original family items, period antiques, and other items. The historical site is free for everyone.
At the Heritage House, one of Irving's ancient dwellings, you can see where some of the city's first residents lived. The living room area has a Square Grand piano; the music room has an 1880 organ and a vintage mahogany old piano. There is also a Majorica Plant Stand and Pot and 1890s Wicker fixtures in the Solarium.
There is a beautiful playhouse with marvelous vintage toys, publications, and photos of the Schulze children in the back. After touring the house, you can have a satisfying meal at the nearby restaurants like Old-fashioned diner Big State Fountain Grill and Glory House Catering and Bistro.
2. North Texas Comic Book Show
The Comic Book Show of North Texas is a fortnightly comic book convention founded in October 2011 as a substitute for more prominent comic book conferences in a laid-back setting. The core purpose of the event is a comic collectors' occasion. However, the exhibition has expanded to include nationally known comic artists and celebrities.
Comic lovers, especially those under 21, will love this great convention held at Las Colinas Boulevard in Irving, inside the Irving Convention Center. One factor that everyone will love is that this event has an uncrowded environment. Recent renowned comic creators in this bi-annual event include Tom DeFalco, Rich Buckler, Ron Frenz, Gigi Edgley, etc.
At the comic fans' conference celebration, you should expect multiple guests of comic artists, comic dealers, and a cosplay competition. Meet the creators who molded the stories and art that helped build the market and transformed them from comic strips to blockbuster films.
3. Michelangelo's Sistine Chapel the Exhibition
Michelangelo's Sistine Chapel is a one-of-a-kind art show of Michelangelo's greatest masterpieces, seen from an innovative perspective. You will witness his artworks and the meaning of every self-portrayal concisely.
CBF Productions, the same company that brings you the best-styled exhibitions like Titanic, Star Trek, Michael Jackson, and more, created the big event.
The one-of-a-kind art show is inside the Irving Mall, with the entrance located outside the mall on the Lower Level, west of Macy's. There, you will witness and learn the true meaning of Michelangelo's magnificent work of art. The timeframe of the exhibition ranges from 60 to 90 minutes.
When visiting Michelangelo's Sistine Chapel exhibit, don't forget to use the audio device to hear the portrait's meaning narrated through the console. Inside the expo center, a video presentation highlights other digital media demonstrations of the subject matter.
4. Alamo Drafthouse Cinema Las Colinas
Alamo Draft House has a branch in Irving, Texas, located at West las Colinas Boulevard Building A2. This establishment is an elegant cinema chain for new and classic films, with an all-in-one location for a movie premier and exquisitely crafted meals for an indoor dining experience. The place has seven auditoriums and seats 743 guests.
With its one-of-a-kind services, the cinema welcomes everybody. The food at each Alamo Drafthouse spot includes sandwiches, pizzas, side dishes, snacks, and desserts made with fresh, local ingredients. In addition, their chefs create unique menu options influenced by classic films and major upcoming blockbusters regularly.
When watching a movie at Alamo Drafthouse Cinema las Colinas, benefits include the staff bringing your food to your seat. Their theaters have 35mm film capabilities and 4K digital projection. There is also an open-air seating area and plenty of comfortable seats in the lobby. Enjoy a fantastic movie experience at Alamo's!
5. Cimarron Park Recreation Center
Cimarron Park Recreational Center in Red River Trail, Irving, is a multipurpose establishment that provides a variety of amenities and facilities in the surrounding area. The facility includes a low-cost fitness facility, a gymnasium, and activity halls for people of all ages.
Everyone will enjoy the venue with multiple big spaces for every fun activity. There is an Olympic-sized pool and a tennis court at the back of the platform. There are also routes in the campground to go running or biking. Visitors can go online and register or enroll for classes to take in their spare time, one of the recreation center's extra services.
A game room, art classes, and dancing lessons are available at the recreation center. Furthermore, the Aquatic Center is directly across the street from the venue, allowing you to visit multiple attractions in a single trip. So, have fun at Cimarron Park's Recreation Center!
6. Centennial Park
Centennial Park, located on Second Street in Irving, is a commemorative town park with a historical pavilion, picnic tables, a huge fountain, and a walking trail. The Centennial Park fulfills the cultural district's open space in the metropolitan's downtown area. The place has multiple notable facilities with ample parking space.
The nature reserve has facilities for people of all ages, including a large lake, Bennett's Dog-Run Cabin, and lighted concrete service paths. A stone and steel picnic pavilion on the lake's eastern shoreline near the south of Founders Plaza. The history wall, which displays significant milestones in the city's history, is open to the public.
The location is ideal for snapping photographs, going for a run, or even visiting the library. In addition, there is a mirror image of the first log cabin constructed in the nineteenth century, which is a genuinely photogenic asset of the park.
7. Mandalay Canal Walk at Las Colinas
The Mandalay Canal Walk, located in the serene space of las Colinas, is a popular tourist destination in Irving, Texas. The legendary asset's Old-World aesthetic distinguishes these office spaces, food outlets, and shops from their developed counterparts on the street above the venue.
The place is one of the go-to hotspots in Irving, where people spend time walking along the winding canal. Gondolas perfectly fit the canal's streaming as you walk past many establishments in the area. The venue is perfect for photo sessions and one of the most visited spaces that offer a peaceful location within the bustling community.
The three-mile Mandalay Canal is ideal for running or walking on a nice sunny Texan day. There are plenty of new stores, restaurants, and completed building projects to keep those cameras busy. You can also enjoy bird observing while taking in the vintage vibes of this area.
8. Stand Up Paddle North Texas-SUP NTX
Stand Up Paddle in North Texas has been a family-owned business since 2009 and is in its 12th year. This establishment is the go-to spot for all items connected to stand-up paddleboarding. They are the most fantastic site for Paddle Boarding in North Texas and even beyond.
This place is a one-of-a-kind adventure spot for people under 21 who love to do water sports or even learn one. They lease paddleboards and kayaks and consider taking you to classes on the fundamentals of the sport. Lake Carolyn and the water channels are a pretty spot to paddleboard, and it is an excellent place for beginners as well.
SUP NTX will provide you with one of the best water adventures without fleeing the city. Enjoy great setting sun paddles, SUP tour packages to waterfalls, passageways, water features, and resort hotels in the surrounding area. This outdoor activity is a once-in-a-lifetime opportunity to walk on water.
9. Cottonwood Creek
Cottonwood Creek Park in Irving is a multipurpose park with various amenities for people of all ages. The venue, located at 4051 N Story Road, has large pavilions, picnic tables, a playground, a soccer field, ample parking spaces, and water features. This venue is one of the best recreational spots for everyone living and visiting Irving.
Cottonwood Creek is ADA compliant and accommodating to people with disabilities due to its ADA-accessible features. This location has electrical outlets and grills for those who enjoy barbecuing. There are also plenty of spaces for leisure events and a great picnic get-together, with approximately twenty-five outdoor tables located nearby.
You are welcome to bring your dogs to the play area. Enjoy family and leisure time here and a beautiful winding trail between two small ponds. The creek is also one of the great attributes that the government holds to preserve it clean constantly.
10. The Spirit Grille
For two decades, Spirit Grille's moniker as Las Colinas's favorite sports bar destination features Trivia Night, Singalongs, and a game room with all the classics. This McArthur Boulevard diner is one of the best in town.
The spot boasts a diverse menu and a friendly atmosphere here. It offers your local favorites for lunch and dinner, plus good trivia and karaoke evenings to suit the vibrant restaurant bar. People under 21 are not allowed to get alcoholic beverages, but there are various drink options they can go with, plus a good full meal.
Spirit Grille has your favorite locals in one location. If you order the house favorites like Signature Spirit Wings, Mozzarella Sticks, Chicken Nachos, Chicken Sandwich, and Spirit Burger, you will have an enjoyable time at Spirit Grille. Las Colinas Original Chicken Fried Steak is also a must-order item on your lunch menu when dining here.
11. Ground Control Park Irving
Ground Control Park is the ultimate trampoline park in Irving. This place is one of the finest play facilities in America, with over 30,000 square feet of adrenaline-fueled trampolines, a ninja warrior course, kickball, stunt fall, rock climbing wall, and Wipe Out, among many other attractions.
All guests below 18 years old must have a waiver signed by a parent or legal guardian, and those over eighteen must sign a document. Everyone will appreciate the venue's well-equipped facilities. The renowned foam pit, prevalent in every trampoline park, is also available here and is a necessary experience.
Ground Control Park in Las Colinas is a fun and safe place for the entire family. Just outside of the courses, there is a food court where everyone can order food before or after playing inside. There is no better trampoline park in Irving than here. Have fun jumping to the extremes!
There are multiple choices to visit for people under 21 in the lively neighborhood of Irving. If you want to see various lovely places in the Dallas area, the suburb has fantastic spots and extraordinary amenities that should be on your bucket list.
We appreciate your taking the time to peruse Irving's top eleven best things to do under 21 guides.
If you have any bright views for sites or activities that you think we overlooked, please share them in the comments section below. We value your while and look forward to reading about your own experiences at these must-see spots in Irving.