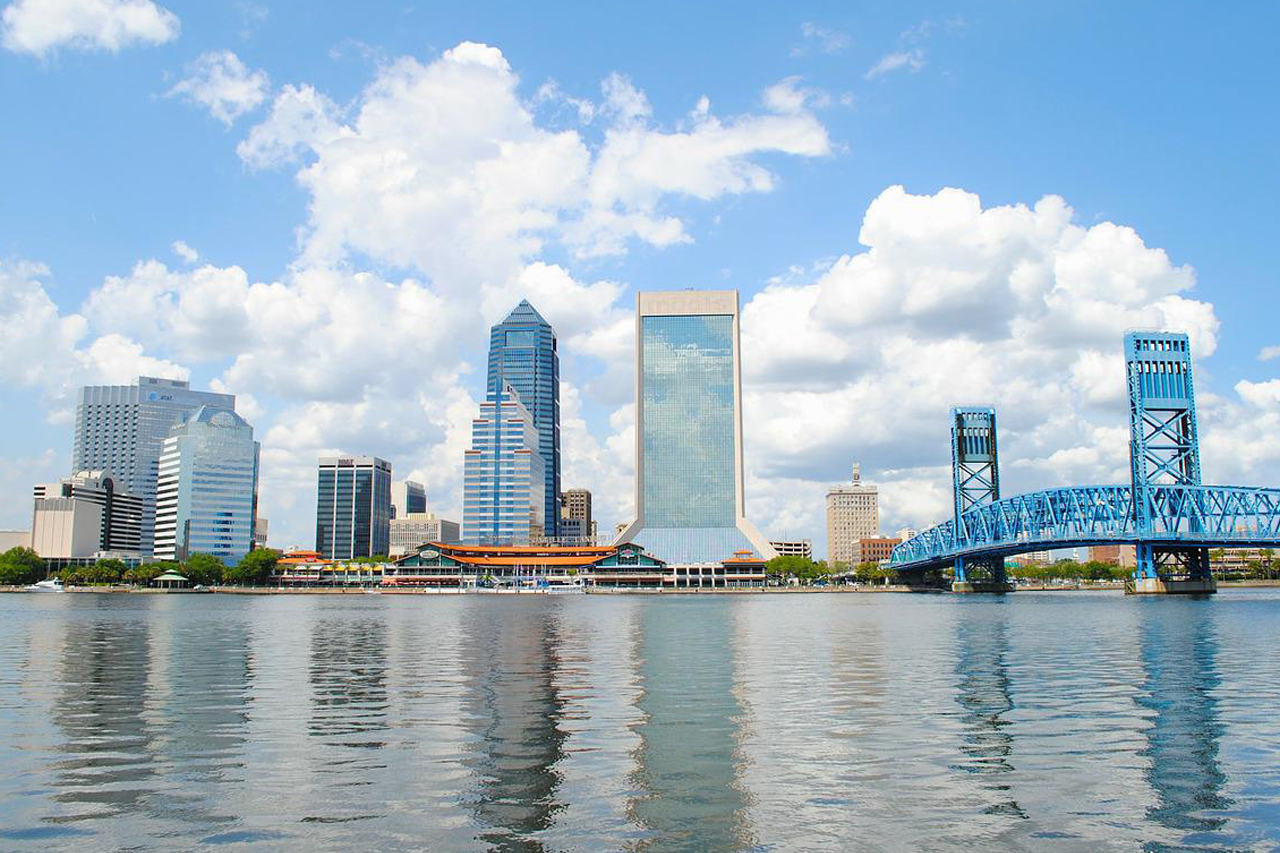 Jacksonville is one of the ideal Florida tourist destinations to enjoy the great outdoors, seek thrilling adventures, and be one with nature.
As locals' moniker, Jax is on the Northeast side of Florida, a very accessible Southeast hotspot striping the intersection of I-95 and I-10. It has an excellent reputation for fine beaches and lovely waterfronts. However, this metropolitan has a different side that you want to explore more.
For individuals under 21 who seek vibrant nightlife on the finest beachfront but cannot get admitted, there are still many recourses for you to have fun in this beautiful town.
If you cannot fit everything in a bit of time, we curated the top 11 best things to do in Jacksonville, which combine both relaxation and adventure. Our guide includes extensive park places, arcade spots, dining options, and international events that are genuinely noteworthy to come first in your itinerary.
1. Cummer Museum of Arts & Garden
Jacksonville, Florida's Cummer Museum of Art, and Gardens, which opened in 1961, has a catalog of over 5,000 art pieces dated from 2100 BCE to the twenty-first century. The gallery's collection is relatively impressive in European and American paintings, and it also has significant holdings of Meissen porcelain.
Cummer Museum also houses several active learning facilities in Art Connections, the gallery's award-winning education center. This location is open to people of all ages who want to explore and understand a timeless collection of many art pieces displayed in a row. The site also has three flower gardens listed on the National Register of Historic Places.
The Cummer Museum created two books to help you relive memories in your own home. The Chef's Canvas and A Legacy in Bloom: Celebrating a Century of Gardens at the Cummer, are all available to purchase at the site's shop.
2. Jacksonville International Car and Truck Show
The Jacksonville International Auto Show, held at the Prime F. Osborn III Convention Center, is the top-ranked showpiece of the latest year's import and domestic automobiles.
The International Auto Show is fun for serious customers, car enthusiasts, and families. Every car enthusiast, especially those under 21, will love the prominent display of the show's best and most unique cars. Even if you are not an automobile lover, you'll still get curious about the place's unique theme.
Do you enjoy supercars? The famous car show features notable brands such as Chevrolet, Ram, Jeep, Dodge, etc. Not only that, but there are excellent vans, crossovers, hybrid cars, light trucks, and sport utility vehicles. British automotive behemoths Lamborghini and Audi R8 are also on hand to delight your eyes with some of the industry's most opulent cars.
3. Keg & Coin
Keg & Coin is Jacksonville's first arcade bar, providing the city with a one-of-a-kind sentimental experience. They have the most popular arcade machines from the 1980s and 1990s. The shop also manages to sell one-of-a-kind retro merchandise, such as toys and t-shirts. Keg & Coin has something for everyone.
Everyone will appreciate this establishment's classic appearance. On their projector screen, you can enjoy old-school consoles. They also have league teams, tournaments, top score contests, and more to help relive childhood memories. It's like going back in time with your current self.
Bring your quarters or money before playing in the arcade because there are some coin machines. People under 21 are welcome, but they are also encouraged during the day as the establishment serves crafted beers and is technically a pub. Nonetheless, visiting Keg & Coin is a fantastic experience!
4. Regal River City Marketplace
Regal River City is a movie theater located in Jacksonville's Regal City Marketplace. This movie house complex has several screens showing new premieres, plush reclining seats, and a concession stand. This film complex is one of Regal's affiliates, and it is one of the leading cineplexes in the United States.
Because of its convenient location, this local cinema in Jax is one of the best. Everyone has clear access to the site. Regal River City also has a variety of auditoriums from which to choose a comfortable seat.
Before going to the movies, you can go shopping or eat. Also, when watching a movie at Regal, try the Hollywood theater, where you can appreciate an excellent seating level while enjoying your popcorn or any food purchased at the snack bar outside the auditoriums.
5. Watch the Jacksonville Sharks Play
The Jacksonville Sharks are an indoor football team based in Jacksonville, Florida, that gets to play their home games at VyStar Veterans Memorial Arena. The Sharks debuted as charter members of the New Arena League in 2017. They were Division champions four times in a row and the winner of Arena Bowl XXIV in 2011.
Jax is proud to have the Sharks as their football league representative. Everybody is welcome to enjoy a fantastic game from the famed winning squad while having a good seating area in the comfortable Veterans Memorial Arena, which can seat over 15,000 enthusiasts.
When you watch Sharks games in Jacksonville, you'll never be bored. It's not just the squad that you'll see every moment they play on their home field; the crazy and cute mascot roams around the area. In addition, there are numerous activities in between games, such as complimentary shirt freebies, football tossing, a dance contest, and more.
6. Congaree and Penn
Congaree and Penn, born in 2014, began as a tiny rice farm. After planting over 2000 trees over the last few years, this local farm now has the world's largest and youngest Mayhaw orchard. Congaree and Penn started juicing seasonal fruit from local farms in 2016 to make shrubs.
There is a dining option in the place where you can taste delectable southern staples. Also, you can roam around the site and appreciate 350 acres of land and purchase some grain gift boxes at their store. The spot is perfect for many private events such as corporate meetings, baptisms, and weddings.
Dining in Congree and Penn will not be complete without you ordering their must-haves, including Roasted Oysters, Braised Short Ribs, Shrimp & Grits, and Sweet Potato Cheesecake for dessert. Also, you can buy freshly made juices, where ingredients come from the farm and to your table.
7. Bravoz Entertainment Center
Bravoz Entertainment Center was the first local independent team to offer Jacksonville a 40,000 square feet enclosed entertainment venue. They have the area's largest laser tag arena, a fantastic restaurant and bar, a ninja warrior course, VR, arcade games, and more, and their excellent trampolines.
This hotspot is one of Jax's best recreational areas. There are many pieces of stuff to do in this area, and everyone can enjoy the extra activities and even the occasional events. There's an open jump area, laser mazes, mini bowling, climbing walls, and everyone's favorite, the foam pits.
Bravoz's Eats Cafe has over 30 delectable meals options, including snack foods, shareable, and large platters so that you can let individuals under 21 run wild. Technically, this is the best place in Jax to exhaust everyone! You'll be perplexed by choice of over ten indoor activities.
8. TIAA Bank Field
TIAA Bank Field is an American football ground in Jacksonville, Florida, that mainly provides the home field of the National Football League's Jacksonville Jaguars. The venue, which locals built on the old Gator Bowl Stadium site, was established in 1995 as Jacksonville Municipal Stadium and included some of the more aging stadium's features.
TIAA Bank Field on 10 acres of land on the St. Johns River in downtown Jacksonville. Everyone can find a seat here because it can hold up to 76,000 individuals, with a capacity that expands to over 84,000. This hotspot also hosts other important Jax events such as concerts, other festivities, and college football games.
Guests will appreciate watching an exciting NFL game featuring their favorite team, the Jacksonville Jaguars. You can even witness the famous Super Bowl here on occasion. There are also large screens in the end zones if you miss any plays.
9. Metropolitan Park
Metropolitan Park is a 32-acre urban waterfront campground and concert hall in Downtown Jacksonville, Florida, situated on the north flank of the St. Johns River.
The multifunctional complex includes an exposition hall for art, craft, and boat shows, a family picnic, a play area, and a 10,000-seater bowl-like space with a performance pavilion.
The main facility consists of a 2,400-square-foot stage with seating for 3,000 under a large canopy and the main hall, company office, and changing rooms. The venue is also one of the most popular sites in Jax, featuring many national artists and a site for summer festivals, fairs, and other significant events.
In addition, The Metropolitan Park has 78 boat slips and full boat docking amenities. There are six encased picnic sanctuaries and 43 picnic tables, three permanent restrooms and water fountains, a children's playground, grills, benches, and bicycle racks for everyone's enjoyment.
10. Kickbacks Gastropub-Goozlepipe & Guttyworks
Kickbacks Gastropub, located at 910/914 King Street in historic Riverside/Avondale in Jacksonville, Florida, is a multi-level gastropub serving global fare and hundreds of beverages in a quirky, industrial-chic space. This place is a combination of a pub and a dining area.
The main dining room, Goozle Pipe & Gutty Works, has the feel of a steampunk exhibition, with artworks by Jim Smith, several paintings, wall art by Grant Thornton, and blacksmithing by David Ponsler. Even if individuals under 21 cannot take ciders and beers, they can still indulge in the site's delectable meals that fit everybody.
Dining here will provide you with the delicious flavor of the all-day menu, which includes Corn Nuggets, Ribs, Foccacia Pizzas, and the Monte Cristo Sandwich. They also have a vintage menu with old-school choices like ramen packs, spaghetti-o, and Hamburger Helper. Patrons return for more because of the cozy vibes of this establishment.
11. Sun-Ray Cinema
The Sun-Ray Cinema at 5 Points, also recognized as the Riverside Movie theatre and the 5 Points Cinema, is a legendary two-screen movie auditorium in Jacksonville, Florida. It was the first screening room in Florida to show talking pictures, and it opened in March 1927 in the Riverside and Avondale neighborhood's Five Points district.
Although it is a classic site, the place still has a modern twist, especially in screening updated and blockbuster movies in its auditorium that everyone will appreciate. A bigger screen, audio dampening, and layered cinema seats are enhancements.
Sun-Ray Cinema was named the number one cinema for individuals who do not consume animal products by PETA in 2016 because its cuisine includes numerous vegan and gluten-free alternatives. They serve sandwiches and freshly made pizza with strange toppings like kimchi, sauerkraut, and sriracha sauce. There are also baked goods, traditional movie fare, and beer and wine.
Jax is a huge surprise, with more exciting places and great recreation activities than you could have imagined. And if you want to visit the best places in Florida, Jax should be at the top of your list.
Aside from its greater glory of beautiful beaches near its site, there are still many things to do here, especially for those under 21 who want to have a particular time in every spot they visit.
We hope you enjoyed browsing through our travel catalog. It would be an honor to hear your thoughts as well! Please leave any recommendations for areas or activities that you believe should be included on our list of the finest specialties to do in Jacksonville, Florida.