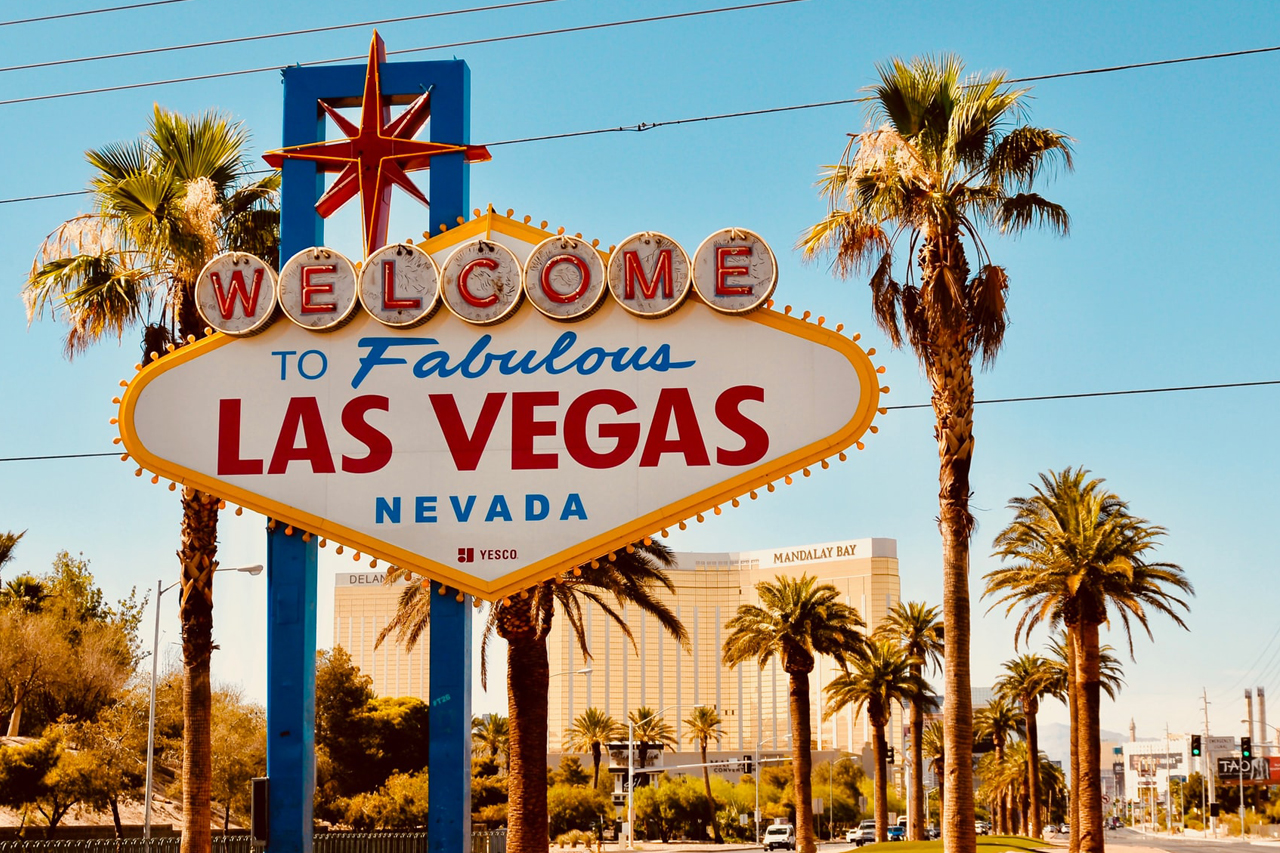 When you think of famous cities in America, the chances of mentioning Las Vegas are high. This Sin City is known for its pleasurable attractions and fantastic nightlife. Although Las Vegas lies in Nevada's Mojave Desert, individuals dream of experiencing what it's like to live out the catchphrase "what happens in Vegas, stays in Vegas" at least once.
You may believe that Las Vegas is all about debaucheries, which includes more than just shotgun weddings, gambling, and alcohol. Nevertheless, it might surprise you with its diverse tourist spots, from museums to arcades, making it an ideal getaway for people under 21.
For those under 21, we present the top 11 best things to do to guide you on your Sin City trip. Our list guarantees a pleasurable vacation full of enjoyment and learning without worrying about the age limit.
1. Neon Museum
The Neon Museum in Las Vegas, founded in 1996, is a non-profit organization built to preserve, collect, educate, and exhibit Sin City's iconic signs that have been part of its history and culture. Located in the defunct La Concha Hotel is the museum's lobby shell officially launched in 2021.
A guided tour awaits you as you see a glimpse of 200 historic neon signs sprawled across the museum's Neon Boneyard. You can see the legendary neon signs of Moulin Rouge, the Golden Nugget, and Ceasars Palace in the nearly 200-acre area. To fully appreciate the neon signs, it is best to visit at night.
Hop on the helicopter and experience Neon Museum's newest tour: The Neon Night Flight Spectacular! It is a night ride over the gleaming lights and famous attractions of Las Vegas. Guests up for this will board the EcoStar helicopter, after which is a 45-minute tour of the museum and another 45-minute light show of Neon Museum's Brilliant.
2. The X Pot
The X Pot, founded by Chubby Castle creators David Zhao and Harby Yang, is the "World's First Tier Immersive Dining" restaurant in Las Vegas. Their new venture aims to bridge the American and Asian cultures through a unique dining experience that arouses all your senses. The X Pot is the first and only hot spot restaurant located on The Strip.
A hotspot restaurant that feels like dining like royalty is what The X Pot wants its guests to experience. Aside from awakening all of your senses, this restaurant provides an exquisite dining experience with thematic soundscapes, light shows, noodle dance presentations, and HD 360 projections. Their menu includes the premium A5 Wagyu beef imported from Japan and several other high-quality ingredients.
Don't forget to try their Spectrum Dining, which is excellent for those seeking a private and unforgettable dining experience at The X Pot. Expect a futuristic and 5D projection room served with A5 Wagyu meats, live fish, and fresh veggies, complemented with their expertly prepared soup broths.
3. Area15
A mile west of Las Vegas' infamous The Strip is Area15. The mystery of Area 51 inspires this 200,000 square foot bunker-style exterior building. The plan to develop the area started in 2016. Soon, the developers decided to make Area15 a science-fiction-themed entertainment and retail complex, which it is presently.
Upon entering Area15, you will notice its art displays and collections. As you go deeper inside, this experiential retail and entertainment complex is an immersive playground that houses vast activities to try. Some of Area15's brimming activities are ax throwing, zip line race, bamboo volcano, virtual reality, and art installations. Journalists also describe Area15 as "Willy Wonka for Adults."
Area15 may look small and simple on the outside, but you will be left mesmerized by the numerous fun it offers once you enter. ARMY of the Dead VR Experience is one you should not miss. Zack Snyder's "Army Of The Dead" hit film inspired the complex's latest VR game. Don't miss the opportunity to join the Las Vengeance team and be the savior of the zombie-infested Las Vegas.
4. Discovery Children's Museum
Discovery Children's Museum is a 5,400 m2 three-story area located in Downtown Las Vegas. Formerly known as Lied Discovery Children's Museum, this not-your-typical museum has around 250,000 visitors annually. The Discovery Children's Museum has attracted visitors and residents alike since its move in 2013 and has become a cultural and artistic institution in Las Vegas.
The museum doesn't only cater to children, but people of all ages are also welcome. It offers an astonishing nine themed exhibition chambers totaling 58,000 square feet and 28,000 feet of hands-on core displays. The exhibits you can find in Discovery Children's Museum are Toddler Town, Eco City, Water World, and many more.
If you want a mentally and physically challenging exhibit, the museum's The Summit is worth a try. The Summit is a 70-foot tower encircling 2,200 square feet with 12 levels to surpass. Occupying three stories, you'll experience the WOW factor with its stimulating activities that end up with you arriving at the tip-top looking over Downtown Las Vegas.
5. Regal Cinebarre Palace Station
Cineworld Group's subsidiary, Regal Cinebarre Palace Station, is among America's most prominent and geographically diverse cinemas. As of November 2021, Cineworld Group has 514 theatres in the USA located in 42 different states. Besides the entity's chain of theatres, it has always strived to become "The Best Place to Watch a Movie."
Regal Cinebarre Palace Station is open for children and senior citizens. However, they impose a policy on selected theatres. Theatres such as the Warren East 20 and Warren Moore & Broken Arrow are only for those ages 21 and up. However, there is no reason to fret; their Warren Old Town 7 theatre is open for people under 21. Theatre technologies to expect are IMAX, RPX, ScreenX, Dolby Atmos, RealD 3D, Auro, and 4DX.
If you are familiar with the new cinematic platforms, you'll be pleased to know and experience Regal Cinebarre's ScreenX. Its new defiant multi-projection theatre, ScreenX, extends the screen to the side walls providing a 270-degree panoramic visual to the moviegoers. Another reason to pay attention to this new feature is that it is the world's first of its sort.
6. Zak Bagan's The Haunted Museum
In Downtown Las Vegas, you'll find an award-winning creepy tourist spot. Constructed in an 11,000 square foot property once owned by the prominent businessman named Cyril S in 1938, Zak Bagan's The Haunted Museum is home to hostile spirits that continuously roams the area. Zak Bagan's profound paranormal fascination urged him to establish this haunted museum.
The museum offers a tour-guided journey navigating spine-chilling hallways, 30-themed rooms, and secret passageways. This haunted museum has also won two awards for "Best Museum" on Travel Channel's Ghost Adventures series and "Best Attraction" in Las Vegas.
Zak Bagan's The Haunted Museum is the best tourist spot if you are up for a bizarre adventure. Passing through the original stairway from the Indiana "Demon House" is the most frightening portion of your haunted museum tour. Now standing in a dimly-lit corner of the house, this is the spookiest place in the area. The notorious paranormal activity in this area left a group of construction employees resigned during its demolition in 2014.
7. West Wind Drive-In and Public Market
On June 6, 1933, the first drive-in theater opened its doors. Nineteen years later, West Wind started its drive-in theatre business. This family-owned business became the world's largest drive-in theatre chain. Since 1952, West Wind has invested in giving a fulfilling theatre experience to its guests by being among the first to embrace modern technology and having enormous digital outdoor screens.
Rather than a typical drive-in movie experience, watching in the West Wind provides you a historic feel because of its decades of operations. Besides movies, West Wind has arcades and playgrounds to enjoy before or in between films. The theatre also offers the same movie release timeline as other indoor cinemas.
Your drive-in theatre experience won't be complete without snacks. West Wind's snack bar must-haves are Nathan's Famous all-beef hotdogs and Orville Redenbacher Popcorn. They also have made-to-order quesadillas and fresh from the oven pizzas. In West Wind, you'll experience the modern and vintage drive-in theatre atmosphere.
8. Resorts World Las Vegas
Despite several delays on its opening day, Resorts World Las Vegas' construction finally began in 2017 and opened its doors on June 24, 2021. Resorts World Las Vegas is currently the most expensive resort ever built in the city, with a $4.3 billion cost. Furthermore, the resort has 3,500 rooms and suites.
Resorts World Las Vegas is the perfect place to stay while on vacation Las Vegas because of its luxurious atmosphere and world-class amenities. Due to its strategic location, you can visibly see The Strip from your room. Inside Resorts World Las Vegas is a mall, casino, and resort.
For those under 21, you can spend your time shopping and dining in The District. It is a two-level plaza that houses iconic retailers and exquisite restaurants. Its centerpiece is a 6,000 square foot globe covered with LED screens. Better not miss the opportunity to explore the resort rather than just opting to rest inside your room.
9. Fremont Street Experience
Your vacation won't be complete without visiting some of the city's historic sights. Fremont Street is known as the "Old Las Vegas." This historical tourist spot gleams with old hotels, casinos, restaurants, and stores. Strolling in Fremont Street will feel like a journey back in time.
Fremont Street is the best place to experience the Las Vegas retro vibe. Besides old establishments in the area, live music, street, and light performances are also here. Visitors can look forward to the Viva Vision light show viewing and a photo-op with the enormous Vegas Vic neon cowboy.
SlotZilla Zipline, the most incredible zip line in Las Vegas, is a must-try. You'll get the chance to zip line in a superhero-style under Fremont Street's Viva Vision light show. You'll not only build up a lot of speed, but you'll also be able to race with the guy next to you, making it a zip line like no other.
10. Bellagio Conservatory & Botanical Gardens
The Bellagio Conservatory & Botanical Gardens boasts a 14,000 square foot horticultural haven. Located close to Bellagio Hotel's lobby, this conservatory is accessible to the public. They vary their flower theatrical performance five times a year to commemorate the four seasons and Chinese New Year. It is also Bellagio Hotel's testament to its environmental commitment.
Made by a team of designers and horticulturists, they transformed this area into a floral paradise of recycled plants and flowers. You'll be in awe with the dancing sight of colors and sensational attention to detail of their seasonal presentation. It's the best place to stroll and admire the breathtaking display made by experts right before your eyes.
Aside from flower viewing and strolling, you better not miss out on Sin City's popular fountain show. Bellagio's Fountain show was made possible by the choreographers and designers that have come together to entertain Las Vegas visitors. With the beautiful Bellagio Hotel as the background, be prepared to be captivated by the 1,000 fountains dancing with the lights.
11. Twilight Zone by Monster Mini Golf
The out-of-this-world golf experience is in Las Vegas. Twilight Zone by Monster Mini Golf is a 10,000 square foot extraordinary attraction that showcases an indoor glow-in-the-dark 18-hole miniature golf course venue. Spooky-themed, exquisite artworks, and standout props surround this entertainment venue.
Twilight Zone by Monster Mini Golf is a tourist destination perfect for all ages. It is a hit among tourists and locals. Some may find the place weird, but it is among the well-curated mini-golf miniature area you can find. Furthermore, they urge visitors to dress in neon or white so that they can glow while in the area.
To maximize your out-of-this-world experience, the Twilight Zone by Monster Mini Golf offers arcade, trivia, bowling, and contests. Try not to miss the opportunity to try the venue's other recreations and get a chance to win prizes while having fun.
Having a great time in Las Vegas doesn't always have to do with alcohol, gambling, and nightclubs. The city may be famous for its worldly pleasures, but it also offers a variety of areas to explore for those under 21.
Were you able to uncover new tourist attractions in Las Vegas that you were unaware of previously? Do you think you'll visit some of these soon? We are excited to hear your thoughts on this. At the same time, we are also hopeful that this article will influence you to take the trip to the notorious Sin City.