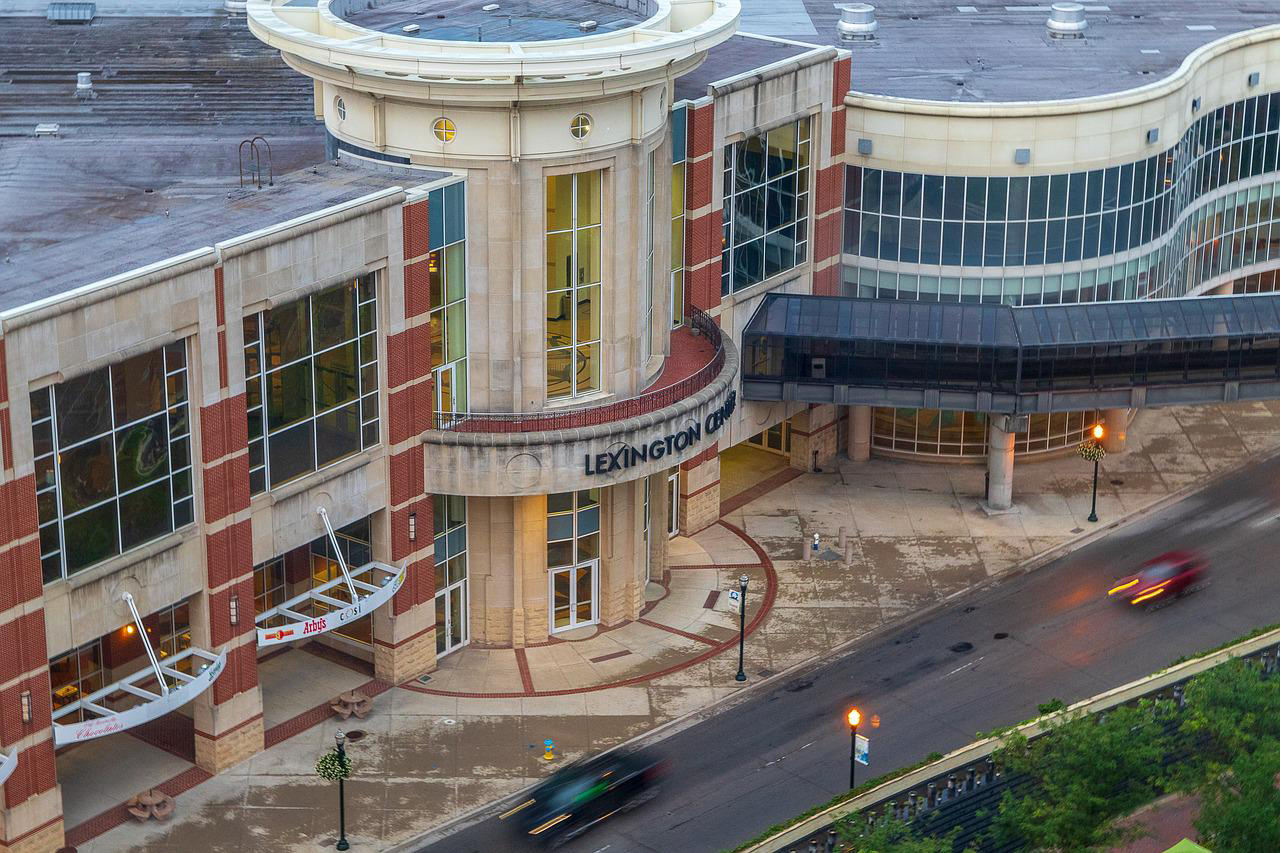 Lexington-Fayette, Kentucky, is the "Horse Capital of the World." It is the state's second-largest city and is home to some of its most renowned horse riding attractions.
When you visit this city, you'd be surprised to learn that there's more to it than horse-related events. Travelers of all kinds, especially people under 21, will find something to enjoy in Lexington-Fayette, from its upscale museum to its picturesque urban parks.
This list of the top 11 best things to do in Lexington-Fayette if under 21 will make your trip even more memorable.
1. Kentucky Horse Park
The Kentucky Horse Park is a "must-see" site for horse enthusiasts. This Kentucky State Park was established in 1978 and opened to the public as the world's first park devoted to man's bond with the horse on 1,200 acres of beautiful bluegrass farmland in the city or the Horse Capital of the World.
It features a wide range of activities. Some of the enjoyable things here include horse events, rodeos, festivals, museum exhibitions, and shopping opportunities.
To maximize your experience here, you can also camp with your friends or family.
There are 260 large campsites with 50/30/20 amp power and water at the park's campground. Also, there are 55 feet paved back-in sites with fire rings and picnic tables.
A grocery store/gift shop and two bathhouses with contemporary conveniences are among the numerous amenities available at the campsite. Take use of its tennis, basketball, and volleyball courts, cool down in our junior Olympic-size pool and join in on the scheduled activities throughout your stay.
2. McConnell Springs
The historic springs where Lexington was called are now home to McConnell Springs, a twenty-six-acre natural park. The park is non-profit cooperation between the Lexington-Fayette Urban County Government Division of Parks & Recreation and a non-profit organization.
If you love hiking, this spring offers 2 miles of trails. Explore the walkways and take in the sights and sounds while learning about the historic buildings on the site. Also, visit the "The Boils" to observe a natural spring in action.
To make your visit memorable, don't miss out on witnessing and capturing the 250-year-old Bur Oak tree here.
3. Woodland Art Fair
With an average crowd of over 70,000 people, this Woodland Art Fair is primarily Kentucky's most prominent free cultural event. Sunshine Artist Magazine ranked the fair 40th among the Top 100 Fine Art & Design Fairs.
Woodland Park has been packed with over 160 artists and crafters offering unique, handmade things every August for more than four decades. Ceramics, wood, jewelry, painting, metal, fiber, mixed media, and photography are items you can buy here.
Live entertainment and food trucks are all available to people of all ages.
Furthermore, it has a swimming pool and a skateboard park. You'll also see incredible skateboarders doing daring feats in the air off concrete ramps.
This year's Woodland Art Fair is one you won't want to miss!
4. The Arboretum State Botanical Garden of Kentucky
Kentucky is a magnificent state with many natural beauties and tourist attractions. Traveling around the state by car is necessary, particularly if you seek a more affordable method to see the whole setting of the area. During your next road trip, it's time to wake up and smell the roses!
The Arboretum State Botanical Garden, located on the University of Kentucky's campus, is the ideal location for your next budget-friendly road trip through the Bluegrass State.
The Arboretum Woods, rose gardens, horticultural display gardens, and the Kentucky Children's Garden are among the attractions on the 100-acre property. These attractions receive over 200,000 visitors each year.
Don't miss the Walk Across Kentucky to fully enjoy your time here. It is a two-mile concrete road that winds through more than 80 acres of wild-collected native plants representing the state's seven physiographic districts.
The collection has about 2500 trees and plants, and attempts are being made to improve Kentucky's diverse ecosystems, including tallgrass prairies, marshes, savannahs, and meadows.
The Arboretum State Botanical Garden is an excellent choice for a low-cost road trip across Kentucky with your friends and family. So, don't skip this on your travel list; you'll surely be blown away when you visit this site.
5. LexLive
The major entertainment destination in Lexington is LexLive. To provide an unforgettable experience, they offer bowling, an arcade, luxurious theaters, sports bars, and more.
With distinct audio channels all around and above you, the Dolby ATMOS sound system immerses you in action. The LFX screen is more than 80 feet wide, making it the largest in Kentucky. At the same time, the Christie Digital RGB Pure Laser projection technology creates brighter and purer pictures than you've ever seen.
When you add in its luxurious heated reclining chairs, you have a genuinely unique experience that you will want to repeat.
The arcades, which have 50 games to play with your friends, are another draw.
Also, don't miss the luxury bowling here. It has thirteen state-of-the-art bowling lanes that allow you to have fun with your family or compete against your friends. Each lane has an HDTV for scoring, and there are big projection displays at the end of the lanes to add to the fun. Plus, the hosts can bring deliveries to your lane straight from their kitchen, bars, and even their rental counter.
6. Keeneland
Keeneland is a National Historic Landmark with beautifully groomed grounds available to the public every day. Fans and horseback riders are welcome to attend one of its horse sales or visit the settings to appreciate Keeneland's timeless beauty.
Some of the favorite fan-friendly activities for people under 21 include landscape grounds tours, morning workouts, the Keeneland Shop, and the Keeneland Library.
On one of the must-see Keeneland tours, you'll learn about the racetrack's history, get a behind-the-scenes look at its racing and sales operations, obtain a trackside perspective of morning workouts, and have an exclusive peek at the Jockeys' Quarters.
Don't forget to take a Horse Country tour while you're on the site to see the beauty and history of the Bluegrass. Experience the tales of the Thoroughbred, the land, the people behind them at horse farms, equestrian attractions, and more.
7. Lexington Ice & Recreation Center
Lexington Ice & Recreation Center, one of Lexington's top ice skating rinks, is a two-sheet indoor ice skating rink open all year.
Ice skating is a terrific kind of fitness and a great way to get out of the home. And Lexington Ice & Recreation Center's ice skating programs for all ages are a popular draw.
Ice hockey leagues, especially for people under 21, are available at Lexington Ice & Recreation Center Ice Skating Rink. It is a terrific place to learn about ice hockey or meet new people.
To help you improve your game, this center provides programs and workshops for all ages.
Also, broomball is available at this site. It is a competitive sport, which many people are unaware of. It's like ice hockey in that it's fast and exciting. Don't miss out on this attraction whether you want to rent the ice for a group to play broomball or want to check it out.
8. Thoroughbred Heritage Horse Farm Tours
Thoroughbred Heritage Horse Farm Tours, a family-owned business, also provides the best-guided tour in the city. Its entertaining and educational horse country excursions will give you a one-of-a-kind experience, taking you through the heart and soul of the town's magnificent Bluegrass horse country.
The excursions last around 3 hours and are both entertaining and educational. The bulk of your time on this trip will be spent outside the vehicle, touring Keeneland and the farms.
Traverse Calumet Farm to discover its role in the racing and breeding industry in the 1940s, 1950s, and beyond. Then, take a stroll around the ivy-covered grounds of the historic Keeneland Race Course, which hosts the world's most costly horse auctions.
To get the most out of this trip, look behind the scenes at a renowned thoroughbred farm and come close to their famous thoroughbreds as they guide you to a top thoroughbred farm. They'll even tour you the locations where classic cinema films like Secretariat, Seabiscuit, and Dreamer were shot.
9. 21c Museum Hotel
The 21c Museum Hotel Lexington is a boutique hotel with 88 guest rooms, a contemporary art museum, a cultural center, and a Lockbox restaurant. 21c, which is woven into the fabric of downtown Lexington, invites both tourists and residents to its handpicked exhibits and cultural activities.
The solo and group show at the 21c Museum Hotel Lexington reflect the worldwide aspect of modern culture. You'll find specially commissioned, site-specific pieces by some of today's most creative artists throughout this downtown Lexington contemporary art museum and boutique hotel.
Curiosity will drive you to uncover something new around every turn with approximately 7,000 square feet of the display area.
Don't forget to take a photo with Pieke Bergman's interwoven lampposts, Totally in Love, as you approach, then go through the doors to find yourself surrounded by SOFTlabs' lighted 3M dichroic acrylic crystals, Spectralline. These galleries are open every day, and exhibits often change, so plan to come often and not miss out on the regular cultural events.
10. Boone Creek Outdoors
The historical and magnificent Boone Creek gorge is a privately held natural beauty previously unavailable to the general public. Boone Creek Outdoors, located in Lexington, now provides a variety of fun activities along Boone Creek.
The Boone Creek Outdoors' Zip Line Canopy Tour provides tourists with an exciting, least intrusive way to see the natural splendor of this unique environment.
It is a multi-dimensional adventure for the whole family. You will fly up to 200 feet in the air throughout the excursion. You can attain stunning viewpoints as you make your way through the natural hardwood canopy. The knowledgeable guides provide local history and information about the unique ecology found on Boone Creek and in the Kentucky Palisades area.
Six zip lines (the longest is almost 1400 feet long), three sky bridges, a rappel, a spiral, and a floating staircase are hanging from the majestic hardwoods. You can go across the gorge and into Boone Creek itself, gaining exposure to sights that would otherwise be difficult to get.
Also, don't miss its guided hikes, fishing access to Boone Creek via its partner Boone Creek Anglers Club, and seasonal and marketed outdoor instructional and educational events to maximize your trip.
11. Triangle Park
Triangle Park, in downtown Lexington, provides you with soothing waterfalls, broad stone promenades bordered with Honey Locust trees, ceramics filled with beautiful flowers, and fields of green grass surrounded by tables and chairs.
People of all ages in the park can have lunch at the outdoor café, play chess and backgammon, listen to music, witness theatrical shows, take open-air lessons, browse the internet, or relax while the sun dries the fern-like leaves of the Locust trees.
An ice skating rink keeps the park fresh and alive throughout the winter season when the Locust tree leaves turn in yellow during the fall.
Skating under the shade of a brightly decorated Christmas tree at the park's entrance, with holiday music playing in the background, is a once-in-a-lifetime event for Lexingtonians of all ages. You'll have a complete skating experience with a cup of tea, coffee, or hot chocolate from Double H BBQ.
When you visit this site in the winter, don't miss that experience!
Lexington-Fayette, Kentucky, known as one of the most beautiful cities in the United States, is perfect for people under 21, with plenty of fantastic spots to pique your curiosity.
There's something for people of all ages here, and many of the greatest sites are also suitable for the whole family. Whether on weekdays, weekends, mornings, or afternoons, you can be sure that your trip to Lexington-Fayette, Kentucky, will be exciting!
We hope that you find this post helpful. Is there anything else you'd want to mention? Let us know what exciting you discovered in Lexington-Fayette by commenting below.