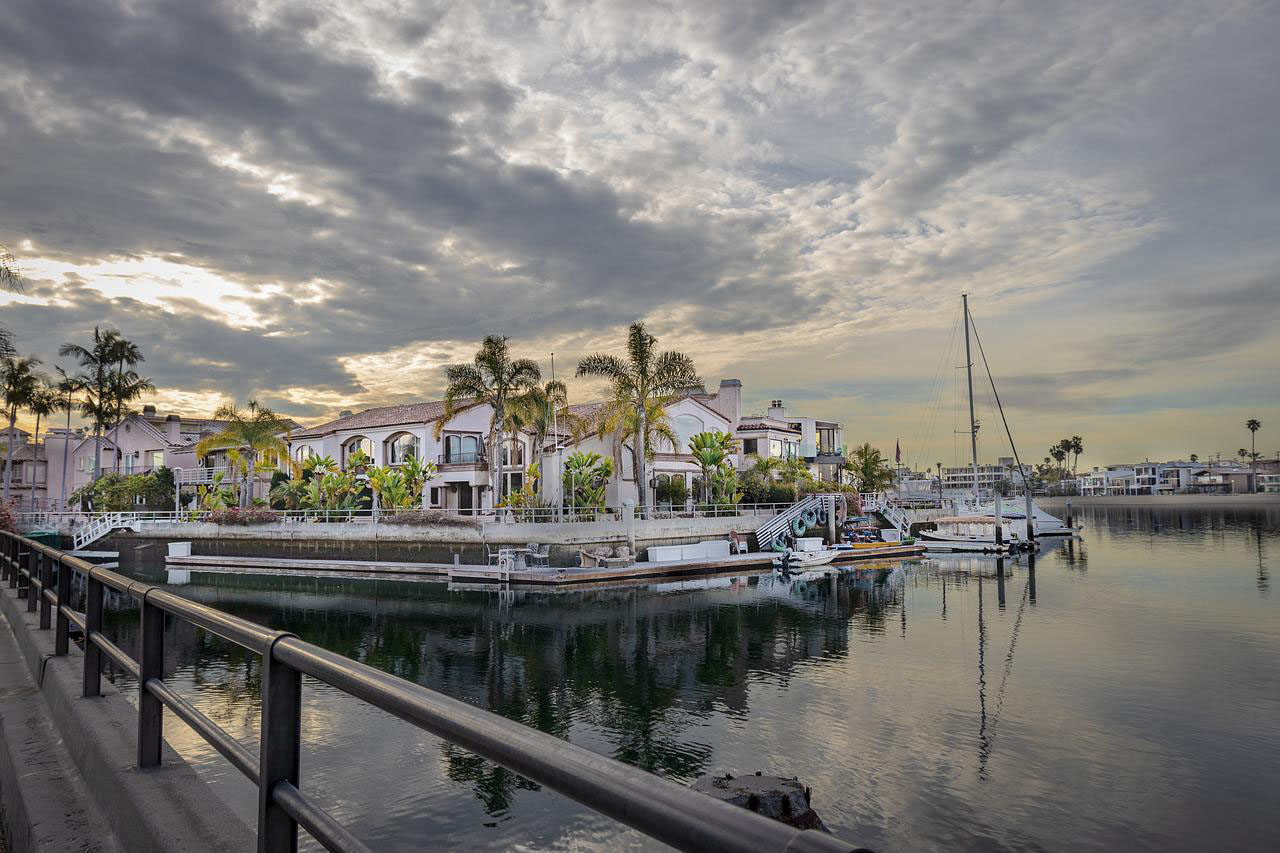 Long Beach is one of the most visited summer destinations in Southern California.
It is a vibrant city that hosts music festivals, sporting events, and carnivals every year.
The city has a thriving entertainment scene suitable for people under 21.
There are loads of best things to do in Long Beach for those below 21 years of age.
It offers plenty of live music venues, themed cinemas, great food options, etc. Long Beach is an excellent destination for those looking for fun times by the beach.
So, we came up with these well-selected spots in this famous city in Southern California:
1. At The Top
At The Top is a music venue located at Shannon's Corner on Pine Avenue and Broadway in Downtown Long Beach. At the center of the Long Beach entertainment district, it offers an ideal space for music and arts. At The Top is a favorite entertainment facility for public and private events.
The venue provides quality service, innovation, and a perfect atmosphere for its guests. It regularly invites talents and artists to showcase their art and creativity. The place gathers community members to enjoy, eat, bond, and entertain.
Spend your weekend here in At The Top and try out their impressive offerings. Then, watch out for live music performances by new and professional talents on a special night. You cannot also miss out on the fun of dancing to the beat of music mixed by its resident DJ.
2. Aquarium of the Pacific
You will find the Aquarium of the Pacific at 100 Aquarium Way, Long Beach, CA.
It is a significant tourist attraction in Long Beach, with more than 1.7 million tourists. It houses around 12,000 animals and exhibits the beauty of the Pacific Ocean.
It is a top leading attraction across the Los Angeles Region.
It offers educational programs, multimedia experiences, and regular lectures by the country's leading scientists.
The place also boasts a world-class immersive theater, art gallery, game tables, and live animal exhibits.
You will find the Aquarium of the Pacific a worthy visit in Long Beach. It will delve deeper into the ocean sciences and learn about the Earth. It would be best to mark special art exhibits, performing arts shows, and colorful festivals in your calendar.
3. The Prospector
Another excellent find in this city is The Prospector, located on 7th St. Junipero Avenue.
It is one of the unique restaurants in Long Beach. The Prospector has a well-decorated interior highlighting its 1894 Gold Rush-inspired theme.
The Prospector is great if you seek an exciting but comfortable place to hang out. It has a pleasant, cozy, and comfy vibe where people can chill or relax. The site also serves mouthwatering dishes at a reasonable price.
The Prospector offers patio dining experiences along with its delicious meals.
You should try its Seafood Dinners, Prime Rib Special Cuts, or Miners Grub Sandwiches.
All are served in a large tray of chilled vegetables, relish appetizers, and delightful desserts.
4. Cowboy Country Saloon
There is no other place than the Cowboy Country Saloon for those who love to dance and enjoy country music. It is located at 3321 E South St. Long Beach, CA. The Cowboy Country Saloon is the last honky tonk bar in Southern California.
The Saloon has a 15,000 square foot dancehall where people gather to enjoy the music and dance. It has three dance floors, a pool room, and a short-order kitchen ideal for people below 21: two full bars and a stage for live bands playing regularly.
Visit its kitchen upstairs and grab a bite of its appetizers and dinner options. You should learn a new dance skill here as the Saloon offers free dance lessons every week. Its interior is something you should not miss with its cedar panel walls decorated with rodeo and music memorabilia.
5. Skylinks at Long Beach Golf Course
Skylinks is a premier golf course located at 4800 E. Wardlow Road, Long Beach, CA. It is a 6,909-yard par and 72 championship course. The golf course is directly managed and owned by the City of Long Beach.
'Reader's Choice Best' awarded by the Press-Telegram Long Beach. Skylinks offers sophisticated banquet facilities and high-rated service to its members. It has Bermuda grass fairways, bentgrass and poa greens, and wide-open play for golfers.
Skylinks has practice sessions for those who want to play golf. It has organized golf course programs for students of different skill levels. If you're going to enhance your golf skills, you can join its private instruction or group clinics by its PGA Professionals.
6. Long Beach Museum of Art
The Long Beach Museum of Art is regarded as the primary art center of the city of Long Beach. It is located at Ocean Boulevard in the Bluff Park neighborhood of the city. The museum has an impressive collection of around 4,000 paintings, sculptures, drawings, and works on paper.
The collection you will find in the Long Beach Museum of Art includes American and European arts in all forms of media. The most exciting displays among the group are the works of Charles and Ray Eames, Beatrice Wood, Claire Falkenstein, and many others. Some European modernist works are done by Vasily Kandinsky, Alexi Jawlensky, and Milton Wichner Collection.
It also offers Toyota Tours for free and educated-led tours for the general public. Aside from art appreciation, it has an oceanview cafe' with outdoor tables where you can enjoy lunch after roaming inside the museum.
7. Cafe Sevilla
If you want a place that offers diversity, Cafe Sevilla should be your number one choice. It is a famous food place in Long Beach, giving you a glimpse of Spanish culture, music, and delectable cuisine since its conception in 1987. Cafe Sevilla is proud of its Spanish atmosphere, famous tapas, and excellent restaurant menu.
Dining in Cafe Sevilla is a memorable experience you can share with your friends and even family. The cafe is widely renowned for its Spanish tapas or 'small plates' in more than 30 award-winning tapas varieties. More than a good dining experience, Cafe Sevilla has a regular Flamenco Dinner Show and live music performances.
When you visit the place, always include its traditional paellas and its fresh seafood and delicious meat dishes in your order. Then, you can watch the longest-running Flamenco Dinner Show in Southern California while sharing a three-course meal with your loved ones. The live music performances by resident and guest artists should surely be part of your Cafe Sevilla memories.
8. Auld Dubliner
The Auld Dubliner is live music and food venue located at 71 South Pine Avenue, Long Beach, CA. It is an award-winning Irish restaurant and public house that serves the most delicate traditional and contemporary Irish dishes. Long Beach embraces cultural diversity, and it is very evident by how varied its dining options are.
You will love to have a dining experience here in Auld Dubliner. Its offerings are comprised of family recipes from Limerick and conventional pub food incorporating the different flavors of Ireland. Aside from that, it also hosts sporting events, live music, trivia, and fight night for its patrons.
Its wide range of meal selections presented the Irish favorites with a twist of a modern touch. Once you get to the Auld Dubliner, you should try its authentic corned beef and cabbage, beef stew, and New York Steak. Its mouthwatering Sheperd's Pie is also a must-try in this place.
9. Laugh Factory
Another interesting site in Long Beach is the Laugh Factory. It is part of the Laugh Factory chain of comedy clubs owned by Jamie Masada. The Laugh Factory at 151 S Pine Ave Long Beach, CA, is the largest comedy venue in the world, accommodating 670 seats in its 12,000 square foot area.
The USA Today recognized the Laugh Factory as the number 1 comedy club in the United States. It is also home to the official Laugh Factory Stand-up Comedy Hall of Fame Museum, with a collection of over 500 pieces of memorabilia from renowned comedians. Images of Groucho Marx and Rodney Dangerfield and wax figurines of Whoopi Goldberg and Eddie Murphy.
It will help if you won't miss out on the stand-up performances of the top comedians in town when you visit the Laugh Factory. There are several performances and activities you can watch in Long Beach Laugh Factory, including the following:
Making Funny
Laugh-O-Rama
Sunday Funnies
Comedy Collision
10. Terrace Theater
The Terrace Theater is another worthy site to try in Long Beach. It is a complete theatrical and performance venue located at 300 E Ocean Blvd Long Beach, CA. The place can accommodate around 3,052 seats in its Orchestra, Loge, and Balcony sections.
If you like watching great performances, the Terrace Theater is the perfect place to visit. Here you will see a variety of entertainment activities like dance competitions, beauty pageants, Broadway, symphony performances, ballet, and operas. You can also attend special exhibits and tradeshows in the Terrace Theater.
Aside from great performances, the venue itself is a sight to see. It is a beautiful complete protection theater with more than three thousand seating capacity. The seats are elegantly arranged in a comfortable continental style to allow better viewing. It also offers an ocean view on the eastern side of the building, surrounded by glass panels.
11. Long Beach Waterfront
The Long Beach Waterfront marries the Los Angeles River and the Pacific Ocean. Here you can enjoy an incredible view of Queensway Bay while seated anywhere in the waterfront area. It is a free site to visit, especially for those below 21 years old.
The place is a significant tourist hub where a handful of travelers wander in the area to take in the fantastic view of the city. You can stay at the Shoreline Aquatic Park or go on a shopping spree at the Pike Outlets. It is the best venue to relax and enjoy the environment and its carefree ambiance.
When you are on the waterfront, the number one you should not miss is watching the Long Beach sunset. You can also try some of the city's iconic restaurants like Parker's Lighthouse and Bubba Gump Shrimp Co. There is also a designated area for watching seals and engaging in a dolphin activity.
Long Beach is the second busiest container port in the whole of America. Given its diversity and development, the city has so much in store, especially for those below 21 years old. The vast selections of restaurants, music venues, and museums make it exciting for this age group.
We hope you enjoy reading this curated guide to the best things to do in Long Beach, California. If you think we miss out on something, comment your thoughts below.